Long gone are the days of the "starving artist" and struggling to know how to make money with your art.
With the internet providing so many possibilities when it comes to marketing a skill and making money from it, artists can profit just as much from the opportunity as other freelancers.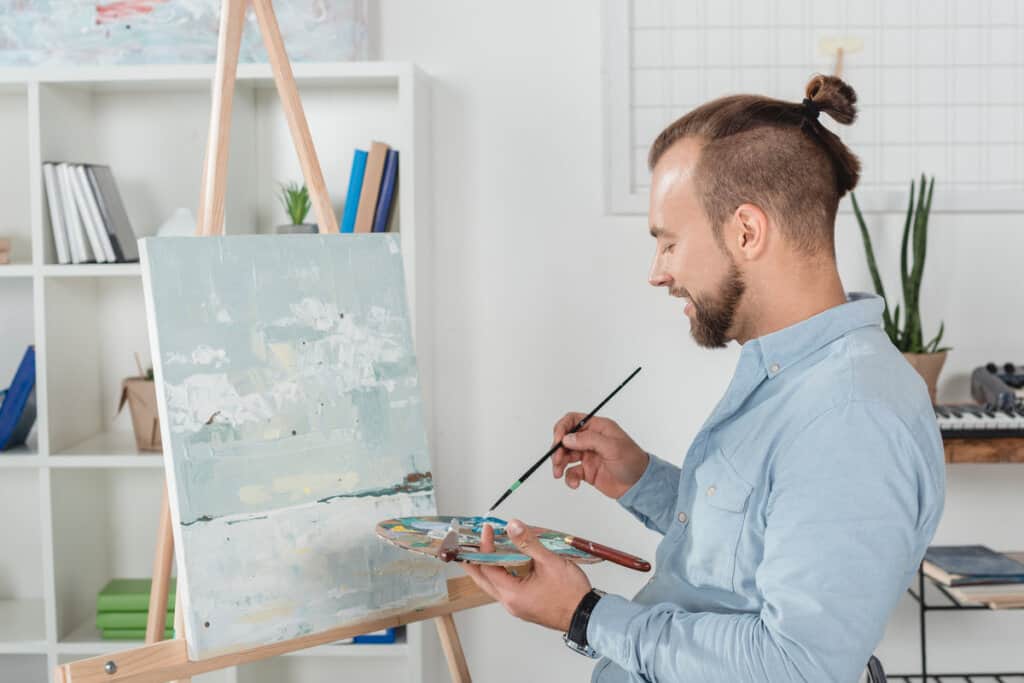 Therefore, if you are someone whose passion lies in visual creation, a.k.a. an artist, there is no reason you can't channel your creativity into an income!
[A]rtists can profit just as much from the opportunity as other freelancers.
Yes, you can make money as an artist!
Think it's impossible?
Many freelancers do at first, no matter the service they provide.
But with some foresight and knowledge, I know you can find success as a working artist.
If you're ready to learn how, keep reading to find out the steps to making money with your art skills.
How to Make Money With Your Art Skills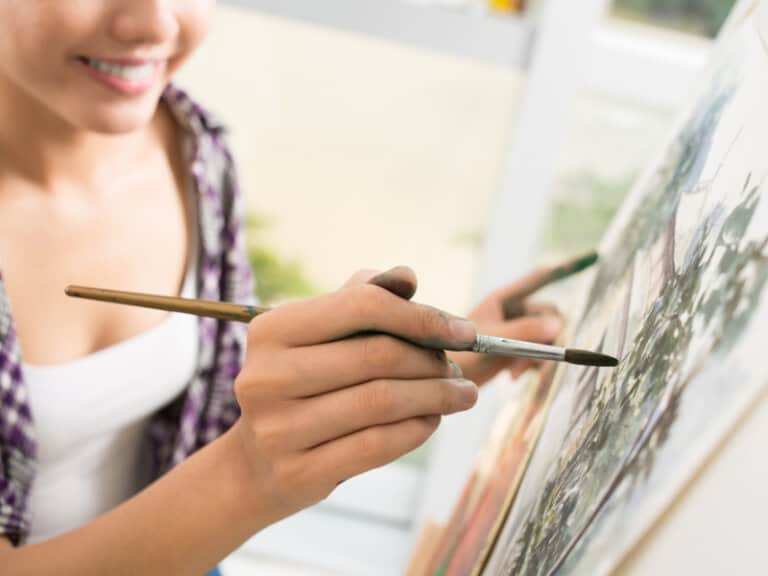 1. Where to Start? Find Your Niche!
It's not unusual for an artist to have many skills and talents, such as a painter who does graphic design for websites or an illustrator who is also skilled in photography.
But you don't want to end up being a "Jack of All Trades, Master of None" by spreading your talent too thin in order to offer more products/services. Making money as an artist is all about selling something that you are really good at or something that is in demand.
The first step in choosing your niche is to figure out what you are good at and passionate about.
You don't want to be stuck spending your time doing commissioned portraits if you hate doing commissioned portraits.
It's okay to explore niches until you find one to settle in with. You can use a site like Fiverr or market your products on Instagram to get a sense of what people are willing to buy and what you are happy producing.
Once you have that figured out, you need to determine if your niche is marketable. If you're offering something that is in demand and people are already buying, you can easily start to build your business quickly.
Keep in mind, however, that in-demand products/services already have an established market so there can be some competition.
You may have to put a lot of effort into promoting your art as well as ensuring it is of high quality.
To give yourself a competitive edge, look for specialized niches or create something new and exciting for an existing niche.
For example, if you want to make money designing logos, competition will be fierce.
Offer customized logos or brush up on your web design skills and offer a total package.
Or, if you like to create original art, start incorporating different materials and textures into your work.
When you create something unique, you may have to work harder to attract buyers and clients but the momentum you build while selling your art will help you stand out from the crowd.
2. How Do Artists Make Money? Get an Idea of What You Want to Sell
So we touched a bit on the types of products and services you can sell as an artist when choosing your niche, but here are some more ideas to help you make money as an artist.
1. Original Art and Prints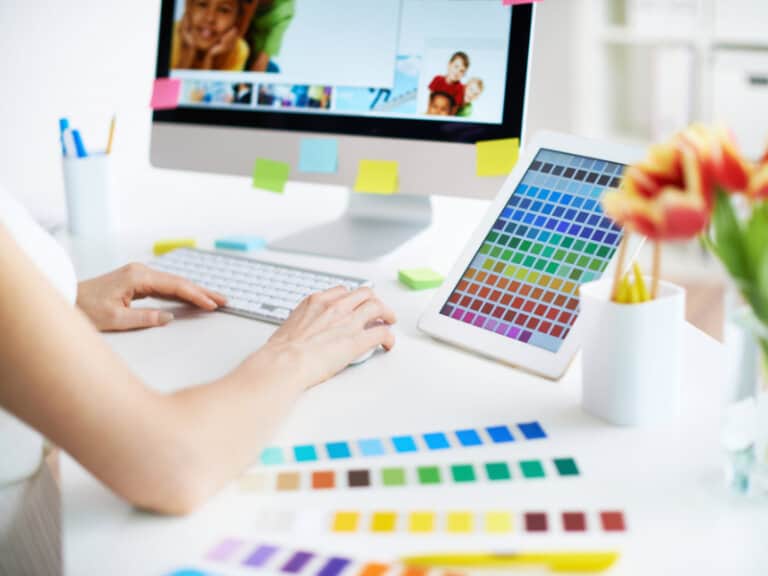 If you have a unique style of creating art, you can look at selling your pieces to art galleries, at art fairs, or even online through your own shop and website (which we'll talk about later).
You can even approach local coffee shops, restaurants, and boutique stores to see if they are willing to buy and siplay your original artwork as part of their decor.
2. Commissions and Custom Portraits
From characitures to pet portraits, people are willing to pay for customized art. Custom portrait work can include houses, landscapes as well as portraits of family members and loved ones.
You can even offer to draw individuals in a specific style like a popular cartoon or as a comin book superhero – the possibilities are endless!
3. Book Cover/Illustrations
Reach out to local authors or post your services online to design original book covers. While authors can resort to paid-for stock imagery to design their book covers, you can offer something original and unique that aligns perfectly with their story.
Or hook up with children's authors and offer to illustrate their story. You can find all kinds of potential clients in this niche by posting your services on Fiverr or perusing freelance job boards.
4. Stickers/Decals
If you're into simplistic design, you can sell your original creations in decal or sticker form. These can be used on coffee mugs, laptops, car windows, you name it!
You can sell your designs through print-on-demand services online or invest in a Cricut vinyl cutter to manufacture your own products.
5. Web Graphics
Again, if you're an artist that loves simplistic design, consider selling web graphics to online developers.
Websites are always in need of logos and graphics that align with their individual brands and images.
If you're code-savvy and know how to create websites, you can offer a package deal that includes a custom template as well as custom graphics.
6. Logos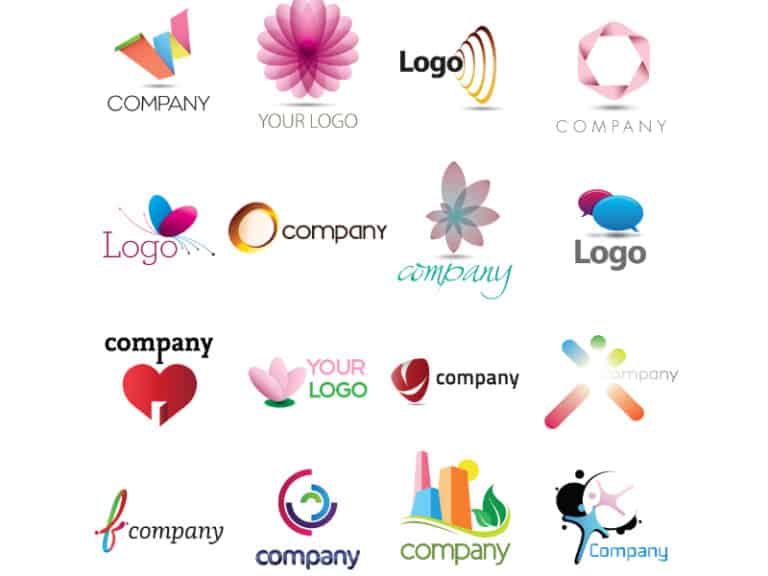 It's not just websites that need logos – all companies need them too! Look for local businesses that are in need of a logo design or market your logo creating services online.
While businesses can resort to Canva or other free online programs for creating logos and images, having an artist design one means having a unique and personalized design not used by any other company.
7. Photography
Being an artist doesn't always mean putting a brush to canvas. Photographs are artists too and you can make money online by selling your photography to stock image sites.
If you're handy with photo editing tools, you can offer an editing service as well!
8. Interior Design
Wait, what does interior design have to do with being an artist?
Well, everything! From spacial layouts to color design, creating a magnificent interior requires an artist's touch.
You can offer your services painting murals for businesses or homeowners as well as coordinating the design of interior spaces.
10. Cosmetics
Again, we're stepping out of the box when it comes to what an "artist" is. Artists are individuals who create visually pleasing things and hair, makeup, and nails are included in this!
If you are a creative aesthetician, you can offer your services as an at-home business and market them online.
11. Teach Courses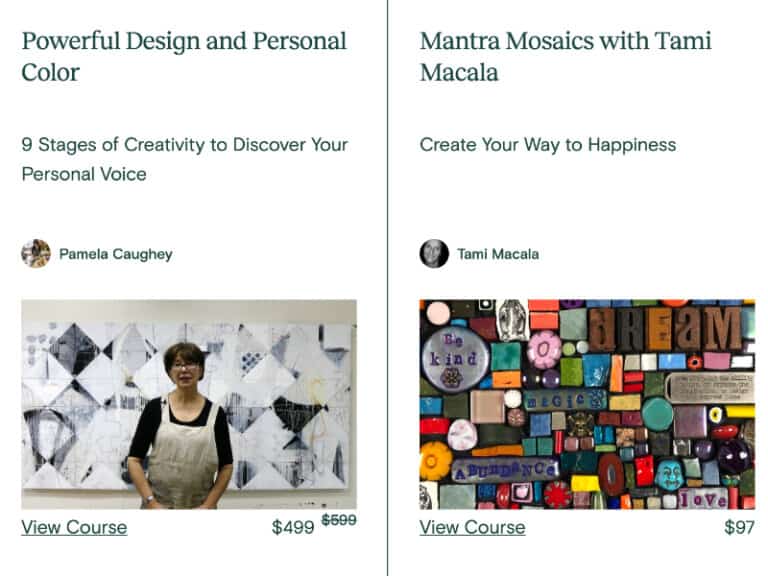 No matter where your artistic skills lie, you can always share your knowledge by creating online courses to teach your skills to others.
For example, you can use the course platform Teachable to sell your art courses.
The great thing about selling courses is that it is an amazing way to make a passive income. You simply put the course together and collect your course fees as students sign up.
12. Monetize a Blog
That's right, artists can be bloggers too! And you can monetize your content to earn some money on the side.
Whenever you post an article or tutorial related to your craft, link to relevant affiliate products. The more traffic you get, the more commission you can earn off of products purchased through your site!
3. How to Make Money Selling Art: Figure Out Your Pricing
Freelancers in any niche know all too well that finding the perfect price to charge for services can be a trail-and-error experience. It's likely that you will have to adjust your prices or rates a few times before you find the sweet spot.
You'll know you've found that sweet spot when the money you are making as an artist balancing with the effort you are putting into your work.
As an artist, you do have an advantage over other freelancing professions – you can see what your competitors are charging.
Freelance writers, for example, do not typically advertise their rates. Instead, they market their services first before mentioning a price.
Once you know what kind of product or service you want to sell, start taking a look at what other artists are selling and for what price. Compare that price to the quality of the art, how long the artist has been in business, and customer reviews.
They say that people pay for the artist and not the art, which is true if you are selling original pieces or something with a unique style.
Take Lisa Frank, for example. If you're old enough to remember Lisa Frank then you're old enough to remember her art was everywhere! Notebooks, pencils, coloring books, stickers, you name it!
People didn't go in search of stickers of cute and colorful animals – they looked for Lisa Frank. Her name became synonymous with her unique style of art.
And people paid a premium for her stuff! This just goes to show that if you can create a signature style and amass a following, you can stand to charge higher prices for your stuff.
Otherwise, figure out what other people are doing and come in at par with what they are charging. You may be tempted to undercut yourself in order to get more clients and experience but it can be hard to raise that rate down the road to match your efforts and talents.
4. How to Make Money as an Artist Online? Create an Online Presence!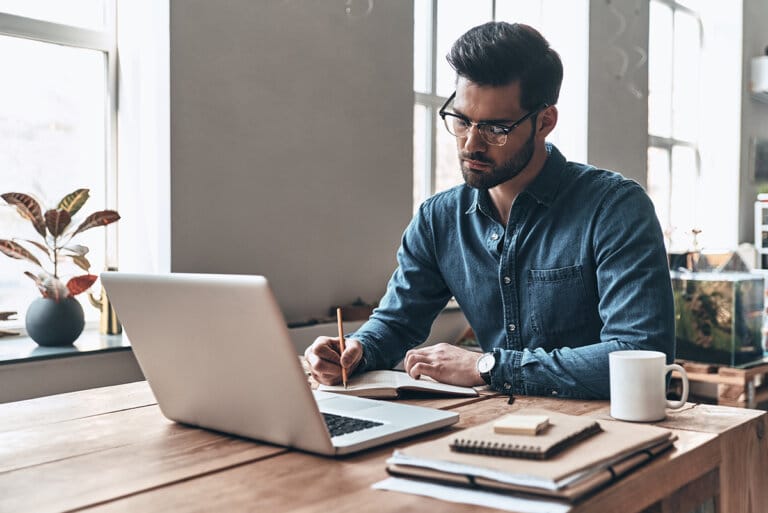 The internet is your friend when it comes to making money as an artist online. Use these tips to create an online presence in order to market your craft:
1. Leverage Social Media
When it comes to the world of social media, sharing means more than caring. It means putting your product out there and letting users spread it around like wildfire!
Plus, having an online presence in the social media sphere will help you create familiarity with customers and develop a loyal following.
Consider getting started with an Instagram page to show off your skills and a Facebook page to highlight your products for sale.
2. Create a Website
I mentioned monetizing a website as a way to make money as an artist but it is also another great way to display your unique personality and create a connection with customers.
Plus, a website gives you a lot more space than social media to really highlight the quality of your product and the story behind it.
Check out this post on how to create a website to get started!
3. Open an Online Shop
Platforms such as Etsy and Shopify are great for setting up an online shop where you can list items and customers an purchase them.
Keep in mind that many platforms do charge fees for using their services but the convencience it creates for your customer can be worth it – they can look at your products, throw them in a cart, and make their purchase on a secure site.
4. Network with Other Artists and Freelancers
I also mentioned hooking up with authors to create the illustrations for their books. There's a whole world of opportunity out there when you start networking with other artists and freelancers.
You may come across with a freelance writer who needs a cover for a client's ebook or a web designer who needs custom graphics.
Even networking with other artists can help you out. You can get honest feedback on your work as well as pick up some insider's tips and find support along the way.
There You Have It!
Making money online is a not a privilege reserved for the writers and web designers – artists can make an income doing what they love as well!
And remember that you can do so much more than put paint to canvas and call yourself an artist – the niche possibilities are endless.
Are you ready to get started?
Let us know how you plan on getting started as a money-making artist or, if you have already, what your strategy was to find success.