Are you struggling to commit to your freelance business because your income is sporadic and unpredictable?
This is a common fear amongst freelancers and it's one I'm no stranger to myself. The thought of leaving a "real" job to pursue my passion was terrifying.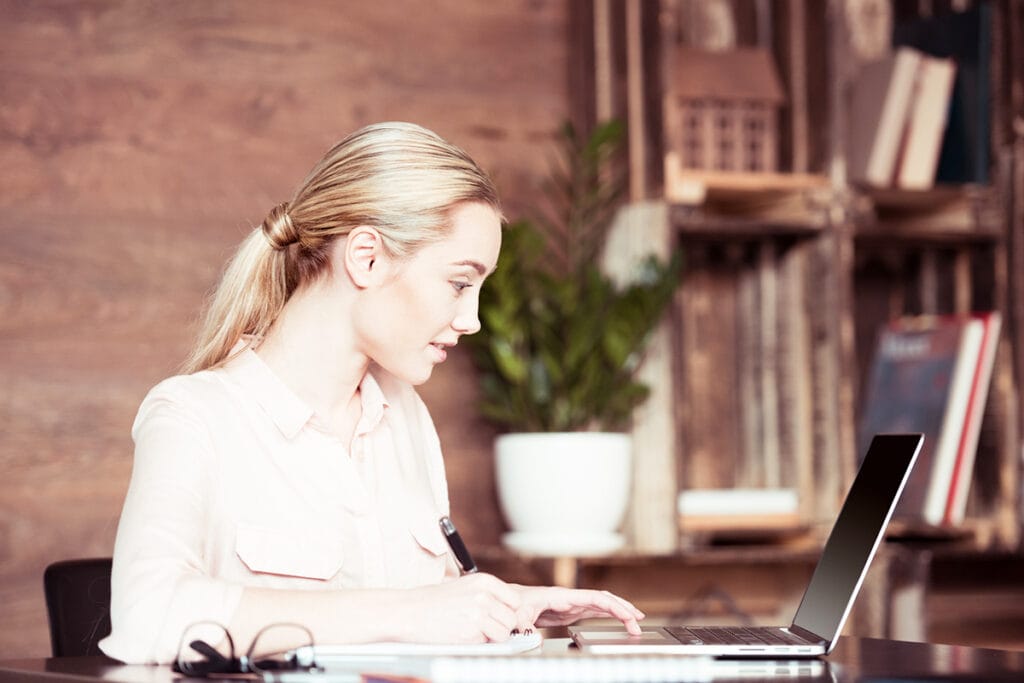 [Is] your freelance business because your income is sporadic and unpredictable?This is a common fear amongst freelancers[.]
Luckily, freelancing is not a "sink or swim" commitment. You can position yourself to earn a recurring income when you approach your business with that mindset.
It may take some time to gain traction as you accept every job that comes your way but, in time, you can start landing long-term clients that will lead to a steady and predictable income.
Don't believe me? Well, you can have recurring income as a freelancer and you can live beyond comfortably doing what you are passionate about! I'll tell you how.
Isn't Freelancing Just One-Off Projects?
Myth!
When you are a freelance writer, you are not limited to earning income from one-off projects.
In fact, the demand for freelancers is continually increasing as freelancers are becoming a more integral part of the workforce. Many businesses and companies are hiring freelancers for ongoing projects.
Finding these ongoing clients is paramount when it comes to earning a recurring income as a freelancer. Plus, since you are creating an online entity and business, there are many other opportunities to earn a steady income.
You may find yourself taking one-off jobs just to earn some cash in the beginning but, once you get going as a freelance writer, the earning potential is limitless!
Recurring Income is Key to a Stable Freelancing Career
While the potential is there to form long-term relationships with clients, a big fear for freelancers is ensuring that they can make a sustainable income on a regular basis.
It can be hard to budget your life when you don't know how much money is going to be coming in month-to-month. So when you set yourself up to earn a recurring income, you can take the stress out of dealing with your finances.
Also, the more long-term clients you gain, the less time you have to spend pitching for smaller jobs. This gives you the opportunity to focus on producing more work (which means more money!) as well as landing bigger clients (which also means more money!).
Long-term clients aside, working online also presents the amazing potential to earn a passive income through such means as affiliate marketing, ad space and creating online courses.
Ready to earn a stable income? Check out these strategies for getting on the recurring income track.
Recurring Income Options for Freelancers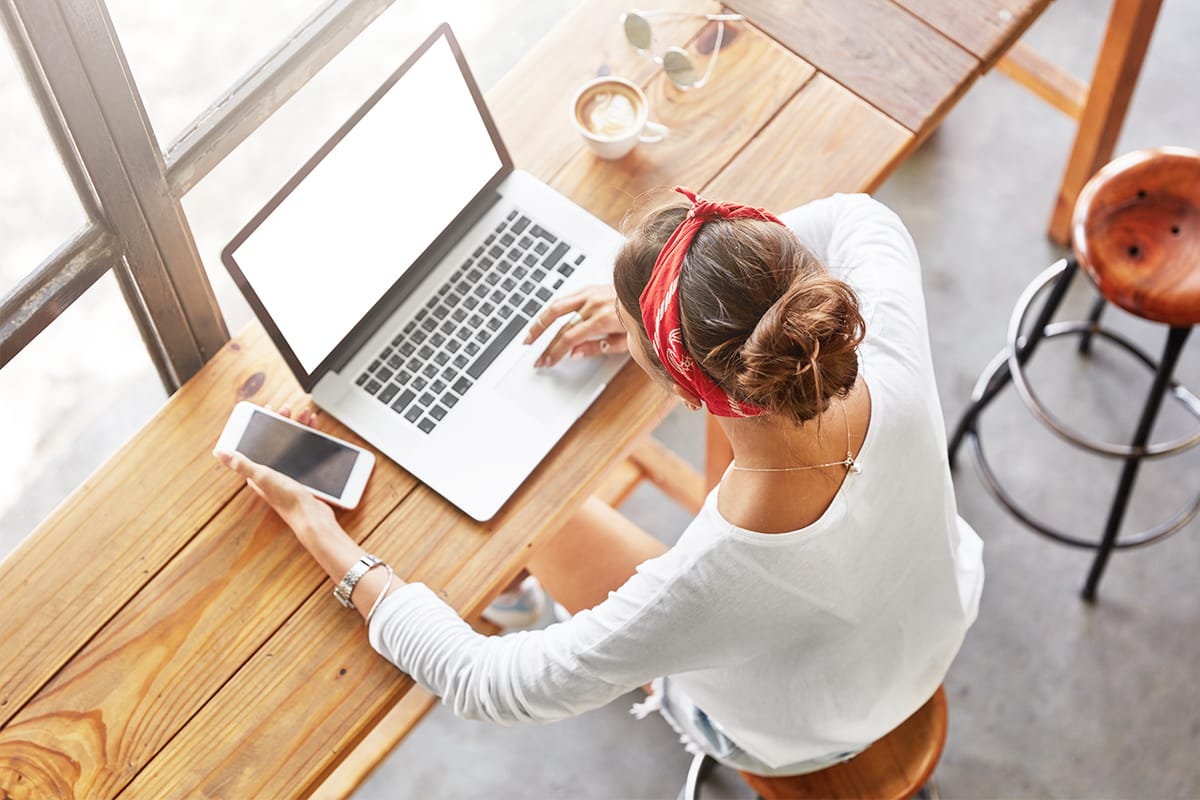 Before we get into how to set yourself up with clients who will continually pay you for freelance work, here are some amazing ways you can earn a steady and passive income by leveraging your online presence.
1. Sell Ad Space On Your Blog or Site
Even if your business site is designed to sell your services, you can position it to attract more than just customers by providing unique information through a blog.
Or, you can start a separate blog in your niche and use your content as part of your portfolio.
Once you start gaining traffic, you can start placing ads on your site to earn recurring income. This allows you to earn some money on the side while building your audience and client-base.
Check out the ad network Mediavine – it's easy to set up and can dramatically increase your passive earnings!
2. Affiliate Marketing
There are many products out there for sale that offer affiliate opportunities for freelancers. For instance, if you design websites you can suggest a hosting site for which you receive a commission when they sign up.
As long as you can promote products or services that you know your clients will love, you can make a good income from affiliate marketing.
You can recommend other services that you believe will help save your client time and hassle. Just be sure you are honest with them about receiving a commission from the sale.
Plus, if your personal blog builds up a good amount of traffic, you can offer affiliate products there as well.
3. Create Online Courses
For every step of success as a freelancer that you experience, there are tons of others who want to be where you are! Why not share your experience and expertise with them? You can turn your knowledge into an online course. While this does take a bit of time and effort to set up, you can sit back and enjoy the passive income that comes flowing in as students sign up to learn your secrets.
Create your course by using a combination of videos, presentations and pdf's to offer students an enriched and valuable experience.
And by creating an online course, you are positioning yourself as an expert and building up a community.
4. Create Video Content
If you don't mind being in front of a camera, you can use video content not only to market your services but also to share your advice and knowledge.
When you post your content to a platform such as YouTube, there's a huge potential to earn money from advertising as well as from affiliate programs and sponsorships.
And getting your name and face out there is a great way to attract more long-term clients and earn a recurring income!
How to Structure Your Services to Ensure Recurring Income From Clients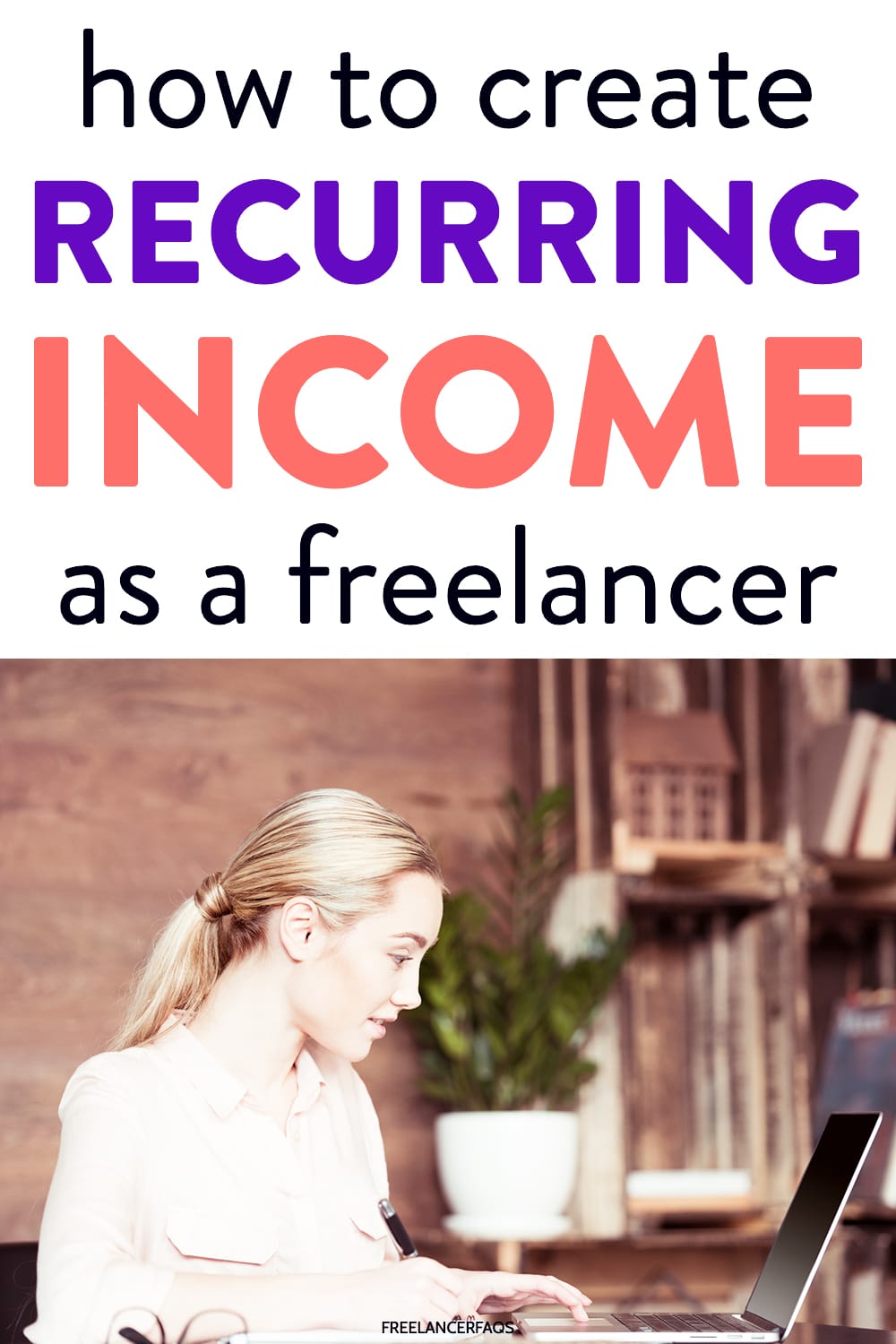 When you market yourself as a freelancer, you want to position yourself as an asset to clients and not just a commodity.
This means adding value to your work to keep your clients coming back for more!
Here are some ways you can structure your services to ensure that clients hire you for ongoing projects.
Subcontract Your Services
Yes, I know we're talking about making money as a freelancer, so why would you start paying other people to do the work for you? Hear me out:
Subcontracting your services to other freelancers is a great way to land big projects that you may otherwise not be able to handle on your own when you're just starting.
This helps in being able to offer your clients more services that will lead to long-term work and a recurring income.
Set Up a Retainer Agreement
When you set up a retainer with your client, your client is committing to paying an agreed-upon price each month for a certain number of hours.
Not only does this set you up for a recurring income but it also allows the client to secure your services without worrying about your availability – especially if your client requires a quick turnaround on projects.
Just like a contract, however, make sure the retainer agreement clearly details the scope of the project.
For instance, you may stipulate that you are available at a moment's notice for work or that you need a specified period of notice.
If you choose to set up a retainer agreement, just work with your client to find out what works best for the both of you.
And not only does this help your client's budget so they can continue to pay for your services, but it also sets you up to know how much work to expect each month and organize your time accordingly.
Include Management and Maintenance Services
There's more to having a business site than simply posting content or designing a website. Behind the scenes, sites need to be updated and content needs to be shared.
You can take advantage of this need to ensure a recurring income. Along with your freelancing services, offer your clients additional services such as social media management, blog comments, content strategies and marketing strategies.
You can offer site management as a stand-alone service or upsell it to your clients on a current project. Because these services need to be continually fulfilled, you stand to maintain a long-term relationship with your client.
Do a Good Job
This may go without saying but the more consistently you deliver high-quality products and services, and deliver them on time, the more value you will gain with your client and the more likely they will be to hire you again.
Many clients reach out to freelancers with the intent of paying them for a quick job. Once they realize how your services have positively impacted their business and their time, they will come back for more.
But you have to do a good job and you have to be open to suggestions and communicate with your client to determine their exact needs.
Start Earning a Recurring Income
By focusing on building long-term relationships with clients, and positioning yourself to earn a passive income, you can easily take your freelancing career to the next level and start having recurring income as a freelancer.
Imagine making a living wage off something you love to do – it's completely possible!
Now I want to hear your success stories!
Tell us about how you landed a long-term client and started earning a recurring income!