As freelancers, we have many tools at our disposal we can use to market ourselves and our services.
A lot of these freelance marketing techniques are free, simple and quick to learn, and allow you to target your intended audience and customers.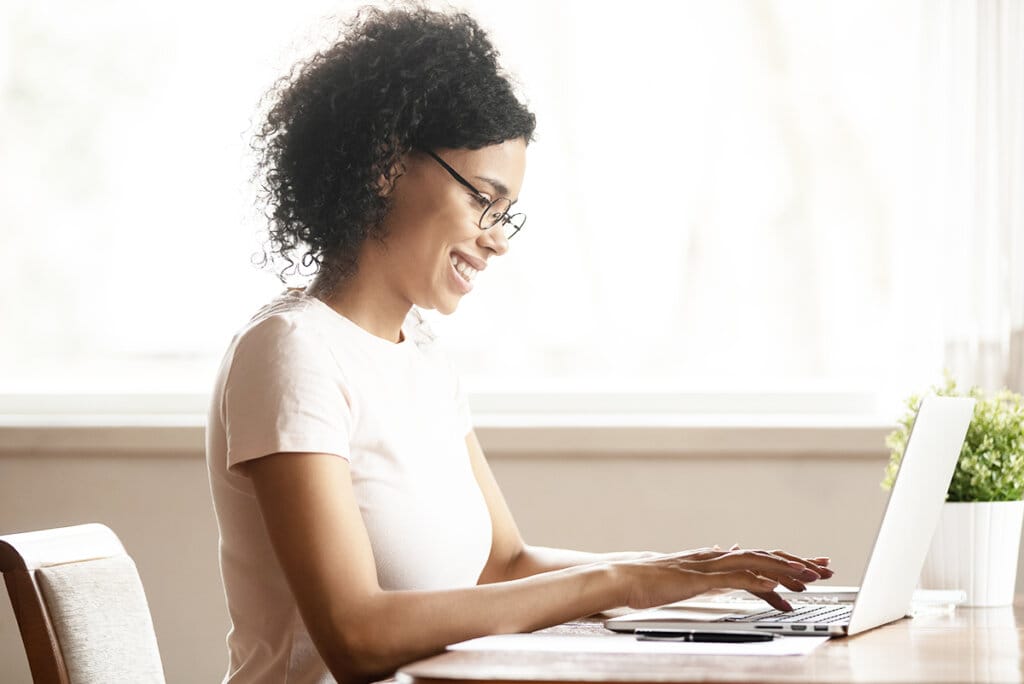 [T]he best freelance marketing tips to market yourself is to showcase your work.
For freelance creatives, especially designers, writers, editors, or web developers, the best freelance marketing tips to market yourself is to showcase your work.
But you have so many options. So where do you even start?
Freelance Marketing Tips
Below I share some freelance marketing tips to help you land some awesome projects and clients in your industry. As a freelancer, you don't want to be hustling day and night so adopting any one of these freelance digital marketing tactics can help you save time.
1. Create a Brand
Your brand needs to be a culmination of the types of services you offer, your values, and your personality. The physical element is a little more obvious, like a logo and colour scheme, and the creative work you produce.
Your brand also allows for consistency.
When you're dealing with a website, portfolio, social media, and print advertising, you'll want a guide to ensure all this media is visually consistent and appealing.
Pro tip: a great freelance marketing tip is to ensure you have the same handle across social media. This makes it easier for prospects to find you online.
2. Choose Your Freelance Marketing Channels
First Step: Website
A website is the perfect portal for the rest of your digital presence like social media and online portfolio. It is also a great place to offer testimonials and reviews.
Then extend this online presence into social media.
Here's an example of Kristen's website, Apple Cart Lane, promoting her graphic design service and skills.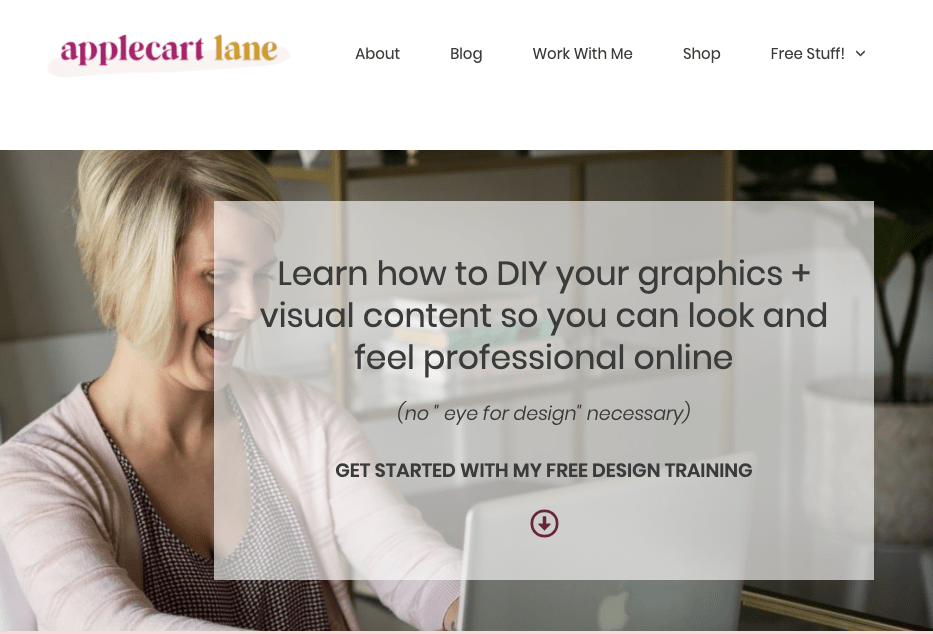 Next Step: LinkedIn
Not only can you network on LinkedIn, but you can also find jobs, and find people based on the industry in which they work.
You can also join groups for all types of freelancers as a great freelance marketing strategy. Here, people share jobs, tips and tricks, and their own experiences.
To understand how to use LinkedIn as a freelance writer, check out Elna's Youtube video.
3. Work with What You Have
If you are not new to social media in general, and can navigate Instagram, Pinterest, Twitter and Snapchat, then I suggest starting with the channels on which you already have a following.
Rebrand these accounts as your freelance profile (reflect it in your username and bio, and include a link to your portfolio or website), and continue to grow a more focused following.
4. Create a Freelance Marketing Plan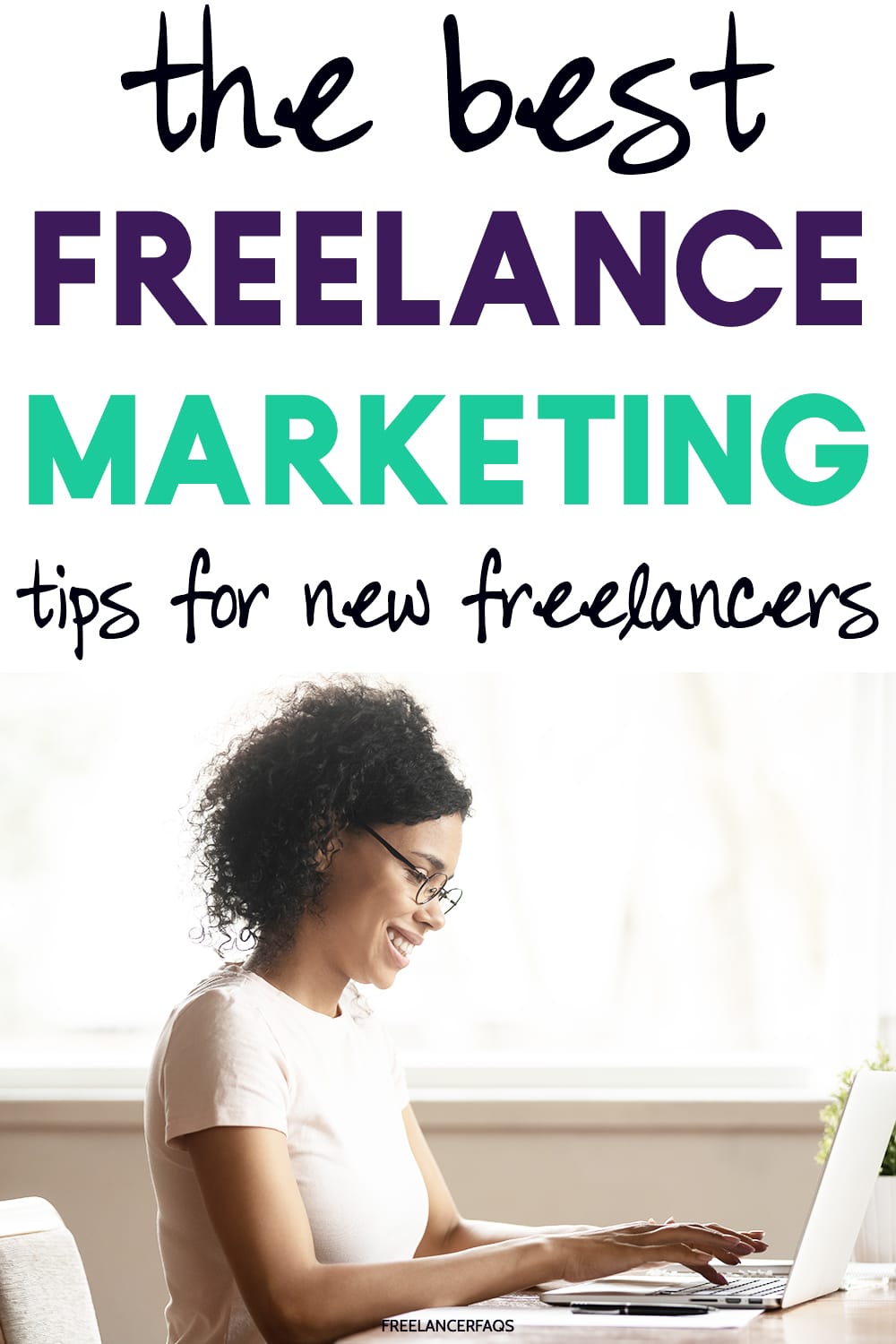 What are you going to share, when are you going to share it, and how will you say it?
You have an overwhelming amount of options in terms of the "how:" blogs, IG posts, IG stories, IGTV, YouTube videos, Tweets, Pins, Private Pin Boards, LinkedIn posts, LinkedIn Groups, Snapchats, Facebook, and so on.
A freelance marketing plan definitely helps.
Create a social calendar for yourself and make sure you are sharing content on a regular and consistent basis.
Here is a free social media calendar from Hubspot you can download.
Social media scheduling tools – like Tailwind or Buffer – and software also exist to make a marketer's life so much easier: here, you connect all of your social accounts to one place, giving you a clear picture of what you're posting and when, and of what posts are helping further your career and exposure.
Some Generals
Freelance marketing involved a lot of marketing yourself and this can be overwhelming and scary, but it also helps your career and exposure in more ways than one; especially if you use social media, digital branding, and can create a freelance marketing plan through these channels.
So I'll leave you with some general tips you can use while you do this:
Get out there, put yourself and your services out there, and don't be shy: network!
Visuals and video text: Focus your online marketing to showing what you can do; not telling about what you can do.
Take feedback and constructive criticism on your marketing from marketing pros: I've worked as an editor long enough to know that the more eyes on a project, the better.
Over to you – what sort of freelance marketing tactics do you use to land more projects and freelance jobs?
Share in the comments!