With so many choices of where to find freelancing work, it can be difficult to choose which platform you should dedicate your time to.
I know I have my favorites but not every platform out there is suitable to every freelancer – and not every freelance has the time to play around with what's available to see what works.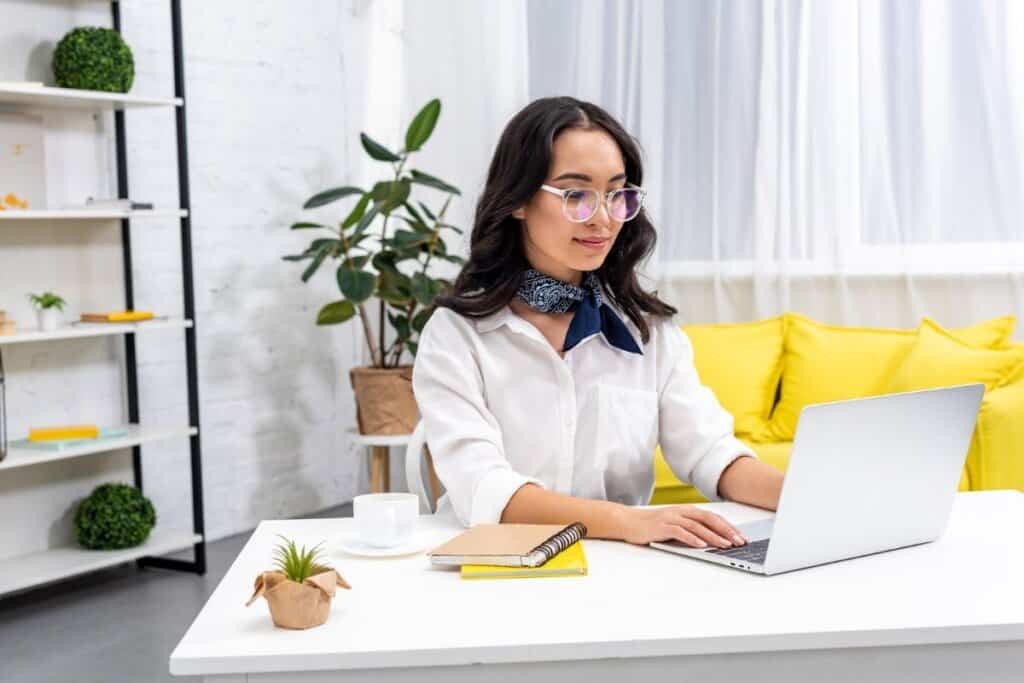 With so many choices of where to find freelancing work, it can be difficult to choose which platform you should dedicate your time to.
That's why I'm going to compare two very popular freelance platforms: Upwork and Fiverr.
Upwork is often dismissed for its competitive environment but it does have redeeming qualities that make it a potential goldmine for freelancers.
Fiverr, likewise, is often brushed aside as a platform that offers "cheap services." Don't write it off just yet!
There's potential here as well to earn an income as a freelancer.
Not sure which one to choose? Don't worry! Keep reading to learn about what each platform has to offer and how they compare to each other.
How Does Fiverr Work?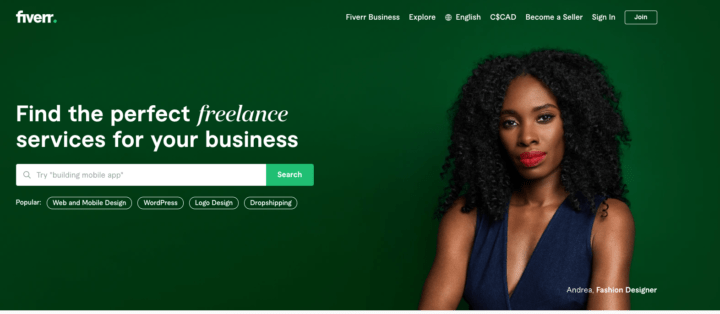 Fiverr is an online marketplace where anyone can sell any type of service – but it is well suited for freelancers.
The platform streamlines the process of getting hired by cutting out the middleman and connecting freelancers directly with clients. It allows clients to pay in advance for "gigs" such as writing services, logo design and transcriptions.
Originally, Fiverr priced all of its services at $5 (hence the name) but has evolved to allow freelancers to set their own prices and offer package deals.
How to Use Fiverr
As a freelancer, you can use Fiverr to set up a seller profile and create the gigs you want to offer.
You can add images and videos to showcase your gig and add three different pricing packages to give buyers more flexibility in choosing your services.
To maximize your income on Fiverr, you can upsell your gigs by offering additional services.
Fiverr also allows you to browse through job postings and send customized offers to potential buyers.
Does Fiverr Charge Fees?
Like many platforms used by freelancers, Fiverr is free to join but does charge fees when you sell a gig – they will take 20% from every gig sold.
You will also have to pay a small fee of $3 USD per transfer to transfer funds from your Fiverr account to your bank account and 2% of the total withdrawal amount (up to $1 USD) to your PayPal account.
The Advantages of Using Fiverr
Fiverr caters to freelancers, so it is a great service for those that offer logo design, content writing and voice-over work – as well as other forms of freelance services.
The platform also offers secure payments with each client request being checked by Fiverr to ensure that freelancers are paid correctly. Plus, the first-price model can create a stable income for freelancers.
Another benefit of using Fiverr is the direct communication between clients and freelancers. Clients can also leave feedback and ratings to help boost your credibility as well as give monetary tips if they are pleased with your work.
How Does Upwork Work?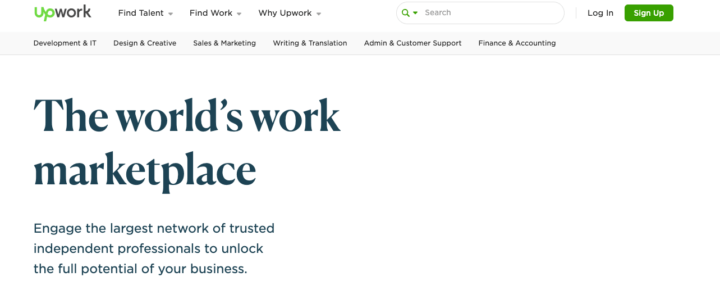 Upwork is another popular platform for freelancers that helps connect freelancers with clients. However, it is more focused on having clients post job offerings and freelancers submit proposals.
When submitting a proposal as a freelancer, you need to write a cover letter and possibly answer additional questions posed by the client.
You can add samples of your previous work and bid your hourly rate (if it's a job paid by the hour).
How to Use Upwork
Once you create a free Upwork account, its advanced algorithms will highlight the best jobs for you but you can also search for projects and submit your application.
When you set up your profile, you can highlight your skills, experience and portfolio as well as your desired hourly pay rate.
Does Upwork Charge Fees?
While Upwork's free account allows you to sign up, create a profile and apply to job postings, there are fees associated with your earnings.
Upwork will charge freelancers a 20% commission on individual projects up to $500 USD. This rate will drop, however, on higher-value projects (10% for $500.01 USD to $10,000 USD and 5% over $10,000 USD).
There are also fees involved when it comes to withdrawing your money – $0.99 USD per withdrawal to your local bank or $2 USD to your PayPal account.
The Advantages of Using Upwork
Upwork is geared toward freelancers so there is no shortage of freelancer work on its platform – there are a variety of clients looking for different skills and experiences.
On Upwork, you may come across clients representing big-name brands and companies but also smaller clients looking for freelancers to help with their startup.
As a freelancer, you can set your own rates on Upwork – either as a flat fee or per hour rate. This helps save you time by avoiding clients offering pennies for huge projects.
Fiverr vs. Upwork: How Do They Compare?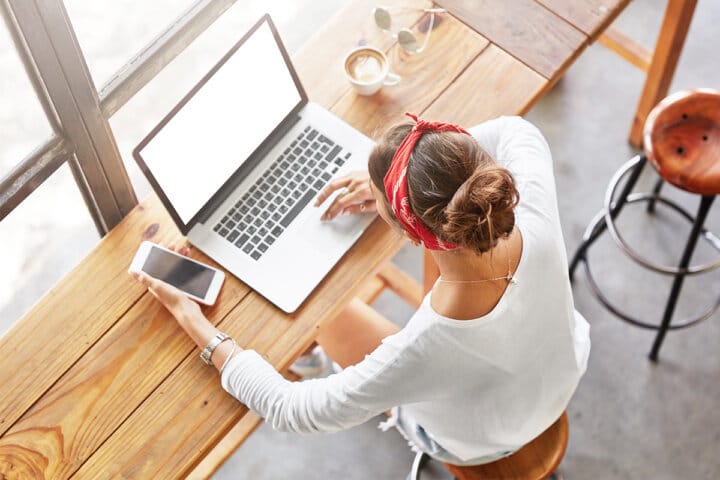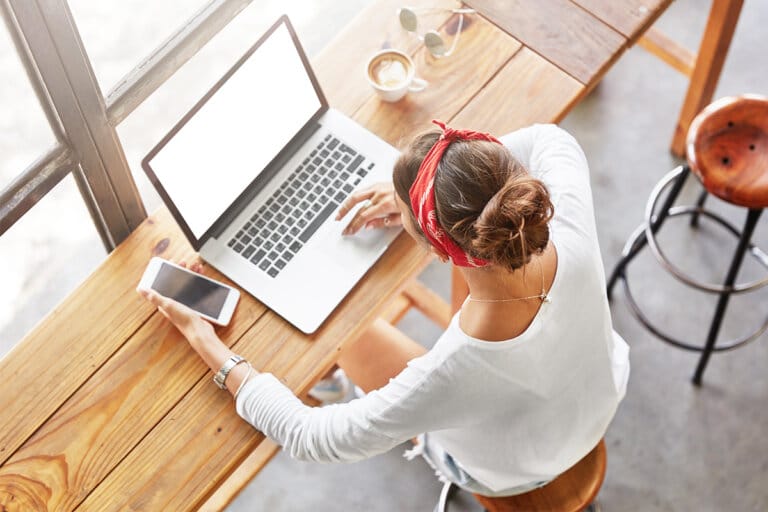 Now that you have an idea of how both Fiverr and Upwork work, let's compare the two to see which one is really better for freelancers!
Getting Hired
When you use Upwork to find freelance work and get hired by clients, you place bids on projects. When you place a bid, you have to submit a proposal and set your price.
The bidding process requires 1-5 "Connects" or virtual tokens. You are given 60 Connects at the beginning of each month.
However, if you are being rehired by a client, you don't need to use them.
Fiverr, on the other hand, only requires that you create gigs that buyers can search for and order.
When you create a gig, it will show up in relevant searches. Plus, the higher your "seller level" (which is based on ratings, response time and gigs sold), the more visible your gig will be.
Buyers can also request services on Fiverr on which you can place a bid as well as a description of what you can do.
The Verdict: When it comes to connecting with clients, Fiverr has a much simpler system but the popularity of your gig depends on its visibility in searches. With Upwork, the system is a bit more complicated but the bidding process will put you right in front of the client.
Getting Paid
When it comes to finding freelance work, the name of the game is getting paid, right?
Getting paid on Upwork depends on whether or not you are being paid for an hourly contract or project-based contract.
Payment for hourly contracts can be withdrawn within 10 days of the completion of the billing cycle.
For project-based contracts, you can discuss the pay structure with the client and agree on "milestones." On each milestone, the client prepays you – which becomes available 5 days after the milestone is complete.
Once the project is complete, the client has 14 days to approve your work and release the payment. If there is no response from the client after that timeframe, Upwork will automatically release your funds.
Not surprisingly, Fiverr's system for getting paid is much simpler and straightforward.
All orders are considered complete after the client reviews and accepts your work. If there is no action taken by the client within 3 days, the order is automatically completed by Fiverr.
With Fiverr, funds are available to withdraw 14 days after the order is marked complete.
The Verdict: Upwork's payment system can be a bit confuddling but it does offer more flexibility when it comes to setting your rates by project or by hour. Again, Fiverr comes out on top in terms of simplicity.
Earning Potential
There are no hard and fast numbers to show which platform will earn you more money.
However, when it comes to comparing Upwork to Fiverr, each does have its advantages when it comes to earning an income.
Fiverr, for instance, allows you to post multiple gigs in a variety of niches. You can try your hand at services such as writing, graphic design and transcribing and see which of your gigs grows in popularity.
From there, you can focus on your most successful service and start earning an income!
Fiverr is perfect for beginners who are trying to find their place in the freelancing world.
Not only can you experiment with your services but Fiverr tends to get you short one-off jobs, meaning that you can start to build your experience without having to dedicate loads of time.
Upwork, because of its more sophisticated system and sharper focus on the highest in-demand freelance work skills, may be better suited for those with freelance experience.
When clients post job offers on Upwork, they are limited as to the niches they can post to.
While a buyer can certainly find someone on Fiverr willing to record their voicemail message while impersonating SpongeBob (Fiverr offers so much more than freelance services!), you won't find this kind of service on Upwork.
Because Upwork sticks to on-demand niches and skillsets, you can expect to get higher-paying and longer-term jobs and more steady work opportunities.
The Verdict: Fiverr tends to contain more one-off jobs – but that doesn't mean a one-off buyer can't become a long-term client! It's definitely a great place for beginners to get their feet wet. However, Upwork is more geared toward higher-paying jobs and long-term projects.
Customer Service and Dispute Resolution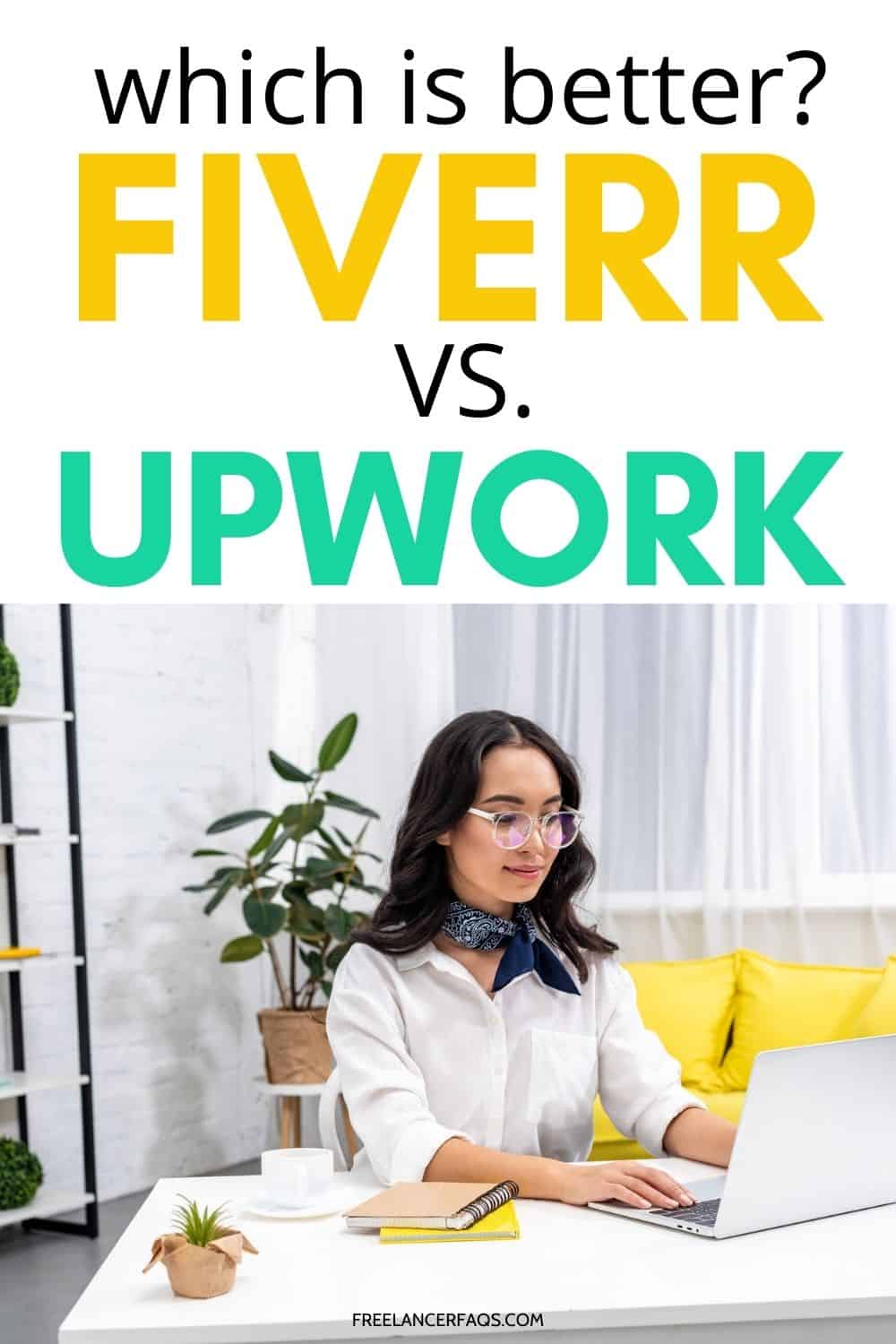 When it comes to relying on a freelancing platform to find work and get paid, you want to make sure someone has your back if clients refuse to pay or something else goes awry.
Because Upwork tends to handle larger costs when it comes to projects, they offer 24/7 customer service, a help page and hands-on dispute resolution that involves having reported cases mediated by an Upwork administrator.
Fiverr works a little bit differently. They offer help centers for both buyers and sellers as well as the option to contact their customer service if you need more information.
When it comes to dispute resolution, Fiverr likes to take a hands-off approach. Their Resolution Center is set up to help buyers and sellers find their own solutions in a quick and easy manner – and it works really well (most of the time).
However, when disputes cannot be resolved through the Resolution Center, customer service tends to encourage buyers and sellers to resolve their own disputes than step in and mediate the issue.
The Verdict: Upwork definitely takes the cake on customer service, providing a wonderful system that ensures disputes are handled reasonably.
While Fiverr does offer various ways to resolve disputes independently, needing some extra help doesn't always happen.
Fiverr vs. Upwork: Which is Better?
I'll be completely honest here, I've never had much luck on Upwork – but I do know of freelancers who have.
Overall, it is not a great platform for beginners. It's competitive and oftentimes it's the cheapest bids, not the skills of the freelancer or the quality of the word, that win the jobs.
On paper, Upwork looks great but in practical application, it can be a frustrating source of freelancing work if you don't have enough experience.
Fiverr, on the other hand, is better suited for beginners since you can explore what services you want to offer, set your own price and get quick jobs to tuck under your belt as experience.
However, despite there being success stories out there, it's difficult to earn a living wage from Fiverr gigs alone – although one small job can definitely turn into a long-term relationship with a client!
So, I guess the true winner depends on your level of experience and how much time you have on your side to seek out jobs and submit bids.
Upwork definitely has the potential to get you some good-paying freelancing jobs but Fiverr is the perfect starting point for your freelancing career!