If you're a freelance writer then you know it can be relatively unstable – although you have the freedom to pursue your interests and only work on projects that interest you, you don't have the security of a regular wage.
This means you have to work out a process which ensures you get paid on time and in full for every job they do.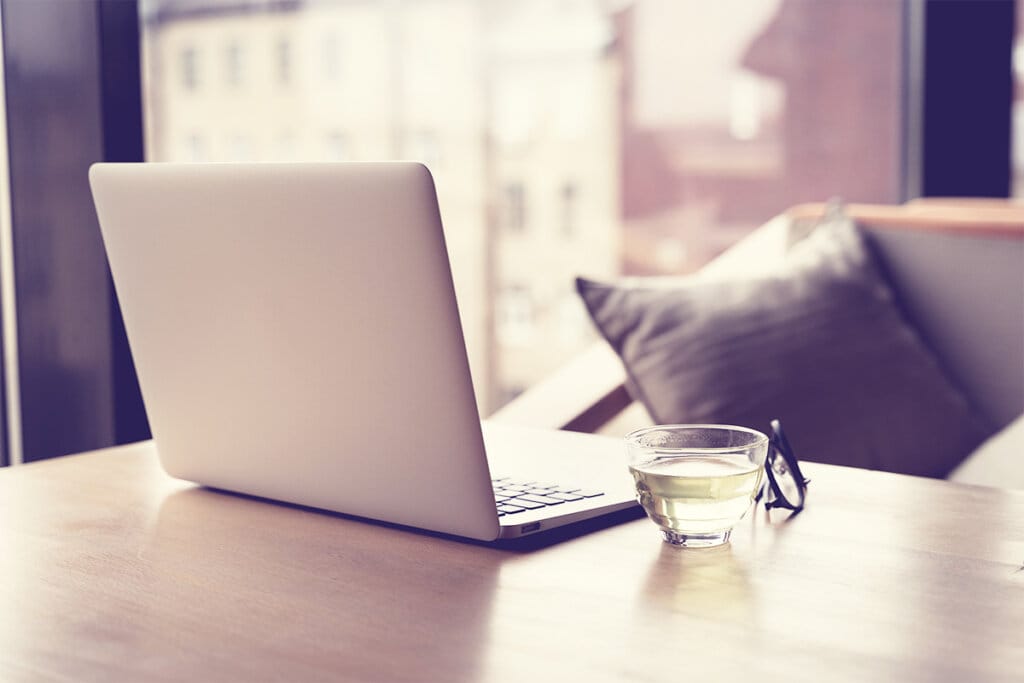 However, every client is different.
Freelancers have to ensure they get paid on time and in full for every job they do.
Some will pay on time without a freelance writer having to do anything to prompt them or dispute anything, while some will have to be chased up. If you're left waiting for payments to be made on a regular basis, though, financial issues (such as not being able to pay bills on time) can build up and begin to affect your life.
It's vital, therefore, that freelancers know how to get paid on time.
Want to know how to attract the right clients (that pay?). Learn how to be a well paid freelance writer and sign up to Elna Cain's complete course, Write Your Way to Your First $1k.
In the same way that small businesses (which is what we are) have to manage their cashflow and ensure that non-payment of invoices doesn't affect them financially, we as freelance writers have to be on the ball and proactive in ensuring prompt payment.
1. Get the Invoice Right
One of the easiest ways to hinder your chances of getting paid on time is to make a mistake your invoice, because you'll have to send a replacement.
This is where working off a template (assuming the client hasn't provided you with one) will be helpful – you simply need to fill in the information relevant to the job you have completed. Include the date, your address, payment details and VAT details if you are VAT-registered. These are all legal requirements.
Here are five ways to make sure you get paid on time.
2. Submit the Invoice on Time
One of the key issues for any freelance writer is to submit their invoice on time.
As surprising as it is, a lot of invoices are sent off days or weeks after the work has been signed off, and they often then slip to the bottom of an Accounts department's in-tray. The sooner you send the invoice, the sooner you will be paid.
It's a good idea to set non billable hours in your day or week to account for things like invoicing, marketing, guest posting or project managing.
3. Tackle Any Issues Early
If the deadline for payment has passed, call the client and check that they were happy with the quality of work and service you provided. I
t could be that they were not entirely satisfied but haven't yet told you, and therefore haven't paid on that basis. If this turns out to be the case and their concern is justified, you should do what you can to come to an arrangement, such as fixing the issue and offering a discount on the next piece of work.
If it isn't justified, you should argue your case, producing evidence if you can. If you feel strongly enough about it, pursue legal action in a small claims court.
You can also refer back to your contract – if you set one up beforehand – and use that as leverage when payment isn't on time. It could just be the client is busy and will get around to it soon, so err on the caution side and wait a while before pestering a client.
4. Be Accommodating Where Appropriate
It's possible that you won't be paid on time because the client is having a few cash flow problems of its own.This might be common with start-up companies that have tight budgets.
When this occurs, you should be understanding and accommodating. Perhaps suggest that they pay in installments, or in an otherwise different way to how you're usually paid. If you can be flexible and help a client out, they will be more likely to use you again and perhaps refer you to others.
5. Be Clear About the Payment Deadline Date
The payment deadline date is your best friend because, in an ideal world, it ensures that you can dictate the time by which you will have been paid. Although there are times where it may have no effect on getting a client to pay, it's something you can point to as long as you have clearly communicated it to them via the invoice.
If you do end up taking the claim to court, it is a piece of evidence you can present to prove that payment was not received on time.
Not sure how to break into freelance writing? Elna's course for new writers gives you all the steps and tools you need to launch a successful freelance writing business.
Over to You
As a freelance writer. how have you dealt with late payments or non-payments? Tell us the comments.