As a brand new freelancer, what is the one thing you need to land clients?
Guess what? It's your portfolio.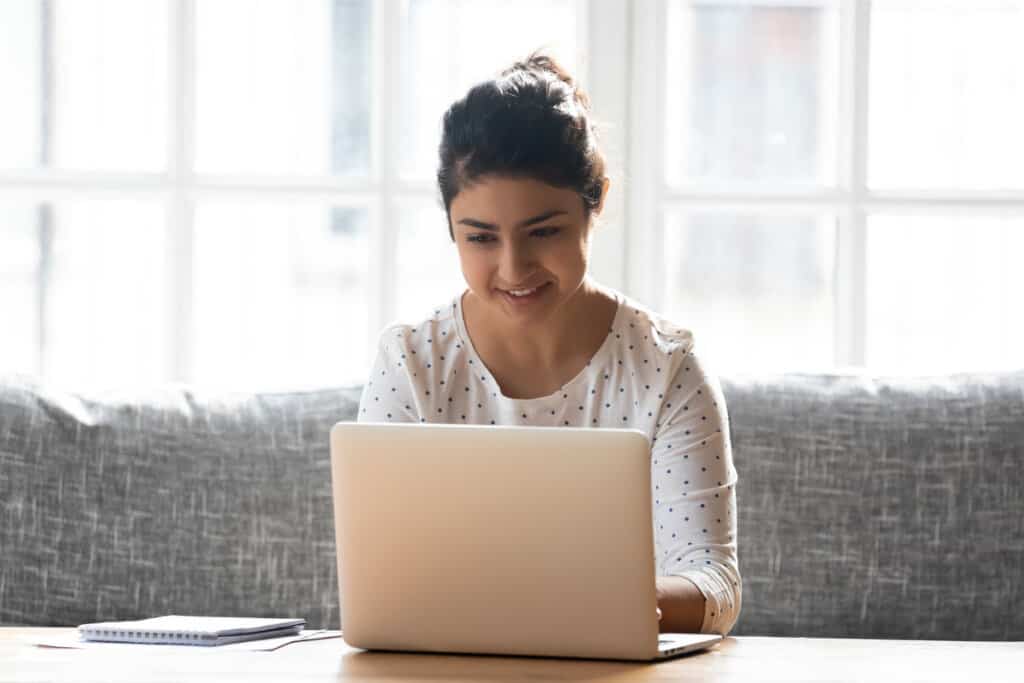 Having a portfolio is critical to the success of freelancers.
Having a portfolio is critical to the success of freelancers.
Whether you are writing fiction stories or building websites, you need to be able to showcase your skills to potential clients.
Before a potential client starts working with you, most likely they are going to want to see what you are capable of.
While it would be nice if they just took your word for how great you are, they like to see proof that you are capable of doing the project they are hiring a freelancer to do.
While you could just slap some links on a Google Doc and call it a day, that is not going to land you the high-quality clients that you desire.
But before we get started on where to house your portfolio, let's take a look at exactly what you should be including in your portfolio.
What to Include in Your Freelancer Portfolio
While you do indeed want to showcase your work, there is a bit more that goes into creating an effective portfolio than just adding some articles or photos.
Your audience should know when they see your portfolio that they are your ideal client.
Let's say that you are a food blogger looking to hire a food photographer to recreate some of your most popular recipes.
Who would you hire, a photographer that has some photos of pets, kids, landscapes and some food photos mixed in, or a photographer that has food photos showcasing work they've done for bloggers, restaurants, and magazines?
Don't worry, that was a rhetorical question.
You need to design your portfolio in a way that speaks to your ideal clients.
While it's understandable that you want to showcase everything you've done because, heck you're proud of your work, that can be very overwhelming for potential clients. You want to only showcase your best, relevant work in a minimalist way.
It should be easy for clients to look through your portfolio and immediately get an understanding of your abilities.
You also want to be sure that you include any relevant and important information from the previous projects that you worked on.
If you write copy for email newsletters, include stats like your open and click through rates.
This is one way of showing potential clients that you are good at what you do and you can get the results they desire.
Of course, you want to make it easy for potential clients to contact you.
They shouldn't have to look too hard for an email button or contact form. You don't want to lose potential business just because someone couldn't easily connect with you.
Lastly, you want to be sure that you are staying up to date with your portfolio. You are constantly improving and you should always be highlighting your best work.
10 Freelance Portfolio Sites to Use
When deciding your portfolio, make sure to check out these amazing freelance portfolio examples.
They are mostly free to use and many I use too!
1. WordPress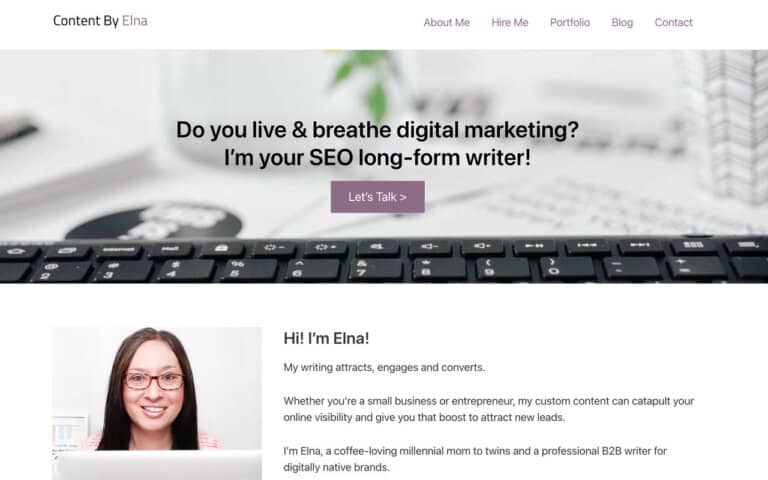 If you are building a portfolio site on WordPress, then you have pretty much unlimited options when it comes to design.
With WordPress making up about 50% of websites online today, there are many different themes and plugins that allow you to create the perfect portfolio website to showcase your work.
Just to let you now I have a course to help you create a highly optimized WordPress website.
2. Contently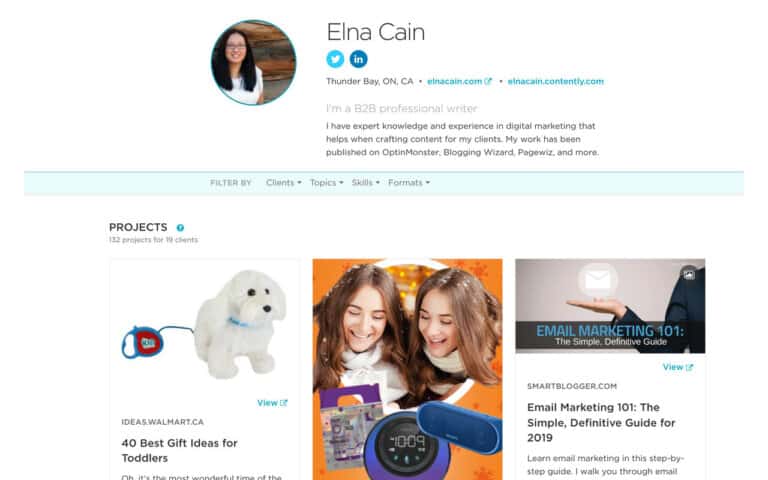 Contently is not only a great way to showcase your writing work, but also is a place where writers can find work.
Contently is the place to go if you are looking to work with top brands that pay well for high-quality projects.
The Contently platform is able to match freelancers to brands that are looking for top quality content.
All within the Contently platform, you can pitch brands, submit your work to clients, and get paid.
Freelancers do have to become eligible to join the network before they can start pitching. You can easily create a portfolio on the platform to showcase your best work and your areas of expertise.
3. Scripted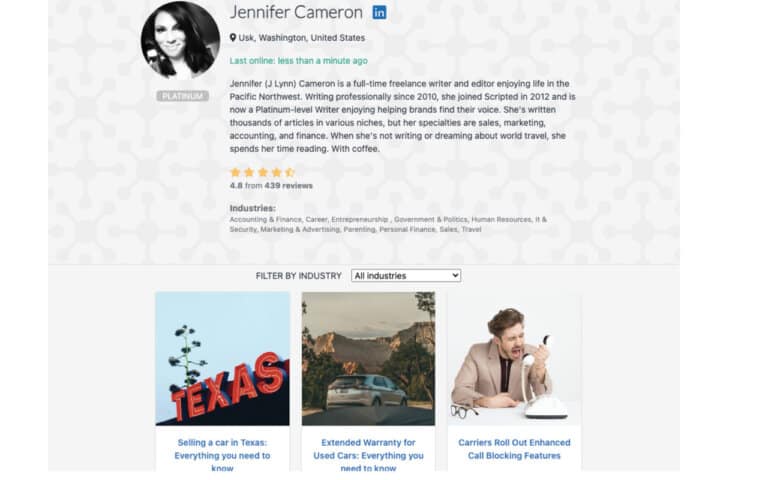 Scripted is a great way to build your portfolio as a new writer.
Within your Scripted portfolio you can host your best writing samples.
Scripted also allows writers to work with small businesses and large corporations alike, helping them to find their ideal clients and build lasting, long-term relationships.
Scripted offers access to clients across 37 different industries, so writers can find clients within their niche.
Not to mention that Scripted offers highly competitive pay and rewards for writers that go beyond other writing platforms.
Scripted also offers a robust project management platform for writers to use that helps them to keep deadlines organized and manage their payments on time.
4. ClearVoice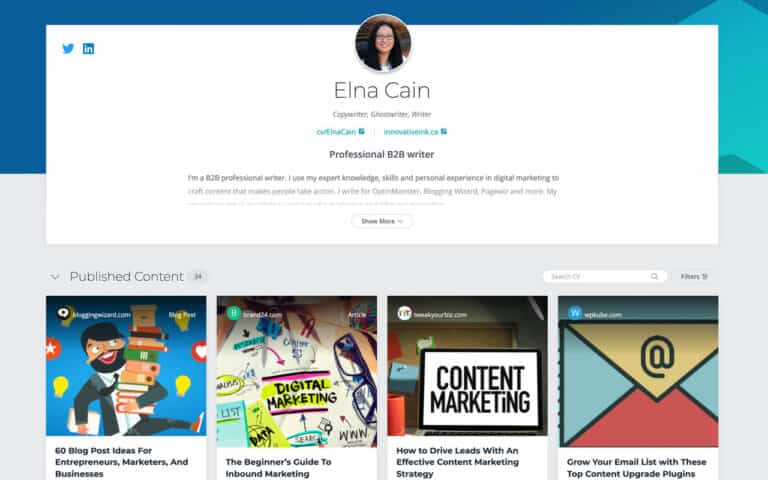 ClearVoice is another great place for freelance writers to showcase their CV with a free freelancer portfolio. You can fully customize the portfolio by adding different sections, such as different niches you've written in or types of writing you have done.
You can easily add sections, images, PDFs, headlines, and even personal branding!
ClearVoice is all about building up your freelance career into something great!
As a freelancer you should be building your brand and ClearVoice can help you do that.
You can also pitch to brands and land higher paying gigs using this freelance writer platform.
Once you have added all of your best projects to your portfolio, you can easily share it among your other social media accounts or through a direct link. You don't have to worry about dealing with long strings of emails either with ClearVoice's messaging system.
5. Squarespace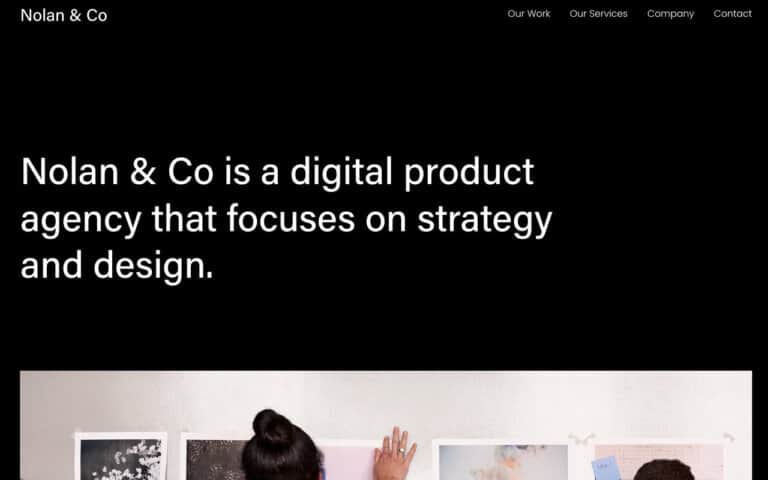 Create a portfolio site that stands out with Squarespace.
You can easily create a cohesive portfolio for your entire body of creative work using text, images, or video to highlight your projects.
In addition to displaying your creative writing or fashion designs, you can also include an "About Me," page so potential clients can get to know you better.
Be sure that potential clients have a way to reach out to you with an easy to find contact page. You can even stay in touch with your audience through an integrated newsletter.
6. LinkedIn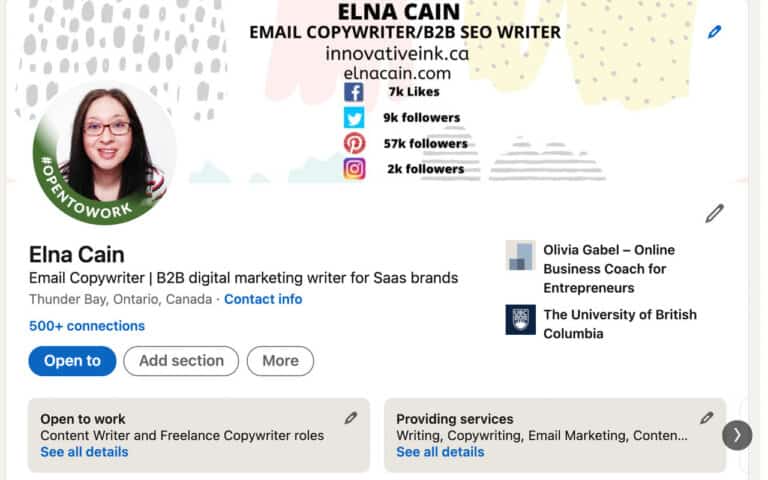 While you might not think of LinkedIn as a portfolio template for freelancers, it's a great way to share your professional expertise with an audience full of potential clients.
LinkedIn allows you to publish posts just like any other social media platform.
This way you can share new content that you have created on other sites or link to portfolio pieces on other platforms.
Add your freelancer brand to your LinkedIn profile and post an article under that brand. This can be an article that you wrote or a visual project. Having this content is a great way to get your stuff in front of people who might be looking for a freelancer that does what you do.
7. Wix Portfolio Template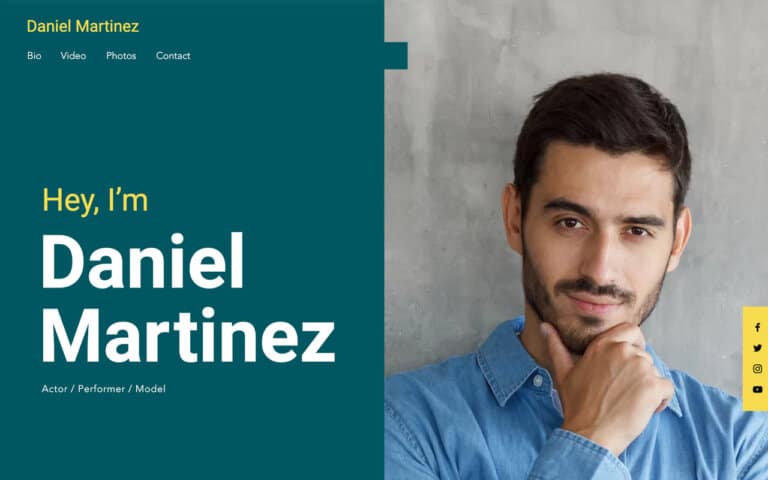 Wix offers a wide array of portfolio templates.
Whether you want to showcase a web app or your work as a makeup artist, Wix offers several amazing templates for freelancers. While Wix is considered a website builder, you don't need any coding skills or expensive add-ons to create a stunning site for your work to live.
Better yet, you can try it for free before you make any commitments.
Every site or portfolio is optimized for SEO and mobile users. You can even add advanced features such as the ability to take online bookings and add an online store.
8. Webflow
Webflow is similar to Wix in that it is a "website builder."
It's a virtual canvas that is easy even for non-developers to use. While there are plenty of templates to choose from, you have the full capability to design your portfolio site exactly how you want it.
You can easily create content focused designs, easily launch ecommerce, and gate keep content for paying members only.
While you might not need all of these amazing features to start with, it's nice to know that you have the ability to add things as your freelance business grows.
9. Flipsnack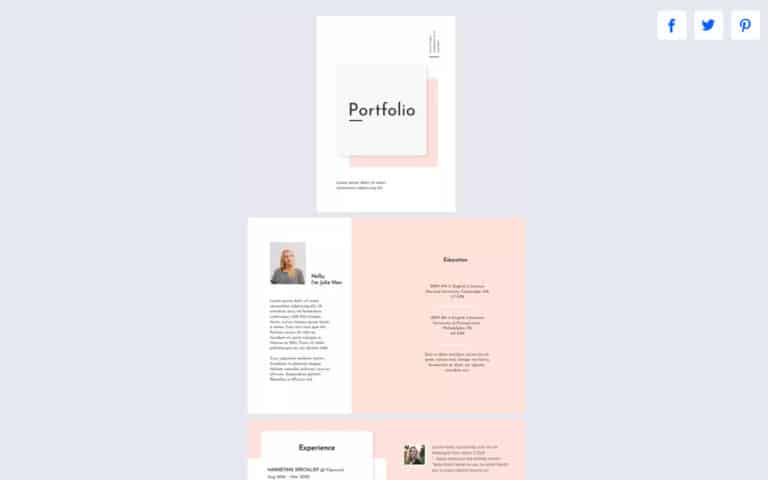 Flipsnack is a simple and beautiful way to display your freelance projects. Whether you are a graphic designer, photographer, or artist, there are a ton of different portfolio templates available for you to use.
They offer both free and paid versions with features to showcase work for everything from real estate to travel. Create interactive brochures, password protected content, or share private documents with specific clients.
10. Medium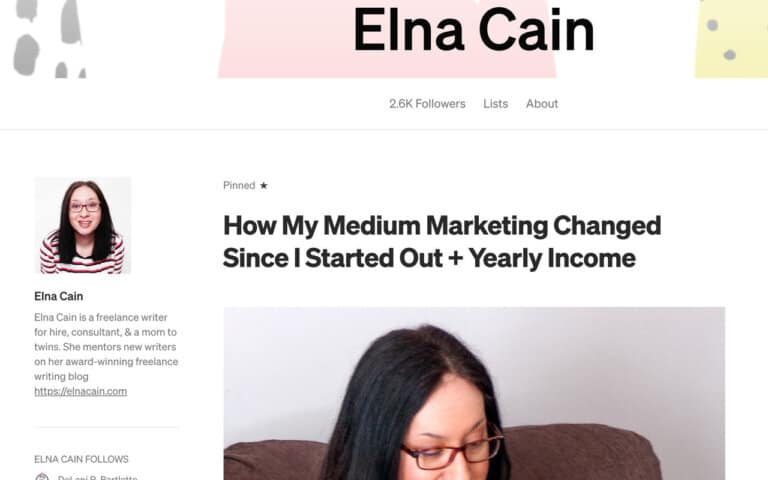 While Medium is generally meant for writers, other types of freelance work can also be showcased there.
Just like with a regular website or when posting an article on LinkedIn, you can also include images and video on Medium.
This allows you to post about your latest product designs, PR projects that you have done, or results from your latest social media marketing campaign.
Portfolio Design Tips
When designing your freelancer portfolio, be sure to test it out from a user perspective as well.
You want to be sure that the template is responsive, and easy to use.
If you need a second or third pair of eyes on your portfolio, ask a friend to take a look and have them critique it like they are landing on it as a complete stranger.
Here are more tips to help you create your portfolio sample:
Your copy should speak to your client (it's not about you)
Don't spend weeks on designing your portfolio
Some first portfolio samples could include mock ups, your own work or guest pieces
All of these things matter and can make a difference between someone hiring you or not.