Offering freelance services has become a popular route for many American workers, unsurprisingly.
It offers the freedom for workers to take control of their own schedules, and our digital era has helped to ensure that many freelancers can operate from wherever they are in the globe.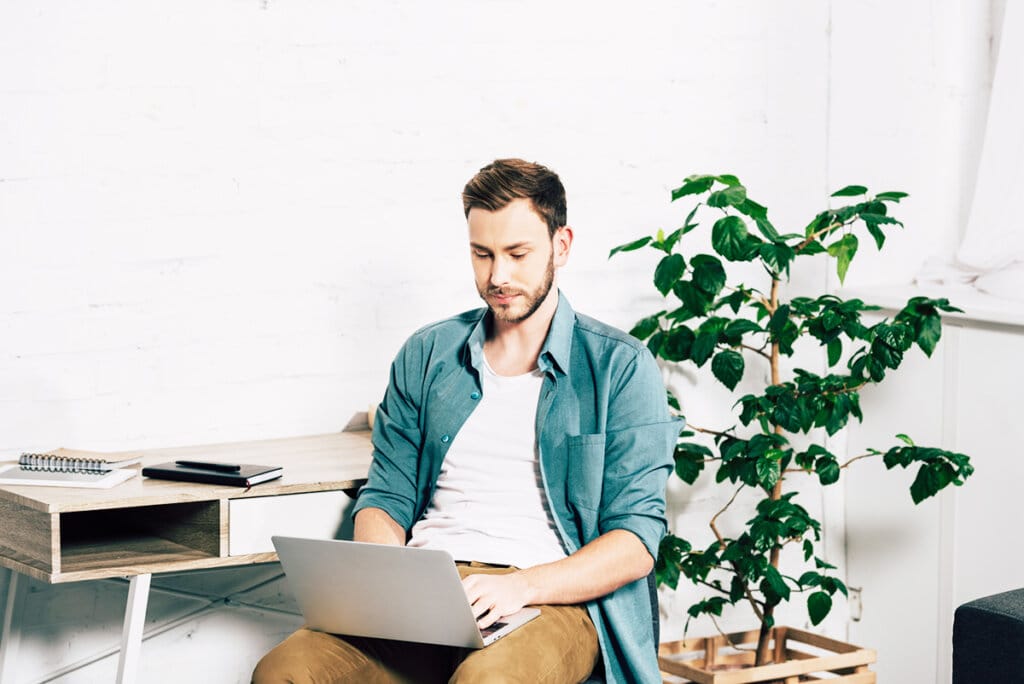 Offering freelance services has become a popular route for many American workers, unsurprisingly.
Not to mention that a recent report showed that skilled workers earn more than 70% of workers in the overall U.S. economy simply by offering freelance services.
However, many of us don't know to what extent our skill sets might match freelancing opportunities.
After all, not everybody is a graphic designer, writer, or editor. Thankfully, we live at a time in which freelance services are varied, with a number of industries beginning to embrace talented professionals that work on this more flexible basis.
Let's take a closer look at a handful of the lesser known freelance services to work in.
What industries have become the new target for self starters, and what roles are available? Are there skills that prospective freelancers need in order to be more successful in their new direction?
3 Best Freelance Services
1. Education
Prior to the rise of online workspaces, there was a largely accepted and set route toward a career in education.
Teachers were expected to spend their lives in classrooms, while post-secondary educators aimed to get started on a tenure track path.
It is generally considered to be the goal of academia to progress from assistant, through associate, to reach a full professor — with all the prestige and benefits that come with that.
While such routes are still relevant today, it would be a mistake to assume that this is the only viable option to being an educator in a technologically-enhanced world.
Online tutoring is fast becoming a profitable freelance service for talented, qualified educators.
This is particularly the case when it comes to languages.
Whether you're teaching English as a second language (ESL), or tutoring a new tongue to English speakers, there have emerged a variety of platforms that provide infrastructure to educators.
Sites such as Preply or Verbling allow freelance tutors to set up profiles, dictate their hourly rate, and connect with students from across the planet.
If you're particularly business minded, it's also viable to set yourself up as an independent private tutor, advertising yourself and working with select clients for higher fees.
It's worth remembering that education doesn't begin and end with teaching directly.
There are also a growing number of administrative roles that have become freelance.
Curriculum development has become a key area, requiring professionals who can write educational materials and assess the progress of teachers and the implementation of each course. Some work directly with individual schools.
Others work with a county school system, visiting each school throughout the year to provide insights and make changes.
Generally, curriculum developers specialize in a specific subject area and are qualified at master's degree level or greater.
2. Project Management
Particularly in the wake of COVID-19, more businesses are turning to remote operations.
Even for those that were remote prior to the pandemic, some businesses aren't designed for the organization of multiple tasks by disparate employees working from across the globe. As a result, freelance project management is starting to become a valuable freelance service to offer.
You'll be contributing your expertise in ushering a project from ideation to completion successfully and efficiently.
You need to demonstrate that you can quickly understand a client's unique needs and goals, assess their challenges, and implement effective solutions.
Essentially this all requires you to approach your freelance career as a business consultant, and identify the industries, and the businesses within them that your skills and experience are best suited to.
In order to find freelance project management opportunities you need to:
Promote effectively. You have to let businesses know that you exist, and that you're an expert in your field. Create a portfolio – preferably on your own website — that showcases your previous project management successes. Shop this around your network, and raise awareness of it on your social media channels.
Make new connections. Don't just rely on the traditional word-of-mouth for networking. Join online project management communities on professional platforms such as linked in, and contribute to discussions. Use social media to start meaningful discussions with potential clients and other industry leaders.
Bolster your expertise. Create content that helps to support the fact that you are indispensable in your field. Make your own podcast, write on blogs, seek opportunities to be a guest on industry-facing vlogs. Be generous with your advice, and show that you understand the challenges for your target industry of working in remote spaces.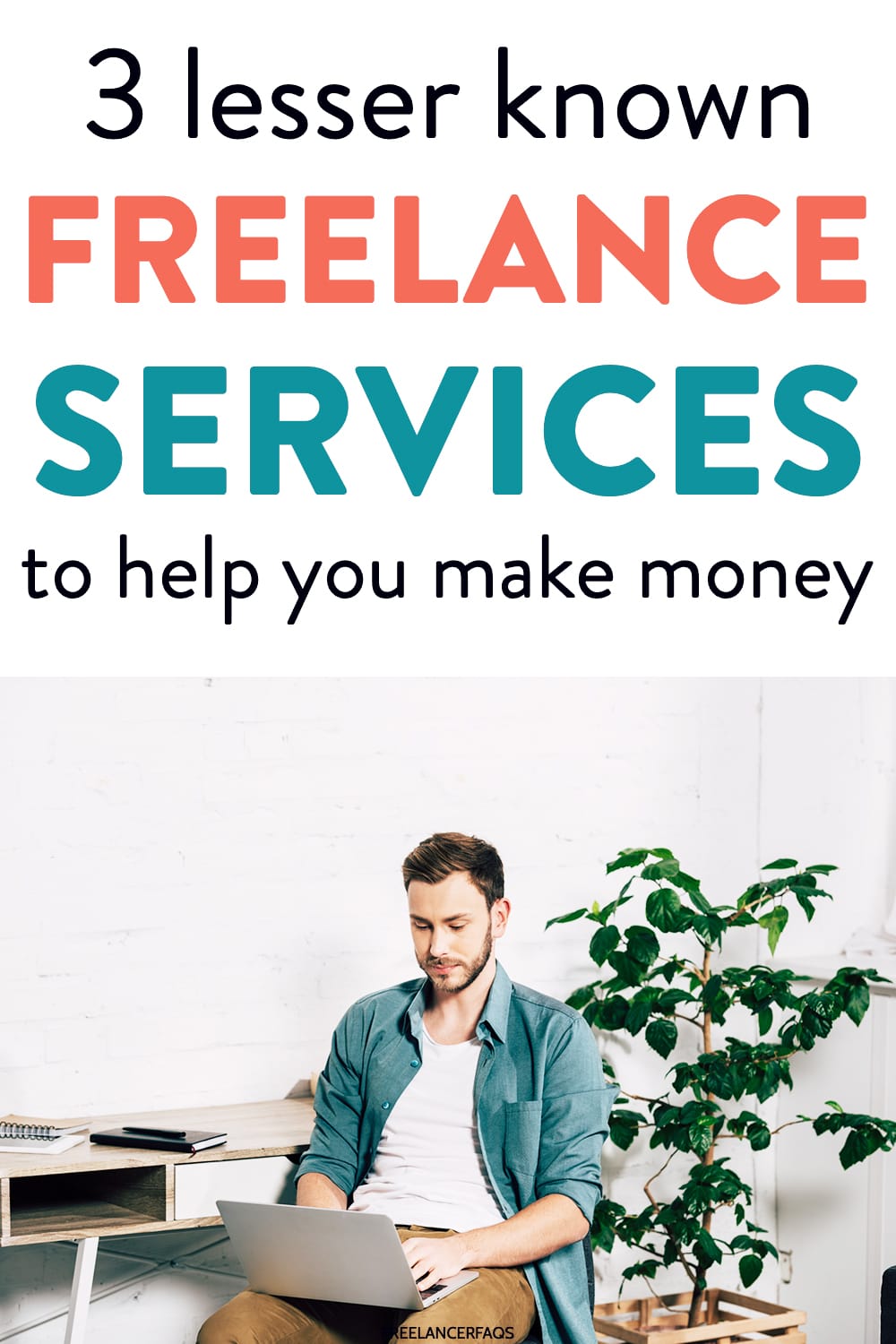 3. Human Resources
It might seem something of a meta prospect, but another freelance service to offer is the employment market itself.
Certainly, some writers offer other services such as writing resumes, but there is the opportunity to go further by helping source and manage employees for small to medium enterprises.
There are opportunities growing for professionals in human resources (HR) that are going it alone.
This involves you presenting yourself as a talent acquisition and development consultant. You can certainly build your freelancing business around being an HR generalist, handling the day-to-day employee needs of businesses — from onboarding, to discipline.
However, it can be just as effective to specialize. You can find success in training and development, data analysis to identify and attract the right talent, or perhaps the HR challenges that are tied to a specific industry.
There are opportunities to be an HR consultant in much the same way that other freelancers operate — as a sole trader building up a list of clients.
However, it can often be more lucrative to approach the process as a small business in itself.
Taking time to upskill with some website coding expertise can allow you to create an impressive online storefront to attract potential clients.
Use your knowledge of your niche and your intended demographic to show you're providing not just a freelancer, but a professional HR package.
Conclusion
Freelancers have the benefit of great flexibility, but it can often be difficult to find the best freelance services to offer to make a sustainable income. However, sometimes it pays to think outside the traditional opportunities.
Education, HR, and project management are all emerging as areas that offer the chance for self starters to make their mark.
Over to you – which freelance service are you excited to try out?