Imagine if you could work from home or a coffee shop – with clients you actually like – on projects you really love and without being answerable to an organization for every aspect of your working hour.
Sounds like a dream, isn't it?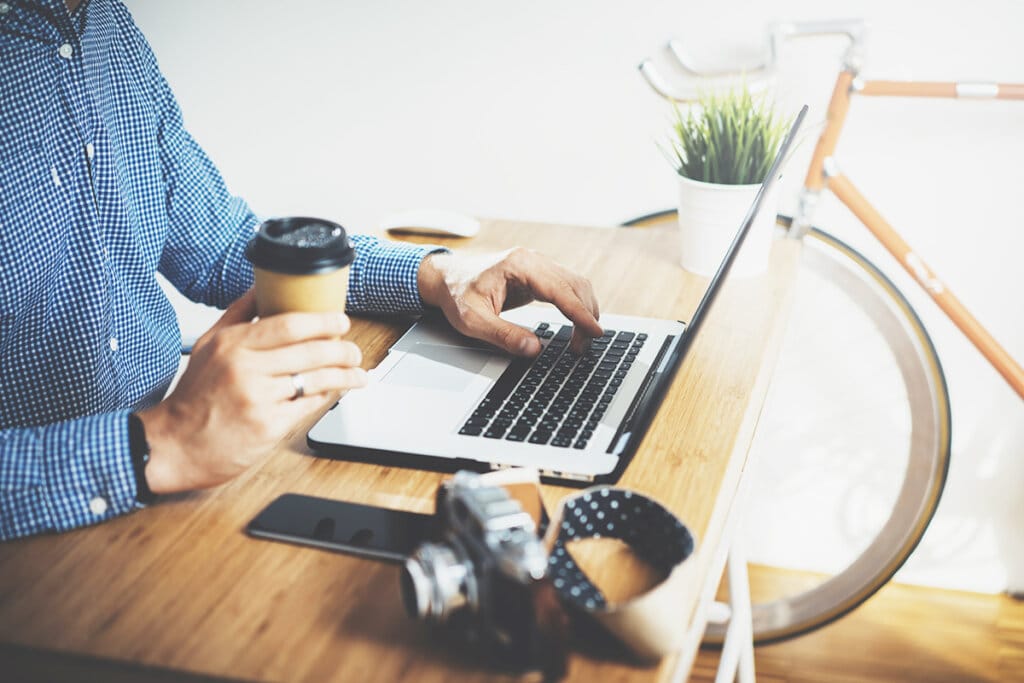 Of course, it is dreamy!
Freelancing isn't easy; but it is fun if you put your heart and soul in it.
The freelance mode of working is perfect for those who don't like to be confined to a specific location or a project, and love to work with people – but at their own pace and convenience.
It is definite that freelancing is surrounded by a cloud of risks around invoice clearance, clients pulling out, pitches getting rejected, and more.
Freelancing isn't easy; but it is extremely fun if you put your heart and soul in it, and you know for sure that's exactly what you want to do.
And, if you have managed to create a good portfolio, the projects will keep coming in. Then it becomes more of prioritizing your work.
But how do you decide your rates? The worst part of freelancing is the confusion in terms of how much you should charge.
Every freelancer has had this thought at some point or the other during negotiations.
Clients, for that matter, have divided opinions. Some are willing to pay the freelancer on an hourly basis, and some are simply happy to pay per project.
To make life easier for your as a freelancer, you should ideally be able to make the pick between hourly and project based even before the talks around money with the clients begin!
Here are six points to consider if you are struggling to decide how you should go about it – charging hourly or choosing to get paid for each project:
1. Ensure Compensation for the Time Invested
The biggest advantage of working on an hourly basis is that you get paid for the time put in.
It is also easier to calculate how much money you need to make to be able to pay for your living expenses, life-related investments and equipment.
The concept is quite simple – the more number of hours you put in, the more you get paid, so you don't end up feeling that you are getting less for the amount of work you have done.
However, any freelancer, working hourly, has to be extremely disciplined; try to utilize every hour properly.
The client will eventually come to know if you slack off. Don't let that become a situation in your case. Trust and an open line of conversation with the person who is providing you the work, is essential here.
2. Boost Your Earnings, If Making Peanuts
If you are clocking in lots of hours in a day and feel you can earn much more by merely shifting the revenue model to project-basis, then do it.
If you understand how long it takes you to finish an assignment and what possible distractions can come through while working, multiple those hours with your hourly rate. That will be your project-based amount.
However, continue with the hourly model if you don't want to keep the deliverables under control, and not put in more number of hours than before to complete a task.
3. Pay Attention to "Scope Creep"
This is a project management jargon which refers to uncontrolled and continuous growth in a project's scope.
This is also quite a big phenomenon in the world of freelance.
Therefore, fixing deliverables should be #1 rule for every freelancer – irrespective of industry and experience.
Knowing what you are expected to submit for the client makes it much easier for you to pick a payment model that best suits your type of work.
For instance: if you feel there is a possibility of getting more ad-hoc work from a client, then stick to the hourly-basis.
At least that way, you can compensate for the time invested for all activities. On the other hand, you will lose out on potential earnings if you go by the project basis.
4. Initiate an Easy Invoicing Process
This isn't possible to follow if you are working hourly.
What will you do if a client asks for a breakdown of activities you did in an hour? And what happens if you are managing a small team? It is time consuming but a subjective task at the end of the day.
Working hourly means you have to complete your activities in a narrower timeline, so that the time invested is justified. If you have a good relationship with your client, then getting the invoices cleared is easy. But if he or she wants a bit-by-bit account of your work, you are going to get frustrated!
5. Determine the Kind of Job You are Doing
Sometimes by working on a per hour basis, you may limit yourself to getting paid for doing work which is of a more complicated nature.
For example, you might want might to charge more for creating a website (something that the client would have less technical expertise in) than for doing a job which has less perceived level of complication.
In such a case, you can consider switching to a project-based revenue model.
On the flip side, while if you have decided to follow the project-based model, you need to be sure that you know the kind of work that you are getting into and the time it would take to complete it.
Many a times, freelancers end up taking projects which consume more time than they would have originally anticipated, which then means that the freelancer loses out on the extra earnings.
Hence, it helps if you have done a similar project before and know how long it will take to complete it so that you don't underestimate the cost.
6. Determine Where You Can Get a Hike Easily
It may be easier hiking your prices on a project basis than if you go for an hourly rate. With a project, you can explain the complexity involved, and hence charge more for the work. However, with an hourly rate, it may be difficult to explain why you are suddenly charging USD $10 extra per hour.
Over to You
If you have embarked on a freelance journey – congrats! Deliver the best of your services at a rate which suits you and your way of working. If you are confident about your charge, the client will automatically get convinced. Good luck!