Decided to start freelancing on the side for some extra income?
You're not a lone.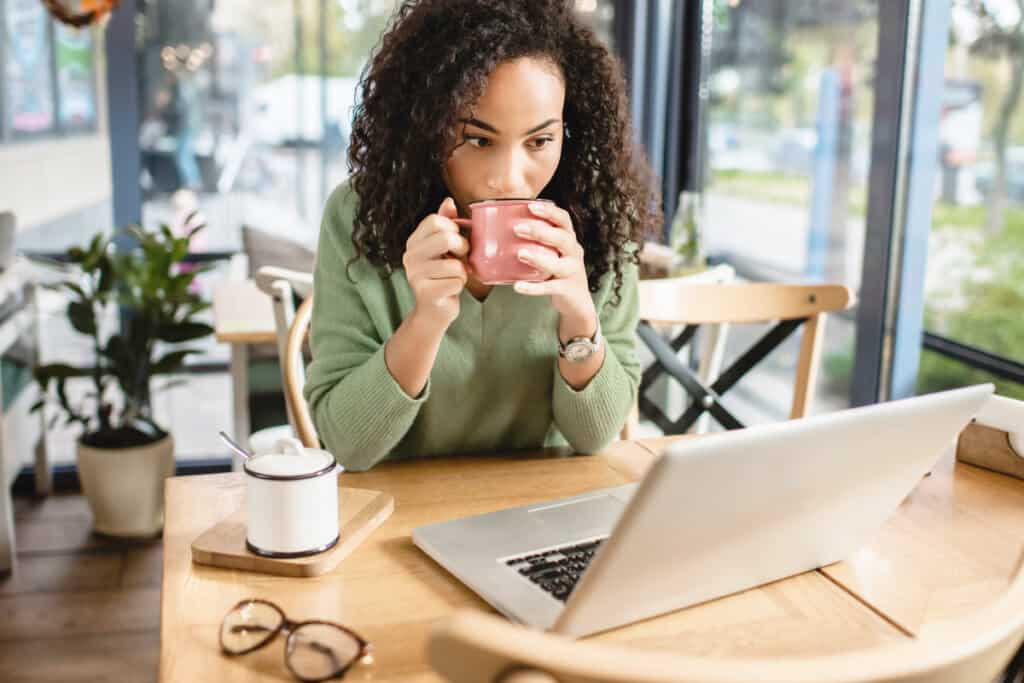 Let employers see your skills through your portfolio, create or enhance your personal brand and make yourself visible on the web.
Over 60 million people are freelancing in the States.
To be successful as a freelancer, you'll need a business portfolio to showcase your work to potential clients.
But, what is a business portfolio?
A portfolio is a collection of investments.
The investments are held by an organization or a person.
A business portfolio is also an array of work samples or documents of an individual that are presented in a structured manner showcasing one's Talent.
Many people are doing the same work you do, but how you do your work is unique.
So having a business portfolio is an excellent thing to do.
Let employers see your skills through your portfolio, create or enhance your personal brand and make yourself visible on the web.
Having an online presence is the best thing you can do as a freelancer.
As we all know, times have changed and, most people are online today.
With the technology trends and the digital world, it is important to show your skills in a well-structured document or samples of projects you are working on instead of just saying or talking about them.
A perfect business portfolio is vital to your job search in this digital world.
Below are some key points you should consider when creating your business portfolio template.
What is a Business Portfolio?
Let's look at a business portfolio analysis to help you see what goes into a portfolio that will help you land more clients as a freelancer.
Tell a Story Through Your Business Portfolio
Know what you want to show to your clients in your portfolio.
People have a short attention span and it is important to capture their attention in the first few minutes of them seeing your portfolio.
Uploading relevant samples to your business portfolio is the most important thing to do.
Understand what you want to be hired for then create samples that clearly show your expertise.
Clients are looking to see your ideas and thought processes that are behind every design you create.
This is why your portfolio should tell a story.
It is the same way your resume flows while detailing your experience.
Showing all elements that you put together to get to the final design or project is crucial to clients.
Include mood boards, print ideas, silhouettes, color stories, and samples in your portfolio for the client to see.
Update Your Business Portfolio On a Regular Basis
It is necessary to update your business portfolio on a regular basis.
This could be monthly, weekly, or daily.
To avoid being overwhelmed, add to your portfolio with more business portfolio examples once you finish with a large project.
This practice will not only keep your portfolio updated but also make you feel that you are on top of things. Having an updated portfolio will help you apply to freelance jobs quickly without the worry of updating it first.
Work on your portfolio as you work on personal projects or clients.
Make Your Portfolio Easy to Navigate
Make sure your business portfolio is easy to navigate.
When applying for jobs, hiring managers and clients check your portfolio quickly. Having An excellent organizational system for your portfolio will make it easy for the clients to navigate through it.
Have one web page that shows all your work in a straightforward manner.
If your portfolio is password protected, it is crucial to share that information with your clients while applying for jobs.
Include Personal Work in Your Portfolio
While putting together your professional work in your portfolio is good, you can also include personal projects as well.
The projects will show your own unique style to prospective clients.
Including personal work in your business portfolio adds a personal touch and shows clients how you stay relevant when in your free time.
Create Samples that Show What You Can Do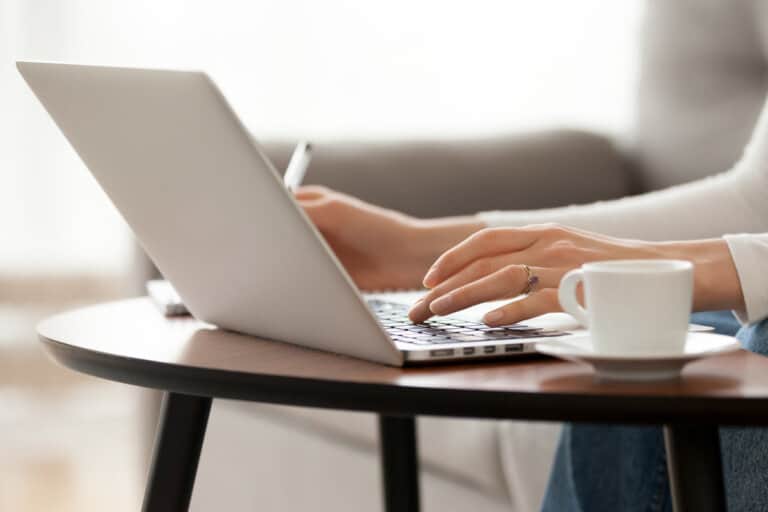 If you are a freelancer, you may or may not have samples to show to your prospective clients.
Those starting off as freelancers can quickly create mock pieces on the areas they want to write on.
If you are an artist or graphic designer, having a graphic design portfolio of your latest designs will show well to prospective clients.
The trials will help clients see what you are capable of doing before making a decision to hire you.
Having specimens in your portfolio even when they are not for real clients will showcase your abilities to potential clients.
Include an About Page in Your Business Portfolio
On this page, you will let the client connect with you at a personal level.
Include your background detailing what kind of person you are like to work with. Share with the potential clients a bit about your professional or personal life.
Include a portrait of yourself and a description of your writing tone and style on your about page.
Let the clients have a clear picture of the person they will be working with if they choose to hire you.
Tell Clients How to Contact You
Having a clear call to action in your portfolio is vital.
You want to get the most out of the visitors that come across your portfolio and hire you.
If clients don't know how to reach you, then it will be hard getting work from them.
Include a contact page, phone number, or email address so that clients can set up job interviews with you. Make it easy for your clients to get to you.
You may include a simple 'HIRE ME' or Get in Touch' for the clients to conduct you if they are interested in working with you.
Add your social media accounts if you want clients to get in touch with you through them.
Creating Your Business Portfolio
For many creatives like freelance artists, graphic artists or photographers, having an online portfolio may not be the best option.
Instead, opt for a leather business portfolio to make an impact and statement during your interviews.
If you are a new freelancer, a business portfolio folder might be a better option for you since you may not have a deep portfolio yet.
For more help, consider making a slide deck to show off your work.
In that post, you'll see a business portfolio example.
In Summary
A creative portfolio can make or break your chance of getting hired for a job.
It is good to put work and effort to create an outstanding portfolio that will set you apart from the crowd.
A great portfolio reinforces your personal brand letting your personality shine.
A portfolio showcases your best work to the viewers.
Your Portfolio should be simple and easy to navigate through.
Content in your portfolio shows the type of work you will do for clients if they hire you.
Your portfolio should be easy for viewers to know how to contact you.
Over to you –
Do you have a business portfolio?
Please pin me!