You've heard that copywriting is a lucrative niche. You've thought about expanding your services to include web pages, ads, and direct-response campaigns, but something's holding you back.
It's your copywriting portfolio.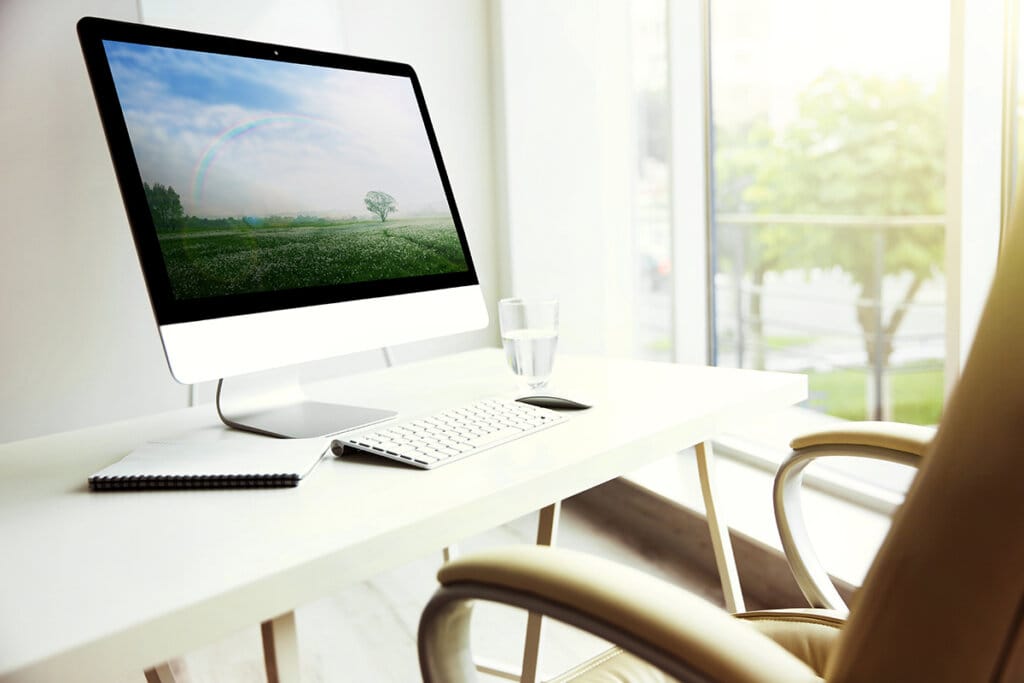 For most writers, that "something" is not knowing where or how to begin. After all, how can you break into a competitive field like copywriting when you don't even have a portfolio?
Can you break into a copywriting when you don't have a portfolio?
I was in your shoes not too long ago. I started with an empty portfolio and zero experience. Sure, I had blogging samples galore but not a stitch of copy that would turn anybody's head. Now less than a year later, I run a successful copywriting business from home.
And you can, too.
How to Start a Copywriting Portfolio from Scratch
True story:
After I built my first writer's site, I started poring through the job boards. Desperate to gain experience and build a solid portfolio, I pitched to any ad that seemed within my ability. The vast majority of these were blogging gigs, but one day, I stumbled on an interesting job description on Craigslist (I know, I know…but keep reading – it worked out!). It was a freelance photographer needing an ad for his upcoming webinar. He had some boring copy and wanted it jazzed up a bit.
To keep it short:
I reached out to him. He responded. I got the gig. Guess what the pay was? $150. The ad was just over a paragraph long, and it took me a whopping 30 minutes. How's that for an hourly rate?!
The moral of the story is this: It's entirely possible to break into copywriting with no portfolio. You do, however, want to build one as fast as possible…if you want to make the big bucks, that is.
Here are a few tips to get your copywriting portfolio up and running, even if you're a newbie.
1. Find Desperate Clients & Offer Free Services
I know nobody wants to work for free, but hear me out. When you're trying to break into writing and build a copywriting portfolio, you have to start somewhere.
Enter: terrible websites.
It's happened to all of us. You're surfing the web and stumble on a site that screams "Help Me!" I'm not one to take advantage of someone when they're down, but in this case, go for it! Show them their untapped potential by re-writing a (very) small section of their site. Focus on creating an epic headline and amazing content.
Then, contact them and explain how they're losing business with boring copy (don't say boring– be nice). After you've stated the problem, deliver a solution they can't ignore – your totally FREE revised version, along with an offer to do the rest of their site for a modest fee.
Chances are pretty good they'll go for it, and you have a quick clip for your copywriter portfolio.
2. Reach Out to Friends
This tip is an oldie but a goodie. Most of us know at least one person who owns a business. Hit them up, and offer to update their webpage, write a brochure, or throw together a quick ad for free.
They'll appreciate the favor, and you'll gain experience, another sample piece, and maybe even a few referrals. Plus, friends and family tend to pay up anyway for a job well done, so this option may just end in your first paid gig.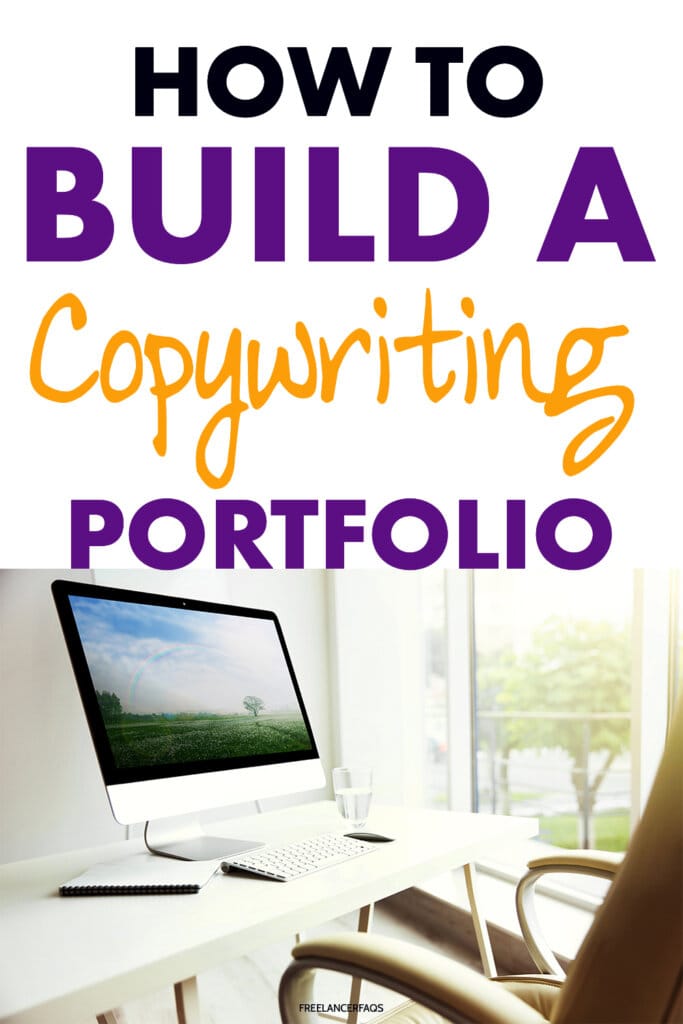 3. Respond to Job Ads with a Personalized Sample
When companies post ads, emails flood their inbox for weeks. And guess what?
Most of them look exactly alike. You have to find a way to stand out from the crowd, but how do you do that when everyone else is more experienced? By including a short sample geared to their unique needs and industry.
This can help you create a copywriting portfolio quickly.
I'm not talking about giving them a whole page or an entire email series. You can entice them with just enough to show that you can do the job and do it well.
For example, say you're applying to a parenting brand who needs copy for their Facebook ad campaigns. Browse their site and Facebook page to get a feel for their voice. Then, craft an on-brand, extremely relevant sample. Advertisements are already short, so focus on that first, attention-grabbing sentence.
"But I'm new. I've never written an ad before!"
I hear you, but that's nothing a quick Google search can't solve. Run a search for "top Facebook ads for (industry you're writing for)" to see samples of the best. Use those as inspiration, and write up a quick teaser to include in your application.
Remember, you don't have to be an expert copywriter to land the gig. For applications, you just need to be the one applicant that stops them from scrolling. You'll have plenty of time later to research great examples, how to write them, etc.
4. Create a Fake Copywriting Project
Finding someone to hire you without a single sample can be hard. The easiest way to build a copywriting portfolio from scratch is to make up your own! Having lots of samples is nice, but you really only need 1 strong, compelling piece to land a client – at least in the beginning.
With your niche in mind, check out some of the top websites in your industry, and see what they're doing with their pages, ad copy, email marketing, etc. Use this research to produce a targeted sample.
Be sure to list the project type and objective above the copy. Something like this:
Project Type: About Us page for a home improvement store
Objective: To help us feel like the trustworthy, next-door neighbor – friendly, dependable, and familiar
When done this way, you subconsciously create a "problem-solution" connection in the mind of potential clients. The company brought you a problem (objective), and you delivered a solution (your copywriting).
5. Take a Course
If you're convinced copywriting is where it's at but still feel shaky on your ability, consider taking a copywriting course to help you figure our your copywriting portoflio. Being trained by industry professionals, you'll learn in a matter of days or weeks what took them years to master.
Remember that fake sample we just talked about? Most copywriting courses walk you through each step of the copywriting phase. In many cases, you'll write a sample, and the teacher will critique it with you until you've nailed it. And just like that, you have a pretty much perfect sample for your copywriting portfolio.
How about you?
Have you considered breaking into copywriting? What's holding you back? Let us know!