It finally happened:
You landed a guest post on a very popular website. You don't want to screw this up, so you take the next week to fine tune your piece.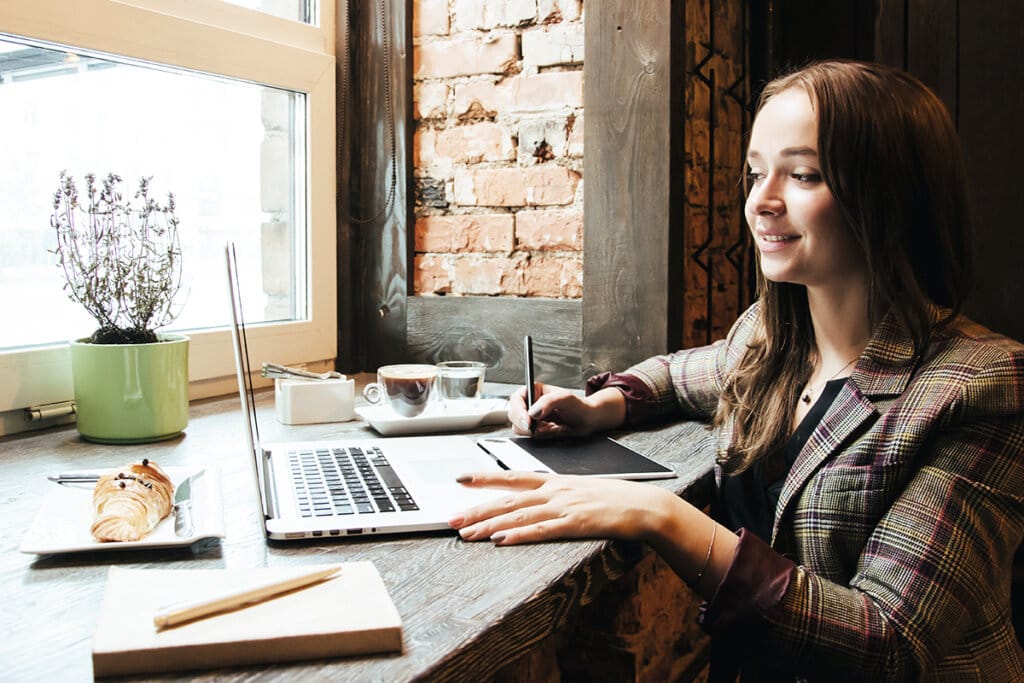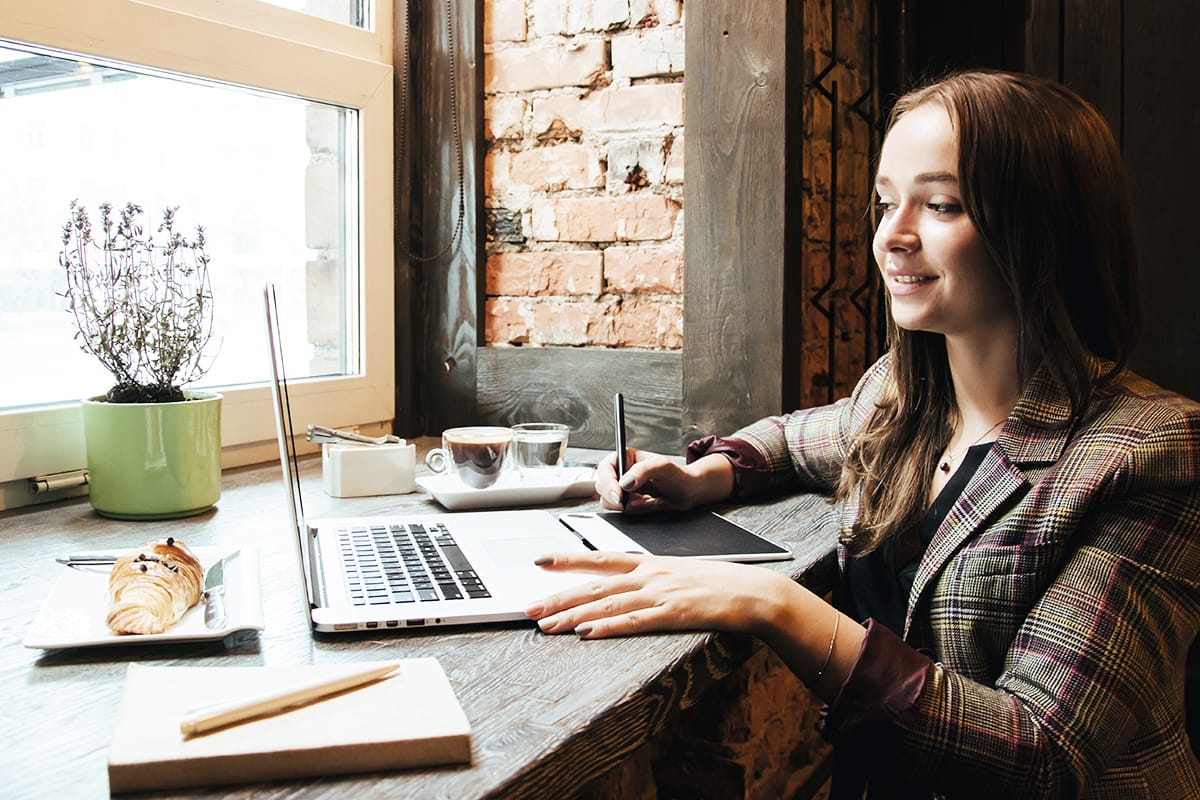 You research extensively, make sure to link back to other popular posts on the blog and spend hours crafting the perfect headline.
When everything is edited and proofread for the final time, you slap on your author bio and submit your piece.
Your author bio is your ticket to landing solid writing gigs.
Well, if you're a new freelance writer and haven't landed a client yet, guest posting – and more importantly, your author bio – is your ticket to landing solid writing gigs.
Some freelance writers say they would never give away their writing for free. After all, this is exactly what guest posting is – giving away your best content to another blog.
But, this is furthest from the truth. In return for your writing, you are given a hot piece of real estate – an author bio at the end of your guest post.
While you might think you're attracting clients with your content, the real magic happens when they read your author bio.
You're Writing Your Author Bio All Wrong
When you're new to freelance writing, the last thing you think about is your author bio.
Of course, your primary goal is to land clients and start getting paid to write. So, you spend less time guest posting, fine-tuning your writer website and establishing a presence on social media.
What ends up happening? Because you didn't put the effort into your brand, when you do end up guest posting, your author bio says nothing about what you do and has links to nowhere.
To attract your ideal client ­– or any client at the moment – your author bio has to attract, wow and convince prospects that you are the one they want.
When you have a magnetic author bio, you stand out, creating an opportunity to be seen and be hired.
4 Keys to a Magnetic Author Bio
A great author bio has four key elements of attracting prospective clients back to your writer website.
See, your author bio is what will convince a prospect to seek out more information about you. If you provide a link to your site or portfolio – which you should always – it's super easy for someone to click and immediately learn more about what you offer.
Spend the time writing a solid author bio. You won't regret it.
Let's look closely at these four key elements to crafting an incredible author bio.
1. It's Specific
I've come across many author bios from budding freelance writers, and after reading them, I am not sure they are even a freelance writer looking for work.
It's important that your bio conveys the following information:
You're a freelance writer for hire (or professional writer, blogger, etc…)
Your specializations – these include blogging, ghostwriting, copywriting articles, etc…
Your niches – include the niches you are knowledgeable in and want to write for
2. Links to Your Writer Website and Social Media Profiles
Your author bio isn't going to help you land clients if you don't link back to your writer website or Hire Me page.
If you don't have a writer website, you can always link to your portfolio and email address.
Don't feel pressured to have a writer website fully functioning before you guest post. You can quickly put something together or use your personal blog and add a page or two.
Clients need to find more about you, and providing links to your portfolio will allow them to see what types of writing you do, or linking to your Hire Me page can show them the type of services you offer.
3. It's Noteworthy
A way to stand out from other freelance writers is to mention something significant in your author bio.
This may be:
A gig on a highly popular website
Where you've been featured or published
Proof your writing boosts your client's conversion rates
Find ways to distinguish yourself from other freelance writers. These accolades can help sway a prospective client to hire you over another writer.
4. Shows Your Personality
Finally, your author bio should hint at a sign of your personality. Showing who you are makes your bio memorable.
Sometimes your headshot is enough to showcase your personality. But, you can also inject some fun in your bio.
For example, I often include the line, when I'm not writing, you can find me at mom and tot groups dishing my latest parent fail.
This tells clients I have a life outside of writing, something that may be important for clients.
Find something that screams you and include it in your author bio.
Examples of Magnetic Author Bios
Enough about what your author bio lacks; let's start looking at examples of what author bios should be.
Here is Henneke Duistermaat's author bio:
Henneke Duistermaat is an irreverent copywriter and marketer. She's on a mission to stamp out gobbledygook and to make boring business blogs sparkle. Get her free 16-Part Snackable Writing Course for Busy People and learn how to enchant your readers and win more business.
Notice her choice of words – stamp, gobbledygook, sparkle – evoke an emotional quality to her bio. You know if you hire her, she'll inject some of her personality into her copy.
Here is KeriLynn Engel's bio:
KeriLynn Engel is a freelance writer for hire specializing in web content & blogging for small businesses & startups. She's a huge fan of WordPress, women's history, Star Trek, and general geekery.
Keri is clear on the type of client she seeks (small businesses and startups) and she gives us a taste of who she is (a lover of all things geeky).
Our last example comes from Pooja Lohana.
Pooja has been featured on Firepole, JeffBullas, MarketingProfs, Hongkiat and more. She is an accomplished freelance writer, pro blogger, ghost writer and editor. Talk to her if you want to simplify content marketing, make more sales and live the Un-9-5 life.
Pooja's bio is pretty impressive I think. You can tell she's worked hard in this industry to get to where she is. Her choice of words – accomplished and pro – signify her level of success.
It's Your Turn
If your guest posts aren't bringing you clients, maybe it's time to see if your author bio is to blame.
Take some time and review your bio and see how you can improve it. In the long run, the time you spend crafting a magnetic bio will earn you more work and ultimately better paying gigs.
Is your author bio doing all that it can do for you? If not, maybe it's time to change it. Let us know in the comments.