As a new freelancer, there are many services out there that can help you work from home and make a living out of this.
One such freelance service is copywriting.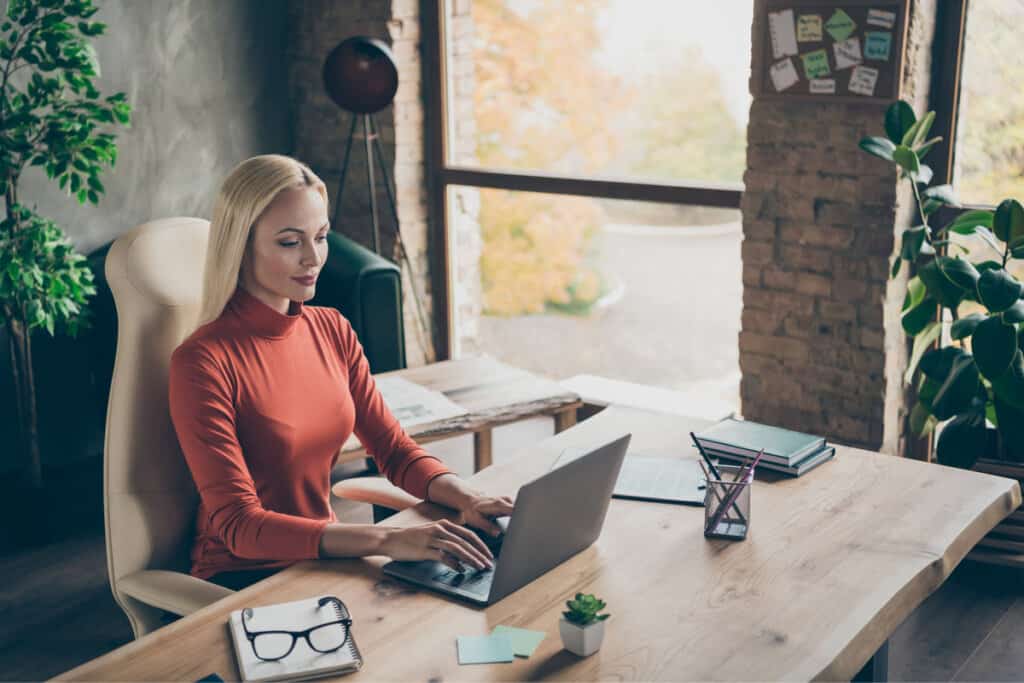 By definition, copywriting is "the activity or occupation of writing the text of advertisements or publicity material."
Copywriting in today's landscape isn't just catchy jingles for gum and long sales letters to get you to buy a video series that you receive in the mail.
When the term copywriting was first coined, it was synonymous with written advertisements.
However, copywriting now covers a much wider range of written material.
Essentially, anything that is written material that is intended to be read by others is copywriting.
The terms copywriting and writing copy are often used interchangeably.
Copywriting in today's landscape isn't just catchy jingles for gum and long sales letters to get you to buy a video series that you receive in the mail.
Writing copy includes blog posts, social media snippets, scripts for video sales letters, and product descriptions, just to name a few.
With the expansion of and the ability of online writing, there are so many different copywriting niches and jobs available.
A copywriting job could be anything from ghostwriting blog posts for high-level entrepreneurs, writing social media blurbs for celebrities, writing brochures for non-profits, or writing product descriptions for e-commerce stores.
Now that you have a grasp on what copywriting is, there are a few important points to cover.
How much can copywriters actually make?
How do you go about building a portfolio if you are new to the game?
And what are some of the most popular types of copywriting jobs available today?
How Much Money do Copywriters Make?
According to Galssdoor, the median salary for a copywriter is $58,658.
Just like with any other type of freelance gig, how much you make is dependent on several factors.
How much experience do you have?
What niche are you writing in?
Who is your customer base?
What is the goal of the copy? (You can charge significantly more for sales copy than for copy that is just intended for content).
These factors can contribute to higher or lower salaries for copywriters.
Those writing in the tech space for fortune 500 companies with years of experience are going to make a lot more than newer copywriters writing for a small parenting magazine.
Building a Copywriting Portfolio
No matter what type of copywriting you do, you should always be adding to your professional copywriting portfolio.
While you don't need a portfolio when you first start out, it's never a bad idea to get started on it.
But what if you haven't landed any copywriting gigs yet?
There are several ways that you can get started on your copywriting experience to build your portfolio to then show off to potential clients.
Find small business owners looking for copywriting services and offer to write for them for free in exchange for a testimonial.
Ask friends and family if they are in need of copywriting for their business or organization.
Offer discounted copywriting services on freelance sites like Fiverr.
Respond to job ads with a personalized sample or coverletter that highlights your writing.
Create a fake copywriting project that outlines the project type and objective for your specific niche. (Fake it till you make it!)
Connect with other copywriters, you can do this from a Facebook group, purchasing a course, or other social platforms. No matter your niche, you should always be networking, you never know what opportunities might present themselves.
Offer to write guest posts for bloggers.
Types of Copywriting Jobs
There are so many different types of copywriting jobs available.
One of the best parts of being a copywriter is that it is a career that can be done anywhere.
You can write sitting in the mountains in Montana or in your beach house in Mexico (as long as there is internet access to send in your submissions).
Below I have listed some of the most popular copywriting jobs available for both new and experienced writers.
1. Website Copy
There are approximately 1.7 BILLION websites online at any given time.
All of them need web copy. This could include the ever important home page, about us pages, contact pages, FAQ pages, pricing and product pages, just to name a few.
For example, Erin Condren has a full page on frequently asked questions. I suspect this was written by a copywriter.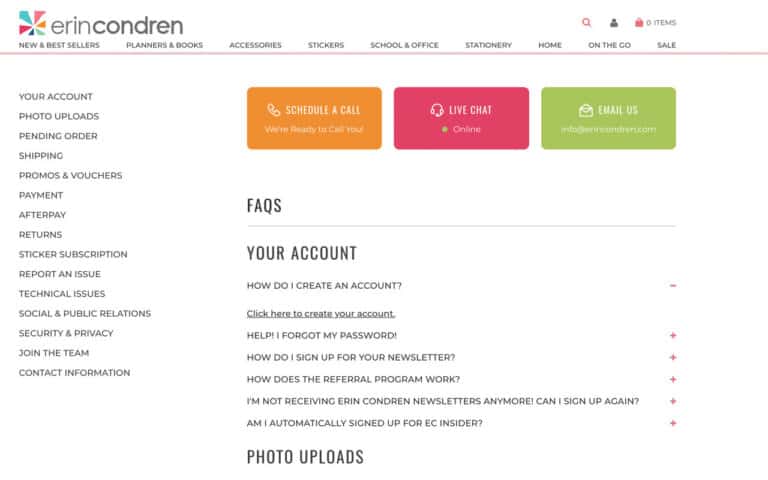 That is a huge opportunity to write web copy.
A great way to start into this niche is to start your own website to add your portfolio to and do the web copy on there.
2. Landing Pages
Landing pages can be part of a website or stand alone web page and is a profitable copywriting job.
They typically are promoted on social media to get users to click over to a business landing page.
These are often used for product descriptions, sales pages, email sign up or opt-ins to promote a free lead magnet.
Generally the purpose of a landing page is to point the reader to one call to action.
For example, to have them sign up for a webinar, enter their email to get a free PDF, or book a consultation call.
The copy on a landing page needs to tell what the webinar is or PDF is without sharing the "answer."
With a landing page you share the problem and the consultation call or free coupon is the answer.
For example, Teachable is a course platform and they have a free quick 40-min tutorial on using Teachable and how to make money on Teachable.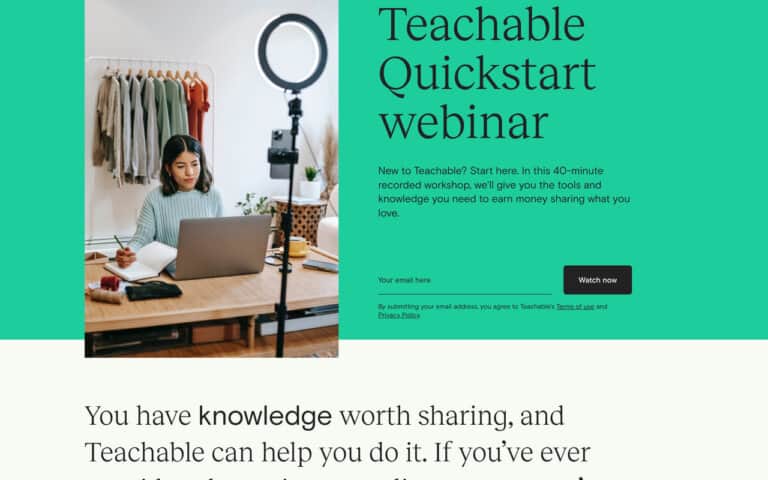 This landing page has optimized copywriting to help a person trust Teachable to help them make money with courses.
3. SEO Copywriting
SEO copywriting is important for so many reasons.
The point of writing SEO focused content is to rank well in search engines.
Often, small business owners don't know how to do this. These same business owners are willing to pay good money to get their website, content, and business listed on the first page of search results because this results in more leads and more customers for them.
A copywriting job as an SEO writer not only needs to be great at writing for the humans that are reading the content.
They also need to stay educated on the search algorithms and be able to write for the robots than scan the content.
As an SEO long-form online writer I write blog posts that help businesses rank in Google.
For example, this SEO post on social media contest tools ranks in Google.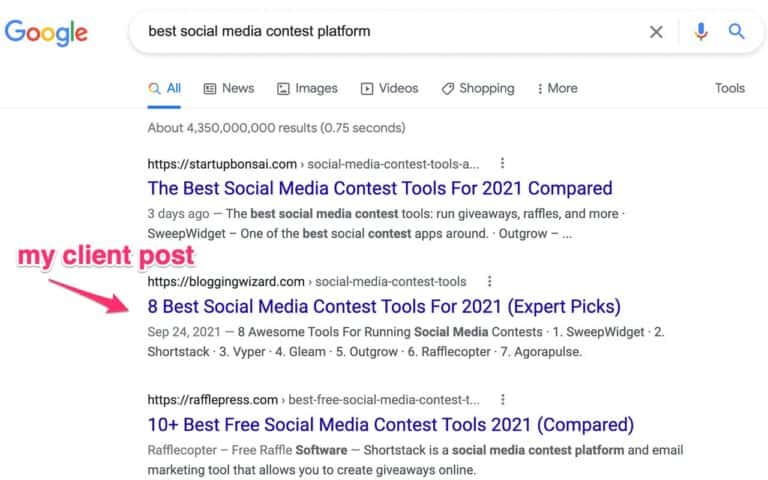 4. Sales Pages
A single sale page can generate huge amounts of revenue for a business.
Think about this for a minute, if you write a sales page for a company and that sales page generates $1M or more in revenue for the company, how much do you think they are going to be willing to pay for that sales page?
$10,000? $25,000? $100,000?
One sales page I like is from Avocadu. They have a very successful 21-day weight loss challenge.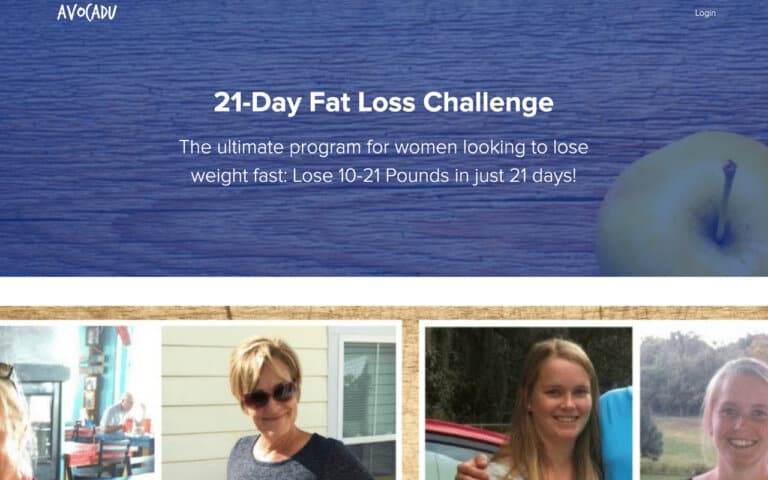 If you want to write sales pages, then study them!
Would you buy what they are selling?
Sales pages are how some of the biggest names in traditional copywriting started with writing for direct mail campaigns.
And with writing sales page you can make thousands!
5. Social Media Ads
Companies spend a lot of money on ads.
However, they need copy that is going to stand out and grab the reader's attention.
Often when people are scrolling on their favorite social media app, they are not looking to buy something.
So, ads need to make them stop and take interest and is an easy copywriting job to start.
This requires compelling and emotional copy that really speaks to the potential customer.
Visually appealing ads paired with great copy is a recipe for sales success.
For example, using the Facebook Ad Library, you can see all the Facebook ads from companies. This is one from DC shoes and they are promoting their deals.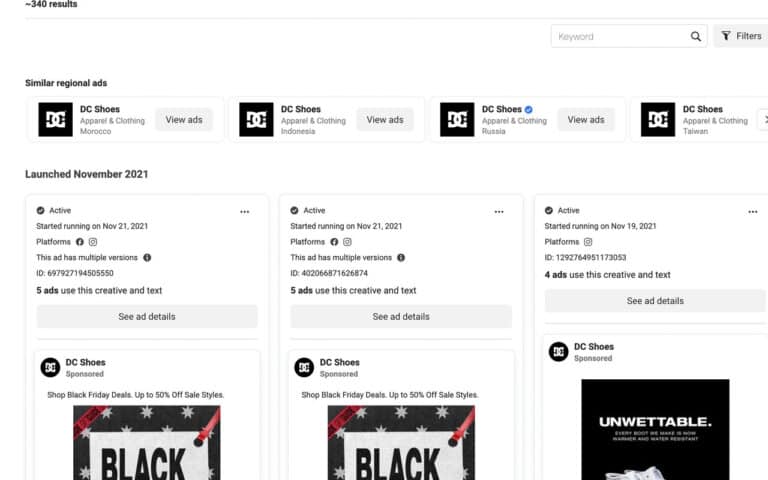 Whether you write Facebook ads, Pinterest ads or Instagram ads, as a freelancer you will make lots of money!
6. Product Descriptions
Writing product descriptions is often an overlooked copywriting niche.
Writing copy for product descriptions isn't just about listing the features of the product.
Great copy for a product taps into the emotion of the audience.
It's not about what the product can do, such as help you lose weight, it's about the benefits that the customer will experience and the feelings that the benefits will elicit from the reader.
While this isn't my favorite type of copywriting job, it does pay well!
To check out a product page here is Lime Crime.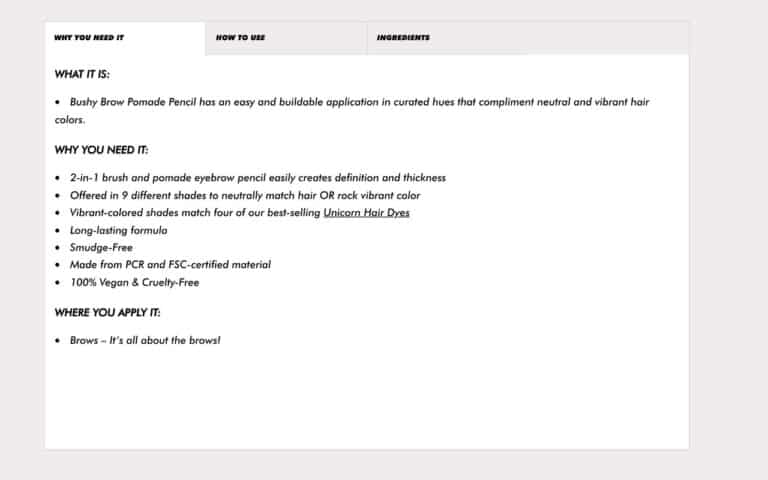 7. Video Sales Copy
Have you noticed the huge increase in video in ads?
Every time you go on YouTube there are ads at the beginning, middle, and end of the videos that you watch.
Just like with a long form sales letter, you need to have a script for these video ads.
Video sale letters are intended to do the same thing a traditional sales letter, ad, or landing page is supposed to do, only in video form. The goal of a video sale letter is to provide the viewer with value, show them your authority, and provide proof of what you are trying to sell them.
Here's an example of a "not-so-salsey" video script that actually sells.
Technical Copywriting
Technical writing is another niche that is often overlooked.
If you are a writer that is highly skilled and knowledgable about a topic, for example, green energy, you will find that technical copywriting is rather lucrative.
Technical copywriting covers a wide range of topics, from biomedical, engineering, energy, biotechnology, medical, physics, finance, the list goes on.
More often than not, technical writers are professionals in their field first and writers second.
Here's an example of a technical copywriting informative page.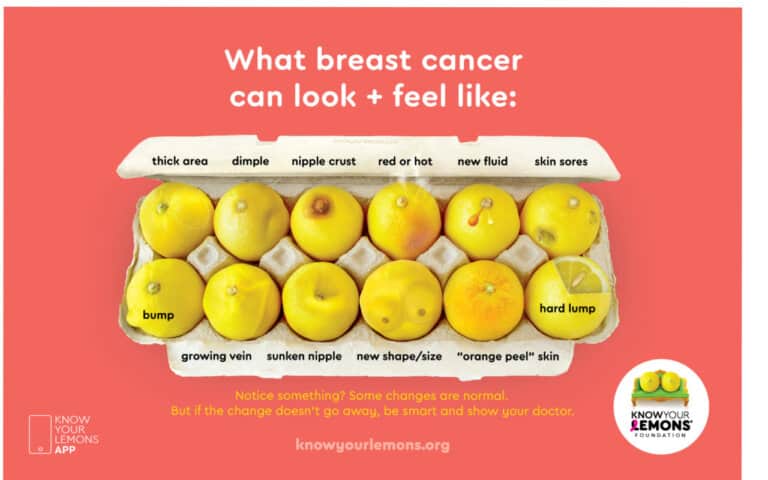 8. Blog Writer
Businesses of all shapes and sizes are quickly realizing that they need content.
There is a reason why they say, "content is king." Businesses need to put out content to stay relevant in the search engines (remember we talked about that with the SEO writers) and be discoverable for their ideal customers.
Pretty much every business can benefit from having a blog.
Here's an example of one of my blogging clients.
Blog writers have a huge range of potential clients to work with. From medium to large businesses that are looking to expand their content to small, soloprenuer bloggers that are looking for an extra hand to produce more content.
Just think about all of the things that you read online.
That article on potty training on that parenting blog, that recipe you made for dinner last night from that food blog, and that craft you want to do for Christmas from that DIY blog. It's all content and it needs to be written by someone.
A great place to start looking for these types of blogging gigs are on Facebook groups.
There are plenty of Facebook groups for bloggers, virtual assistants, and freelance writers that are always looking for people to help out with writing blog content.
The best way to get started with copywriting jobs is to just get out there and start writing!
Over to You
What are you waiting for?!
There are so many copywriting jobs as well as freelance writing jobs for you!
Tell me in the comments which copywriting project you like to do or is doing right now!