Working from home, setting your own schedule, determining your own prices – it all sounds wonderful, doesn't it?
Well, it really is!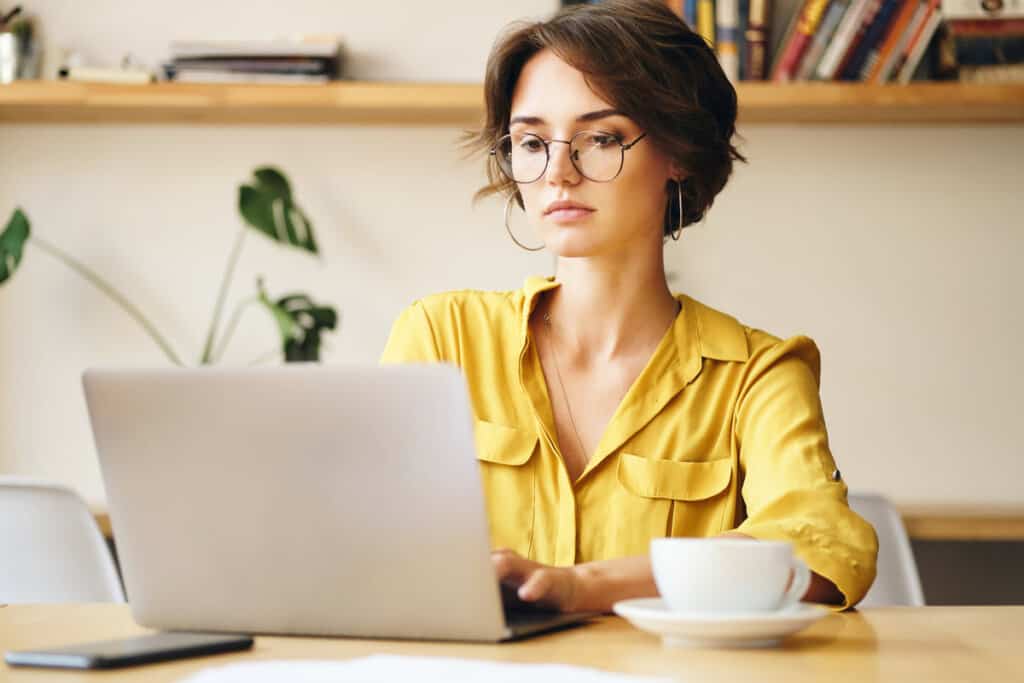 However, to make money as a freelancer, you have to know how to sell your services.
[Selling] a service starts with knowing what service you want to sell and, in the world of freelancers, the possibilities are endless!
And, if you do it the right way, you could end up having an amazing career and full-time income!
Maybe you know exactly that you're going to sell or perhaps you're here because the idea of being a freelancer sounds great.
Either way, selling a service starts with knowing what service you want to sell and, in the world of freelance, the possibilities are endless!
Once you know what you want to sell, you then have to sell those services.
Sound like a lot? I bet it does!
So let's get started on how to start selling a service the right way.
What Services Should You Offer?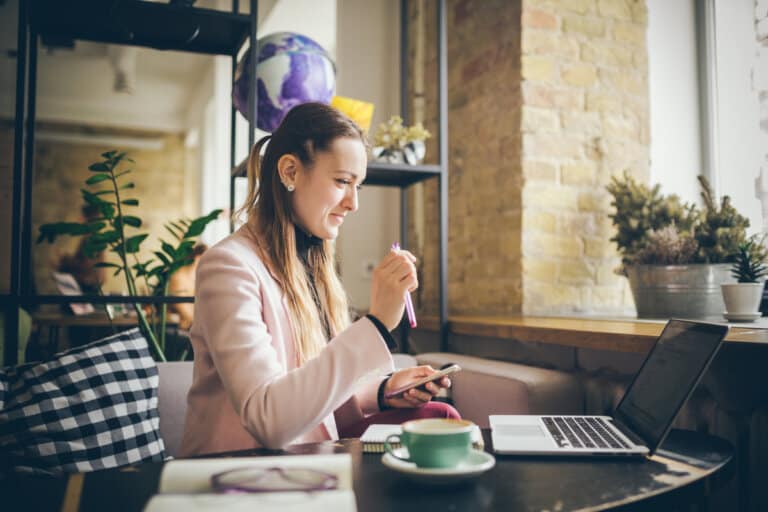 As I said, the world of freelancing is vast.
Basically, if you can provide a service on a client-by-client and job-by-job basis, you're a freelancer!
To give you an idea of what freelancers do, here are some freelancing services you should consider offering:
1. Blogger
Bloggers are writers who are paid to produce online content specifically for blogs.
When you're selling a service like blog writing, you have to be able to match the tone and feel of the client's business. You may also be required to create a content strategy and optimize the posts for SEO (search engine optimization).
2. Copywriter
Copywriting is a little different from blog writing because it focuses on advertising and promoting a product/service offered by a business – which requires very persuasive language and writing styles.
Copywriting can include website content, product descriptions, as well as B2C and B2B writing.
3. Editing and Proofreading
If you have a good eye for spelling and grammar, you can offer editing and proofreading services. This means that the client produces the work while you fix it up!
Keep in mind that there is a difference between the two. Proofreading involves fixing errors and polishing up written content while editing can involve completely rewriting pieces to improve flow and readability.
4. Transcriber
Many companies will hire freelancers to convert audio and video into written words. This can include speeches, webinars, and video conferences.
This type of freelance work requires a good ear and excellent typing skills.
5. Social Media Manager
Social media managers are freelancers who manage a business's social media channels by posting content, responding to comments, and gaining followers.
This can be a very customer service type role but clients will pay someone to help them get their message out and market their business.
6. Virtual Assistant
Virtual assistants can take on the role of social media manager but they also do tasks such as replying to emails, data entry, creating invoices, etc.
Basically, a freelance virtual assistant does whatever the client requires to alleviate their workload and scale their business.
7. Graphic Designer
If you have a background in design, or the skills to create amazing visual content, you could be selling a service designing websites, printed material, and more – all from home!
While you don't need a formal education to do so, having a solid grasp of programs such as Adobe Photoshop is definitely a plus.
8. Logo Designer
Alternatively, you can specify your freelance graphic design services by getting paid to do logo designs.
This takes a certain degree of creativity since you will be designing logos for clients that capture their brand image, voice, and message.
9. Photographer
If you're handy with a camera or know how to take amazing photos on your phone, you can also sell freelance photography services to clients or sell your images on stock sites such as Shutterstock.
Or, if you're handy with image editing software, you can offer editing and retouching services.
10. Programmer
More and more tech companies are looking to outsource their programming need to freelancers who can complete the work from home.
This can involve coding websites and programming apps for clients.
11. Coach
When I talk about coaching as a way of selling a service, I don't mean coaching a basketball team!
If you have a lot of knowledge and expertise in a certain area, you can offer to help others reach specific goals and outcomes.
For instance, you can be a freelance nutrition coach, wellness coach, business coach, or life coach. The possibilities are endless!
12. Tutor
Tutoring is one of those work-from-home jobs you can do on a freelancing basis. You can help students with a variety of subjects you are knowledgeable in.
You can also become an ESL (English as a Second Language) tutor for foreigners and foreign students.
Where Can You Market Your Freelance Services?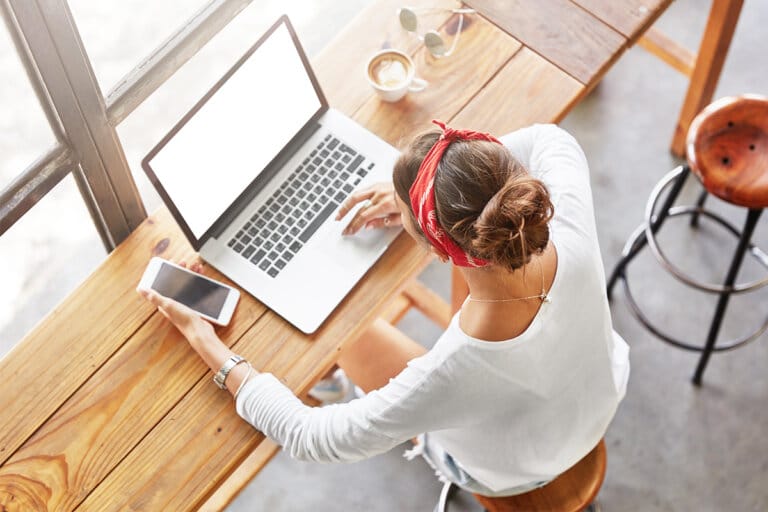 1. Your Website
Having a website to sell freelance services isn't simply limited to writers! Anyone who offers freelance services should have a website.
This is important not only in building and displaying a portfolio – it also gives you an opportunity to let clients know who you are and why they should hire you.
2. An Online Portfolio
If you're not ready to set up an entire website, you can focus on having an amazing online portfolio! Your portfolio is a way to showcase your talents when it comes to selling services as a freelancer.
Choosing how to set up your portfolio depends on the services you are selling. For instance, as a graphic designer, you can set up a portfolio on Pinterest. If you are a freelance writer, you can use a site like Contently.
3. Social Media
When you use social media to market and sell your freelance services, don't limit yourself to only thinking about Facebook! There are also sites like Twitter, LinkedIn, and Pinterest.
Choosing which social media site to sell your services depends entirely on where your clients hang out. If you're not sure, join them all and see which ones work best for you.
4. Job Boards
Of course, I can't talk about finding freelance jobs and selling services without mentioning job boards!
Yes, they can seem tedious at first, but the more you apply for jobs the greater chance you will have at landing them.
Plus, many one-off jobs found on job boards can lead to consistent and full-time work. Bonus!
Check out this post I wrote about job boards for finding freelance work.
5. Gig Economies
Gig economies work almost like job boards but instead of applying for jobs, you post the services and products you are willing to offer.
Fiverr is a great example of a gig economy but there are many others to choose from as well.
The benefit here is that you can outline exactly what you offer and clients can choose to hire you. This way, you're not constantly spending your time pitching – the clients come to you!
These types of sites are best suited for freelancers that offer what could be considered "one-off" services like a blog article, logo, webpage design, etc.
And, again, this can lead to consistent work!
6. In The Community
While freelancing is primarily online work, that's not to say there aren't potential clients hiding right in your community!
Reach out to local businesses and offer your services. You can even mention these services to friends and family who may help spread the word.
Tips and Tricks for Selling a Service as a Freelancer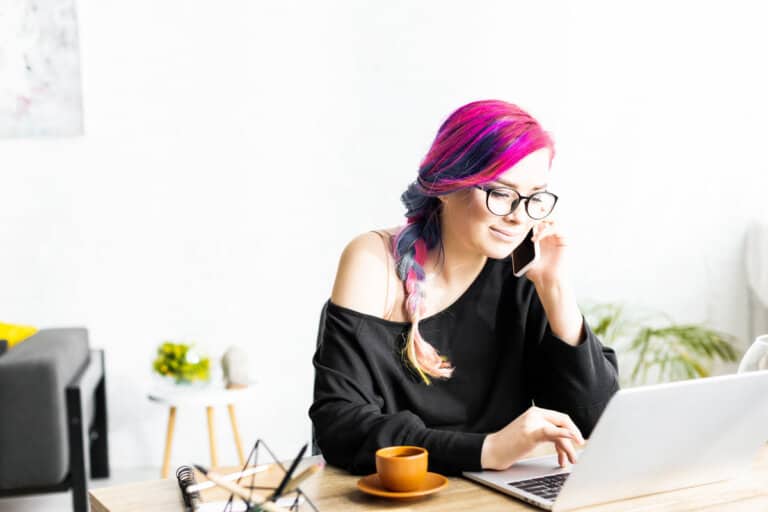 So now you know what freelance services you can offer as well as how to sell a service. Awesome!
Now, let's look at some tips and tricks to really help you sell as a freelancer:
1. Perfect Your Pitch
In order to make it in the world of freelancing, you really can't avoid pitching. While it's not always a pleasant process, it doesn't have to be a difficult one!
Just make sure you craft each pitch to tailor to the client you are pitching to. Outline how your services can benefit their individual needs and solve their individual problems.
While it's important to offer samples of your work, you should really focus on selling the benefit of hiring you. Can you help them increase revenue? Save time? Attract clients?
Selling a service all comes down to helping the client understand why the cost of your time is not as important as the value you can bring to their business.
2. Optimize Your Social Media Profiles and Bios
Did you know that over 91.9% of businesses are on social media? That's why having a social media presence is a great way to sell your freelance services.
Apart from posting relevant content, consider optimizing your profile and bio.
For instance, you can use your header image to highlight your services and skills. You can also state you are a freelancer for hire in your bio.
This way, if potential clients come across your social media profile, they will be triggered to consider your freelancing services!
3. Network With Other Freelancers
Yes, the world of freelancing is competitive but freelancers themselves are anything but competitive. In fact, the community of freelancers is super supportive and helpful!
Networking with other freelancers in your field and niche can help you gain insight into available jobs and opportunities.
In fact, I run a private FB group for those who have taken my freelance writing course. So often I see fellow writers posting available jobs they don't have the time for or are not suited for.
So join Facebook groups and follow other writers on LinkedIn and Twitter. You never know when they may send a job your way!
4. Set the Right Price
What's the right price for freelancing services? I honestly have no idea!
Pricing your services depends on a variety of things such as the scope of your services, your turnaround time, your experience, your skills, etc.
The key is to not over-price or under-price yourself. If you charge too little for your freelance services, clients may not think you have what it takes. If you charge too much, they may not be able to afford you.
It can be tricky to price your services based on your value so start looking at what other freelancers in your area of expertise are charging compared to what they are offering.
Are You Ready to Start Selling Your Freelance Services?
Have you decided what freelance services you want to sell? Are you ready to try selling those services?
Freelancing is an increasingly growing industry and now is the time to start making a living doing what you love.
Being a successful freelancer is all about trial and error and finding what works for you. Don't be shy to try selling your services in a variety of ways.
Good luck!