Putting a video project together is a hard thing to do due to the rigorous process of creating it.
What about producing a viral video? Harder.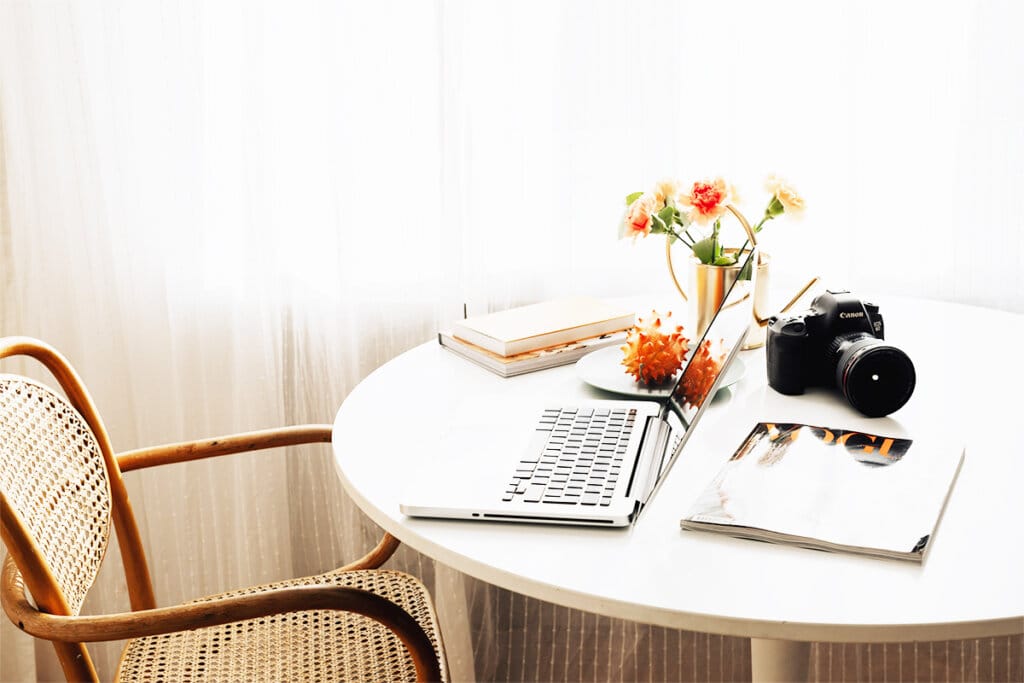 Producing a video with a quota of views can both be difficult and expensive. This is the dilemma of some video content creators.
And as a freelancer, your client might want their video promoting and want your help.
Frequently, content creators had to deal with low exposure despite producing a well-made video. So, what is wrong?
A lot of things can go wrong, for example, wrong platform, wrong niche, or just a flat content.
But what if you can produce great content that reaches more than the marginal number that you are aiming for at a low price? Well, that would be great right?
Sit tight as we reveal the top 10 video marketing tips that any content creators should know about.
1. Use YouTube as Your Main Video Platform
YouTube is all about billions. Yes, you heard that right.
YouTube has a billion users. The platform's videos have billions of hours of exposure per month. So, there's one thing that's left to do:
Create a YouTube channel and upload your videos there. If your contents find a perfect niche, then most probably your videos will get more views.
2. Create Content Like Your Life Depends on It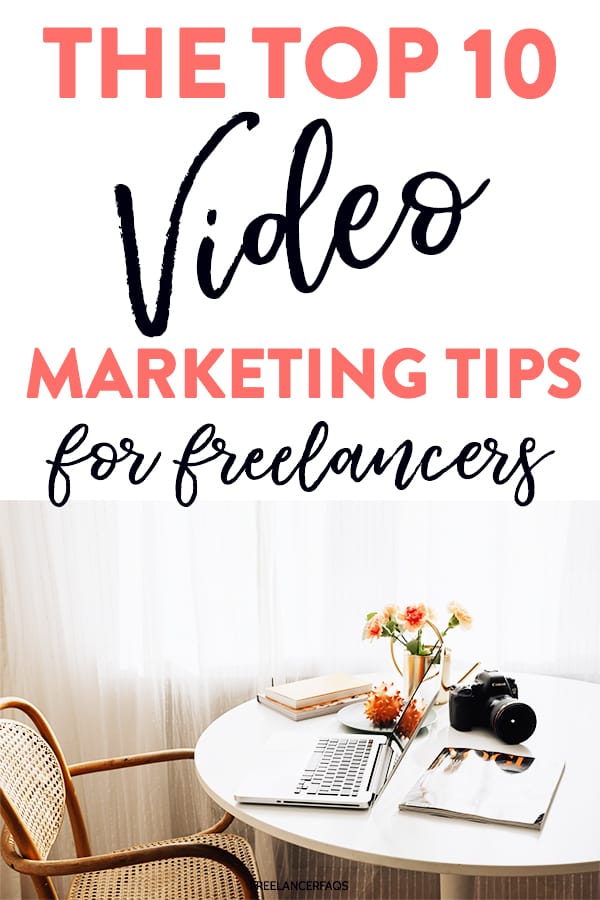 A video poised to succeed is all about content. Nobody sits on an entire total running time of 3 minutes if your video is shitty. What's a good strategy then in content production?
Try to develop your niche of interest. You can do this by creating a specifically themed video content for a certain niche. For example, if you want to capture an audience of gastronomic interest, build around the theme of food. The next thing that you should do:
Be consistent. In your channel, all your content should follow a certain theme and pattern. For example, commit to a kind of miniseries. A miniseries strategy will hook your audience and will keep them wanting for more.
3. Add an SEO Touch to Your Videos
Who says SEO applies only to online write-ups? You can apply SEO to your videos too.
Strategize on what words and phrases you put in your video title and description. For example, if you want the phrase "video marketing" to be searchable, you should repeat this phrase in your title and your description.
Yes, even if your content looks great but if your video is not searchable, then your video will most likely be buried under heaps of videos.
YouTube reaches a lot of people as Google does. Why?
Google technically owns YouTube. Once you search on something and you click the video or web button, you will get a video recommendation from Google.
4. Find Ways to Connect With Your Viewers
Another strategy that you can make use of is audience interaction. Why is that so?
If a viewer is really into your videos, he or she will usually find a way to know the source of the video. So, it is always handy to put a logo, a contact number, or a link of your company website below the video description.
You can also urge your viewers to comment in the comment section below; This adds to viewing traffic.
Let your audience interact with you. Let them get to know you and your brand.
5. Use a YouTube Advertising Campaign
Are you committed to getting those extra views?
The YouTube Advertising Campaign is another strategy to boost your viewing clicks instantly. If you want an instant boost in publicity, you could try this AD campaign for a price.
The pay per view of a video campaign ranges from .02 dollars to .04 dollars. Pretty cheap right?
Yes, in comparison to other marketing strategies, it is a cheap way of boosting views. The best thing about it is:
The YouTube Advertising Campaign feature has additional perks. It has a lower third message. This feature also includes links that are clickable. In availing this feature, go to your Google Adwords account setting.
6. Take Advantage of The Power of Social Media
You can't deny that one of the biggest marketing strategies nowadays is social media. How so?
Marketing in social media is free. If you let some other marketing PR's and campaigns company's handle your accounts, it'll probably cost millions. Do you know what's crazy?
Most start-ups and even long-standing companies use social media as one of their marketing strategies. To take advantage of social media's power, share your video to all the social media platforms that you can think of (Facebook, Twitter, Instagram, Snapchat, etc.). Next thing that you need to do is:
Make sure to include the SEO title and description in posting a video. If your video content is interesting enough:
Several accounts could share this. If it is that good, your video could be viral and earn millions of views.
7. Be Aware of the Power of Likes
Social media sites usually have commenting sections and like buttons. For example, on Facebook, you have the thumbs-up symbol; for Instagram, you have the heart button. These sites also provide commenting sections below shareable content. The deal is:
That blue thumbs-up is important, and so is that angry rant below your content (bad publicity is still publicity). A like from an individual can be picked up by some people as per the recommendation dynamics of the platform. It grows like a network. How crazy is that?
8. Add a Transcript for a Clean Subtitle
You can add transcripts on your YouTube videos. Yes, that's right. The transcript addition helps, but how?
Transcripts help the disabled to comprehend your video content. Uploading a transcript file helps spit out keywords and messages for your disabled audience. Aside from that:
You can add a touch of SEO in your transcript. This strategy will make your keywords searchable, and eventually, your views will increase. So how do you set up your YouTube transcript?
Click the transcript button first. From there, check what texts can you see. Usually, these texts are a babble of words. So, try to create your own transcript.
Log in to a captioning site for YouTube. The most common captioning site is the CaptionTube site. Log in to this site while using your google account. Then import your videos there.
Click the "Personal Videos" button.
You will see the list of your importable videos. Click the video you want to put your transcript on and then import. The "import" sign is located on the right side of the screen.
Click "Edit."
Start to add captions for each desired timeline.
9. Urge Your Viewers to Subscribe
In most contents, the host would urge their viewers to subscribe to their channel. This is not a coincidence, but why do they do it?
It's a strategy to keep your audience glued to your channel. You see, when somebody subscribes to your channel, your recent video will appear on their YouTube homepage. Some of your old videos will appear on their homepage from time to time too. This is such an important hack. Remember when I say, people are lazy?
People will usually click what's on their homepage and not bother to search for more. A subscriber to your channel will be automatically notified about your latest uploads and events. What more can you do?
You can widen your network by subscribing to other channels. Subscribing to channels that you find interesting with a similar theme to yours helps you get acquainted with the community more. You can always casually comment on their videos and get reactions from the other channel subscribers. Plus, it's a great way to make friends and connections.
10. Post Your Videos to Other Video Platforms
If you are truly serious in marketing your video, YouTube is not the only platform that you can use. There are loads of networks and platforms to upload your contents on.
Try to post your videos in Break, Vimeo, and Dailymotion. These sites cater to different types of communities. For example, in Vimeo, your audience there will mostly be cinephiles.
Consider the contents you are going to upload. For example, in Vimeo viewers, they are very diverse but have a very specific film taste. So, in uploading to Vimeo, you would want your video to have a cinematic feel likened to Cannes entry films. This strategy can be tweaked too for the audiences of Break and Dailymotion.
There's a con to these sites in terms of affordability. YouTube may be free, but the other platforms require a monthly membership fee. But hey, if you want to get that extra views, why not give it a chance?
Deciding which platform to use solely depends on your plan and the type of audience that you want to capture. Video Marketing is a fun type of advertising to venture on. It is not easy to find your own niche, but you will get there eventually.