Freelancing really is a dream job, isn't it?
You get to make money doing what you love where and when you want to do it.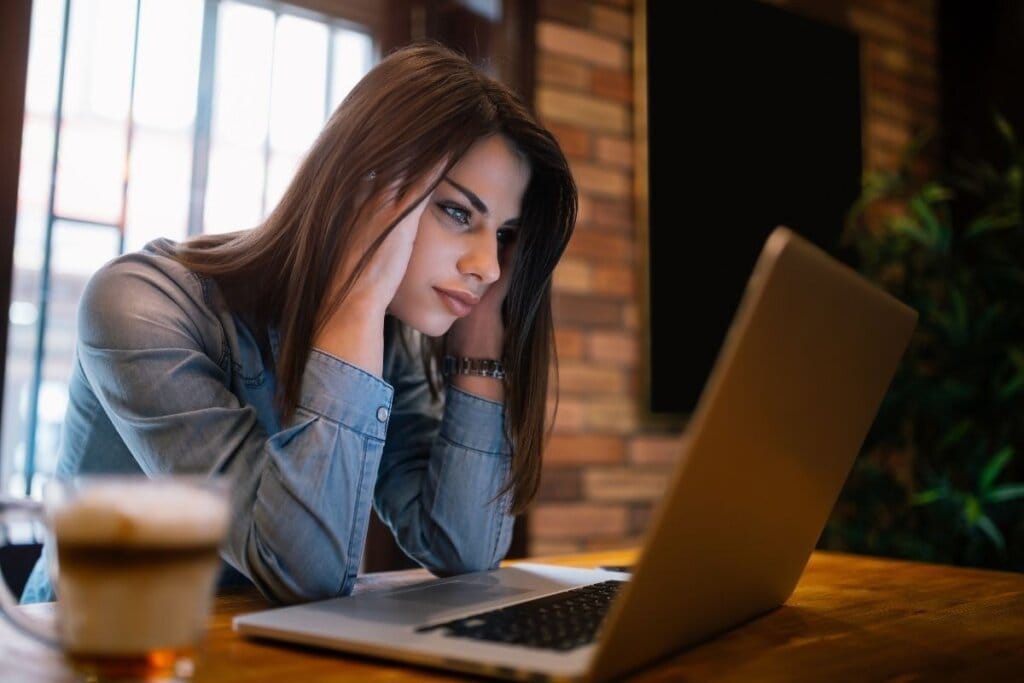 It's an amazing way to make a living but, in order to make a living, you need to get paid.
[F]reelancers are considered "self employed" and are ultimately responsible for facilitating payment between themselves and clients.
Unlike conventional jobs where your income is handled by a payroll department, freelancers are considered "self employed" and are ultimately responsible for facilitating payment between themselves and clients.
While some clients stick to their preferred methods of payments, others may rely on you to figure out how payments will be made.
In the world of e-commerce, there are many choices when it comes to getting paid as a freelancer. The method you choose should depend entirely on what works for you and your business.
To give you an idea of the options available to freelancers, here are some services you can use to get paid:
How to Get Paid as as Freelancer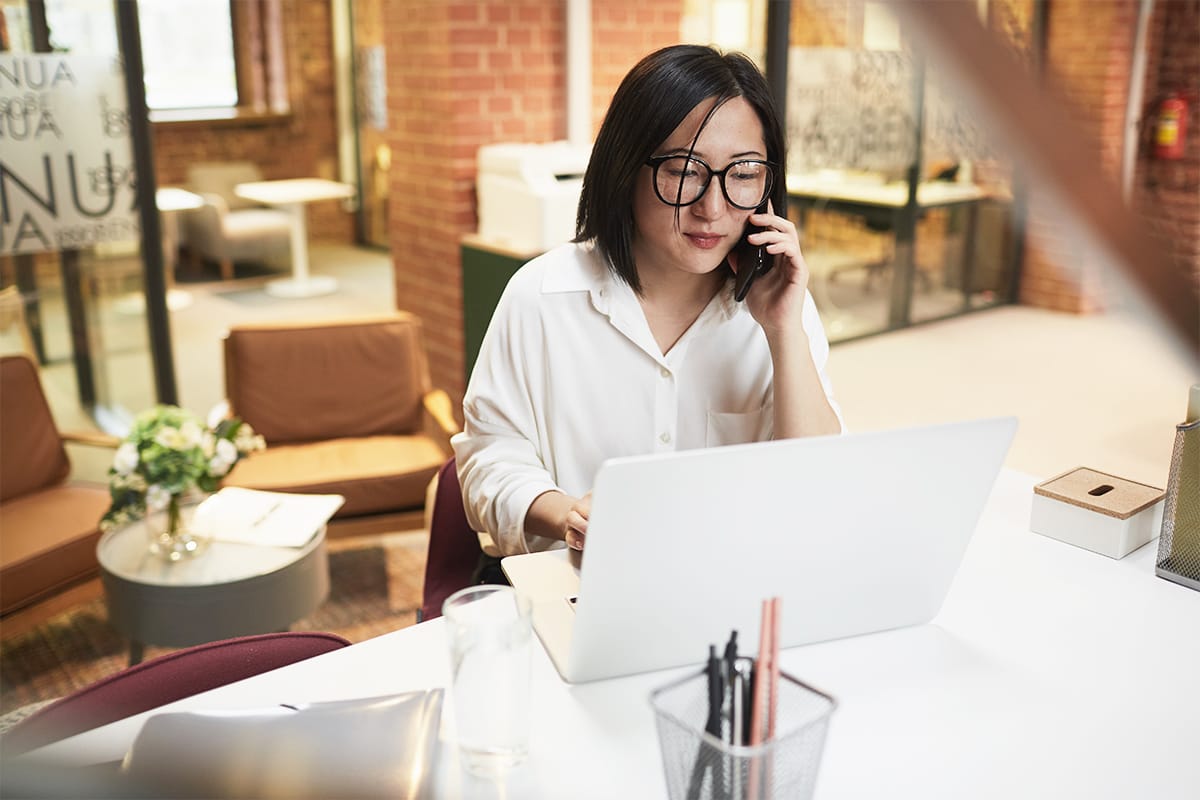 This post will share with your some popular online merchant services as well as other ways you can get paid as a freelancers. I will also cover actually getting paid, because there may be some bad clients that might stiff you!
Online Merchant Services
Not all online merchant services are created equal and each have their own pros and cons.
When it comes to choosing which service is best suited for your freelancing business, consider the following:
Will you be receiving international payments?
What fees will you have to pay?
What type of payments (credit card, debit, etc.) does your client offer?
Does the service offer conflict resolution?
Does the service offer secure payment processing?
Once you have a good grasp of your business needs, you can choose the online merchant service that best suits them:
1. PayPal
PayPal is the most popular online payment processing service that allows you to invoice and accept payments from clients.
There are fees involved when it comes to PayPal depending on the situation. For instance, fees are charged when receiving payment from a purchase, receiving money from a different country and moving money from your account to a debit or credit card.
Many clients use PayPal so it may be worth opening an account to facilitate payments. Plus, you can create and send invoices. This makes it easy to track orders as well as see what clients have paid and which ones owe you money.
2. Square
Services such as Square allow you to accept credit card payments online but also provides a feature called Square Invoices that allows you to invoice your clients as well.
Square provides many of the same services as PayPal at a lower cost. Their free account comes with online payment processing, sales analytics and more.
Unfortunately, Square does not provide multi-currency support. This means that you can only charge your clients in one currency.
3. Payoneer
Payoneer is a popular alternative to PayPal and charges lower fees. You can use this service to receive and make payments online as well as keep track of your transaction history.
This payment service is used by popular sites such as Fiverr and Amazon Merch and provides useful guides for freelancers. They also feature an engaged online community and are quick to resolve issues with their service.
Compared to PayPal, Payoneer's fees are relatively low, easy to understand and apply to withdrawals and currency conversion. Otherwise, receiving and sending money is free.
4. Google Pay
Google Pay allows you to send and receive payments for free from your mobile phone or computer. All clients need to do is enter your email address and phone number in order to send your payment.
There are no fees for debit card and bank transfers – although there is a 2.9% fee to transfer funds to a credit card.
You can integrate Google Pay with other Google services and track analytics for traffic and engagement.
5. ProPay
ProPay is another PayPal alternative that provides quick and seamless money transactions at a flat-rate (as opposed to commission fees).
However, there is a $0.30 fee to transfer funds from ProPay into your bank account.
ProPay is a subscription service but they do offer various pricing tiers to suit your needs. For example, a premium plan will accept all major credit cards whereas a lower-tiered plan does not accept Discover or American Express.
Other Ways to Get Paid Online as a Freelancer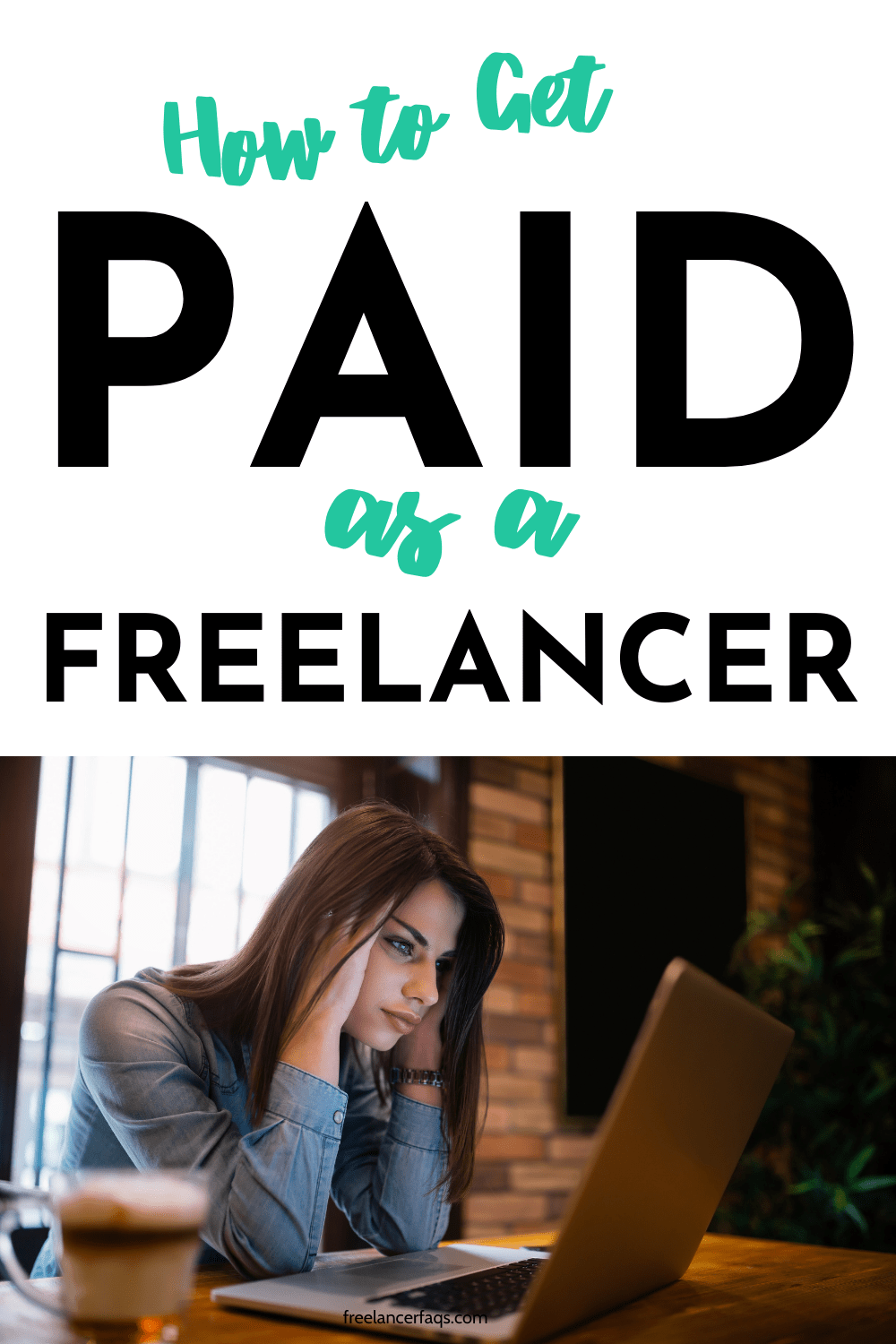 Apart from using online merchant services directly, you can integrate these services either through your own website or via accounting software.
However, if you want to stay away from payment services, you can always consider using email money transfers.
Here are some others ways you can get paid online as a freelancer:
Email Money Transfers
Also known as "electronic funds transfers", email money transfers are quick and cheap and ensure that your payments are placed directly into your bank account.
Depending on your bank, there may be fees and delays when it comes to accepting email money transfers.
These payments can be difficult to track, often requiring you to view your bank statements and determine which incoming amounts are from email money transfers.
If your clients prefer to pay you this way, make sure you set up a good invoicing system to keep track of payments.
Online Checkout System on Your Website
If you have a writer's website, you can easily set up a built-in payment gateway on your site.
This provides your clients with a one-stop-shop when it comes to employing your services and paying for them.
Built-in payment gateways often use online merchant services to process payments. You can opt to build your own to gain more control over your payments, but the ordeal can be complicated and costly.
Plus, it puts more responsibility on your shoulders when it comes to guaranteeing your clients a safe and secure method of payment.
When using online merchant services directly on your website, you are not necessarily saving in fees but you are creating a more user-friendly experience for your clients.
Stripe, PayPal and Authorize.net are just a few of the recommended payment services you can use on your site.
Accounting Programs
Accounting programs offer the benefit of multiple features to keep your invoicing, payments and other aspects of your freelancing business organized.
You can also send payments through accounting programs although most require the use of an online merchant service.
Here are some popular accounting programs for freelancers:
QuickBooks Online. With QuickBooks, you can send out an invoice as well as schedule recurring payments. The program also allows you to accept payments and keep track of them. Their plan costs $16/month plus additional transaction fees.
Xero is an accounting program that allows you to accept indirect payments through services such as PayPal and Stripe. There's no cost to using Xero, except for whatever fees are associated with the payment service you use.
Freshbooks does not have as many features as QuickBooks but it does offer invoice templates as well as a feature that allows you to create structured proposals.
While other accounting software requires fees and subscriptions, Wave is completely free. Wave allows you to accept payments, create invoices and track invoices.
Having your invoices organized is a great way to ensure that you are paid the proper amounts by your clients in a timely manner.
Making Sure You Get Paid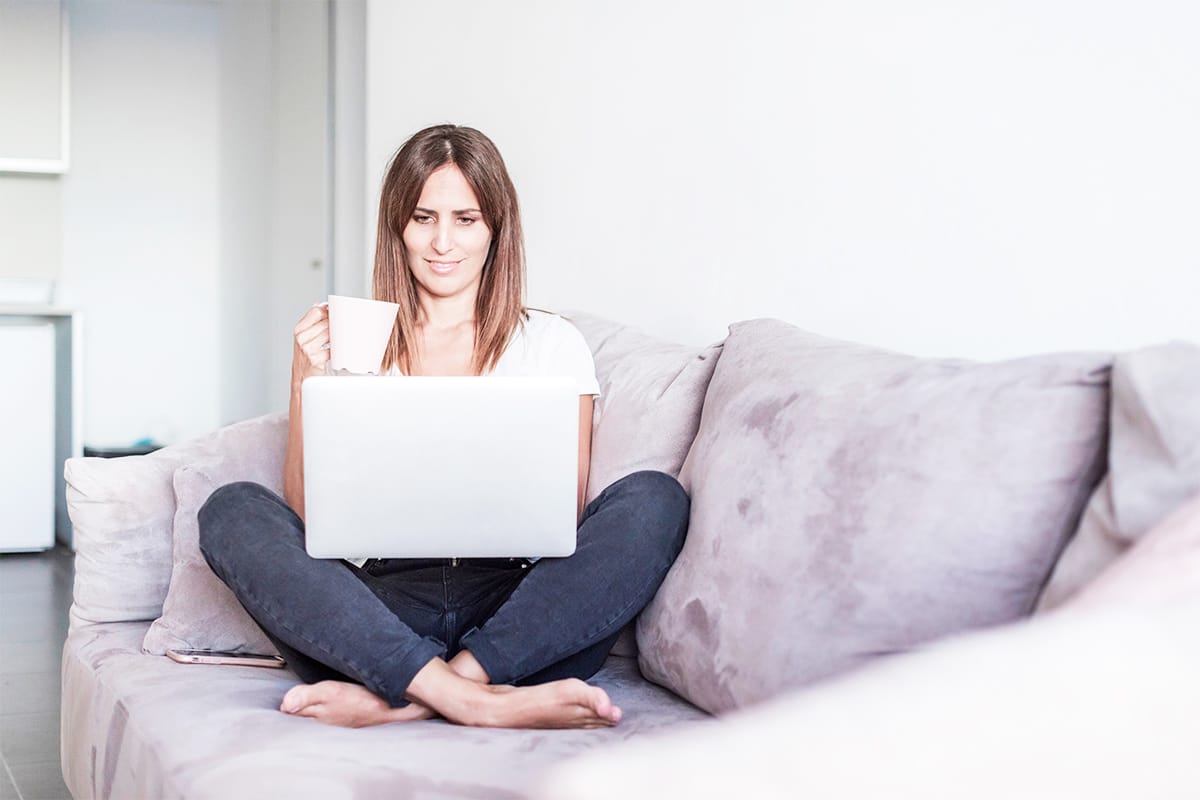 Even though you're using an online payment method, it will do you no good when you run into clients who don't pay.
To avoid this type of situation, here are some tips to make sure you get paid for your freelancing work:
Choose at least two methods of payment. Different clients may prefer different payment methods, so having a couple set up will make paying easier and more difficult to avoid.
Create a contract. Non-payments from clients are typically caused by miscommunication and misunderstanding. With a contract, you can clearly lay out exactly what work you are expected to complete, how much you will be paid and when you will be paid.
Collect payment upfront. This may be a hard swing for those new to freelancing, since you haven't built enough trust and credibility with clients. However, if you're not comfortable collecting full payment up front, you can ask for 30%-50% at the beginning of the project.
Be timely with your invoices. Clients won't pay unless they are invoiced so, to encourage quick payment, try to send out your invoices weekly. This will keep you fresh in the client's mind.
Set a due date on your invoices. Don't send out an invoice the day you expect it to be paid. Give your clients at least 2-3 days notice of payment.
Send out reminders. Clients are human too and prone to mistakes and oversight. If a client doesn't make a payment by the due date, send out a reminder that afternoon or evening.
As a freelancer, you don't have the luxury of a payroll department handling your pay cheque – if your client doesn't pay, you are responsible for chasing down your money.
However, if you're proactive with your invoicing and expectations, you can avoid this situation.
Getting Paid as a Freelancer
So there you go! If you want to get paid as a freelancer, you need to set up a payment processing service that works for you, your business and your client.
Whether you choose an online merchant service, accounting software or the simple and straightforward email money transfer, you want to make the process as easy as possible for your clients.
The easier it is for them, the quicker you'll get paid!
Your turn! How do you get paid as a freelancer? Let us know!