Browse any how-to blog about freelancing, and you'll likely see advice on why you need to have a freelance website and portfolio.
While seeing the same advice over and over again may get old, it has some weight behind it.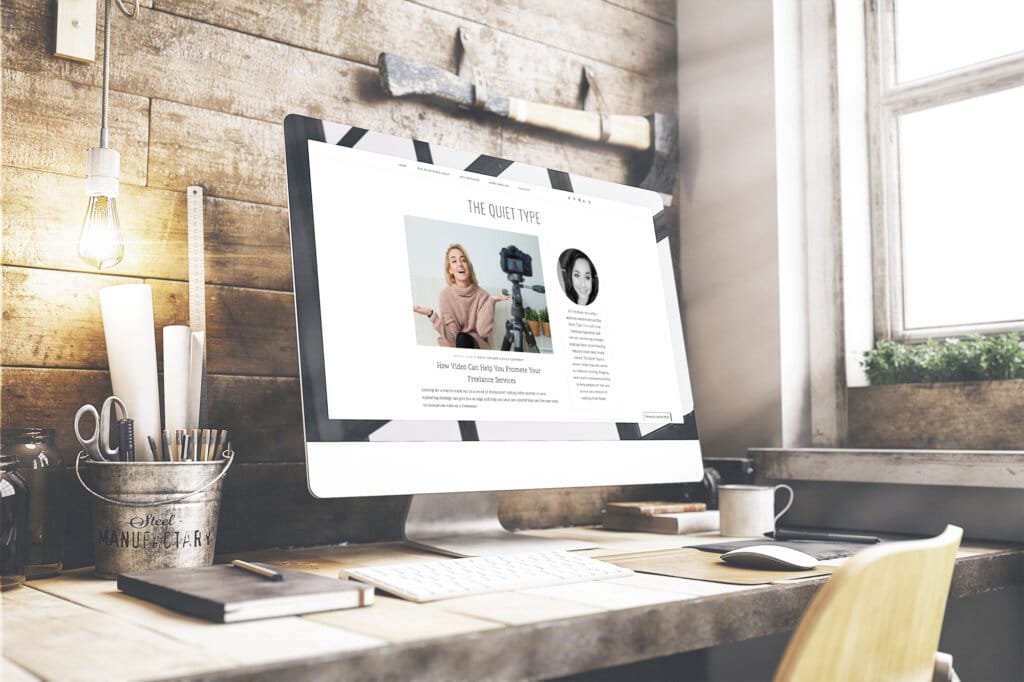 You've created a killer freelance website and portfolio, but the work isn't over yet.
The truth is, you do need those things to help you land clients and grow your business. However, it's just a start.
As much as I'd love to tell you a freelance website is the online equivalent of a "build it and they will come" strategy, that would be a lie.
It takes work to direct traffic (and potential clients!) to your new website. Plus, there are about a million steps in between building your website and sending a client their final invoice.
Even though you've created a killer freelance website and portfolio, the work isn't over yet.
So, what's next?
1. Optimize Your Freelance Website for SEO
Before hitting publish on your freelance website and portfolio, make sure you've implemented SEO tactics. SEO, or search engine optimization, uses strategically placed keywords to help it rank in search results and make it easier for people find your site.
Some examples might be:
Freelance writer in (location)
Graphic designer for hire
Romance ghostwriter
Fill in the SEO information for every page of your website, including the site title and description. Images should be optimized appropriately, as well. Filling in the image's alt tag and adding keywords not only improves the reader experience but also helps your website rank in an image search.
Another great way to boost your website's SEO is to incorporate blog content. Adding a blog to your website creates more traffic channels and opportunities to show up in search results.
Publishing blog posts related to your niche allows you to showcase your expertise, and freelance writers can use it as an extension of their portfolio.
For example, Elise Dopson has a blog that shows her expert knowledge in the SaaS industry.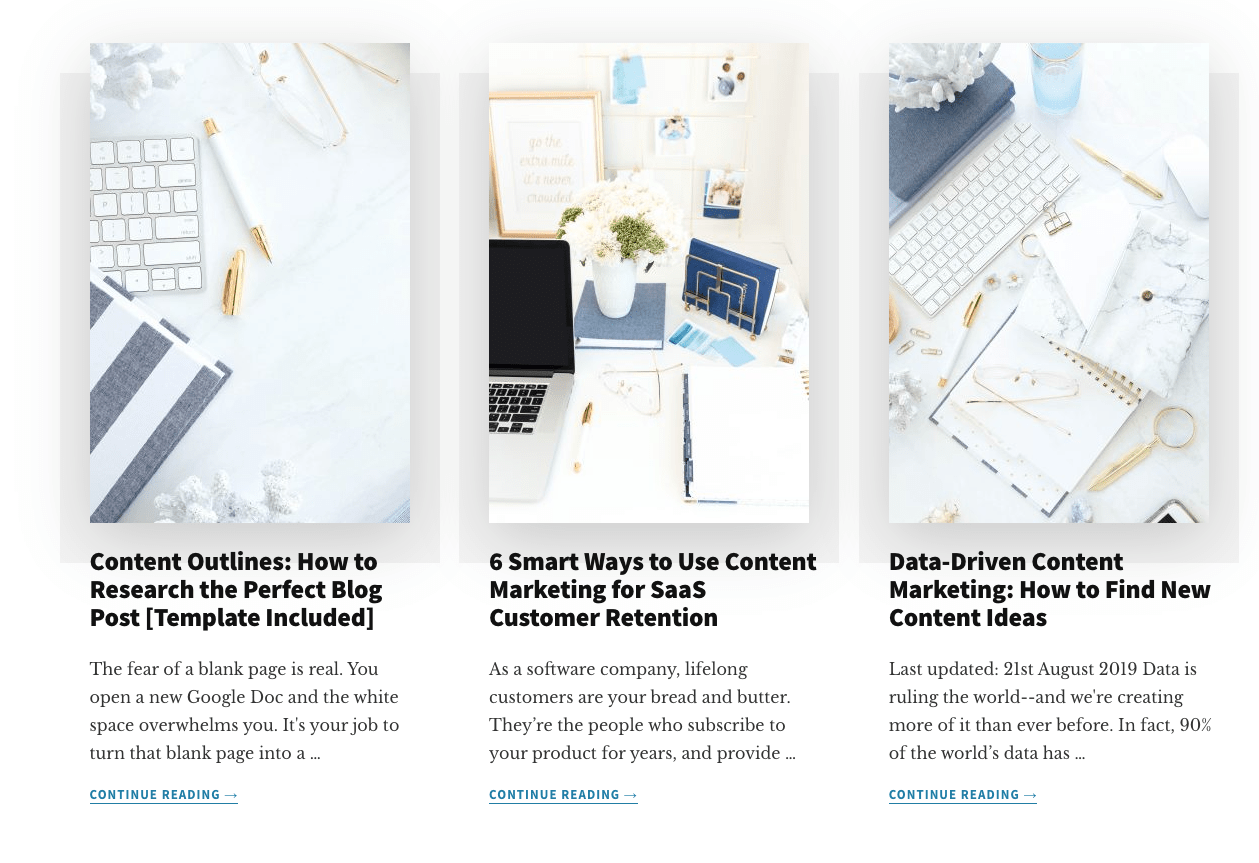 2. Promote, Promote, Promote
You just spent days, weeks, or even months creating a freelance website and optimizing it for search results.
Now, you need to get people to visit it. After all, what's the point of putting all that hard work into creating an awesome website for no one to see it?
Social media is an obvious way to promote your freelance website and portfolio. Whether using organic or paid promotions, social media lets you connect with your target client and demonstrate your knowledge.
Just be sure to follow the 80/20 rule!
Promote your own content, such as blog posts, portfolio pieces, and client testimonials 20% of the time. Then fill in the gaps with content like useful tips and best practices, industry news and updates, and behind the scenes peeks of you at work.
Other tactics to promote your freelance services include:
Spreading the word. Tell friends and family about your freelance business. Hand out business cards for them to share with anyone who could benefit from your services.
Attending virtual and in-person networking events. Networking connects you with likeminded people and creates opportunities for direct referrals. Though most networking groups require a paid membership, many let visitors attend one or two events for free to see if it's the right fit.
Signing up for a Google My Business account. Google My Business is one of the most underutilized free marketing tools. Claiming your business makes it more likely to show up in Google's search results. It also boosts your credibility with potential clients. Once you've set up a free business listing, ask your clients to write a review, which creates social proof.
Optimizing your LinkedIn profile. LinkedIn can be a freelancer's best friend when it comes to attracting clients. Use keywords related to your industry/niche in your profile, link to your website, and create a banner image that catches people's attention and tells them what you do.
3. Set Up Business Processes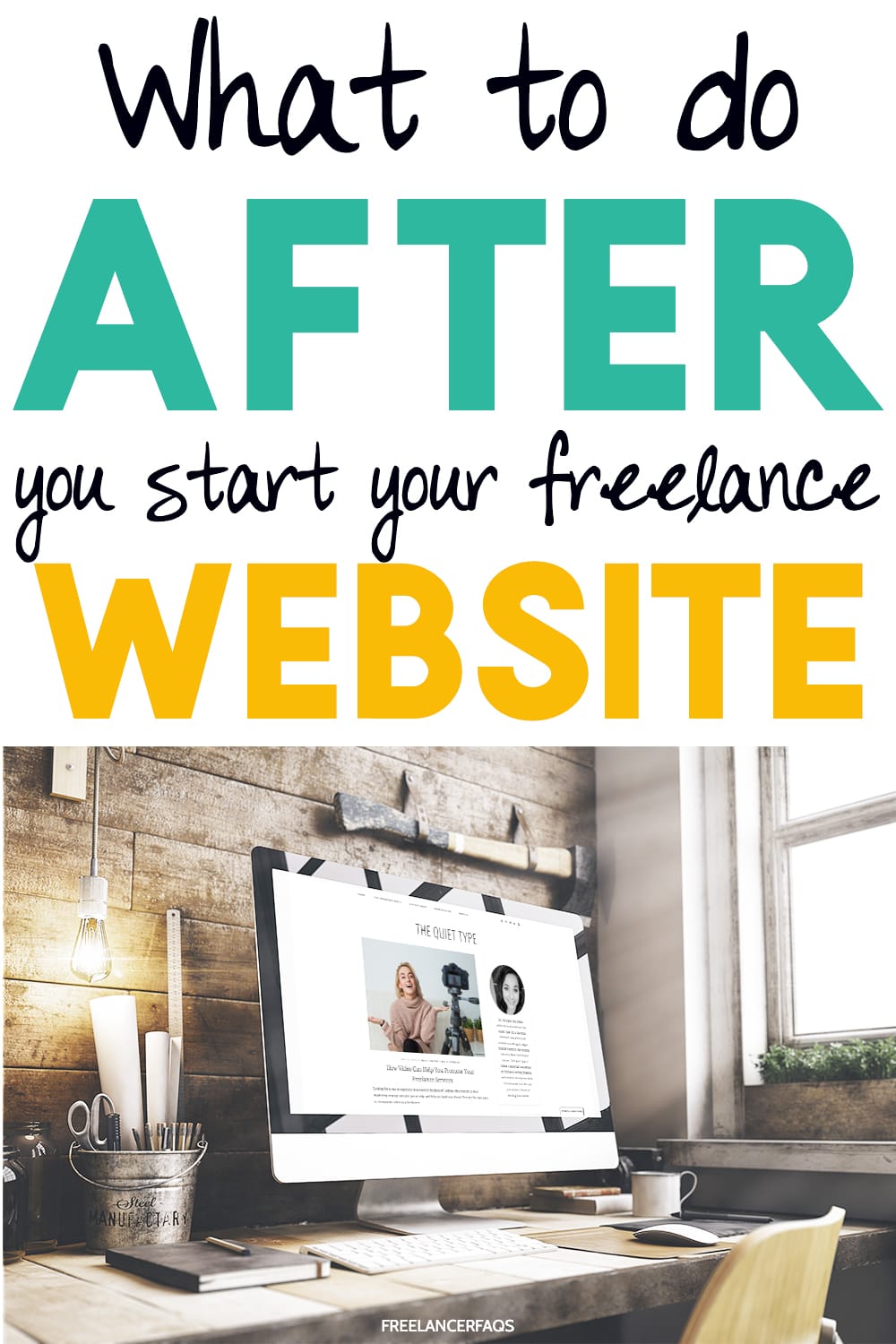 Ask any freelancer what surprised them most about starting their own business, and the majority will tell you how much time they spend on behind the scenes tasks. From onboarding clients to sending invoices and various other administrative tasks, there's a lot that goes into running a business.
With so much time spent on the backend tasks, it can be hard to focus on the money-making aspects of your business. Setting up processes to streamline these tasks, and in some cases automate them, can help.
Once your freelance website and portfolio are up and running, take a moment to identify the processes you need to have in place for your business to run smoothly.
Some common systems freelancers set up include:
Booking appointments
Client onboarding and offboarding
Email templates
Proposals and contracts
Invoicing
Bookkeeping and taxes
Marketing and social media
It's likely these processes will become more defined as you begin working with clients and gain experience. Be prepared to make changes as you figure out what systems work best for you.
4. Create a Contract
One of the most essential things a freelancer should have in place from the get-go is a contract. More importantly, a contract should always be sent to the client before any work begins — not during, not after.
If you skip any steps while setting up your freelance business, don't let it be this one.
A contract ensures both parties are on the same page regarding things like the scope, deliverables, and cost of the work.
It also protects you and your business from any misunderstandings or disagreements with clients.
Working without a contract can tank your business and everything you've worked so hard to achieve. Not only are you vulnerable to scope creep, but you also have no legal grounds if the client doesn't pay.
A contract written by a lawyer specifically for your business is always your best bet.
However, working one-on-one with a lawyer may not fit your budget in the early stages of your business.
A less expensive option is to purchase a contract template created by a lawyer. The Contract Shop and Sam Vander Wielen both sell professional legal templates tailored to different industries.
If you go the DIY route, consider having a lawyer look it over.
They'll be able to give you guidance on wording and what terms should or should not be included. This will likely be less expensive than having a lawyer create a contract from scratch. Some states even offer free legal consultations through organizations like LegalCORPS.
5. Get to Pitching
With all the hype about a freelance website and portfolio, you'd think clients would begin beating down your door immediately after setting it up. If only it were that easy!
The truth is, you're going to have to actively go out and find your clients — especially in the beginning.
In addition to marketing your services, this often means sending cold emails or pitches via job boards like ProBlogger or even LinkedIn.
While the idea of sending a cold email pitch may make you cringe, it's a very effective method to bring in new clients. The best way to get comfortable with pitching is to do it often.
It's also crucial to remember that pitching is a numbers game. Not every pitch will be accepted, and some prospects may not even reply.
Don't let the rejections weigh you down though. You can learn a lot from a rejected pitch and taking note of what did or did not work can help you refine your strategy.
Keep testing various formats, subject lines, and copy until you find what receives the most positive responses.
Oh, and don't just send one pitch and call it a day! It takes an average of five emails to close a sale, so remember to always follow up.
Freelancing is a Marathon, Not a Sprint
Beginning a freelance career is exciting, and it's understandable that you want your business to take off immediately. That being said, it takes time and plenty of hard work to grow your business.
Don't get discouraged if things aren't happening as quickly as you thought they would. Keep testing new strategies to promote your business, whether pitching clients or creating high-quality blog content.
Do you have a freelance website? Share it in the comments!