You work your butt off for your paychecks. Unfortunately for freelancers, we have to arrange every single paycheck. No convenient and regular direct deposit transactions for us.
Nope. We have to create every invoice for every project. Luckily, there are a lot of services that make the invoice process easier. Not so lucky for us, there are a lot of online merchant services to choose from, and finding the right one for your business can be frustrating.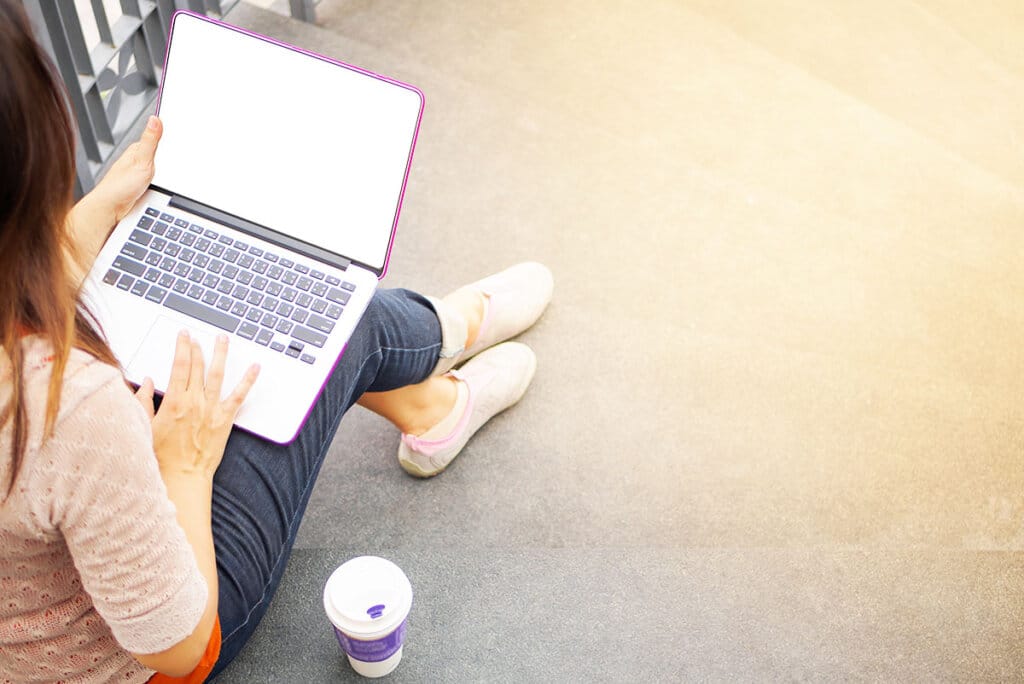 The sad truth is that I can't give you a clear-cut answer to this question. Which online merchant service is right for me? That's like asking what color looks best on you. It all depends.
Depends on what?
Where you're from. The best service for a US-based freelance writer may not be anywhere close to what a UK writer would choose.
Who your clients are and where they're from. Are they able to use the service you've chosen? For instance, some services don't work so well with international clients.
What your business goals are. Most online merchant services take a cut of the transaction, which means you're losing some of your paycheck just to get paid. How much are you willing to give up for a safe transaction?
And, of course, there are a million other things to consider.
So while I can't say, "This service is undoubtedly the best," I can outline some of the services worth using. These services are ones I've tried out myself or ones recommended to me by other freelancers. The good news is that most of them are free or offer a free trial, so you don't have to risk much but time to test them out and see which one is right for you.
I use PayPal because all my clients use PayPal. It's easy to set up your account, and it's simple to create invoices. Plus, you can use the money to purchase goods almost anywhere online, you can sign up for a PayPal debit card and use it in physical stores, or you can deposit the money into your bank.
The biggest drawback is that they charge a percentage of every transaction, which means you can end up losing quite a bit of money in fees. Fees start at $0.30 plus 2.9 percent of the transaction. That figure is even higher for international clients. However, PayPal is a safe and quick way you get your money.
Pros:
It's safe and easy to use.
Most clients (including international) also use PayPal.
You can access your money in several convenient ways.
It's free to use for your clients.
There aren't any monthly charges.
Cons:
The fees can really add up.
The support isn't great.
Stripe demands the same hefty fees as PayPal: $0.30 plus 2.9 percent of the transaction. Stripe allows you to accept payments via credit and debit card. If you use accounting software like Freshbooks, you'll be able to accept payments through either PayPal or Stripe. Like with PayPal, you can accept international currencies and transfer the money to your bank with Stripe.
Pros:
It's a safe way to get paid online.
It's convenient for clients who want to pay via credit card.
It's easy to access your money.
There are no monthly fees.
Cons:
The percentage fees can add up quickly.
Freshbooks is an accounting program that costs as little as $10 per month for up to 5 clients. Compared to how much you can save in PayPal fees, this small monthly price can pay off big time. That's because through Freshbooks, you get charged a flat fee of $0.50 per transaction when using PayPal. Unfortunately, this only works when invoicing US clients, but it can be a big plus to US writers who have a lot of US-based clients.
Your clients can also choose to pay through Stripe, but the same $0.30 + 2.9 percent fees apply. If you want, however, you can choose to turn Stripe off and just go with the money-saving PayPal option.
I tested out the free trial a while back. I didn't stick with it since most of my clients are international, but I really liked the system. The invoicing was easy to use, and setup was simple. I think this is a winner for US writers who want to save on PayPal fees coming from US clients.
Pros:
Easy to use.
Can integrate with Paypal and Stripe.
Option to pay just $0.50 per PayPal transaction.
Easy to track your income.
It's built with freelance writers in mind.
Cons:
Paid subscription required.
It can prove overwhelming at times.
Harvest is a lot like Freshbooks, and it even features the $0.50 PayPal transaction fee. Again, this option is only available to US users. As a freelancer, you can start with the free plan and manage up to four clients, or you can upgrade to $12 per month and manage unlimited clients, so you might find that you get more bang for your buck with Harvest. Harvest also features a nifty time tracking tool.
Pros:
Easy to use.
Can manage unlimited clients for a low monthly fee.
Pay just $0.50 per PayPal transaction.
Great support.
Choose from numerous payment methods.
Monthly fees are reasonable.
Cons:
Doesn't have customizable templates.
Pay Panther is a service I just heard about thanks to Lauren Tharp's article on The Write Life. I haven't personally tried it out, but it looks like a great option for freelancers. The cool thing about it is that it's much more than an invoicing system. It also lets you manage your contacts, track your time on specific tasks, and do so much more. With it, you can accept payments via PayPal, Stripe, or your own merchant service. After your free trial, you can manage up to 500 clients with unlimited invoices for $15 per month.
Pros:
Dashboard is easy to navigate.
Lot of options on how to charge clients.
You can sync with your Google account.
$0.50 PayPal fee is available for US users.
Features reminders, time tracking tools, and more.
Cons:
It can be timely to set up a new client and project for your invoices.
Wave is a free invoicing system that can help you manage everything from one place. With it, you can create invoices, track your money flow by connecting to PayPal or your bank account, and even pay up to 9 employees via direct deposit. Accept payments from clients via credit card (powered by Stripe). The program is built for freelancers and small businesses and is a good choice if you're looking to create easy reports to track where your money is coming from and going. Unfortunately, it lacks some of the features you'll find in paid subscriptions.
Pros:
It's free.
Accounting is all in one place.
Built for freelancers.
Unlimited customers and invoices.
Customizable templates.
iPhone-ready.
Cons:
There's still the 2.9% + $0.30 fee when accepting payments.
While you can import your PayPal transactions, it appears as if your client's can't choose to pay via PayPal.
There's no time-tracking function.
TransferWise is an option recommended to me by Sophie Lizard, who said it's good for international clients as you can get better currency conversion rates than at PayPal. They even have a nifty calculator on their home page that shows you how the currency converts. Their pricing model gets a bit tricky, but it's a flat fee for small amounts of money. Anything over their "threshold" is charged a small percentage (from 0.5-2%). The money goes straight into your bank account, but the service doesn't appear to feature invoicing functions.
Pros:
Free to join.
Small fees.
Can accept payment from international clients.
Clients can pay via credit card.
Get paid into your bank account.
Cons:
It's just about payments; no invoicing, time tracking, etc.
It's built more for transferring money than receiving it; you'd have to convince your clients to use it.
I tested out Bill.com for a while but decided it wasn't worth my time since it didn't have the discounted PayPal fee. However, I still think it's great for the right people. It's not exactly built for freelancers, but it does allow you to accept payments via PayPal (with the option to add a service fee to cover the PayPal fees), credit card, and even bank deposit. Bank transactions are only $0.49! You can sign up for a free account, but your clients would also have to have an account in order to accept payments from them. For $19/month, you can accept payments from non-Bill.com users.
Pros:
Lots of payment options to choose from.
Invoices are easy to set up.
They can mail your invoices for you.
You can also use the software to pay your bills.
Cons:
Not built for freelancers.
Doesn't have the $0.50 PayPal option.
Is pretty expensive compared to competitors.
Quaderno offers easy billing with Stripe. Plans start at $24 per month, and with that, you can send PDF invoices, create a custom billing area for clients to view, and keep track of both your income and expenses. The cool thing about Quaderno is that it's built for freelancers, so it's easy to use and navigate if you're just a one-man team. Additionally, it works great for writers in pretty much any country. Unfortunately, it's built for invoicing with Stripe, which is great if you want to maximize Stripe's functions, but you don't get other options like PayPal with it.
Pros:
Create beautiful PDF invoices.
Track your money flow.
Charge clients via credit card.
Cons:
The monthly fee is quite high compared to other programs.
It's all about integrating with Stripe, so there aren't other payment options.
Zoho is a mobile-ready platform that offers everything from website-building services to invoicing and bookkeeping software. On the invoicing side of things, you can keep track of payments and invoice clients online through services like PayPal. Zoho offers the $0.50 flat fee to US-based users. Like Freshbooks, they offer a snail mail service for sending invoices. For freelancers who are super organized, Zoho makes managing every little thing about your business easy. Start with a free plan for up to five clients, upgrade to $15 per month for up to 500, or get unlimited clients for $30 per month.
Pros:
Monthly fees are generous.
Can invoice via mobile.
Comes with time-tracking and expense-tracking features.
Allows Google Apps integration.
Comes with flat $0.50 PayPal fee per transaction.
Cons:
Features can be limited unless you purchase their other services.
Time management, time tracking, and invoicing are all rolled into one with Paymo's system. It's a great program for managing teams, but it works well for freelancers, too. Turn your time sheets into invoices, and even set up reoccurring invoices. Invoicing is just $9.95 per month for unlimited invoices, estimates, and expenses. However, the types of payments they accept are not clear. On one area of their website, they say they accept PayPal, but on another, they say they don't.
Pros:
Great monthly price.
Easily convert invoices from estimates and time sheets.
Cons:
Payment options aren't clear.
The free option only lets you send one invoice per month.
Have you ever used one of these services? What did you think? Are you currently using a service not listed here? Let us know in the comments below.