Deciding on working from home with a side job?
The benefit to working a side job is that you can make extra money while doing something you enjoy!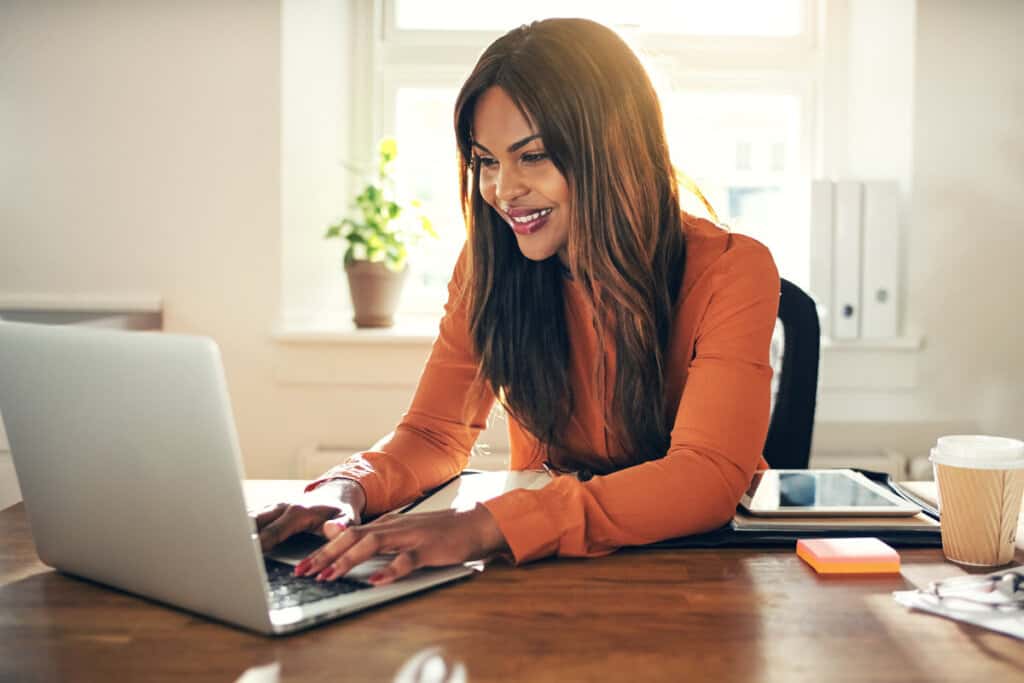 The cherry on top is that you can eventually grow your side job into a full-time business.
This is the hustle idea or the gig economy.
So what is a side job, anyway? Basically, a side job is anything you do apart from your regular job to earn extra cash.
If you're considering starting a side job, you are at liberty to pursue any passion you want.
And when it comes to different types of side jobs, the possibilities are endless! If you're considering starting a side job, you are at liberty to pursue any passion you want.
However, if you're not sure where to start, I'm going to go over some amazing side jobs you can start this year to earn some good money.
The income sources I've included with each side job are either based on salary reports from ZipRecruiter or anecdotal data.
Keep in mind that how much you make from a side job depends on how much time you have available and how much you hustle.
The incomes I've listed are at the low-end of the potential earnings but remember that you can always grow a side job into a lucrative business!
Before we start looking at side jobs to make money this year, let's talk about how you can make time for one.
Making Time for a Side Job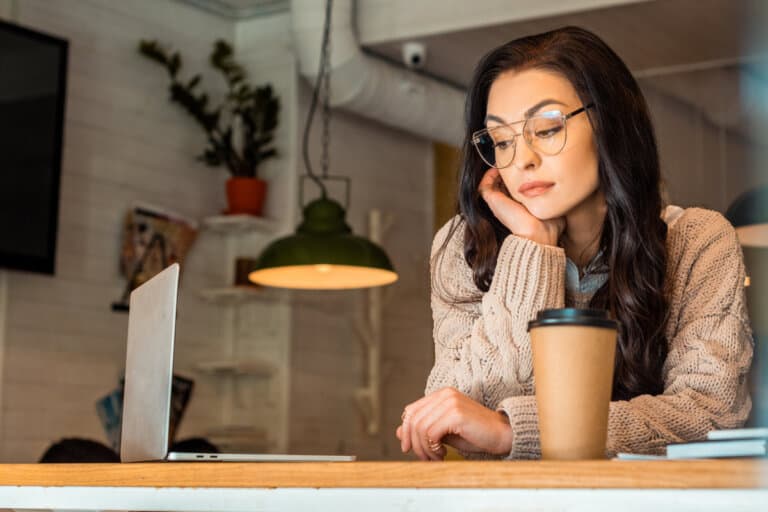 I can go on and on about side jobs that make money but the truth is that you need some time and energy in order to start a successful side job.
The last thing you want is to start a side job that leaves you feeling drained and burnt out.
So here are some tips that will help you make time for odd jobs:
Get Organized: You can better prioritize your time and energy when you get organized as well as set aside a dedicated time to work on your side job.
Free Up Your Time: While you don't want to give up your favorite hobbies or activities that make you feel happy and relaxed, you're going to have to find some time to work on your side job. Think about the "time-wasters" in your life (social media, Netflix, etc.) and use that time to be productive.
Get Up Early or Stay Up Late: Just don't do both! Choose one or the other to grab some extra hours in your day but don't wear yourself too thin.
Rest: Again, don't cut your sleep hours but also know when to take a break and recharge. Take an evening off or sleep in when you need to.
Most importantly, choose a side job that you enjoy!
According to labor statistics, last year 59 million Americans preferred freelancing over their full-time work!
Freelancing is the fastest growing industry right now.
You likely don't want to get off work and feel like you're going to another "job."
When you follow your passion, you don't even feel like you're working!
19 Side Jobs to Make Money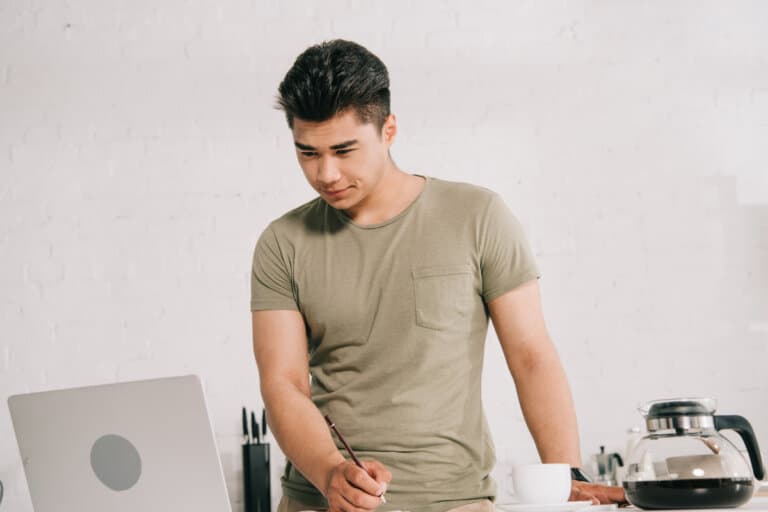 1. Ride Sharing
Average Income: $14,000
Companies such as Uber and Lyft offer comparably less expensive services than taxis. This is called "ridesharing" and rideshare drivers can set their own hours meaning that you can work a full-time job and rideshare on the side.
The average pay can be less than advertised and how much you make depends on how hard you hustle. The above-average income is based on driving for Uber.
2. Delivery Driver
Average Income: $13,000
This year it seems that food delivery apps are all the rage, including fast food delivery as well as grocery delivery. People are looking for convenient ways to eat!
Because food delivery is a growing market, this could be one of the best side jobs to get this year. There's a demand for it, it pays well, and it offers you an opportunity to create your own schedule.
If you're interested in becoming a delivery driver, check out these companies:
UberEats
Skip the Dishes
DoorDash
Instacart
Shipt
3. Photographer
Average Income: $14,000
Are you handy with a camera? If so, you can make some money on the side by being a photographer!
Photography are perfect home jobs and also a part time job too!
You can book private sessions for individuals and families, do photography at weddings, or even sell your pictures to stock image sites.
Local restaurants and businesses may need a photographer to take pictures for websites, menus, brochures, etc.
Just book your clients according to your schedule and make some money with this side job!
4. Babysitter
Average Income: $13,000
What an easy second job, eh?
You can start a side job as a babysitter in the evenings or hire yourself out as a nanny that works regularly. You can even start an in-home daycare service!
This is an amazing option if you have your own kids. Not only do you save on your own childcare costs but you can make money as well.
5. Pet Sitter
Average Income: $12,000
It's one thing when you have a cat and can leave them with fresh water, food, and a clean litter box for a couple of days. It's another if you have a dog that needs constant care.
This is why petsitting and doggie daycares are becoming super popular right now! Responsible pet owners are seeking the right care for their furry friends when they're at work or away on vacation.
You can offer to care for animals in your home or do check-ins at your clients' homes. As an added side job, you can also offer dog walking!
6. Freelancing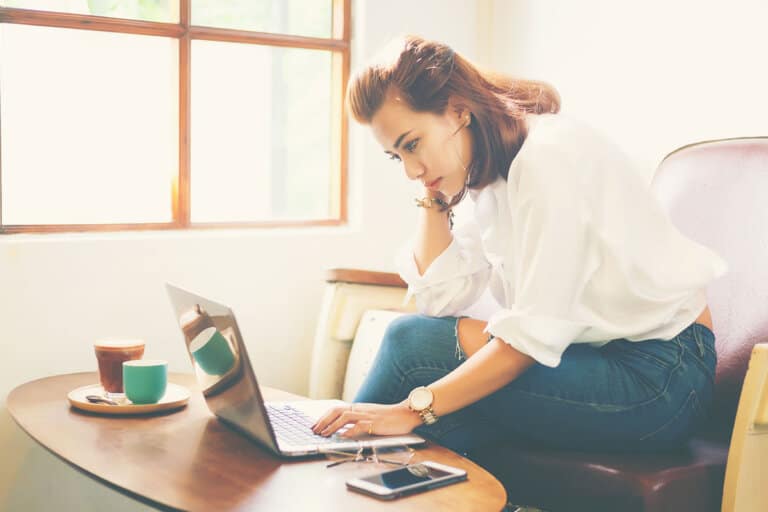 Average Income: $12,000
You're reading a freelancing blog, so it makes sense that I would mention freelancing! It's the best side job in my opinion!
As long as you have a marketable skill, you can work as a freelancer and make some good money.
The average income I've listed here is the low-end for freelancing. Personally, I make a full-time income through freelance and I know many other freelancers who do as well.
Freelancing is not just limited to writing (which is what I do). You can be a freelancing sound designer, graphic design, film editor, photographer, affiliate marketing, and web developer – and these are just a few examples!
Freelance work is mostly done online, making it a flexible side job that you can easily fit into your life. Sites like Freelancer and Fiverr are great places to get started.
Having your own website is helpful too. You can showcase your skills and build a portfolio to attract more clients.
For more help, check out this post of 20 ways to find a freelance job.
7. Party Planner
Average Income: $18,000
Have you ever planned a wedding? A retirement party? A kid's birthday?
Party planning is a lot of work and many people will pay someone to take care of all the details so that they can enjoy the special occasion!
If you're really good at this gig, start taking pictures of the parties you plan and put together a portfolio. Then you can offer your services to others and make some extra income.
8. Landscaper
Average Income: $17,000
If you enjoy being outdoors and have a knack for gardening, you can start a side job as a landscaper. Take on as many clients as you want and charge for services such as mowing, raking, gardening, and general lawn maintenance.
You can continue your services into the wintertime by offering snow removal as well.
Before investing in a landscaping business, start by using the tools you have (lawnmower, rake, etc.) and then upgrade your tools as your business grows.
9. Tutor
Average Income: $15,000
For job seekers if you are knowledgeable in a specific subject or a variety of subjects, it's easy to start a side job as a tutor.
Tutoring services are used by students of all ages and, as long as you are at least one level above your pupils, you can offer your expertise to help them excel in school.
Tutoring can be done in your home, in your students' home, or online through video chatting services such as Skype or Zoom.
10. Sell Digital Products
Average Income: $10,000
The average income for selling digital products such as planners, printables, and art is based on anecdotal data. This can become your full-time job in a way.
How much you make depends on how hard you hustle and how well your products sell.
But selling digital products is a great way to make passive income. This means that you only take the time to create the product then you can sell it multiple times.
Sites such as Etsy are a great place to get started. It's a go-to online marketplace for all things crafty and handmade but many sellers have found success selling digital products.
11. Sell Physical Products or Things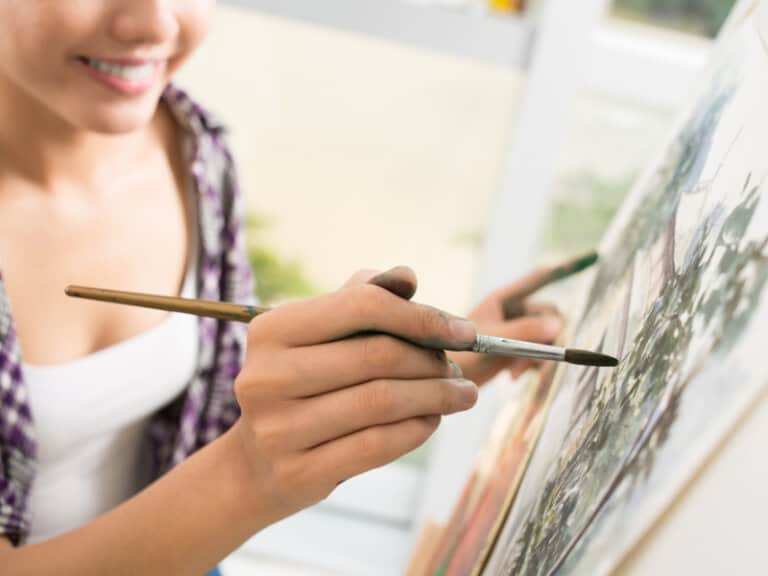 Average Income: $17,000
The average income for selling physical products is based on eBay sellers but you can easily sell your products in real life as well through places such as Facebook Marketplace.
Think upcycled furniture, crocheted/knitting items, painting you made, custom tumblers, you name it! If you can make it, you can sell it.
When you have a full-time job, this can be a great side hustle because you can work away at your creations in your spare time.
12. Virtual Assistant
Average Income: $14,000
The term "virtual assistant" kind of encompasses all kinds of jobs you can do online for small businesses. Basically, you're the customer service representative assisting individuals and businesses online with tasks such as responding to emails, scheduling meetings, data entry, and bookkeeping.
You can offer more specific virtual assistant services such as social media management (Facebook, Twitter, Pinterest, etc.), blog management, web design, etc.
What you do will depend on niching down your work and deciding what kind of clients you would like to take on for this freelance gig. Many businesses employ multiple virtual assistants experienced in different areas, so you don't have to worry about offering it all!
13. Makeup Artist
Average Income: $11,000
When I say makeup artist, I don't mean someone who does fancy Hollywood effects. When people want to get beautified for a wedding, a prom, or even family photos, they seek the expertise of a makeup artist.
So if you know how to do makeup properly, you can offer your services as a freelance makeup artist.
Have clients come to you or go to their homes, booking them in according to your schedule.
14. Hairdresser
Average Income: $16,000
If you have hairdressing qualifications but work another full-time job, you can offer to cut and style people's hair on the side!
While you don't technically need qualifications to work as a hairdresser, keep in mind that people love their hair and are putting a lot of trust in you to do a good job.
Set yourself up in an area of your home or put together a traveling hairdresser kit and visit your clients' homes. This is especially great for seniors and those with mobility challenges!
15. Nail Technician
Average Income: $15,000
What a cool gig!
Whether you've studied to be a nail technician or are really, really good at doing nails, you can start a side job doing nails for clients.
Just like hairdressing and many of the side jobs on this list, you can work from your home or travel around to your clients.
To get started, take pictures of your own nails or nails you have started for friends and start a Facebook page and a portfolio.
16. Teach English Online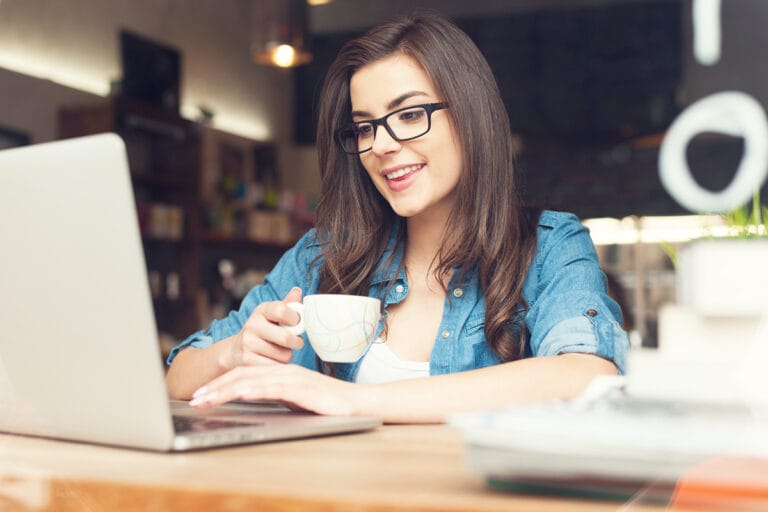 Average Income: $12,000
Websites such as VIPKid hires English-speaking individuals to teach young Chinese students learn, well, English. They offer flexible hours so you can work when you want.
The only thing with these services is they often expect you to commit to a certain block of time each day. So if you choose to teach between 8 am-9 am, you need to ensure you can teach at that time.
While many side jobs don't require previous experience, sites that hire English teachers usually look for those with experience with children.
So if you have your own children, have worked in a daycare, tutor, or babysit, you're a shoo-in!
And, if you're a student, this can really help you pay off your student loan and look good on your resume.
17. Sell Courses
Average Income: $10,000
Online courses are becoming more and more popular as people are actively seeking ways to learn new skills or gain new knowledge. Online courses aren't limited to accredited education – you can create an online course about anything!
Just like selling digital products, this is an amazing passive income stream. You only need to set up the course and earn money as students enroll.
You don't have to be an expert in something to share your knowledge. Think of something you're really good at and figure out a way to teach others how to achieve your skill level.
18. Personal Shopper
Average Income: $15,000
Being a personal shopper is somewhat akin to being a delivery driver except that you work for yourself and you do the actual shopping for your customers.
This could be a grocery order or a run to a department store. It's a little different from regular grocery delivery as well because you can build a relationship with your client and tailor their order to their preferences.
For example, you'll get to know what substitutions are acceptable if the store doesn't have what they need.
19. Clean Houses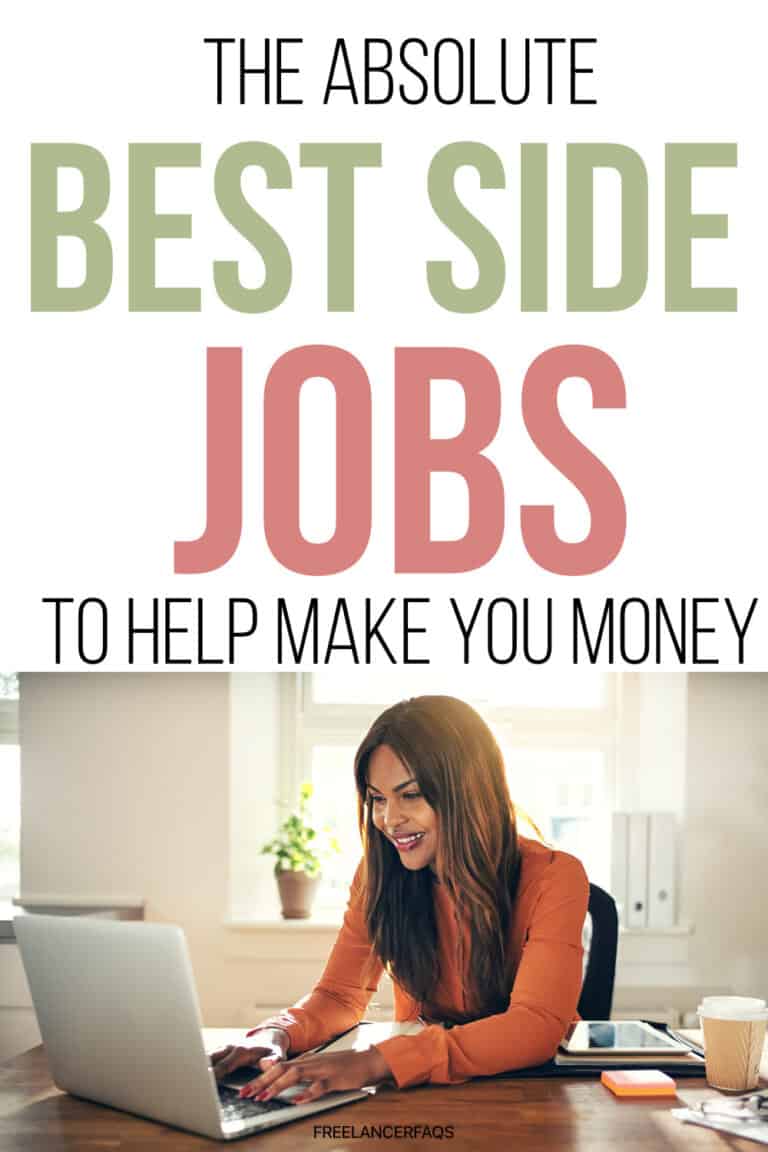 Average Income: $17,000
Cleaning houses part-time is a great side job to earn some extra money. It's a nice quiet job and, depending on the level of cleaning you offer, can be done in an hour or two.
Also considering offering your services to local businesses.
You can start small with a client or two and decide if you want to grow a business from there!
20. Sell Crafts
Average Income: $39,000
Do you love creating things at home? If you're a stay at home mom or student you can really get creative and make crafts as a side gig.
Craft making can be profitable for you but you do need to invest in start up materials such as:
Adhesives
Metal brackets
Rulers/pens/pencils/paints
Textiles/cloth
Mason Jars
Different sized jars or plastic cups
Depending on what you want to make: jewelry, candles, stuffies, pictures, scarves or mittens, you may buy more of one item and not need all on the list.
Once you make a few crafts you can sell them online in Facebook marketplaces, at your local second hand event and set up a website to market your crafts!
21. Grocery Shopping
Average Hourly Income: $27-$37/hour
Do you use Instacart for your groceries? It can get to be expensive. Why not seek out someone like a student or stay at home mom who can run errands for you like grocery shopping?
This is a perfect weekend gig you can start and help people in your community like the elderly who might not be able to make it to the grocery store.
Side Jobs to Make Money
There you go! If you're looking to start a side job to make money (even in real estate), I'm sure this list has an idea or two to get you started!
If you already have a side job, I'd love to hear about it!
Let me know how it's going in the comments below.