Careers have changed.
Many people are turning to freelance work as a way to make ends meet and create a side income in uncertain times.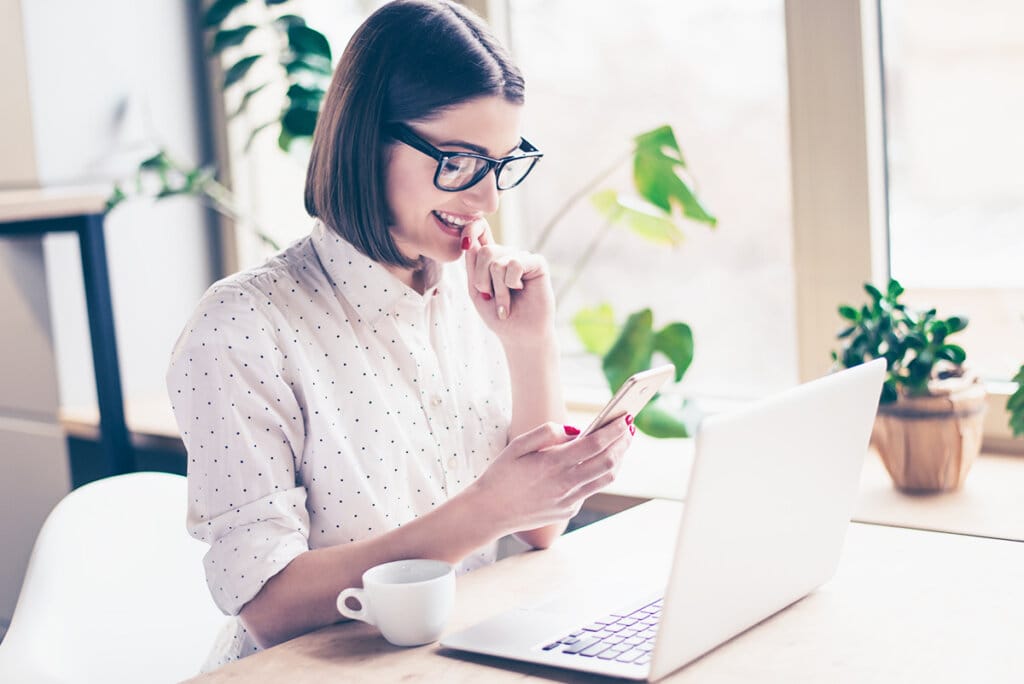 If you have been freelancing for a while and are looking to change careers or your freelancing can lead you to different and or better job opportunities, then you might be wondering how to put together a freelance resume.
If you have been freelancing in a specific field and are now looking for a job in that field you should absolutely list that work on your resume.
While you can quickly bulk up a resume with all the things you have done, this isn't the best option.
You want to ensure you are making your freelance resume one page and that you are putting the most important information on there as possible.
So let's take a look on how to effectively add work to your new freelance resume.
Should You Add Freelance Work To Your Resume?
The short answer in most cases is yes. If you have been freelancing in a specific field and are now looking for a job in that field you should absolutely list that work on your resume.
Adding in your this type of work to your freelance resume can help to close employment gaps and show the potential employer that you are a motivated self-starter.
The Benefits Of Adding Work To Your Freelance Resume
While many outsiders might mix up the terms self-employed and freelancing, they are distinctly different.
While being self-employed means working for yourself, being a freelancer means that you work for other people but on a contract basis instead of being a traditional employee of that company.
While you might have to point these out on your freelance resume, there are a few key factors that you should include about your work as a freelancer.
Freelance Resume Additions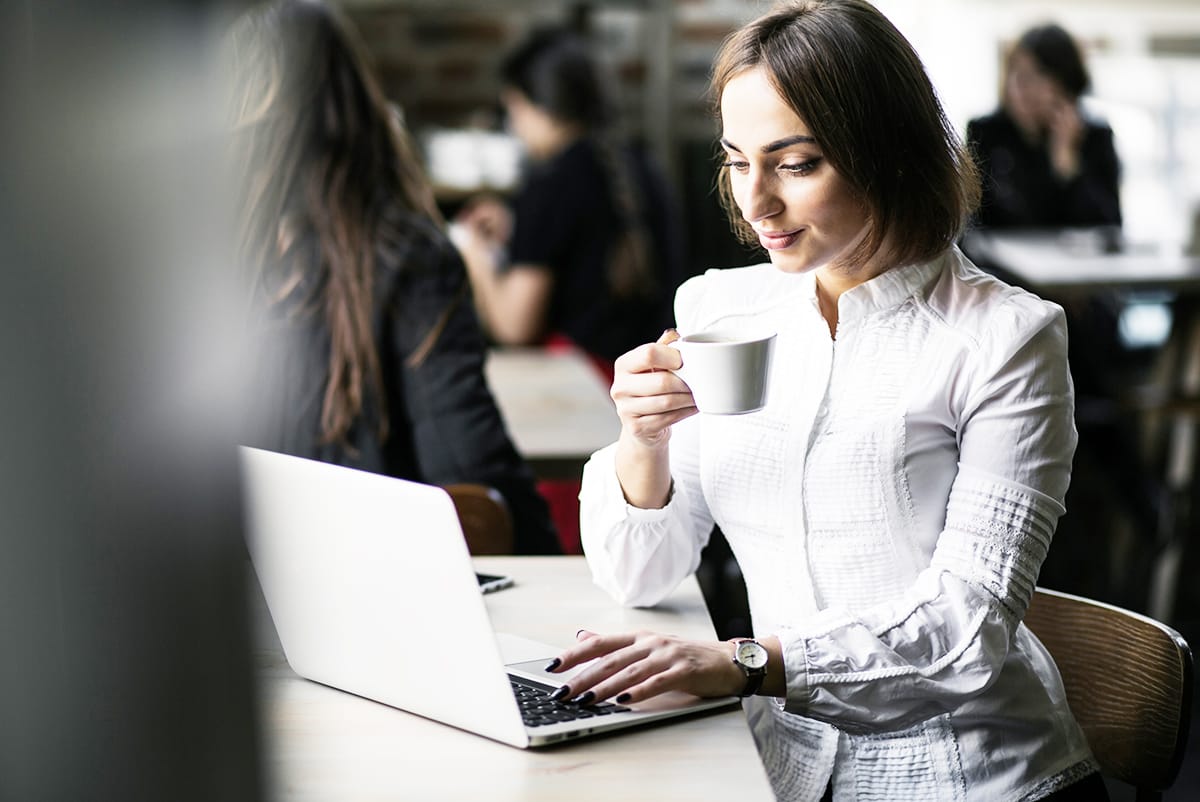 Show Time management
As a freelancer, you need to have some great time management skills, so be sure to showcase this to your potential employer.
From working with multiple clients to managing all of your daily activities without consistently dropping the ball, freelancers are great at time management.
Add Personal and Professional Development
Freelancers are always learning new skills and seeking out professional development opportunities.
Freelancers are passionate about their skill development and are eager life-long learners. You can include something like this in your summary section or add in an, "education," section that includes additional courses that you have taken to advance your skills.
Include Creativity
Freelancers are great at coming up with new ideas and innovative ways to do things. They are constantly finding new work opportunities and ways to develop their freelance work. Showcase your creative skills on your freelance resume in a unique way that will stand out to a hiring manager.
Don't Forget to Add Interpersonal skills
Freelancers have strong interpersonal skills that they are able to use to build and maintain relationships with clients, partners, and vendors. Freelancers often have good negotiation skills and are able to easily navigate a conversation with an assistant as easily as a CEO.
How To List Freelance Work On Your Resume
When listing freelance work on your resume, there are several things to remember.
Position Listing
Make sure to list your freelance positions just like you would any other job on your freelance resume.
Be sure to thoroughly describe the work you did as a freelancer and include any achievements, accomplishments, and stats. For example, if you worked as a social media manager, you can include that you helped your clients increase their social engagement by an average of X%.
Title
Avoid using titles like "freelance," or "self-employed," and instead use a more functional job title.
This is especially helpful if you are applying for positions through a more formal HR office and they are using software to initially sort through their applicants. Going back to the social media example, use terms like "social media manager/coordinator."
Clients and References
This is where you really get to insert your bragging rights. Adding what clients that you have worked with can provide you with some clout when applying for certain positions, especially if you have worked with some bigger names.
And of course, don't forget to include your references on your freelance resume. Adding past clients as references to your resume helps to solidify the work you have done.
Tailor Your Freelance Resume
This is a commonly overlooked aspect of submitting any type of freelance resume.
Your freelance resume, just as with your cover letter, should be specifically tailored to the position you are applying for.
This can be as simple as including certain keywords from the job listing into your resume or adding or leaving out certain freelance positions all together. For example, if you are applying for a social media manager position and you have some freelance writing work, you can either leave it off or include writing that you did that was social media related.
How To Put Freelance Work On Your Resume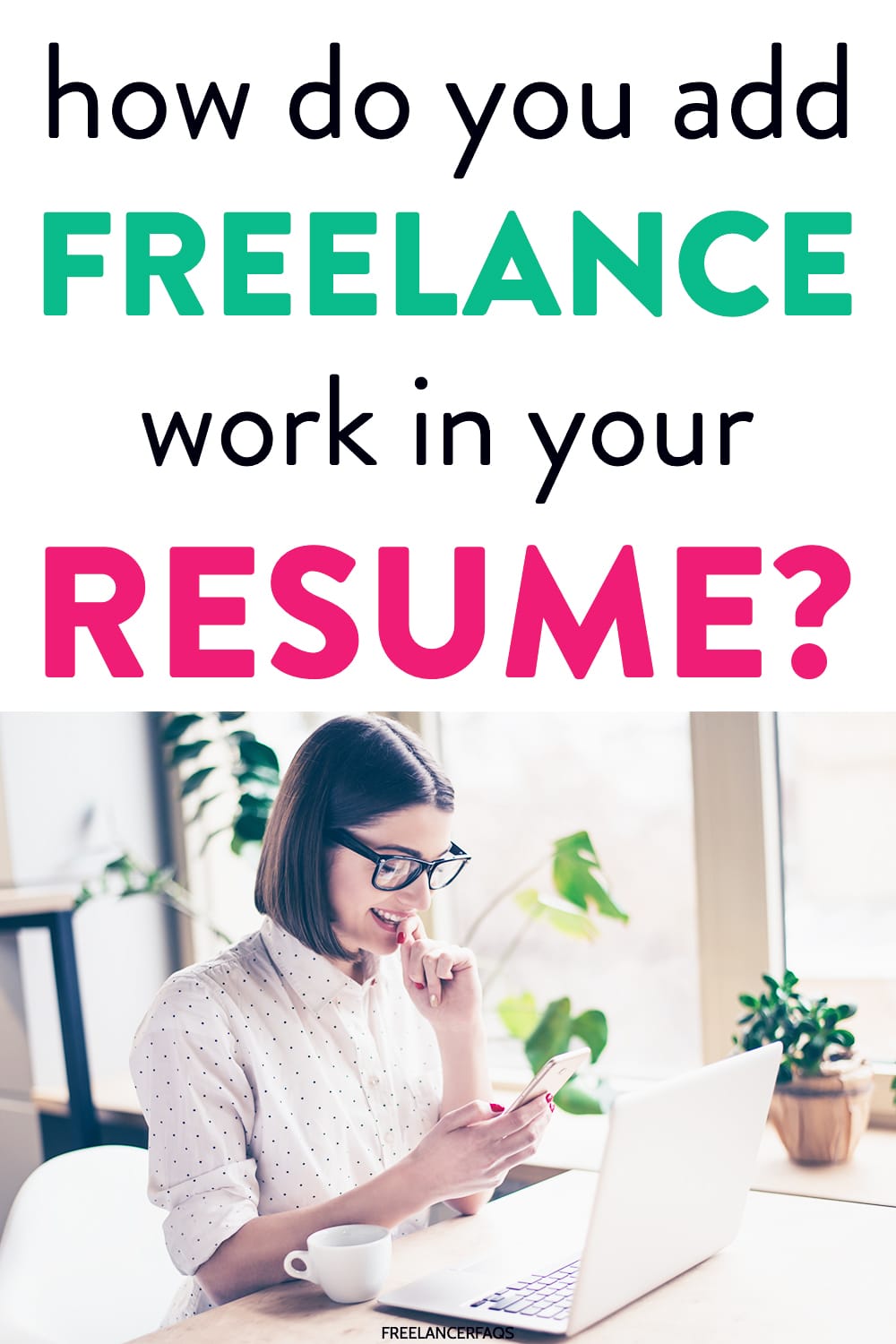 Depending on how much you have freelanced, you might feel like you need to make your resume 10 pages long.
If you are smart about it, you can fit all your freelancing, achievements, skills, and accomplishments all in one neat freelance resume (without using a size 8 font).
First of all, only make sure that you are including freelancing that is relevant to the position that you are applying for.
You want to directly relate the freelancing that you have done with how you will be beneficial to the potential employer.
One of the things that you can do to really highlight your freelancing achievements is with a freelance resume summary or objective.
With a resume summary or objective you want to specifically highlight your abilities and accomplishments right off the bat.
This is where you can sneak in some of those brags, like clients and impressive stats.
When you are listing your freelance projects, again, be sure to be specific and include items that are really going to stand out to the employer.
Also be sure to list the relevant skills on your freelance resume.
Go through the job ad and pick out the skills they have listed within the job posting.
Look through the different skills that you have done as a freelancer and match those up.
You can then list these skills in a bulleted format or use stars to highlight your proficiency.
This is where you have certain relevant skills listed and have stars for how experienced you are in each of those skills. Like a five star ratings system.
For example, if you are highly experienced in email marketing then add that to your skills section with five stars.
This is a quick and easy way for potential employers to reference your skills and abilities.
Should I Include A Cover Letter With A Freelance Resume?
Unless the position specifically indicates to NOT include a cover letter, then you absolutely should include a cover letter with your resume.
Creating a stellar cover letter is a great way to stand out from the crowd and showcase why you are the ideal candidate.
There are a few key things that you should include in your cover letter.
Use the hiring manager's name if you are able to find it.
Address that you are aware of the job responsibilities and you are aware of the needs of the position.
Explain to the hiring manager why you are the perfect candidate for the position and what you can bring to the company.
Point out something that you have done that could provide a direct benefit to the company. Also be sure to highlight something about the company that will make the hiring manager realize that you have done your research.
For example, big contracts that they have landed or something about their founder.
What NOT To List On Your Freelance Resume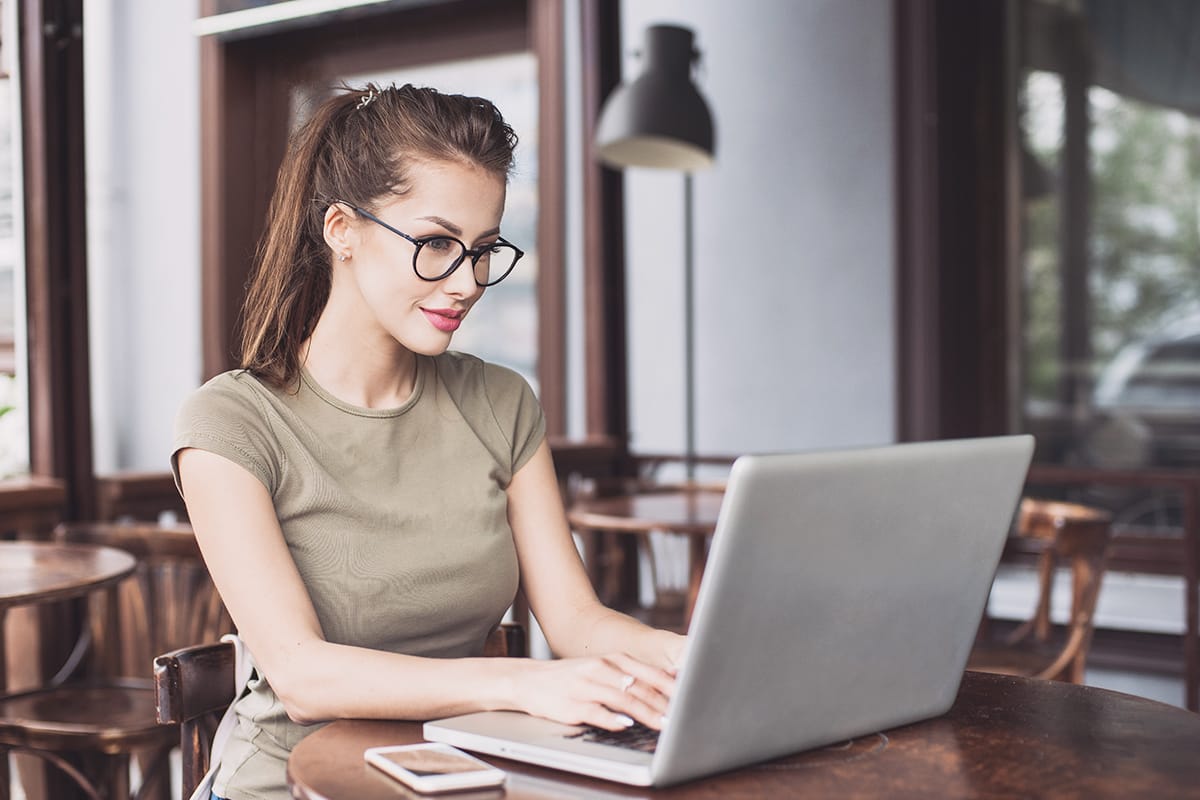 While there are a lot of things that you can include on your freelance resume, there are things that you should not include.
Most notably, anything that is irrelevant.
Your freelance resume is precious real estate, you have to be very selective as to what you put on there.
Here is an example of relevant vs irrelevant things to list on your freelance resume.
You are applying for a job as a writer for a pet care site. You also have experience volunteering at a humane society, that would be relevant information that you could tie into the position you are applying for.
Now if you were applying for a position as a front end developer at an up and coming SaaS company, you will most likely want to leave off that you were a volunteer at a humane society.
While this might show that you have a big heart and love animals, it isn't relevant to the position you are applying for.
This isn't just limited to volunteer work, this also includes your freelance projects, other positions that you might have held, or any work you did while self-employed.
You want to provide the hiring manager with only the most relevant and impactful information. They see a lot of resumes, you need to make yours stand out.
How To List Freelance Gigs On Your Freelance Resume
Freelance work isn't always position based, sometimes it is gigs based.
You should also list the relevant gigs on your freelance resume.
While you don't want to end up with a 10-page resume, you should include your relevant projects to impress your potential future employer.
For more help, check out my post on how to write a resume for your freelance services!
Over to you – ready to create your freelance resume to land some amazing work from home freelance jobs?