Whether you've been dabbling in freelance photography for some time or you are just getting started, you know that you want to become a sought after freelance photographer.
People choose freelance photography for many reasons.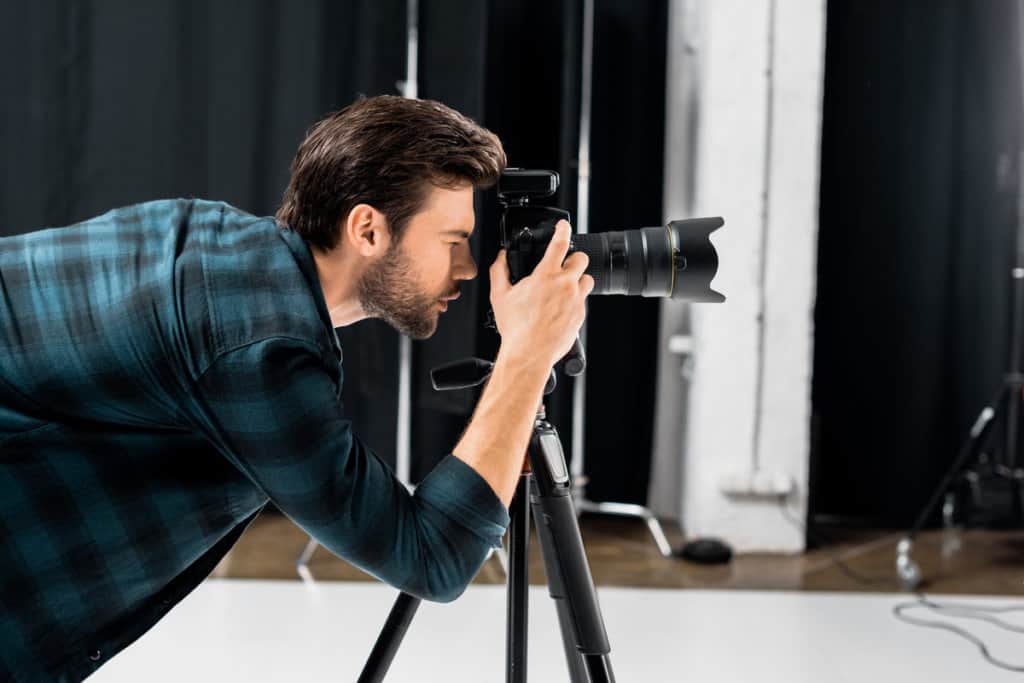 Freelance photography is a bit different from other forms of freelance work.
Some like to capture those special moments in life, like children's births and weddings, while others love to capture the elegance and beauty of nature, or the perfect meal.
No matter your niche, as long as you put some of these principles into practice, (and you actually know a thing or two about photography) you can be well on your way to becoming a sought after freelance photographer.
How to Get Started as a Freelance Photographer
Oftentimes, freelance photographers start out on a part-time basis while working a full time job rather than pursuing photography in the "traditional" route.
The goal of starting out part-time is to build up your portfolio and clientele until you have enough business to go at it full time.
Freelance photography is a bit different from other forms of freelance work.
While they are all skills that individuals can learn, photography is an art form.
It takes dedication, passion, and skill to be able to capture those special moments or subjects and portray them in a way that tells a story and evokes emotion in people.
Photography also requires a lot of often very expensive equipment.
While you can technically start with just a cell phone and a laptop, you might not want to start off shooting people that way.
Nature and food won't care what kind of equipment or technical experience you have.
While you don't need to spend a fortune to get started, you do need a working knowledge of photography techniques and some decent equipment to start working with.
So what are the basics you need to get started and how can you become a successful freelance photographer without having 10+ years of experience and a fancy degree under your belt?
Well, guess you'll just have to keep reading to find out.
1. Buy Your Equipment
If you haven't already, it's time to purchase some equipment.
The basics you are going to need are a camera (if you aren't planning on using your phone), a flash, and a lens or two.
When you are just starting out you don't need to drop two grand on a single lens.
You can find professional photography starter kits for less than $500 (or look for used equipment from other professional photographers).
Depending on the subject you are shooting, but always a worthwhile investment, are accessories like light diffusers and reflectors, and different types of lighting.
However, the lens you use for a shot can make all the difference, especially if you are working with macro or action shots. So do your research before you start spending your hard earned cash.
2. Educate Yourself!
You can buy the best and most expensive photography equipment available, but if you don't know how to use it to its full capacity, it's just another pricey paperweight.
Save yourself some heartache and learn from those that have already built successful careers on the tips and tricks of the industry.
There are a lot of nuances in photography and a lot to learn, so make sure that you are giving yourself the advantage of knowing your stuff!
Look at photographers in your niche that you really admire, do they teach any classes on photoshop, lightroom, lenses, shooting techniques, ect.?
If so, take those classes, learn from them and other professionals in the field.
Check out online learning platforms like Udemy, Skillshare, or Masterclass if you are just getting started or are wanting to expand on your skills.
3. Set Up Your Website and Socials
The best way to share your work is through sharing it online on your website and your social media platforms. Photography is a visual art form, share your visual work whenever and wherever possible.
Even if you are terrible at web design and aren't even sure where to get started, you can create simple to use websites on platforms like Squarepsace, Wix, and WordPress.
Of course, don't forget to post on Instagram, Facebook, and TikTok to draw people into your work.
One of the great things about having a website is that you can also use it to connect with clients, share your completed work or commissions, schedule photo sessions, and manage orders for clients.
Don't have the time or the talent to develop a website from scratch?
Then simply plug and play one of these 50+ photography WordPress website templates.
4. Build Your Portfolio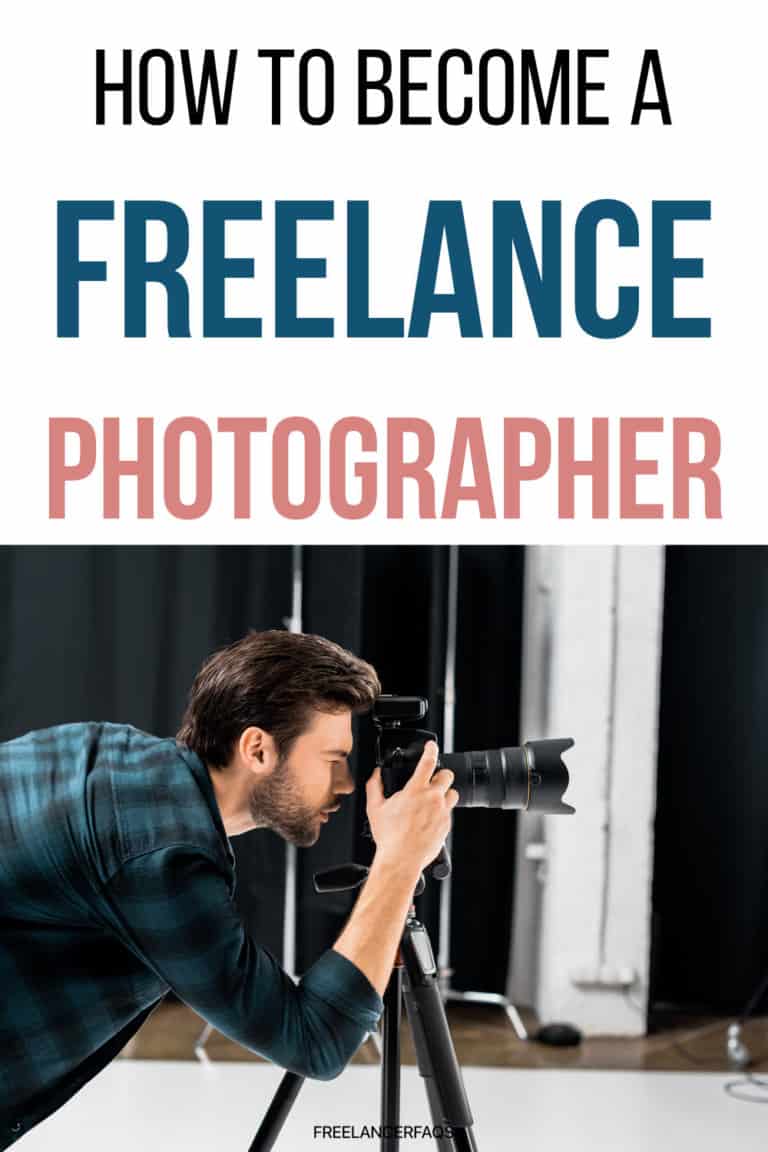 If you haven't been doing so already, start to build up your freelance photography portfolio.
Every freelancer of any kind should have a portfolio, no matter what type of work they do. You especially need a portfolio with freelance photography.
How are people supposed to see what you can do if they can't actually see it?
As you move along in your freelance photography career, you will start to develop a style that is unique to you.
People will see your style through your portfolio and will want to hire you based on that.
If you are brand new and you don't know where to start, just take pictures of anything and everything.
You will find what speaks to you and find your niche.
Take pictures of your pets, of nature around you, of people at the market (with their permission of course), of your friend's baby, of festivals, of cars, of architecture, of food, anything and everything.
The real key to becoming a sought after freelance photographer is to develop a style that people want, but also a style that you love to work with.
Not a huge fan of little kids, then family portraits probably aren't the best idea.
5. Find Your Clients
You can't be a sought after freelance photographer if you don't have any clients.
If you haven't developed a niche yet, then reach out to friends and family and let them know you are getting into photography and are looking to build your portfolio.
Try out a few different types of niches and see which one you enjoy shooting the most. Ask people to take pictures of their pets, their homes, their kids, them, or stick to things you don't have to talk to also.
If you are working with people, offer free sessions for a testimonial or referral.
If you are working with other subjects, offer your services to people who might become your clients.
Let's look at food photography for example.
Is there a new restaurant opening in your town?
Offer to take photos of their food for their menu, for their social media, or for display in the restaurant.
You can offer free or discounted services in exchange for referrals and testimonials here too.
And of course, make sure to share your work! Share it on social media, your website, share behind the scenes as well!
People love to watch behind the scenes stuff.
Talk about your equipment, what you are working on, the latest course you took, it's all a way to bring in potential clients.
As you start to build up your clientele and your portfolio, make sure that you are also staying in contact with those connections through email or a newsletter.
This is a great way to get repeat clients to come back to you again and again.
6. Make Connections
I already discussed connecting with your clients, but what happens when someone really likes your work and wants to connect with you?
Is there an easy way for potential clients to connect with you? You want to be sure whether it's a calendar where people can sign up for a free consult or just shoot you a text to connect, make it stupid simple.
The easier it is for a potential client to connect with you, the more likely they are to make that connection and hire you.
7. Overdeliver
Why do you keep going back to certain people for services?
Your hair stylist, your dog groomer, whatever the case? My guess is that you go back because you like what they do.
So, provide those same services to your clients.
Overdeliver and create rave reviews so that your clients keep coming back and they tell all of their friends, family, and colleagues about you.
8. Never Stop Learning
If you want to be amazing at your craft, then never stop learning, never stop improving, and never stop trying something new.
Learn more about editing, attend a workshop by other renowned photographers (even if they aren't your style, there's always something to learn), enter contests, take online couses, you get the hint.
There are actually two advantages to this.
Not only are you learning new skills you can apply to your work, you are also building your network with other professionals in the field.
9. Be Confident
Even heard the term, "fake it till you make it."
Even if you aren't super confident in your work, be confident. The confidence you have during a shoot, talking to clients, working on editing, and delivering your work can go a long way even if you are still in the learning and growing stages of your journey.
People want to work with those that are confident in what they do, even if they don't have all the training and experience as the other professionals.
Communication is another key component here.
Being able to effectively communicate with your clients can mean the difference between a bad review on
Yelp that can deter many potential clients and clients leaving you rave reviews and telling everyone how great you are.
I hope this post was helpful!