So you know that you want to be a freelancer, but you're still not 100% sure what that all entails.
While you know that freelancers are "self-employed," the technical aspects of what they all do are a little fuzzy.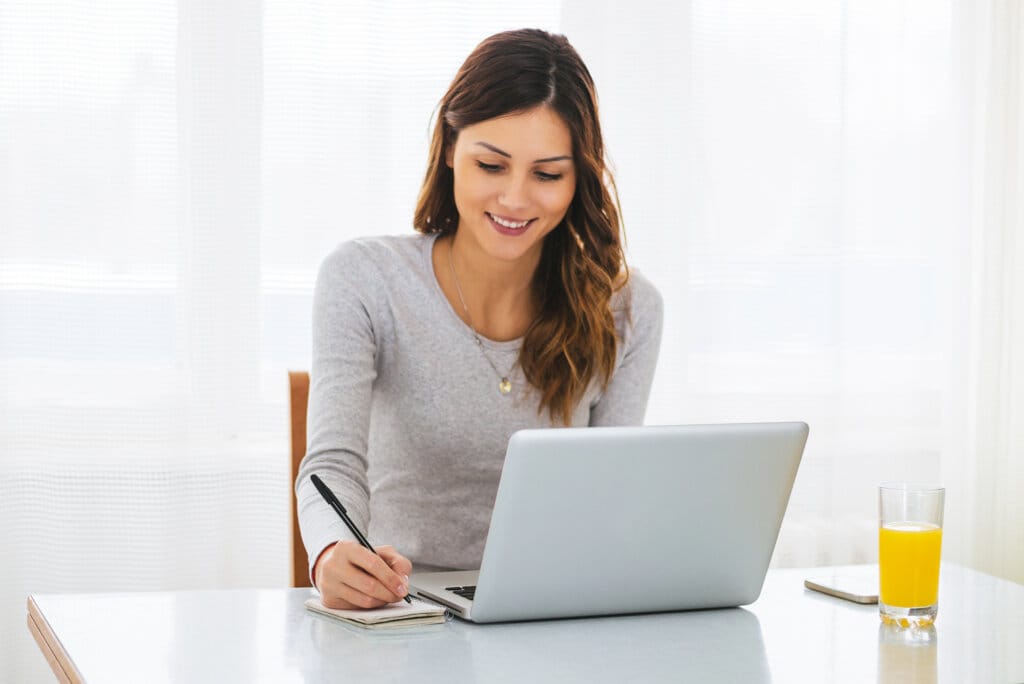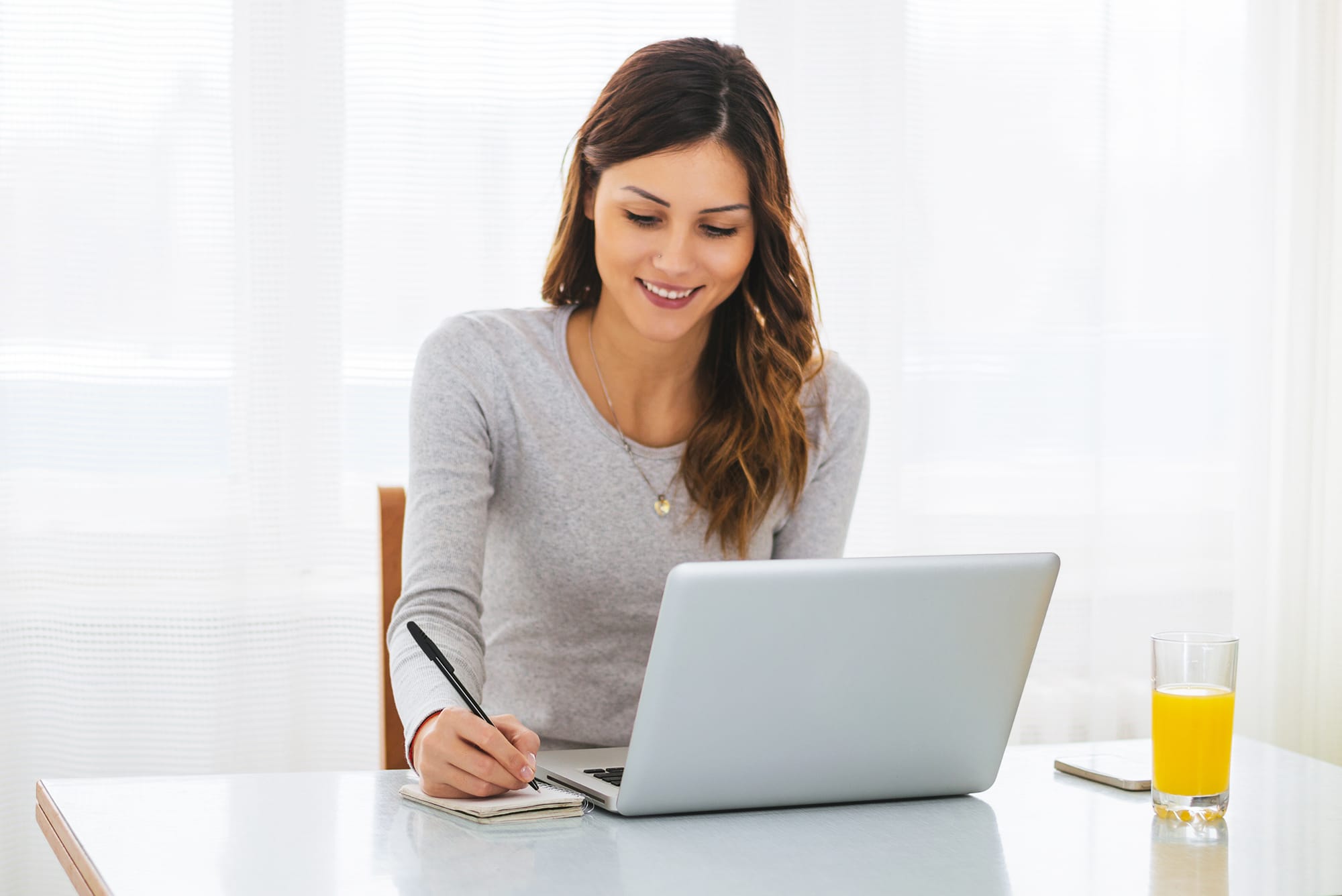 [T]hink of what you are currently doing for a job, is there a way that you could freelance the same type of work?
Freelancing simply means that you aren't tied to one company or client as a primary source of income.
You can pick and choose your own clients or the companies that you work for. Generally speaking, you can also pick and choose your work schedule, with the intention of following deadlines set forth by said clients and companies.
What Kind Of Work Can A Freelancer Do?
Anything…like just about anything!
More and more companies are starting to use freelancers and contractors because it saves on their bottom line.
Which is good news for you!
If you don't think that you have any kind of special talent that you can use to freelance, think again!
Here is a list just to get you started thinking about your different freelancing options:
Graphic design
Web design
Writing
Voice over
Video creation
Virtual assistant
Social media management
Photography
Coaching/Consultations
Translation
SEO services
Illustration
Animation
Data entry
Bookkeeping
Paid advertising
Just to name a few…
You can even freelance services just based on a specific software. Are you really good with powerpoint? Have you grown a huge social media following? That is a great place to start!
Also, think of what you are currently doing for a job, is there a way that you could freelance the same type of work?
Even if you don't check any of these boxes, then you can learn something new that you can turn into a freelance career.
Still think you have zero freelance skills? Take a course on something you want to learn, then start to freelance your services.
There are tons of places online that offer courses on skills that you can turn into a freelancing career. Check out Udemy or Skillshare for some ideas to help get you started.
How Can A Beginner Start Freelancing?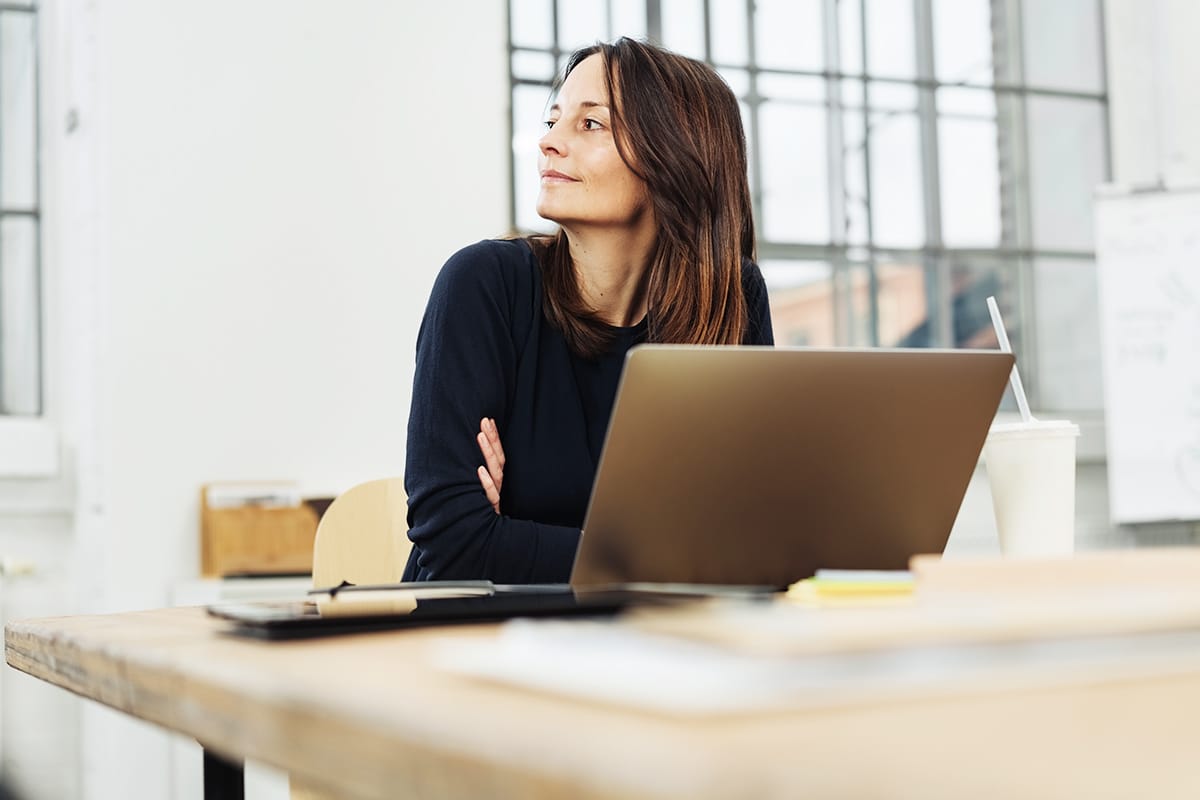 I talked a bit above on what you can do even if you think you have zero talents or skills to freelance.
But where the heck do you even start if you have the skills but no experience to lean on?
Well, let me tell you, there is no shortage of freelancing opportunities, even for total newbies. Here are a few ideas to help you get your foot in the door and one step closer to that dream freelancer life.
Start a Portfolio
When it comes to most freelancing services, you should have a portfolio to showcase your work to potential clients.
This can be as simple as a free website you put together that highlights your freelance skills.
Whether you are a writer or web developer, you need to have a portfolio.
I can almost guarantee that when you apply for freelancing jobs that you will be asked to provide samples of your work. It's much easier to link to a page on your site rather than trying to lump together some word docs or powerpoints to show your expertise.
If you are a writer, you can also start on a site like Medium.
Medium allows you to write posts and publish them without having to have your own following or site.
This is great for a writer just starting out that doesn't want to deal with the hassle of the tech aspect of a website or be overwhelmed with all the other skills freelancers should master.
Do Some Outreach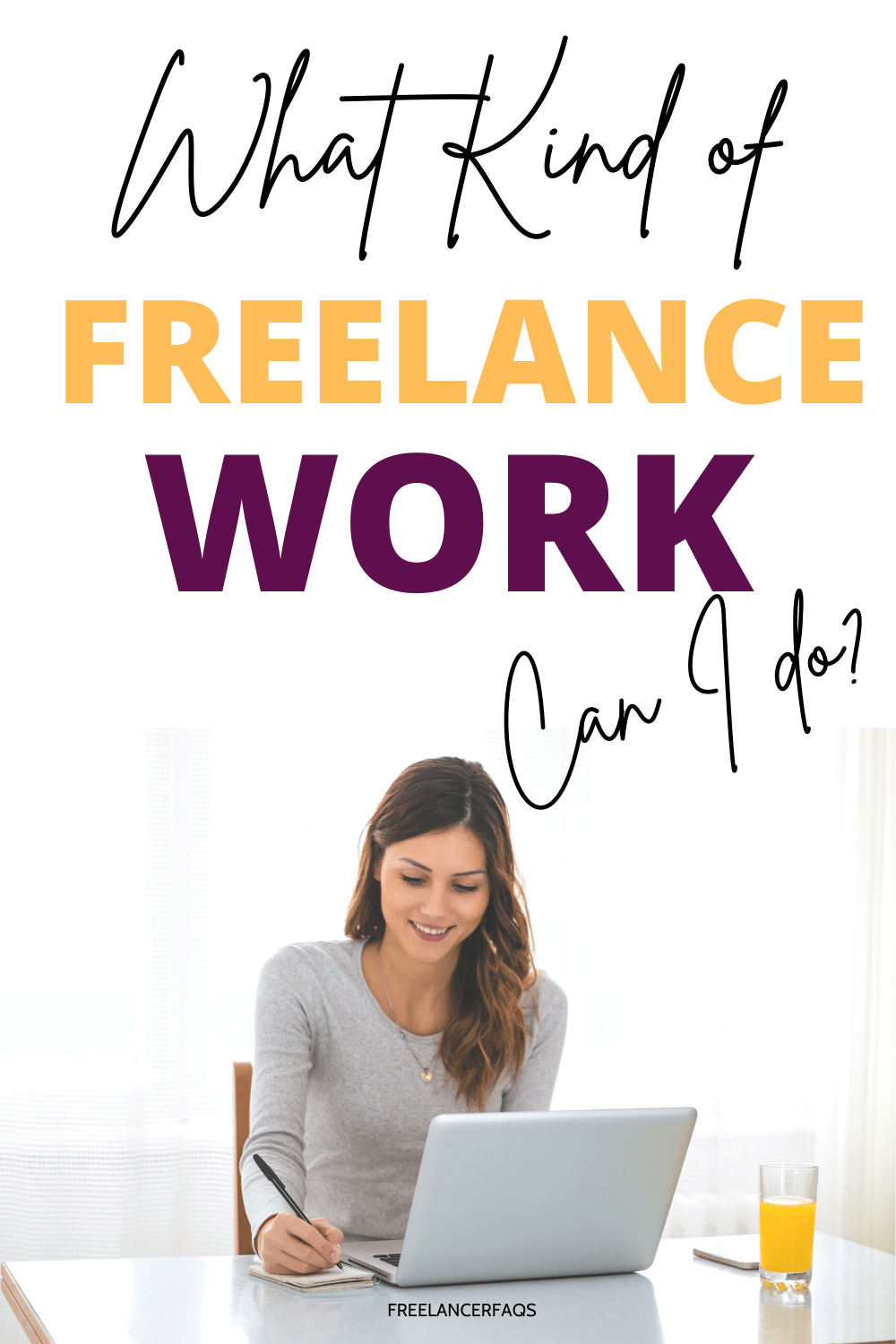 I know this one is going to be difficult for the introverts reading this, but another way to find freelance work is to directly reach out to people and companies.
This can be done through sending cold emails and messages.
I know…this can sound scary, but hey it can really work!
If there is a company that you really want to work for and you don't see any freelance jobs posted on their site, reach out to them!
If there is a blogger, graphic designer, YouTuber, that you follow and really love, reach out to them!
The worse they can say is no.
While cold outreach might not be ideal for everyone starting out, it certainly doesn't hurt to try. You have to be strategic about it though. You can't just send an email like…
"Hey, I'm looking for work, are you looking for freelancers?"
That certainly isn't going to get you anywhere.
If at all possible, try and build a rapport with the individual or company.
You can't simply send out one or two emails and cross your fingers on getting a positive response.
If you use this method, it also takes consistency and follow up (without being annoying…)
It also doesn't hurt to get on people's or companies' email lists.
I can say from personal experience that I have seen entrepreneurs turn to their lists when they are hiring for new freelancers or remote positions.
Freelancing Websites To Help Get You Started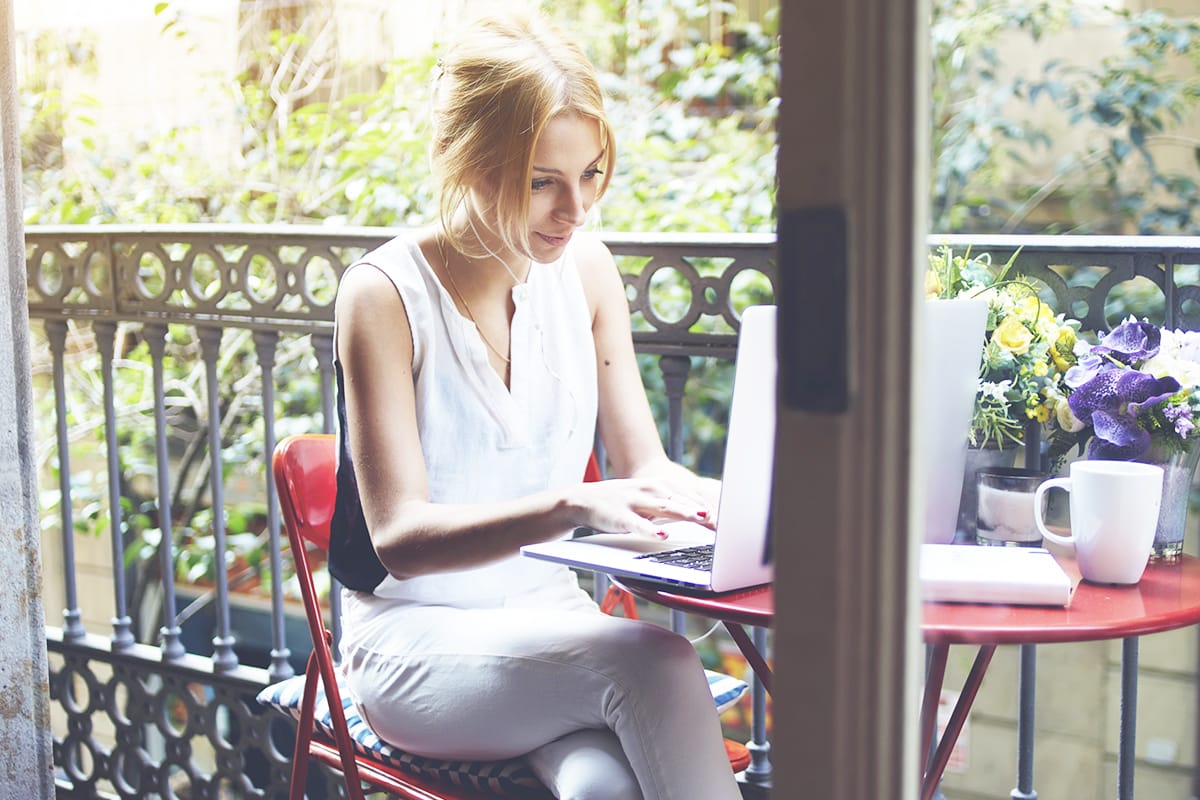 There are tons of different sites dedicated to helping freelancers get started. These are great places to find resources, courses, and connect with other freelancers.
For example, here on Freelancer FAQ we share a wealth of information via our blogs posts. Everything from how to earn your first $1k as a freelancer to how to handle your competition.
Other great websites you can check out are:
Freelancing Job Sites
Freelancing job sites are invaluable to new freelancers. Use them wisely, check them often, track what you are doing, and stay positive.
Facebook Groups
Before we dive into some of the bigger job sites, let me first introduce you to the advantages of joining Facebook groups.
Simply type in your keywords, like "freelance, writer, graphic design," ect to find groups and pages for the type of freelance work that you are looking for.
In addition to being a great resource for new freelancers, there is also a good chance that you will be able to find freelance gigs and connect with other like minded people.
Fiverr
If you haven't already heard of Fiverr, this is definitely a website you have to check out.
While there are a lot of gigs on there for $5, you can certainly charge more than that for your services. As you build up your account, get positive reviews, and continue to complete gigs, you can increase your prices.
One more than one occasion, freelancers have made six-figures on Fiverr alone. While you shouldn't immediately aim for that, it's nice to know that it is possible.
Upwork
Upwork is a little more…shall we say…higher quality freelance gigs.
While Fiverr is great for one-off type gigs and those just starting out, Upwork is great if you are looking for more complex projects and longer-term contracts.
You can do a TON of different freelance jobs on Upwork, everything from Blockchain to UX design.
The nice thing about Upwork is that you can charge more right off the bat.
So if you are an experienced web developer, you don't have to start off charging $5 per gig to build up your account, you can charge $40-60 an hour as soon as you set up your account.
You can also search jobs on Upwork and see how much companies have spent and what their budget is. Pretty neat!
For more on Upwork check out this series.
Freelancer
Freelancer is a job site that has been used by some HUGE companies…GE, Microsoft, Intel, and Boeing, just to name a few!
If you think you have skills that might not be suitable for freelancing, take a look at this site.
They offer skills for hire in categories like engineering, science, freight, and even local jobs and services. With over 1,800 job categories, you're sure to find something that will work for you.
Once you have your profile setup with the types of jobs that you are looking for, you can search through gigs.
You can see the budget of the job, how many bids the job already has, and more information on the job posting. They even have tips on how to write a winning bid, which is great for someone who has never even written a pitch or bid before.
Craigslist
I know this might sound crazy, but hear me out…
While they are few and far between, you CAN find freelancing gigs on Craigslist.
I have seen gigs on there for writing, photography, and even voice over work. While there are a lot of physical labor gigs (mowing lawns and moving furniture) there are a handful of freelance type gigs on there.
Although, I would not exclusively rely on this avenue.
For more help, here's my Craigslist hack video:
So…do you feel confident now in the types of freelance work that you can do?
Unsure Which Type of Freelance Work to Do?
If you are still unsure what you want to do as a freelancer, start by making a simple list.
Write down the types of work you have done (even if you think you can't do it as a freelancer), write down the things you would like to do, and the things that you have an interest in and can learn to do.
Then go through and highlight the ones that stand out to you the most. This is where you can start.
I hope this helps!
Comment down below what type of freelance work you do!