One of the biggest problems new freelancers run into is trying to find a niche.
While there are dozens of profitable niches out there, it can be difficult and intimidating to gain experience and learn if you have any real expertise (or interest) in writing about any of these topics.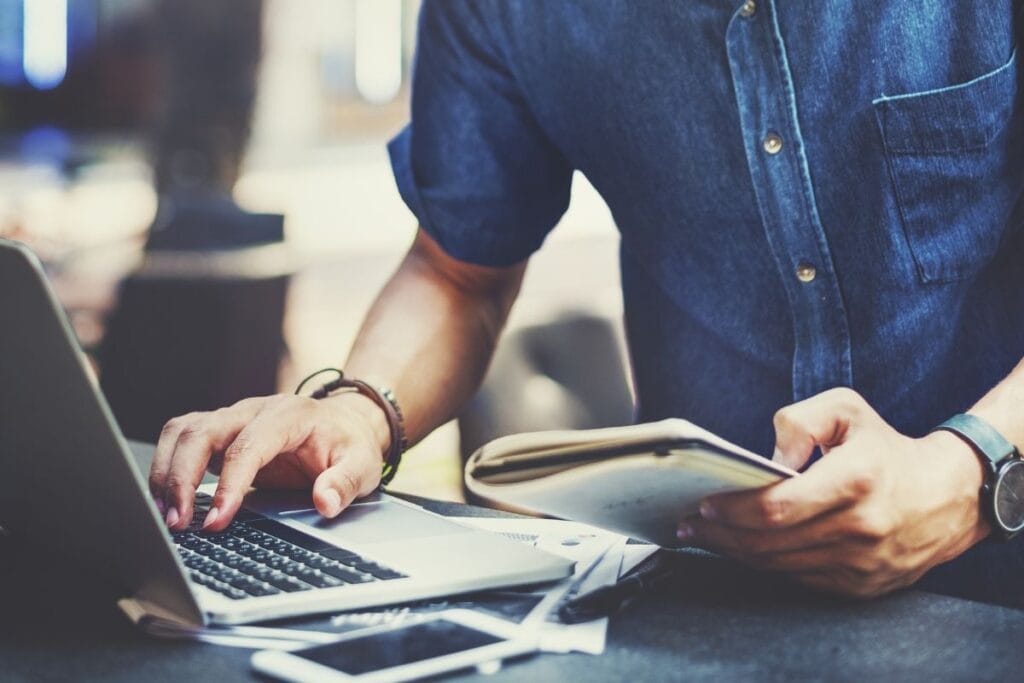 [Q]uickly discover which writing niches are most suitable for you.
Luckily, there's a way for you to quickly discover which writing niches are most suitable for you. Even better, this strategy allows you to build up a collection of published writing samples to show your clients – and get paid while doing it!
It's called writing for a content agency.
What are Content Agencies?
Content agencies, or content marketing agencies, help other businesses create content and develop strategies for promoting their companies.
Their services often include creating actual written content for their clients – by contracting those writing assignments to freelance writers like you.
By working for a content agency, you may be called on to write blog articles, social media posts, newsletters, website pages, and many other forms of online marketing.
Not only will this give you a lot of practice in online writing, you'll also be able to write for many different types of companies.
These can include:
Nonprofit organizations
Law firms
Digital marketing agencies
Entertainment companies
With so many different clients, it's easy to see how many writers can find their niche by taking on multiple content agency assignments.
And unlike guest blogging, writing for a content agency will actually earn you income. Just how much income varies on the type of content marketing agency you work for.
At the low end, a reputable content agency should pay you at least 10 cents a word.
However, there are also content marketing agencies that pay 30 cents a word (and sometimes much more).
How Writing for Content Agencies Helps Make You a Better Writer
Like many of you, when I began my freelance work, I didn't know what niche to focus on. I also didn't have a lot of published clips which made me hesitant about approaching companies directly and negotiating a contract.
So, I decided to apply for some content agency jobs and ended up working for Compose.ly, an online marketplace that provides content for many different businesses.
The writing assignments I saw on their job boards ranged from short blog posts to web page content to massive articles.
While I still wasn't sure if I had a strong background in some of the topics, I accepted a few assignments related to my interests, followed the writing guidelines, and turned in all of my drafts by deadline.
And I got paid for my first assignment. And my second. And my third.
Occasionally, an editor would email me with some notes and require me to make some corrections on my work, but this just helped me come up with better strategies for writing faster and more accurately.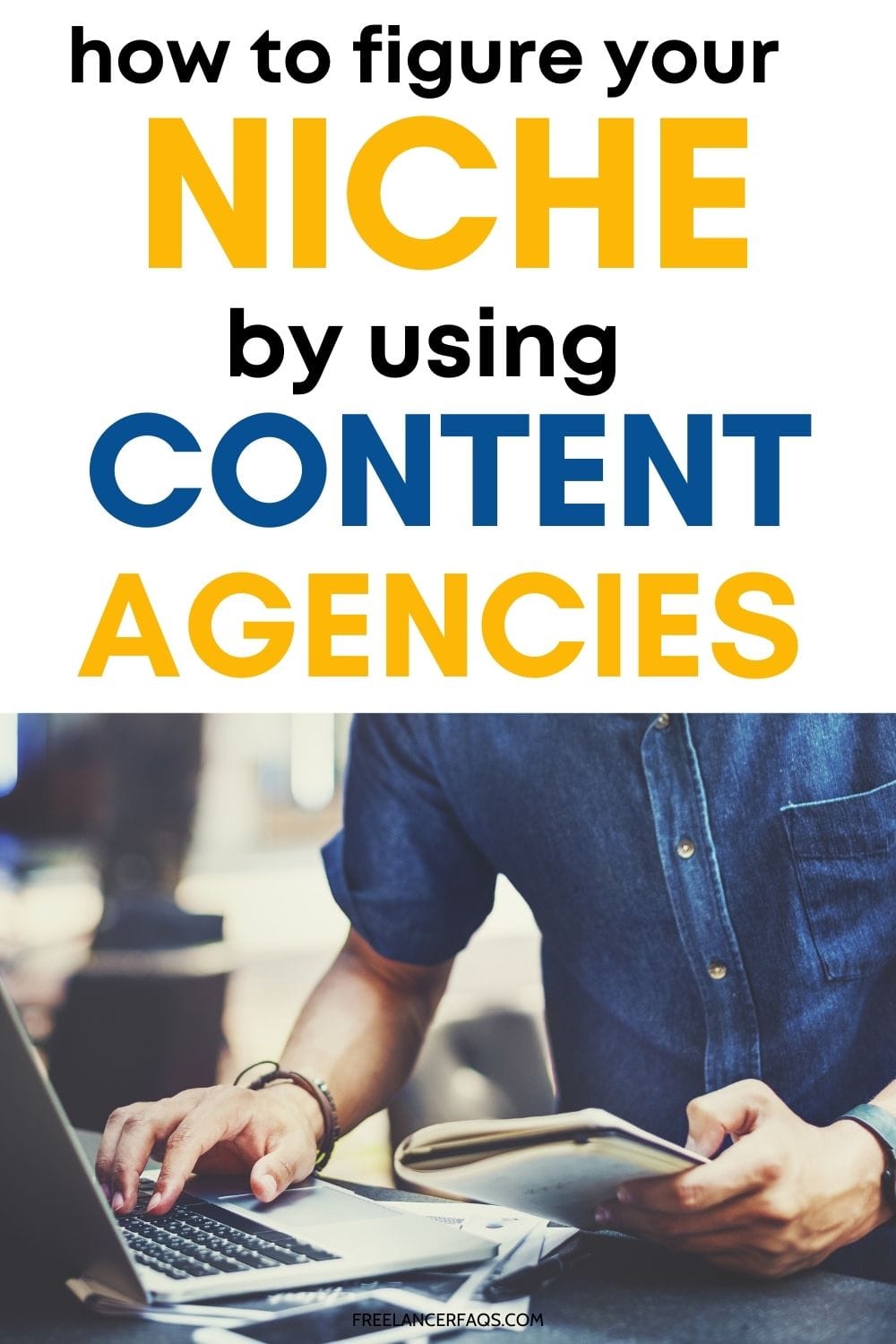 Gradually, I gained confidence in my abilities and started intentionally taking on assignments that I didn't have a strong background in – just to see how well I could research the topic and produce a useful blog article or webpage copy on deadline.
Sometimes this meant I'd spend hours working on a subject I later swore never I'd never write about again.
Other times, I'd discover I had a genuine interest and talent for writing blog articles on subjects like digital marketing or nonprofit organizations.
In both cases, however, I gained a better sense of where my writing niche should fall – and where it shouldn't.
Even better, I discovered which clients would give me a byline on their websites for some of my writing assignments.
Needless to say, I ended up creating a lot of content for these companies – which gave me some very nice samples to include in my portfolio and share with my future clients when it came time for me to pitch my services directly to a business for a more lucrative contract.
It can be the same for you.
Content agencies don't necessarily give all writers a well-paying job from the beginning, but they're often great places to start building your freelance expertise.
Once you see your freelance work is good enough to be published on a professional website – and that you can get paid for your efforts – a lot of your imposter syndrome will fade.
Your confidence will grow. And you'll have a better idea of what direction you want to take your writing in.
Tips for Writing for a Content Agency
Not all content agencies are the same.
You may have heard of "content farms" or "content mills" that pay writers very little and often put out substandard writing work that won't look good in your portfolio.
Naturally you'll want to avoid these – but you shouldn't ignore the opportunities that come from working with more reputable content agencies either.
Do some research on the content agencies out there.
See what their online reviews say about them and the work they produce. If possible, learn the types of clients they work with to see where your assignments might be published.
And definitely learn how much they pay writers before signing a contract (some of my early assignments paid 10 cents a word, but you can find agencies that go much higher than that).
Keep in mind that some of your assignments will need to be ghost written, meaning you won't get a published byline.
While it's still a good idea to take on a few of these assignments to see how well you connect to different types of writing, it's best to concentrate on work that will get you good material for your portfolio.
Ultimately, the goal of writing for a content marketing agency is for you to gain the confidence and expertise needed to go out and negotiate your own profitable contracts.
Content agencies aren't going to be the only stop on your freelancing work – but they can be a very powerful stepping stone if you know how to use them to your advantage.
Over to you – have you worked with content agencies before? What was your experience?