Freelancing is a journey.
If you have an itch to test out different freelancing skills, there's no reason not to scratch it.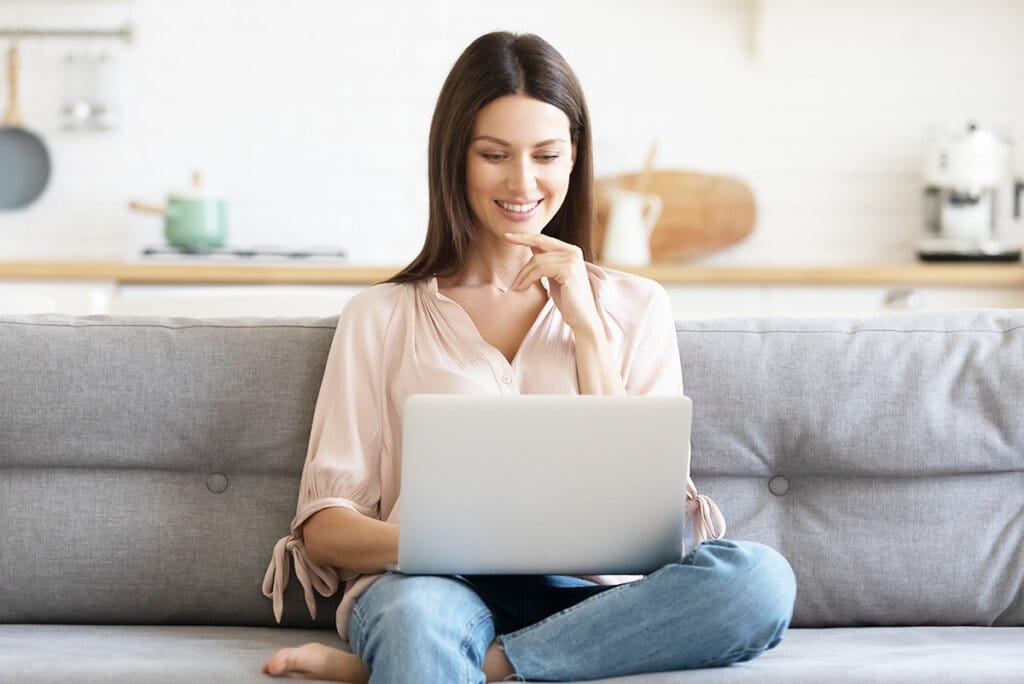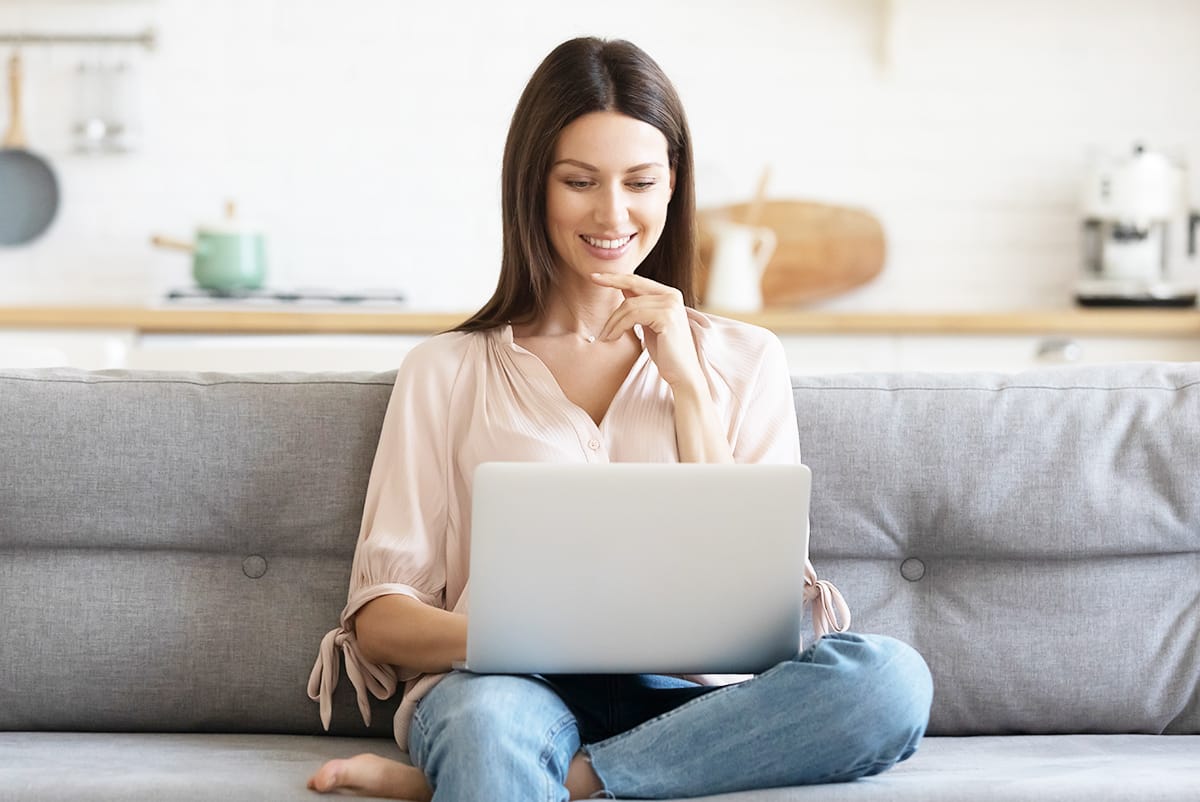 [I]t's okay to test out different freelance skills so you can be 100% you're growing your business in the right direction.
Who knows what lies on the other side?
Maybe a lot more profit, or easier clients, or more enjoyable work.
While you shouldn't bounce around untethered, it's okay to test out different freelance skills so you can be 100% you're growing your business in the right direction.
Best Freelance Skills – What to Understand
You shouldn't feel married to your freelancing skill, unless of course you really do love it.
There are plenty of reasons to test out different freelancing skills until you find the right one:
Verify that you enjoy the industry more than other options
Verify that the industry sees something special in you and that there's a need (your ideal skill or service isn't just about what you want, but also where you're needed)
Verify that you enjoy the type of work you're doing
Ensure that your freelance skill is future-proof and recession-proof
Discover more profitable freelance skills where you're more likely to earn six figures (it's possible in any service, but some are harder than others)
If you're just starting your freelance business, you should pick 3 skills you're interested or knowledgeable in, and test all 3 using the methods below.
If you're an established freelancer whose skill set is not recession-proof or if you're not over the moon about your skills, then just pick 1 or 2 to try out while you continue to satisfy your existing clientele.
When not to try something new
This is not an excuse to chase shiny objects!
It's detrimental to the success of any freelancing business to jump around all over the place. The best freelance skill is the one you put the effort into mastering. However, you'll feel a lot more motivated to grow your business if you love your niche.
If you're experiencing life challenges that are making you dissatisfied, your head might not be clear enough to test your niche. Also, if you just picked a niche and want to switch right away, maybe you should just commit already.
Testing the Best Freelance Skills
What should you pay attention to when trying a new freelance skill? What are you actually testing?
Here's a list of what to watch out for:
The level of interest in your skills compared to other skills (reply rate on cold email pitches, sales call success rate, number of LinkedIn messages from leads, etc.)
The level of price hesitation related to other skills (how often potential clients complain about your rates, say your expensive, etc.)
Your passion and motivation related to other skills (how excited you are to research potential clients, write a blog post for an industry publication for publicity purposes, etc.)
The likelihood of repeat work related to other skills (how many of your clients in a new industry related to your freelance skill are able to pay for and need ongoing retainer work)
The freelance skill's ability to withstand market changes (different world events will affect businesses differently, but your freelance skill should be something that is future-focused so businesses can pivot and still earn revenue)
5 Ways to Test New Freelance Skills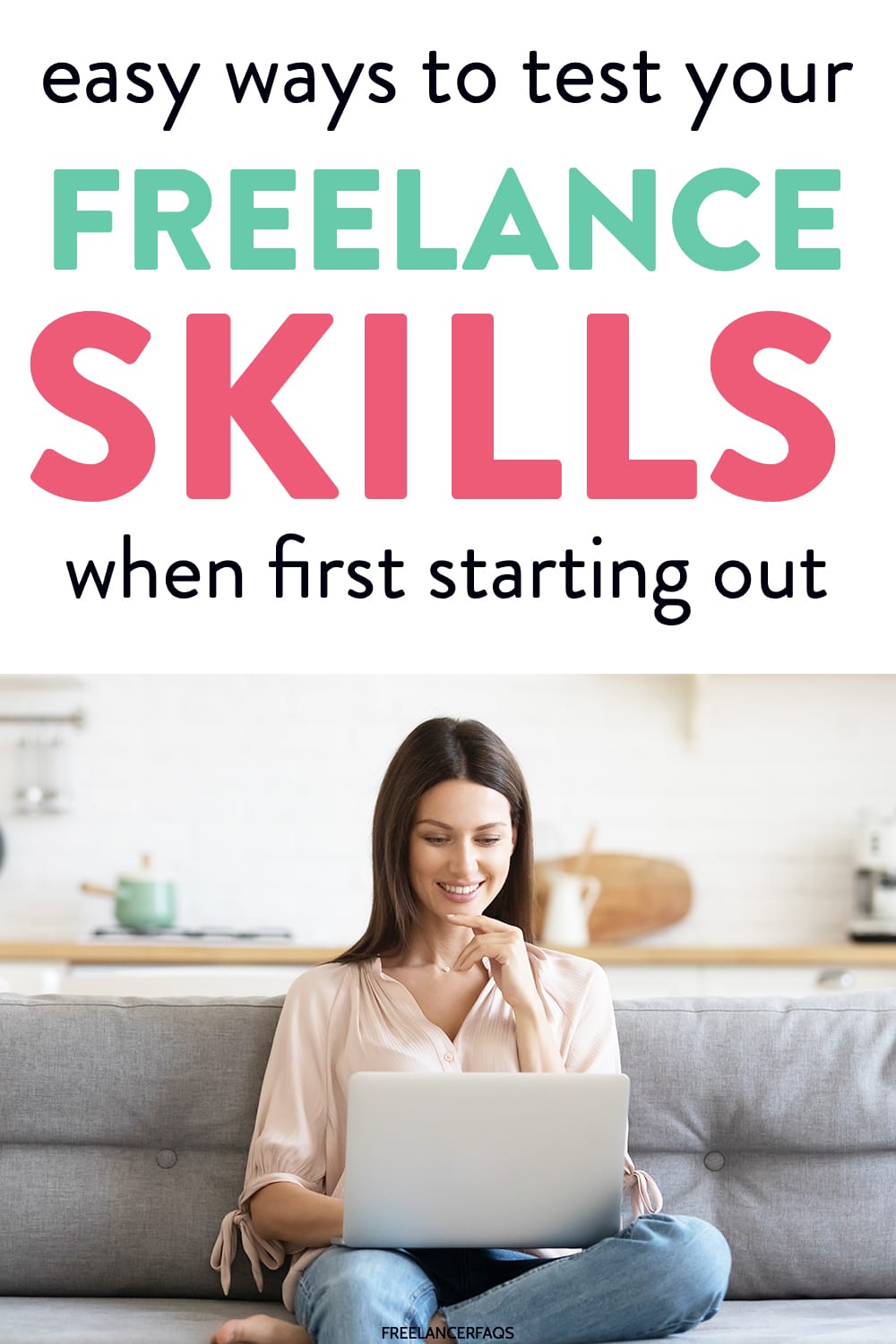 Ready to test out your new freelancing skill?
Depending on what type of freelance skill you have, not all of these ideas will apply.
A vertical skill is one that targets an industry (like tech, beauty, or wellness).
A horizontal skill is one that focuses on any business type but only does a specific type of service (like email copywriting instead of copywriting for all channels).
1. Offer a New Service to an Existing Client
If you're testing out a horizontal skill, such as offering content marketing instead of virtual assisting, you could pitch something new to an existing client.
As a SaaS copywriter, I've done this frequently.
A lot of copywriters ask me how I got such great website samples in my portfolio and how I managed to break into website copywriting.
What they don't realize is that writing websites is not how I started my freelancing career!
To break into it, I pitched new website copy to my blogging clients who had lackluster websites. This gave me the portfolio I needed to attract new website copy clients who hadn't worked with me before.
2. Reach Out to Freelancers in Your Test Skill for Contract Work
No matter what type of freelance skill you're testing out, you can always reach out to experienced freelancers to ask for contract work. This is a smart strategy because it allows you to try something new without changing your entire website and personal brand.
You can reach out to established freelancers in the skill you're interested in via email or LinkedIn messages and ask if they would be willing to contract work out to you at affordable rate so you could get a feel for the freelance skill.
Let them know you're experienced in other areas and send a link to your portfolio or testimonials.
3. Cold Email Prospective Clients
Cold email is another smart way to test out a freelancing niche. It's an effective way to market any freelance business, and doesn't require that you have a fancy website or inbound funnels like ebooks or webinars.
All you have to do is build up a list of target clients using LinkedIn searches, Google searches, and email finding tools like Hunter and Clearbit.
Remember to keep the cold email subject lines very simple. Your subject lines shouldn't be salesy, but rather transparent and to the point. Here are some examples:
Your skill + your service title – "Ecommerce VA"
Results from your service – "Results from Facebook ads management"
Ideas for channel – "Ideas for automated emails"
Not sure what to write in your email? No problem, check out this template:
(Sentence that shows you did your homework) Your business model is absolutely fascinating and I imagine its a big draw. What sorts of industries have you identified as your best targets?

(About you) I help companies extend their in-house marketing team with professional, personable copy.

(More about you) My specialty is copy that inspires immediate action, like websites, landing pages, ad optimization and more. You can see some results of my work here.

(Call to action) If working with an experienced b2b tech copywriter is something you're interested in, I'd love to hear more about your growth plans for Tawk.to and see if there's a fit.
4. Change Your LinkedIn Profile (But Not Your Website—Yet)
Redoing your website is a ton of work.
A couple of years ago, I thought I wanted to work with coaches instead of SaaS companies. I changed my whole website to cater to that niche, only to discover that I didn't enjoy it as much.
I learned the hard way that changing your website profile is a much better way to test out a new freelance skill.
Set up your LinkedIn profile like a sales letter. It should hook your ideal target client into reading it, present their common problems, and then show how you can help them.
Change your LinkedIn profile, start adding connections with your new target clients, and post content that is relevant to their needs.
This will help you drive leads and book sales calls so you can test out your niche.
5. Get Active in the Right Facebook Groups
Another way to test out new freelance skills is to be active in the right Facebook groups.
For example, if you've previously been doing website design for local doctors and dentists and want to start designing ecommerce websites, you should join Facebook groups for ecommerce store owners. Reply to threads looking for designers and answer questions with your design advice.
Being active in these groups will generate leads.
Leads convert into sales calls, and sales calls turn into new work.
Freelance Skills For More Income
Without leads, you can't test your new freelance skill. You won't know how challenging it is, what rates you can command, or how much you love (or hate) it. So get out there and start selling your services.
And if you love your new niche, own it.
Over to you – what freelance skills do you market to gain clients?