Yay!
You, who was a beginner at freelancing not so long ago, have heard back from a prospective client and they liked your proposal.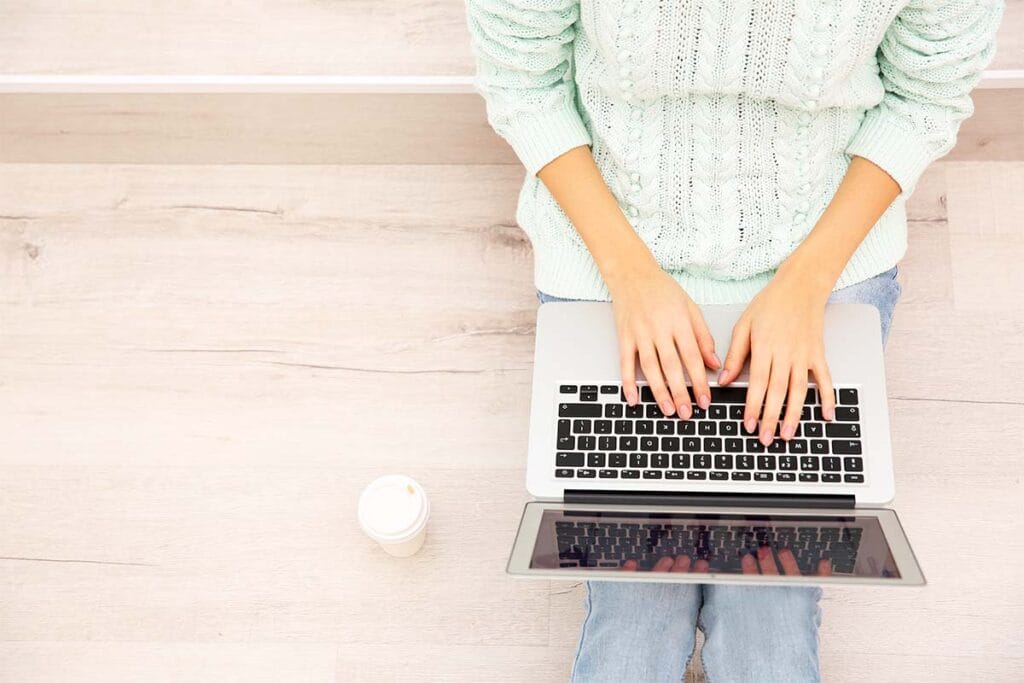 Now, you are in that stage where you need to communicate about deadlines, the scope of work, and client requirements.
Missing a deadline can erode your trust with a freelance client.
Missing a deadline can erode your trust with a freelance client. It is the step to ensuring that your client is happy and returns to you for other requirements.
But, what if you have a lot on your plate already and cannot meet the client's proposed deadline? This is a tricky area where negotiating incorrectly can end up costing you the lead.
In this post, I'll outline the exact steps you can follow to meet and negotiate your deadlines as a freelancer.
Ace The First-Time Communication About Deadlines
The best place to start is always at the beginning. Communicate deadlines promptly the first time you communicate with your client about the contract and scope of work.
Don't leave that conversation for later, ever. Here are some of the questions you should be asking:
What is the deadline for the completion of this project? Understand by when the client expects the final work to be given and published.
Are there any other deadlines to be met along the way? The client may expect you to present a first draft one or two weeks before the publishing date. Check all the sub-deadlines that you need to meet.
How long does your team require to get back to me with feedback? As a freelancer, you have to impose your own deadlines as well. If you require two days to work on the feedback, set the other deadlines accordingly.
When can I expect to receive the payment? Have 100% clarity on this. Make sure you have communicated clearly (with the date and time-zone) by when you expect to receive the payment. If you do not charge in advance, also discuss what it means to have "completed" a project – the final file being sent as an email attachment or when it's ticked off on a project management task list?
Having this list of questions handy with you can immensely help in clarifying what deadlines are expected by the client for all the tasks in the project.
Now that you know what those deadlines are….
Plan Your Deadlines One Week In Advance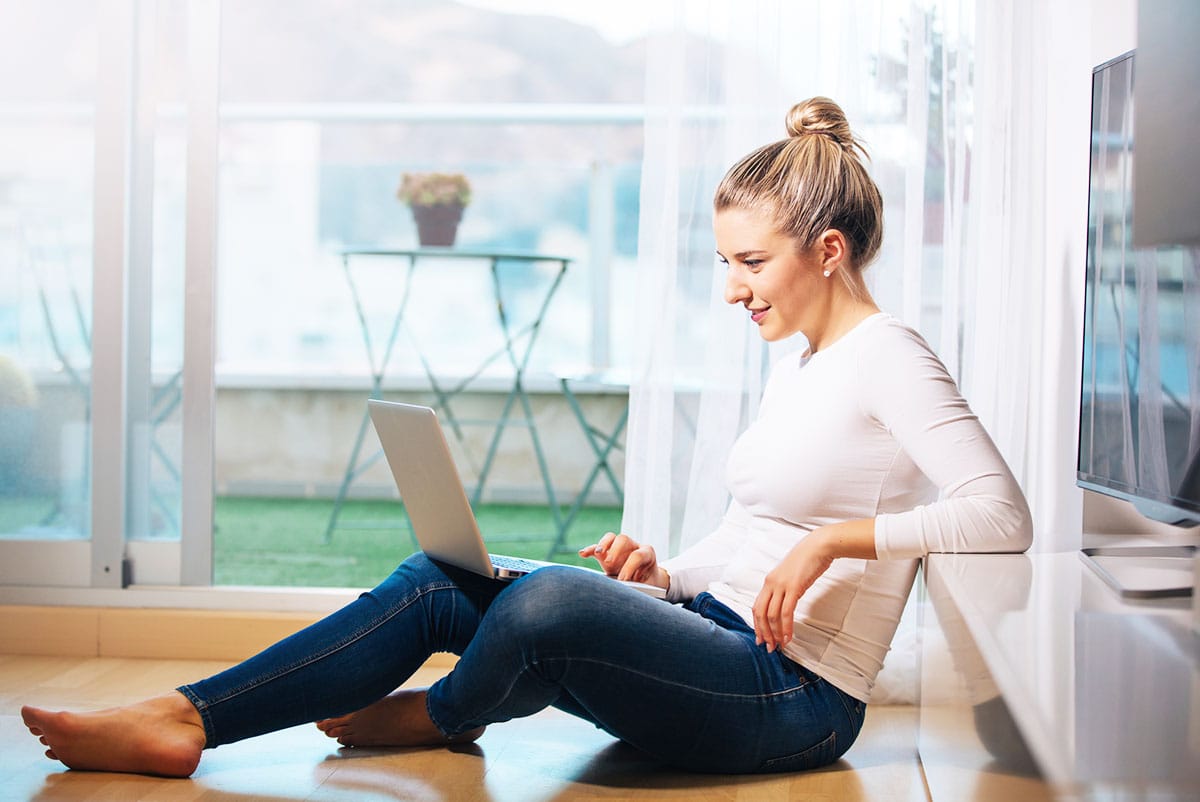 This is one trick that has come in to rescue me from hundreds of potentially missed deadlines.
After communicating all the different deadlines of a project, I make a personal deadline of finishing the task at least one week before the agreed-upon deadline.
This makes up for all the unpredictable days when your computer crashes, you get sick, or an unexpected project comes along. Opting in for this buffer ensures that you are not still working on the article a day before it's due.
Life happens. Plan for it.
A bonus is a happy client with the over-delivery of your service. Because who do you think the client will reach out to when they need someone reliable next time?
You don't have to have a whole week's buffer. Make it two or three days in advance, just make a buffer that will help you account for all the unexpected days.
But if the client and you expect different deadlines, negotiate it.
How To Negotiate Your Deadlines
I know that sometimes the deadline demands of clients can be ridiculous. But there are several ways around how you can negotiate the deadlines with your client:
Say "How about I give you the work on XYZ date instead?" You'll be shocked at how often this simple trick works. Just ask the client if they would be okay with a different date and time instead. Pro Tip: Make the "XYZ date" that you offer 2-3 days ahead of what you actually <want the deadline to be. This way, if the client makes a counteroffer to your negotiation, you'll still land near to your preferred deadline.
Ask if the scope of work can be reduced for you to meet the deadline. Maybe you cannot present the first draft on the date your client wants it, but can you instead provide an outline by that date? Communicate if it would be okay if you provide some other part of the work to meet deadlines.
Charge higher to meet the deadline. If you can pull off the deadline by working overtime or prioritizing it over other work, consider charging higher for meeting the time-crunch. This is a good idea for a few times when the payoff is big enough for you to power through and work (and you get paid extra for it!).
Decline the work politely and stay in touch. If no amount of negotiation works for the client, politely decline the work and stay in touch. I know it can be difficult to turn down work, but it is the more advisable choice rather than failing to meet a deadline.
When you have more room in your schedule, there's no harm in following up with the client and seeing if they have any requirements of your service.
But in case you know you're going to be unable to meet a deadline…
How To Communicate About Missing Deadlines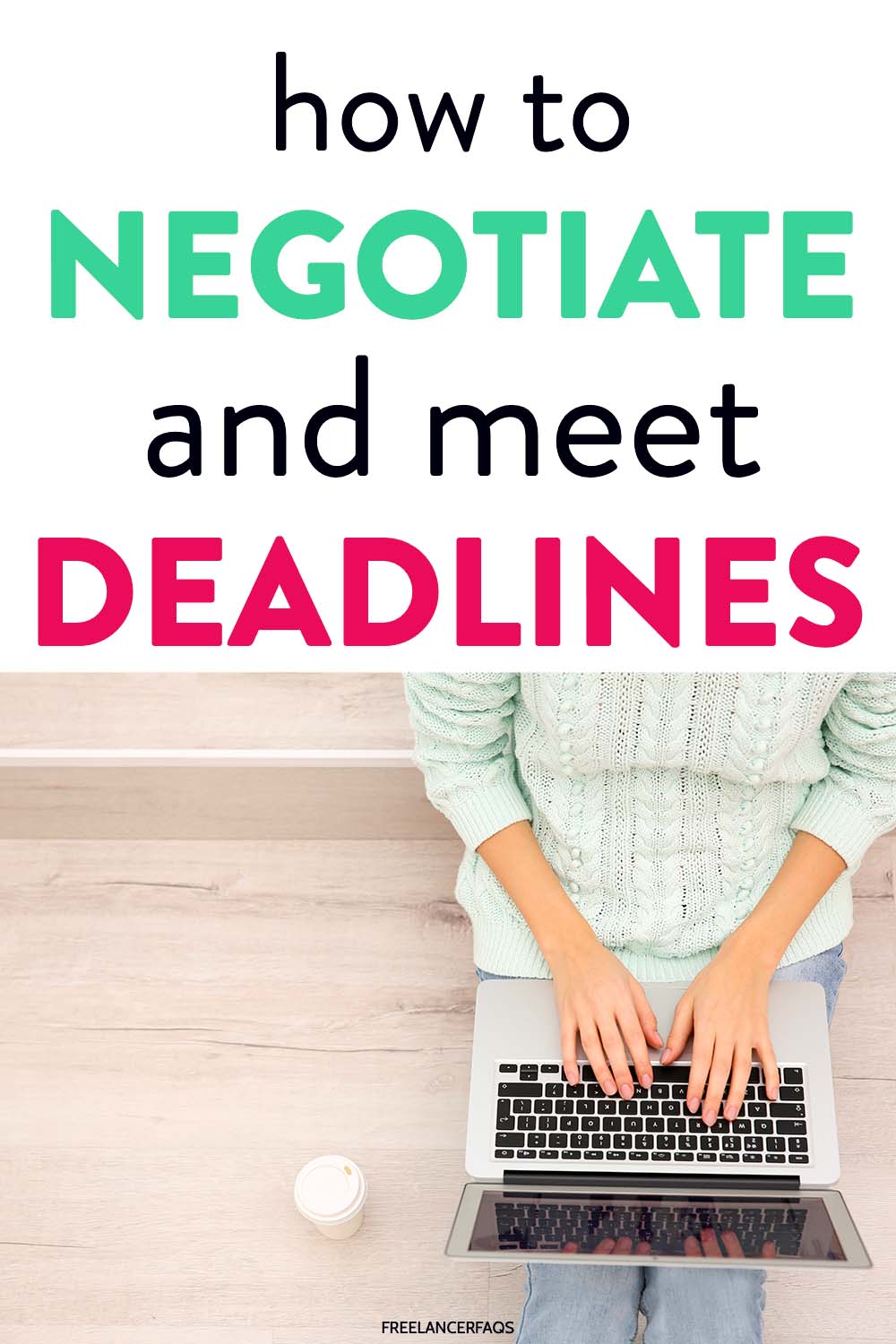 Maybe life got in the way, maybe you took on more workload than what you had room for, maybe the scope of work unexpectedly increased – whatever the reason, you know you're about to miss a deadline.
What do you do next?
Communicate in advance. If you're aware that you won't be able to meet the deadline, communicate that in advance. Not showing up with any work at all on the expected day is far worse than not meeting the deadline. Request an extension and give clear notice about your inability to meet the agreed-upon deadlines for the work.
Be honest. State the reason why you missed your deadline as honestly as you can. This preserves your reputation and gives room for compassion. You don't have to go into excruciating detail about the reason(s), but a simple honest explanation can sound like this:
"[The tasks] require more research than I had initially expected."
Set clear expectations for further deadlines. If you have missed the sub-deadline, set clear expectations about when you'd be able to meet the deadline for the remaining tasks of the project. Clarify by when you'll be able to deliver the work whose deadline you have missed.
Offer a discount. If the client isn't happy with pushing deadlines further or is sincerely troubled by the missed deadline, offer a discount for the project. This helps make up for the mistake and can help strengthen the relationship with your client too.
Suggest fellow freelancers who might be able to meet the deadline. If a project requires urgent completion, help your client by suggesting other freelancers who might be able to live up to the deadline.
Conclusion
Deadlines are a part of a freelancer's life. If done right, they can help you stay organized and build a reliable personal brand. I hope this article helped in wading you through the deadline maze and set clearer deadline goals for your next freelancing project!
How do you ensure that you meet deadlines? Tell me in the comments below!