Freelance writing is by far the best way to make money real quick.
There's a problem though: Today, it's not easy to break through freelance writing like it used to be five years ago – strategies that worked before may not work for you today.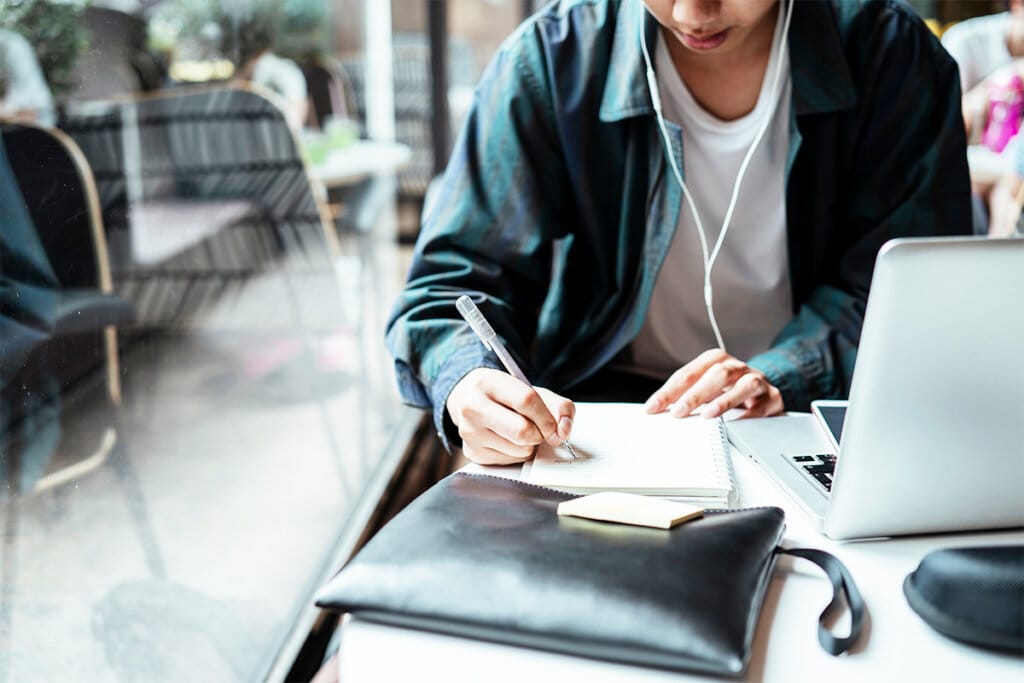 And that's why you need to take a different approach if you're serious about succeeding with your freelance writing career.
Freelance writing is by far the best way to make money real quick.
My Background
FYI, I'm from a country where writing isn't a career. It's like some casual job that anyone can do. And surprisingly, even our media and publication centers treat it casual.
In short, people in my country believe that you should go to school, get good grades, then get employed to work in an office.
But that's not what I want!
And it's not that I hate school. I just don't like the current school system because it's wasteful…
Instead of pursuing a career you're passionate about, you end up with a career you don't like.
That's why my dream career – law went down the toilet!
My Freelance Writing Journey
I started my freelance writing career from scratch in 2017.
Freelance writing was new to me because it's not something people know about in my country.
For that reason, I had to stumble across some free courses before paying my first freelance course in April 2018.
In July, I created my first blog. At that time, I was green with WordPress. I didn't know how to create pages, how to publish a post, or how to install plugins.
My First Website Changed Everything
You can purchase many freelance writing courses, but without a website, you cannot put into practice what you learn. So, creating my first website was a big stepping stone.
And because not many people own websites in my country, I became a rising star.
I got followers real quick, my Facebook group exploded, and my Facebook page got tons of likes within a short time.
My First Genuine Client
I met my first genuine client in August 2018.
At first, I thought he was the same local cons that worked on content mills and paid peanuts, but I was wrong because this client was real. He treated writing like a profession.
He gave me two test articles, which to my surprise, he paid.
The client loved my articles and said that they were on point. He promised that we were going to work together.
It was the dawn of a new day – Freelance Writing!
My Freelance Income
In November, my income hit $300 for the first time. My life changed, and so, I moved into a new apartment.
I bagged $416 in December working with one client. I was so excited that I decided to reward my mom with a brand new phone.
By 2019, I was earning a stable income of $400 per month just by working 4 hours a day.
Earn My First $1k Challenge
In March 2019, after completing Elna Cain's Write Your Way to Your First $1k course, I came across Bamidele's blog which made me key up to take a challenge.
My challenge is almost similar to that of Bamidele. The difference is that I'm not starting from scratch, and I'm not using someone else's name.
My challenge is to give myself 60 days to earn my first $1k. That means that I should be making $1,000 consistently after two months.
So, very fast, let me break down the strategy I will use for this challenge:
1. Create a Writer Website
I'll first create a writer website. On my site, I intend to have the About me page, Hire me page, Portfolio page and the Contact me page.
I'll not include a blog page because I already have one – Denzil Freelance Kenya.
This is what my pages will contain:
About Me: Because I'm trying to make everything simple and on point, I will only give brief information about myself, tell the client why it has to be me and then conclude with some short, fun facts about me.
Hire Me: In this page, I'm going to list all the services that I offer. I'll stress my niche in this section to speed up my potential client's decision-making process.
Portfolio: I'm not starting from scratch, and that means that I have worked for several clients. So, I will add my published work on this page. At least this will give me some credibility.
(Note: I will change these with more substantial samples when I work for popular publications).
Testimonials: I have testimonials from clients I've worked with in the past. So, I'll include them on this page.
(Note: I will change these with more substantial testimonials when I work for popular publications).
Contact Me: I'll include my professional email here. Then I will have the option for a contact form too.
2. Create My Social Media Profiles
I don't want to be a robot. So, I'll create some social media accounts where clients can find me when they search my name.
I'll start with a Facebook account because it's my favorite. Then I'll create a Twitter and a LinkedIn account.
In these social media accounts, I intend to mention that I'm a professional online writer for hire.
This is what I'll do with each social media account:
Facebook: I'll include my writer website and blog, and then edit my bio to something like, 'I'm a professional online writer for hire. Find me at Denzil Writes.' I'll also build my Facebook page, and Facebook group, which I have already done. I'll be posting helpful tips every day to engage with my audience.
Twitter: I'm not so much obsessed with Twitter, but the first thing I'll do is to follow the influencers like Elna Cain, Neil Patel, Brian Dean for more insights. I will also follow CEOs like Arianna Huffington, popular publications like Forbes and Business Insider.
LinkedIn: Because I don't intend to incur any expenses, I'm not going for the premium plan.
3. Guest Post on At Least 3 Popular Publications
I'm in the third stage of this challenge of guest posting. So far so good and I'm glad I'm making progress.
The next big task, which most people will shy away from is guest posting on popular publications.
I'm not famous, but that doesn't mean I shouldn't try.
Identify the most popular publications and start following their blogs. That way, you can get notified when they publish a new blog post.
The reason why you need to follow their blog is that you want to be among the first to leave a comment whenever they publish a new post.
Being among the first to leave a comment can help you build a stellar relationship with the editor of that blog.
Quick tip: If I were you, I would start with Freelancer Faqs because Elna doesn't has a great platform to submit your absolute best work for publishing.
Just make sure that you go through their guest posting guidelines.
4. Decide On My Rates
I'm not going to make a mistake of going into the pitching process without setting a standard rate.
Therefore, I'm going to set my hourly rate, the rate per project and rate per blog post.
FYI, I'm not planning to charge anything less than $50 per blog post. This is because I'm on a mission to earn my first $1,000 in 60 days. I believe that my dream will only come true if I set realistic rates.
I don't know what you can charge, but you are free to decide on your rates. What I know is that there are no standard rates for freelance writers.
You have the freedom to charge what you want.
5. Send Cold Pitches At Least 10-20 Every Day
Assuming I've now been published on three publications: Freelancer Faqs, Huffington Post, and The Washington Post, I can now use this credibility to pitch clients.
Because I already have a niche, I'll use two strategies to get potential clients on the internet:
I'll do a google search: I'll feed into Google the words, 'niche+companies.' Once you get the companies, expand the list by doing another search, 'company name+competitors.'
Manta: I love Manta because it gives you a list of startups that you can pitch. Usually, you can filter the searches.
6. Apply 20-40 Gigs on Job Boards Every Day
I didn't know of job boards until I took Elna's course and I've been convinced that job boards are the best places to find freelance writing jobs much faster. So, I'll use Elna's PDF that lists all the job boards.
I'll apply for 5 jobs in every job board (at least four job boards). This will increase my chances of landing jobs.
I will wait for two days before I send a follow-up email to inquire if they hired someone else.
That way, you can know whether or not you need to keep your hopes alive. Secondly, it can help you build a relationship with the client.
7. Track Your Performance After 30 Days
I will develop a tracking template where I jot down all that I have achieved in thirty days. This will help me know where I need to polish and where I'm already perfect.
For example, if I landed a client on Problogger who pays me $50 per article, I will note it down on my Google sheets.
Besides, I'll try to record all the jobs that I've applied for, those that I got a response and those that the clients went MIA.
This will help me know what I'm supposed to change on my pitches because it's not normal for a client to go MIA, especially after saying in your pitch that you got published on popular publications.
What's Your Strategy?
I'm excited to announce my challenge, but what are you doing to earn your first $1,000?
Maybe you have a different approach. I'm curious and would love to know.
Please leave a comment with your challenge or strategy to earning your first $1k as a freelance writer.
Become A Freelance Writer And Make A Living Writing!
Click on the image for more info….