As a freelance writer having to constantly come up with fresh content ideas, unique angles and original perspectives can be a challenge.
Something that hasn't been covered yet… Something that would spur interest and engagement.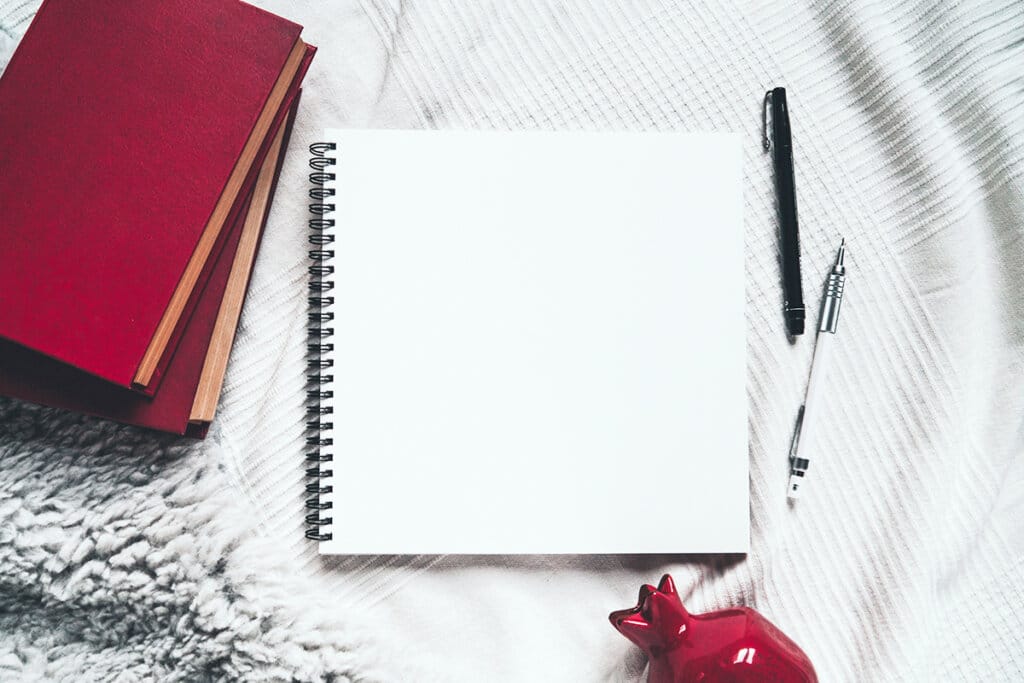 There will always be periods of time when you feel stuck as a freelance writer.
You get better and better at finding new sources of inspiration but it doesn't matter how great you get, there will always be periods of time when you feel stuck as a freelance writer.
Is it possible to constantly find new and new sources of writing inspiration?
The answer is: yes, yes it is. You don't need a magic wand, you just need a couple of good apps.
These ten tools are must-have's for all the writers, new and established ones, because we all feel stuck sometimes!
Inspiration Tools
Capture Your Inspiration: Day App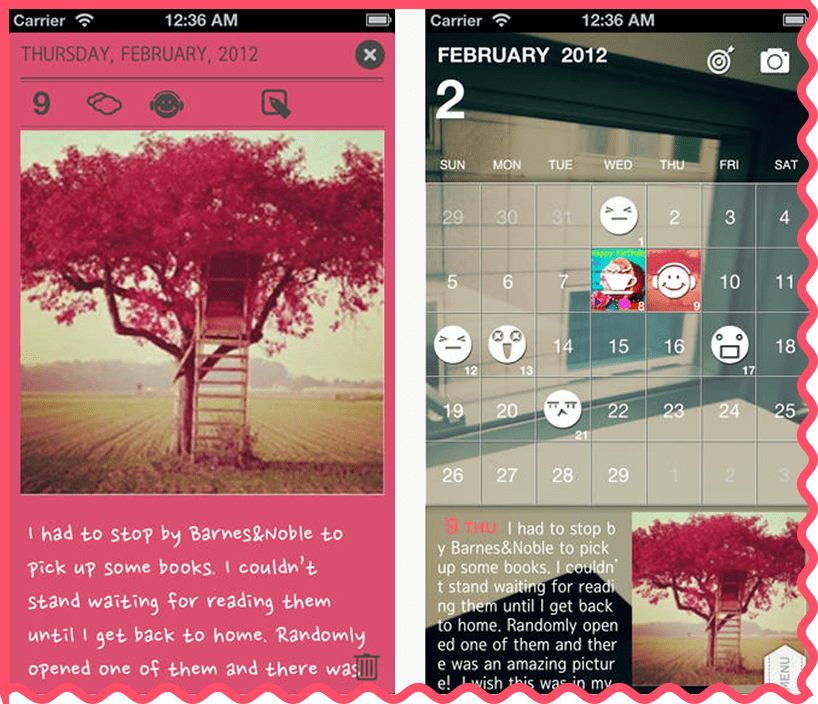 This isn't specifically for writers, but I really enjoy it. Day is a simple memory capture tool that takes text and images and connects them to specific days. What does this have to do for writing?
I personally use it to save ideas and inspiration that I later turn into blog posts, poems or works of fiction. It has a great search function that helps with navigating across many entries and over many months. I have hundreds of ideas in this app, and I use them regularly.
Turn Writing into a Habit: Way Of Life
Building habits is an important part of writing. There are so many habit building apps out there (try Habitica is you want to play your goals like a game), but I am most fond of Way Of Life. It lets you set goals and quickly log them when complete.
You track your progress over time, seeing your streaks and your failures with a simple red and green light bar. If it is a good habit you say it is good for you, if it is a bad one you say it is bad. This reinforces the behavior.
Train Your Writing Skills: Diary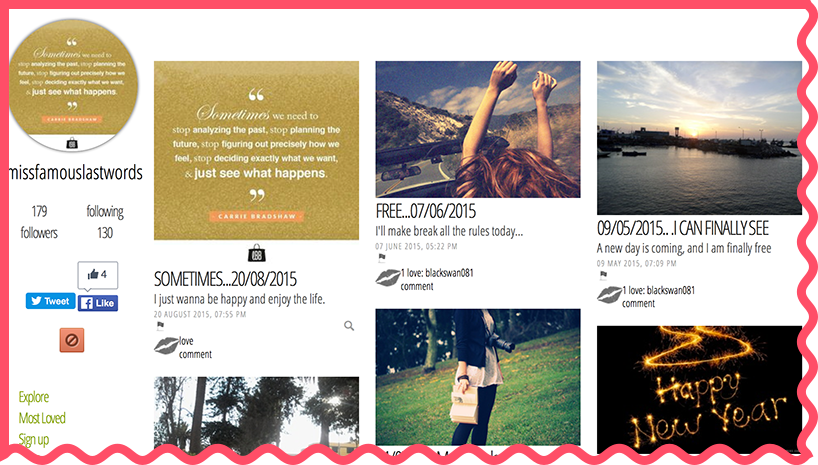 Journaling is such a fantastic way to keep your words flowing, to get outside of your head, and to keep your writing skills in prime working condition. Diary is a great app for that!
Not to mention a great way to deal with stress, depression, and other difficult emotions that can impact your writing. Even if you are just using a pen and paper, you should do it daily.
Brainstorming Tools
Get Others Find Ideas for You: MyBlogU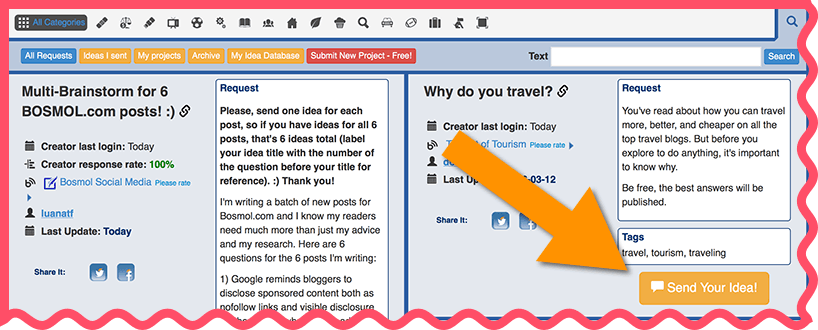 Being stuck is an integral part of freelance writing. How do you keep coming up with unique angles and ideas on a weekly basis despite being overwhelmed.
MyBlogU is a great solution here: Simply create an account and then start a new project giving your topic and asking strangers to send some unique ideas your way. You can even use those ideas as quotes in your copy: It's a huge writing help!
Find Random Facts on Any Topic: Reddit

Reddit is an awesome resource of information but this subreddit is an absolute gold: Today I Learned
Search this community for any keyword to get some really great ideas and angles for your future articles. It's a life saver!
Research Tools
Collaborate on Your Writing: Medium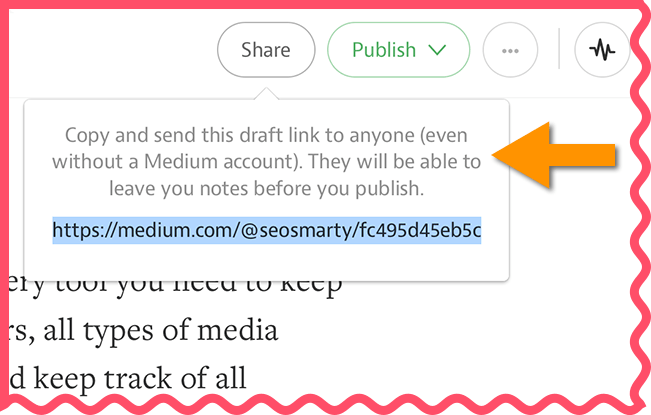 Research is probably the most tedious part of writing anything, whether it is a blog post or an essay. Streamlining it is always a good idea. Medium is a great way to invite people you know to collaborate on your drafts!
While it's seldom marketed as a collaboration tool (It's more about long-form social media posting), I have found the platform an invaluable collaboration tool.
You connect, you ask, you discover. Experts in many fields are there, and others who just have opinions based on experience. This mix of professional and personal make it a valuable resource for anyone who wants to know anything.
FirstSiteGuide provides a detailed review of Medium, how it works and what's the best way to approach it.
Collect Your Ideas: Cyfe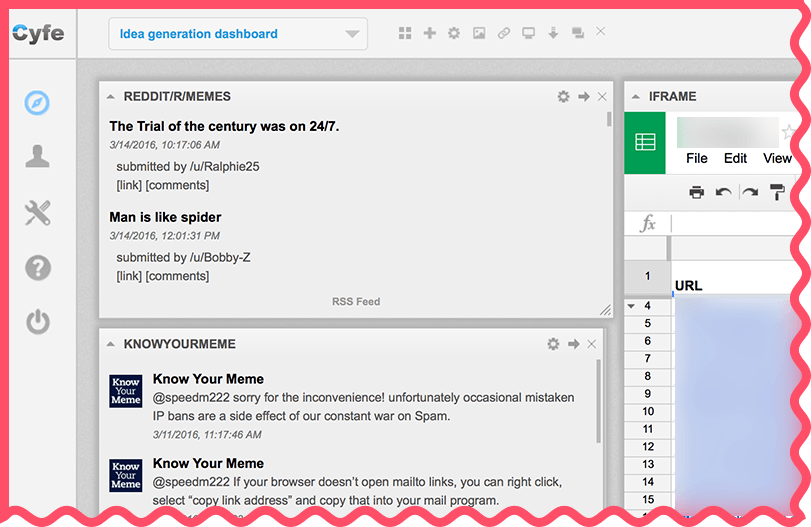 Cyfe is a great multi-purpose marketing dashboard that can also be useful to writers as well. You can use multiple dashboard to set your own dashboard for idea generation, for example:
Add RSS feeds of your favorite blogs
Add Google Alerts dashboard to monitor related trends
Import your favorite subreddits
Sync with your Google Spreadsheet where you collect your ideas
Import Twitter search results to monitor top Tweets in your niche and more
You can also add your to-do list or notes widget to draft ideas right while you are reviewing your dashboard. It's a great way to enhance your productivity!
Organize Your Ideas: Evernote
If you don't know about Evernote by now, you must be living in a cave somewhere, in which case how are you reading this?
Evernote is a complete organization app that lets you grab snippets of text, images, web pages and anything else you want to collect. You separate it by tags, projects or folders, and sync it between devices
So it is easily accessible no matter where you are. There are other curation tools out there, but one have ever managed to really reach the range of productivity and efficiency that Evernote has. Plus it can be integrated with other tools, like Google Drive and Todoist.
Research Keywords: Bulk Suggest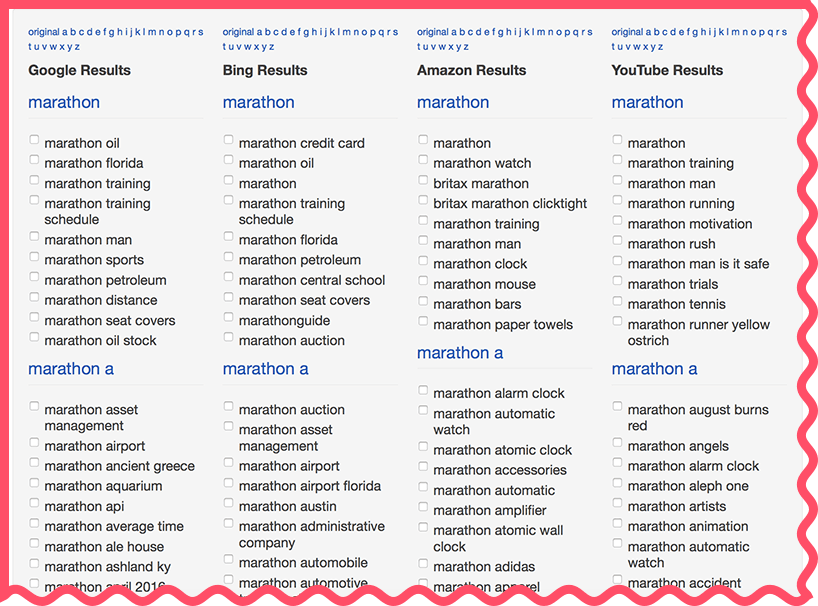 Keyword research is not just for SEO: Finding related keywords and phrases lets you expand your ideas, add subheadings and subpoints, find more areas to talk about. Plus, it does help your content rank!
I love using Google Suggest for keyword research because it shows what exactly people are typing in a search box when they want to learn more about any topic.
Bulk Suggest Tool is a master search engine that brings all of the different sources together into one. It searches Google, Bing, but Amazon and YouTube at a time.
Research Niche Questions: SERPstat
An interesting extension of this idea is the freemium tool called SERPstat: It can also search Google Suggest database but it has a cool algorithm filtering all the suggestions that might be questions: These are great talking points for your content!
All of these elements ultimately impact your writing style. From functionality to concentration, from ideas to creative metaphors, it is all a part of the same complex puzzle. These tools will help you from every angle.
Do you have a tool to put on the list? Let us know in the comments!