Internet security is more important than ever.
As the number of online users increases, so too does the opportunities for a cyber attack.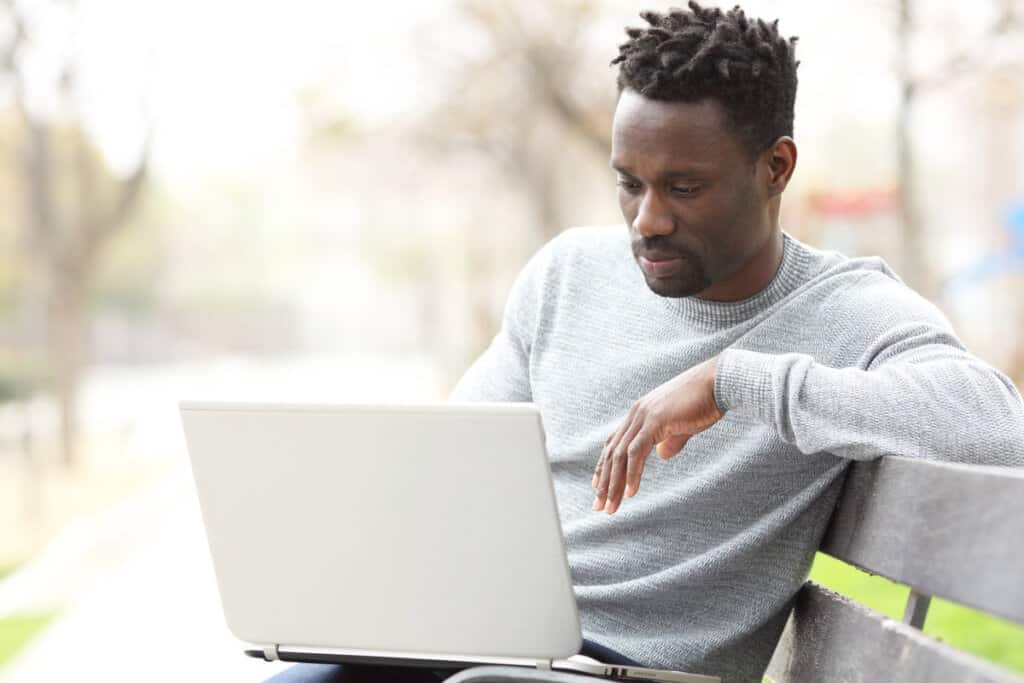 Ensuring your private data stays private should be of paramount importance, not only for yourself but also for your freelance clients.
Last year, in 2021, it showed us that all companies and individuals were at risk.
Smaller websites, like Thingiverse, all the way up to large utility companies like Colonial Pipeline, were victims of cyberattacks.
Ensuring your private data stays private should be of paramount importance, not only for yourself but also for your freelance clients.
You may be thinking to yourself, "I'm no tech expert; how do I ensure my data is secure?"
Thankfully, tech companies have done the hard work for you. They have developed a virtual private network (VPN) just for this use.
You might be wondering then, what is the best VPN services for 2022?
Let's find out!
What Is A VPN?
A VPN serves as a secure tunnel between you and the websites or services you use.
Think of a VPN as a barrier between your internet session and other prying eyes.
If you are browsing online and are privacy-conscious, then a VPN is key to maintaining your privacy.
Although it will not make you invisible online, it will ensure fewer people can see your data.
Benefits of Using a VPN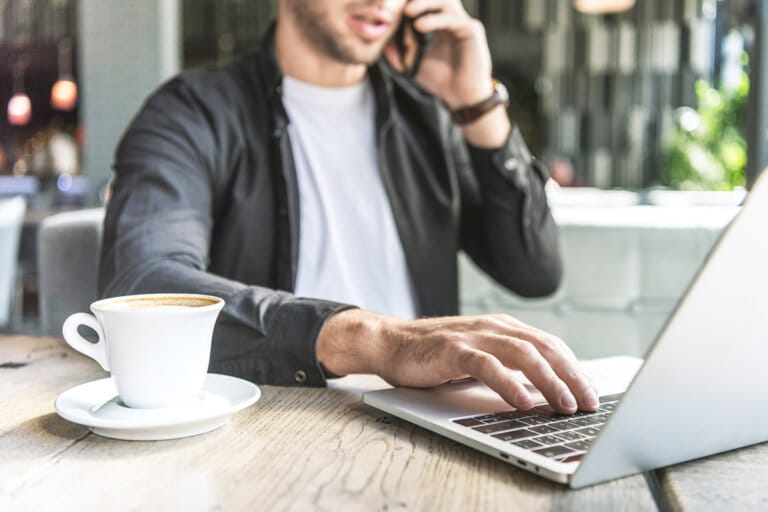 Aside from the peace of mind that comes with knowing your data is secure, several additional benefits of using a VPN include:
1. Anonymized Browsing Data
When you use a VPN, advertisers and the website you connect to think you are connecting from somewhere else.
A direct benefit of this is that your data is not tracked. On the personal side, this can mean you have better rates for airlines, hotels, and other services that price based on browsing history.
If you work as a freelance virtual assistant, this can give you an edge. Since you are not having the browsing information tracked, you may get better rates on hotels and flights. Better rates will make you and your client happy.
A VPN can also be helpful if you are working as a freelance copywriter.
As you may be aware, ads target you based on your browsing history and predicted persona. If you want to see a wider array of ads, a VPN can help you know what ads are currently in the space.
2. Secure Connections on Public Networks
If you are more location-independent, you may enjoy working in a coffee shop or other public setting.
You probably already know not to use your financial information on a public network. You may not know that all your browsing data can be seen on a public network.
When you use a VPN, you encrypt your data. Aside from the security this provides, it also lets you bend the rules.
If you need to access sensitive emails or complete a quick financial transaction on a public network, now you safely can.
3. Protect Your Clients' Proprietary Data
Did you know that without using a VPN, your connection to your client's files could be a security vulnerability?
Skilled hackers can use an unprotected connection as a backdoor to access your clients' servers and files.
If you want to show your clients that you are serious about security, you should be using a VPN – even if they do not require it.
Drawbacks of Using a VPN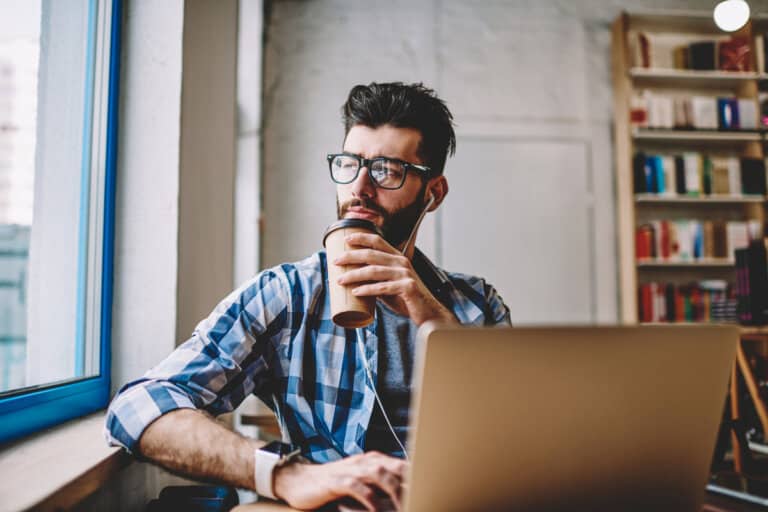 Although VPNs are generally a good thing, there are a couple of drawbacks to consider.
1. Speed Reductions
A common issue with VPNs is a slower connection. Slower speeds are an unavoidable truth of using a VPN.
Since you are connecting to another server that masks your activities, there will be more time between your search and the webpage loading.
Despite this inevitable slow-down, some providers are better than others. When comparing various VPN providers, be sure to search for reviews from trusted sources like CNET, TechRadar, or PCMag.
The connection speed when using the VPN is a benchmark these sites will investigate in-depth. If you found a VPN provider that you like, be sure to look up a couple of reviews to ensure the speeds are acceptable for your needs.
2. Requires Some Technical Knowledge (Or Google Time)
Although VPNs have been made much easier to use, they still need some tech-savvy.
While some VPNs are tailored for "set and forget," some initial setup is required. Not all VPNs are equal in how much knowledge they expect from their users.
Some VPN services are pretty hands-off after install, while some require more configuration. The more advanced VPN solutions give you more freedom on how your data is transmitted but require additional technical know-how – or some Googling.
Thankfully, you are not alone. VPN companies usually have installation guides to walk you through the steps.
Additionally, you can usually lookup an installation guide on your preferred search engine.
3. You Have to Login Use It
This con may seem obvious, but it is essential. Depending on the VPN provider, you may have to log into the service for it to work. Although this is simple, it is an extra step to be aware of.
All the benefits of the VPN will not be available to you if you forget to log in. Some paid-for VPNs allow you to connect when you start up your device automatically. It adds an extra step to your workflow, but the benefits are worth it.
4. Occasional Dropped Connection
Ultimately, a VPN connects to another server before sending your traffic to the intended destination (website or email server).
Sometimes, the connection between your computer and the VPN or the VPN and the intended website can be dropped.
If you are browsing with the expectation of privacy, this can be problematic.
Admittedly, this is rare, but it does happen. Most VPNs include a "kill switch" option. If your connection to the VPN drops while the "kill switch" is enabled, you will stop transmitting data.
Types of VPN Services for 2022
1. Remote Access VPN
A remote-access VPN is common for individuals to use.
It works by connecting you to a private network with features to encrypt your web traffic and provide an extra layer of security. It is common for remote employees or freelancers to use this type of VPN to access the company's private network and the files.
For personal use, people also use this type of VPN as a service to bypass censorship or regional restrictions. In either case, this type of VPN can be set up by an individual and does not require deep IT knowledge.
You know if you are using a Remote Access VPN if you download and install a client to connect.
2. Site to Site VPN
Large companies are the most frequent users of this type of VPN.
If the company has branch offices in different locations, then this type of VPN is used to connect the internal networks of each branch. It is also possible, although uncommon, for two distinct companies to connect their private networks in this fashion.
Unlike a Remote Access VPN, Site to Site VPNs are more difficult to set up. The difficulty is because Site to Site VPNs require communication between two or more routers. Most freelancers will not use this type of VPN on their own.
Overall, the most common VPN you will use as a freelancer is a remote access VPN, which most commercial providers offer.
If you are an independent contractor for a large company, you may run into a site-to-site VPN.
For the remainder of this article, when VPN is mentioned, it refers to a remote access VPN service.
Things to Look for When Choosing the Best VPN Services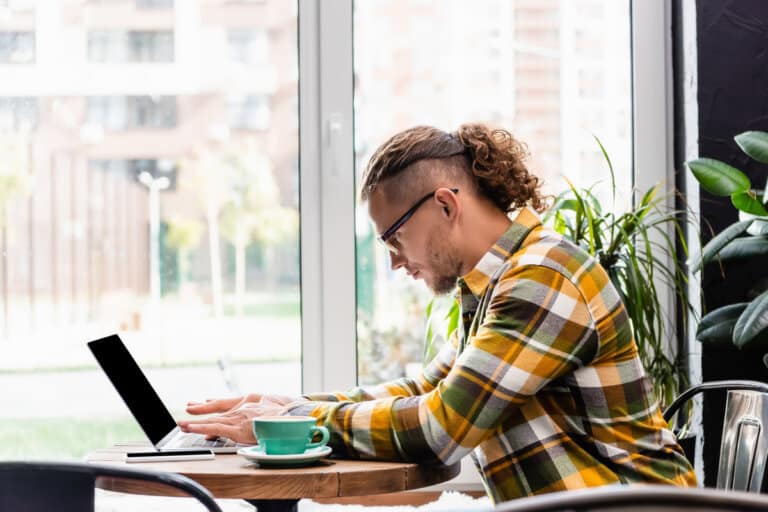 1. Data Policy
The whole point of a VPN is to keep your data private and secure. A reputable VPN provider will have their data privacy policy readily available. Additionally, reputable providers will ensure their privacy policy is easy to read and understand.
You should look for a provider with a no-logging policy. A no-logging policy means that the service does not retain your browsing information, ensuring your sessions are as private as possible.
In addition, you should also look at the jurisdiction where the VPN service's servers reside. Some countries have stricter rules on what data providers can be required to turn over. A quick online search can tell you if the country of jurisdiction may require more in-depth disclosures.
2. Speed
As noted previously, using a VPN can result in reduced browsing speeds. The browsing speed when using a VPN depends on several factors, including the server location, network usage, and the company's technology.
Several big tech outlets provide comprehensive reviews of VPNs and their relative speed. Speed is an important consideration, especially if you do video conferencing or transmit large files.
3. Support Options
Some companies are better at supporting their users than others. Ideally, you will never need to use support beyond getting set up. In reality, you may run into issues or additional questions. Especially if you are less tech-savvy, this is an important consideration.
Another thing to consider when looking at support is how they offer support.
Some companies provide real-time live support, while others only offer email support. You should consider how the VPN provider offers support when choosing which company to use.
Free or Paid VPN Services in 2022?
Ultimately, the decision to pay or use a free VPN comes down to your use case.
If you are unsure that a VPN is for you, a free VPN is a good starting point.
You should use a free VPN to try the technology and see if it fits your needs.
A free VPN will give you the core experience and let you decide if you should upgrade. It is important to note the common restrictions when using a free VPN which include:
Slower speeds and lower service priority
Limited or delayed support
Data restrictions
If you already believe that a VPN is for you, it is likely worth just buying a subscription.
Many VPN providers offer a steep discount for a two or 3-year plan. The two or 3-year plans will often cost you between $2 to $4 per month.
Financially, it is not worth purchasing a monthly subscription as you pay two or three times the price.
There are some additional benefits of using a paid VPN service which include:
Advanced Features (Split Tunneling, DNS leak protection, etc.)
Priority Support
No Data Restrictions
Wider choice of servers to connect to (this affects your data protections and connection speed)
Recommended Free Best VPN Services in 2022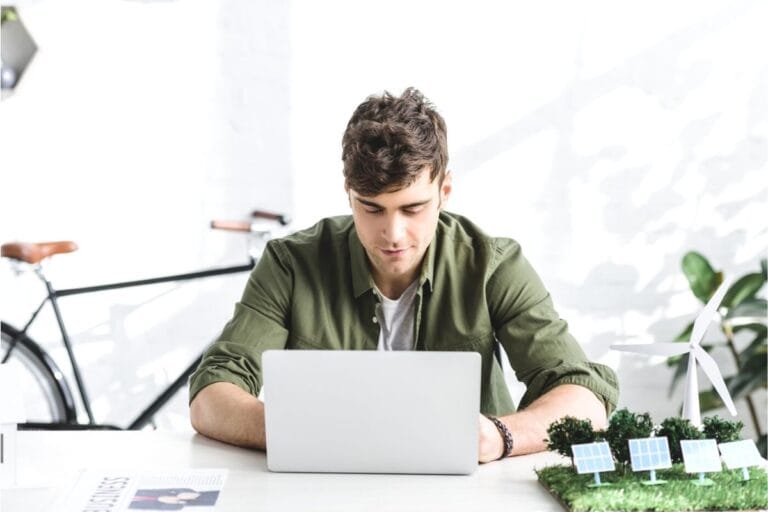 1. TunnelBear
If you are not doing freelance work that requires large file sizes, then TunnelBear is a great VPN to try and see if it is for you. It has a cute mascot and a simple user interface. Additionally, TunnelBear is owned by the same company that owns McAfee.
Another advantage for TunnelBear is its privacy policy.
Unlike many providers, they took great pains to make their privacy policy easy to understand. You can quickly skim the policy and understand what data they collect and how they use it.
TunnelBear does have one major disadvantage, however. The free version only lets you use 500 MB of data per month.
If you are only using TunnelBear to send articles, this should be fine. If you use TunnelBear to send large files or perform heavy research, this limitation can be debilitating.
If technology is something that scares you, then you should give TunnelBear a try. You should also try TunnelBear if you want to see how a VPN works without getting into the finer details or spending money upfront.
2. ProtonVPN
If you are looking for something with a bit more power, then you should consider ProtonVPN. It is fast, secure, and offers no data limits for the free plan.
ProtonVPN would be an excellent tool for freelancers that are a little more tech-savvy and need an uncapped data restriction. Its free version has some advanced features and allows you to toggle if it connects on device startup.
ProtonVPN also has an easy-to-understand privacy policy. Similar to most trustworthy VPNs, they have a no-log policy.
While there are many benefits, ProtonVPN is not without its downsides. If you are using the free version, you have a lower priority for speed and may see speed decreases. It is also one of the more expensive VPNs if you decide to upgrade to the paid version.
Recommended Paid VPN Services for 2022
1. Surfshark
Surfshark is a premium VPN that will not break the bank. Surfshark has many premium features, such as obfuscation (which masks your VPN use from your internet provider.) Surfshark also allows you to connect unlimited devices to the network.
In addition to the more advanced features, Surfshark has been tested to have decent speeds and little to no privacy leaks. The focus on privacy is further validated by an independent audit performed by Cure53. Surfshark received high marks on the privacy it provides for users.
Surfshark is affordable at just $2.30 per month for a 2-year plan (billed as one payment of $59.97.) PCMag ranked the service as a 4 out of 5 stars in a recent review.
2. NordVPN
If you watch Youtube videos, you have probably seen sponsorship or two for this VPN software. NordVPN is another good option for a fast, reliable VPN. Like Surfshark, it offers several advanced features like obfuscation and allows up to six devices to be connected simultaneously.
NordVPN publicly posts its privacy policy and the results of its security audit.
A Big 4 third-party auditor performs the security audit. Similar to Surfshark, NordVPN received high marks for privacy and security.
The cost for NordVPN is slightly more than Surfshark at $3.71 per month for a 2-year plan (billed as one payment of $89.99.). PCMag also ranked this service as 4 out of 5 stars in a recent review.
Wrapping Up
If you are a freelancer, you should use a VPN. A VPN is a cheap but valuable investment in your business that can provide you peace of mind and emphasize your commitment to security.
Choosing a VPN may seem overwhelming at first, but you will be on your way to a more secure browsing experience with a little bit of research.
So, which of these VPNs are you considering? Alternatively, is there a great VPN you use that I missed? Let me know in the comments below.