If you're a natural storyteller, you'll know that an idea only has to float through your mind before it's being kneaded into a start, a middle, and an end. Whether it's a trickle or a rapid, ideas flow constantly. It's unstoppable.
The beauty of this skill is that a freelance writer can work for multiple clients and never be short of inspiration.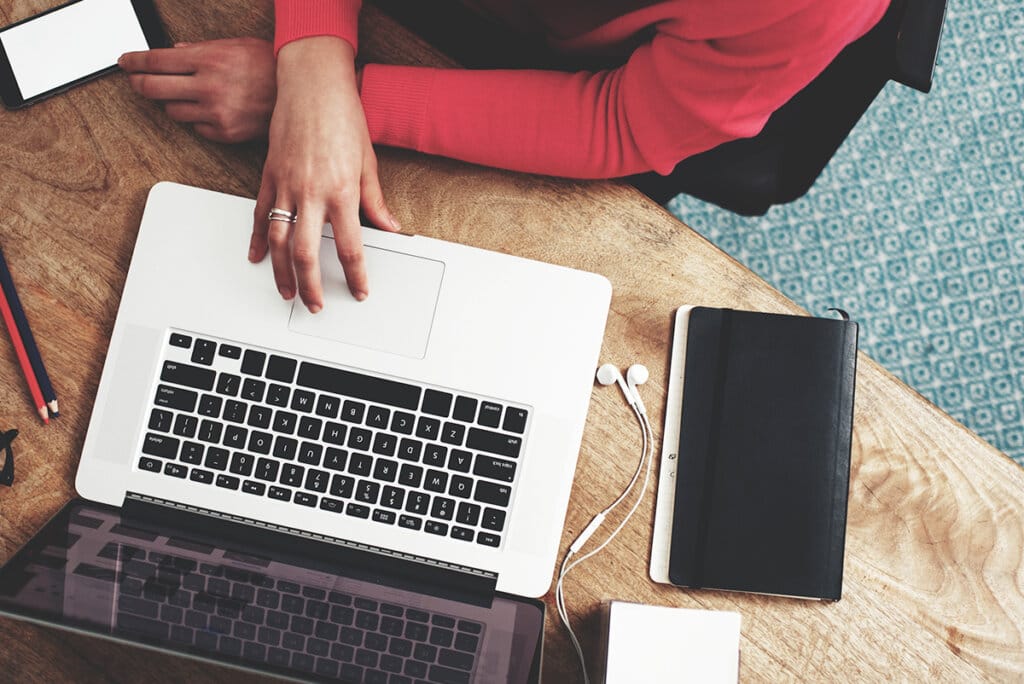 That is, until your content ideas begin to leak out the sides or force their way through small gaps in your day to shower you unexpectedly.
freelance writers can work for multiple clients and never be short of inspiration.
What do you do when you can't control them?
If You Run On High, You're Going To Fall Over
I've been there.
You have loads of ideas for your own blog or to boost a client's online content plan. It's gonna to be great, isn't it?
So, you make a start.
A few weeks later you've been cracking the whip on your own productivity and, like a swarm of bees, ideas crawl all over. The buzz never seems to die down.
In no time at all, you start to feel overwhelmed.
Why can't I find time to write out more of the posts? Am I on the right path? Can I really make it as a freelancer?
Slipping and sliding all over your working week, there is no structure to your day and this is where your ideas fall down.
The Filofax Isn't Dead
In executive offices up and down every skyscraper, the Filofax was an 80s status symbol. This heavy block of diary sheets wrapped snug in a leather bind was the organizer of choice.
These days, there's a diary format to suit every type of worker. For the busy freelancer, using a planner is less a sign of success and more a necessity.
Not only can you better plan your week to meet client needs, you'll also avoid feeling like a hamster in a wheel; there will be no more wondering if all this hard work is paying off – just look back to see how much you've achieved.
Whatever you use to organizer your freelance career, it's vital you use something. Here are just a few ideas to help you set up:
1. Traditionalist
Moleskine makes good old-fashioned paper diaries and planners in a wide range of colors and designs. From weekly planners to project planners, and taskmasters to panoramic planners – you want it? They got it.
2. Digitalist
Google Calendar is free on Android. Share calendars with others, add the location to an event, color-code occasions, and set alerts that remind you to complete a task or go to a meeting. There are many other digital calendar apps to choose from.
3. Team Player
Evernote is especially helpful if you work with other freelancers or write regularly for certain clients. Share notes and folders, annotate images, or record your voice. You can sync these notes across all devices to work from anywhere.
Catch the Horse Before It Bolts
When you begin to actively manage your time, freelance life takes a turn for the better. The hard part now is to capture ideas as they show themselves, which we all know can happen at any time and anywhere: in the bath, on the train, up a mountain.
So that you don't lose that clever sub-head idea or forget to include something vital, give yourself the tools you need to capture your ideas before they fly away forever.
The solution is as simple as keeping a pen on you at all times to scribble on the back of a leaflet or a napkin. Better still, carry a small notebook to jot down trigger words in a hurry that remind you of content ideas later on.
An app like Remember The Milk is a popular digital alternative for keeping notes on your smartphone.
If You've Got It, Flaunt It
Life would be sweet if we could one day find time to write out all of our ideas but, the truth is, none of us will ever have that much time. And that's a good thing, isn't it?
Instead, we have to make the most of what we've got. The answer is to take our old content and re-work it into something new.
Take that blog content and make it into an eBook. Use the stats you presented in an article to create an infographic. Express your main points in visual form and start a vlog (video blog).
There are many tried and tested ways to create more content when time is limited, so there's no need to reinvent the wheel.
The joy of networking and sharing ideas with other freelance writers and creatives is that we each find our own way to get on and hit our targets.
Share your tips with the rest of us in the comments below.