Do you know how to write a query letter?
As a freelancer looking for work, you've probably hit the job boards, sent off your applications and emailed pitches hoping to land the perfect client.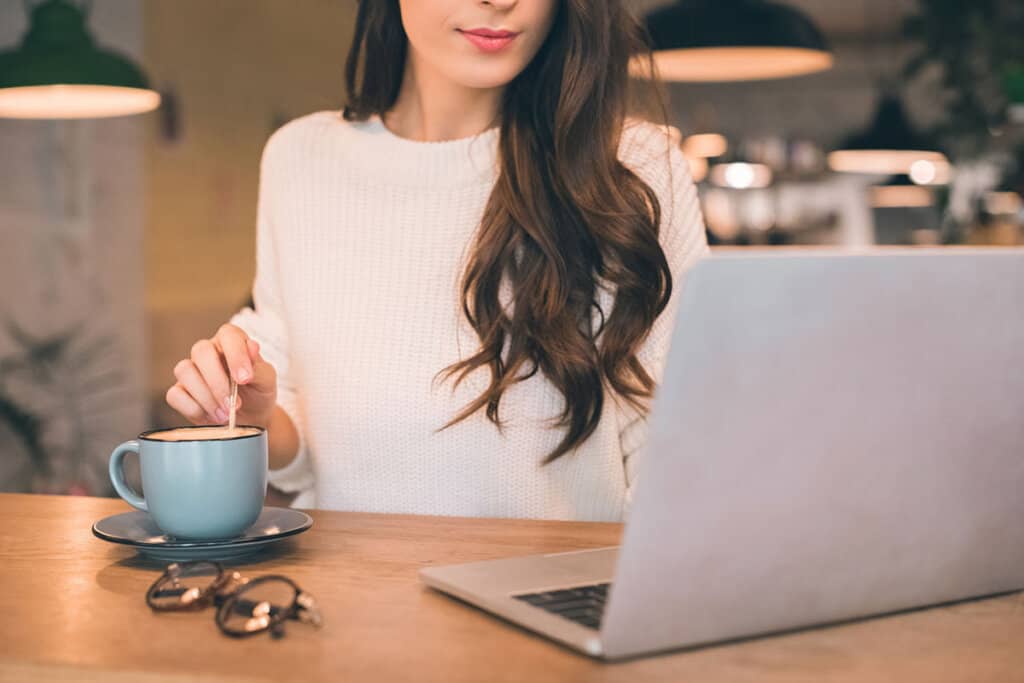 Pitching, I believe, is perhaps one of the best ways to secure long-term work and build a strong relationship with a client.
Do you know how to write a query letter?
Why? Because when you pitch, you are reaching out to the perfect client: a client in your niche that can benefit from the content you are good at writing.
A query letter is a type of pitch that not only lays down what you can offer to clients but gets them excited about it as well.
Ready to get started? Here's what you need to know about query letters and how to write them.
What is a Query Letter?
In essence, a query letter is another type of pitch.
But instead of simply telling a potential client what you can do for them, a query letter is written to get them excited about your content.
Like a pitch, it is short, sweet and to the point.
In a query letter, you talk up your article idea without overselling it while demonstrating why you are a perfect fit for the client.
Your query letter should show why your article is relevant to the client's target audience and instill confidence in your abilities.
3 Easy Steps to Writing a Query Letter
Not sure how to write one? That's okay! I'm going to walk you through the easy steps to writing the perfect query letter.
1. Lay Out Your Idea
You want to start your query letter by laying out your amazing article idea – just make sure you're not vague about it.
For example, avoid writing: "My article is about xyz." You want to provide as much detail as possible so that the client has a full understanding of what your article is about – and this can be done in one simple sentence.
For example, maybe you're planning an article about COVID-19's impact on automobile insurance:
Nope: "My article is about COVID-19's impact on automobile insurance."
Better: "My article looks at how the changes caused by COVID-19 have led to increased car insurance rates."
Best: "My article explores how COVID-19 has affected global trade and the acquisition of imported car parts and how this has led to increases in automobile insurance policies across the country." You can see that by simply adding a few more words, you're giving the client a more fleshed-out idea of what your article will be about.
2. Relate Your Piece to Their Publication/Site
Obviously, you aren't going to outline an article about car insurance for a site that focuses on digital marketing strategies.
If there's one rule about pitching, in any form, it's getting to know your client and what type of content they typically publish.
However, you still need to help that client understand the relevance your article will have to their site and how your content can add value to their business.
By doing so, you're showing the client not only how your piece will benefit them but that you have taken the time to understand who they are and what their business is all about. A great way of doing this is to reference an article or two from their site or publication that has a similar style and tone to your own.
Point out that your topic hasn't yet been written for their site, making it unique.
For example: "My article will fit in nicely with relatable articles on your site such as 'Article 1' and 'Article 2' while providing your site with a fresh and unique perspective on the topic of XYZ."
In this section of your query letter, you can also write some sample headlines for your article.
Make sure they fit in with the site you are pitching to while being catching and interesting.
If the site uses click-baity titles, feel free to incorporate those into your query letter or, if they tend to post list-type articles, create a headline to match that style. The point is to make the client say, "Hey! That article would perfectly on my site!"
3. Introduce Yourself and Mention Your Writing Experience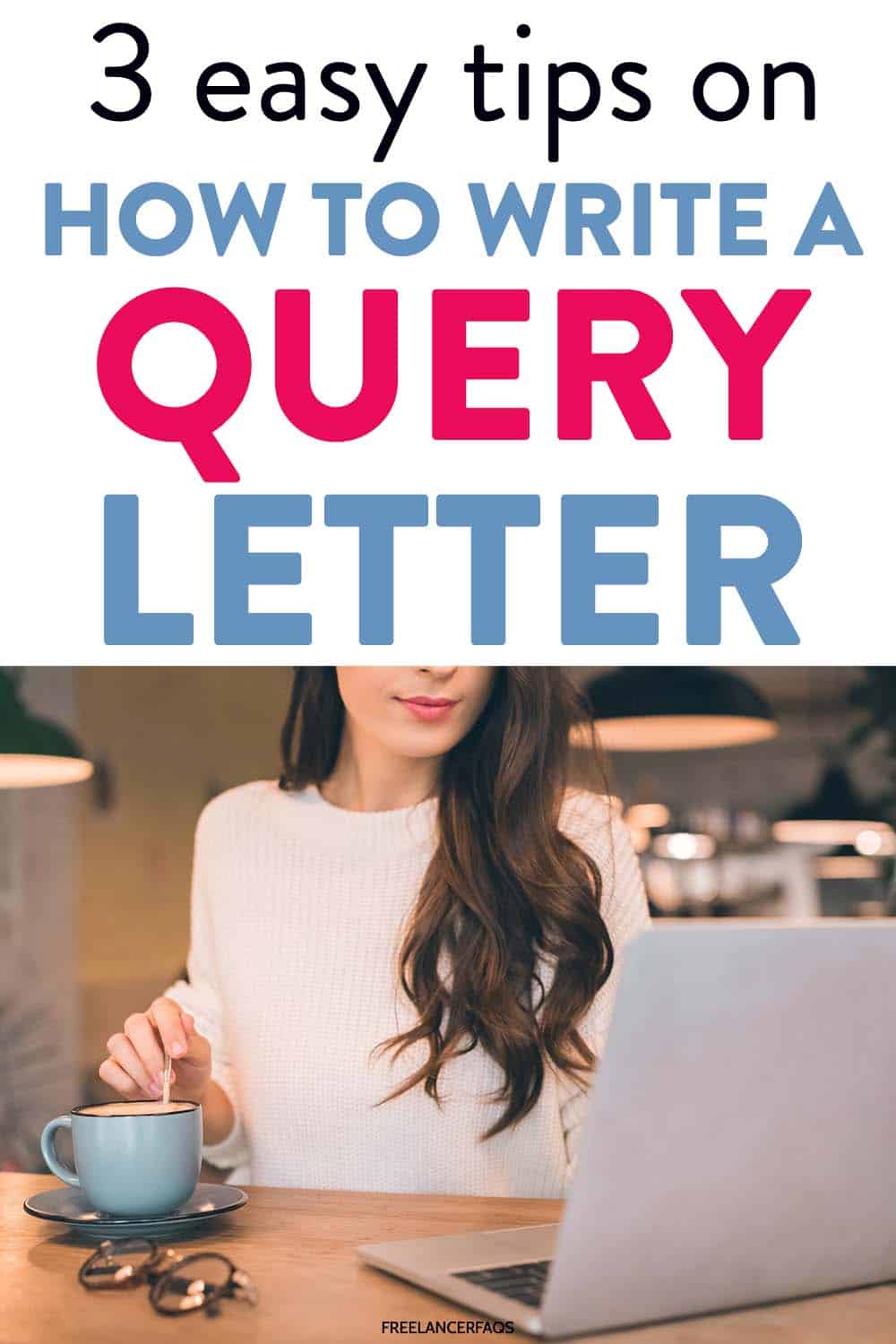 A query letter is not the place to talk about your educational experience, volunteer work or anything personal about your life.
Clients want to know about your writing abilities and they want to know if you have the chops to write engaging content for their readers.
That being said, if your education is related to writing, or your work experience tied into creating content, go ahead and mention these things in your query letter.
You can reference guest pieces you have written for other clients (as long as they are not ghost-written) or even direct the client to your own blog.
Just be sure that you are referencing content that fits with the client's niche and writing style. If you're pitching an article about car insurance, don't send them to your parenting blog.
This is where having a writer's portfolio comes in handy!
Before you send out a query letter, you can write up a short spec piece related to the topic you are pitching and throw it in your portfolio to link to.
Basically, you want your samples to say to the client: "Hey! Look what I can do! And I can do this for your site, too."
An Example Query Letter
So I've told you how to write a query letter – but now I'm going to give you an example to see what it looks like all put together!
However, feel free to use it as a guide to writing your own amazing query letter.
Dear Client,
Did your vehicle insurance go up recently?
After being in the insurance business for 15 years, I'm sure you understand the cause for the recent upswing in policy pricing but perhaps your readers aren't aware of the reasoning behind it.
I would like to propose to you an article title "How Will COVID-19 Impact Your Car Insurance Policy?" that explores how COVID-19 has affected global trade and the acquisition of imported car parts and how this has led to increases in automobile insurance policies across the country.
My article will fit in nicely with other relatable articles on your site such as "How to Keep Your Vehicle Insurance Low" and "10 Tips to Finding the Best Car Insurance Rates" while providing your site with a fresh and unique perspective on the topic of car insurance, especially how the recent pandemic has affected this industry.
I am an experienced writer and former insurance agent. I am knowledgeable in this industry and would love to help contribute not only to your blog but to the success of your business.
You can view samples of my work by taking a look at my portfolio or these guest pieces I have written for the insurance industry:
Total Insurance – "8 Common Insurance Myths: Busted!"
Big City Insurance Brokers – "Does My Business Need Interruption Insurance Coverage?"
Insurance FAQs – "How to Keep Your Insurance Rates Low as a New Driver"
Thank you for your time. Please feel free to reach out if you have any questions!
Sincerely,
F. Writer
Query Letter Mistakes
Now that you know what a query letter for freelance work should look like, and what it should include, here are some mistakes you should definitely avoid while writing your query letter:
Too Many Words
The above sample comes in at about 250 words. While you don't want to get too hung up on word count, you should try to keep your query letter under 300 words.
Some clients and businesses receive a ton of query letters from freelance writers, so you want to make sure yours not only stands out but is read in its entirety.
So, as I mentioned before, try to keep your query letter short and sweet and to the point!
Positioning Yourself as a Beginner
Maybe you don't have a spectacular portfolio or list of successful guest posts under your belt, but you should never refer to yourself as a beginner or novice in your query letter.
That's not to say you should lie about your experience but you should definitely leave your level of expertise up for interpretation if this is the case.
Ultimately, if you don't have any sample pieces to share, just focus on selling your article idea!
Not Researching Your Client
I mentioned the importance of researching your clients earlier in this article but it is definitely worth mentioning again.
You're not just pitching an article idea – your pitching the value you can add to the client's site or publication. By showing a vested interest in what they do, you are demonstrating your commitment to their success.
In the sample above, the letter makes mention of the client's experience in their industry. This shows that the writer has, at the very least, read about the company's history.
Mentioning Money
Yes, money is important when it comes to finding freelance writing jobs, but you want to leave any mention of money out of your query letter.
When you visit a car dealership, do they tell you the price of the vehicle right away? Sure, there are big stickers on them but the salesperson is going to pump up the features and benefits and get you excited before dropping a price tag on you.
You're doing the same thing in your query letter so wait until the client accepts your idea before discussing the cost of your services.
Sending Your Query Letter to the Wrong Person
With businesses wading through piles of emails every day, you want to make sure your query letter gets to the right person the first time you send it.
Otherwise, it's going to get lost in the fray and end up in email Narnia.
Look through the client's site for contact information and a name if you can find one. If they don't have their name posted you can use a vague and professional opening such as "Hello" to "The Editor" (if it's a publication).
I would stay away from "To Whom It May Concern" – it seems a bit old-fashioned and assumptive.
There You Go!
If you weren't sure how to write a query letter, hopefully this guide has helped you get started on the process!
Have you written a query letter before?
Did it land you some work?
I want to hear about it in the comments!