Think superb writing skills are all you need to keep your clients happy when you're a freelance writer?
Think again.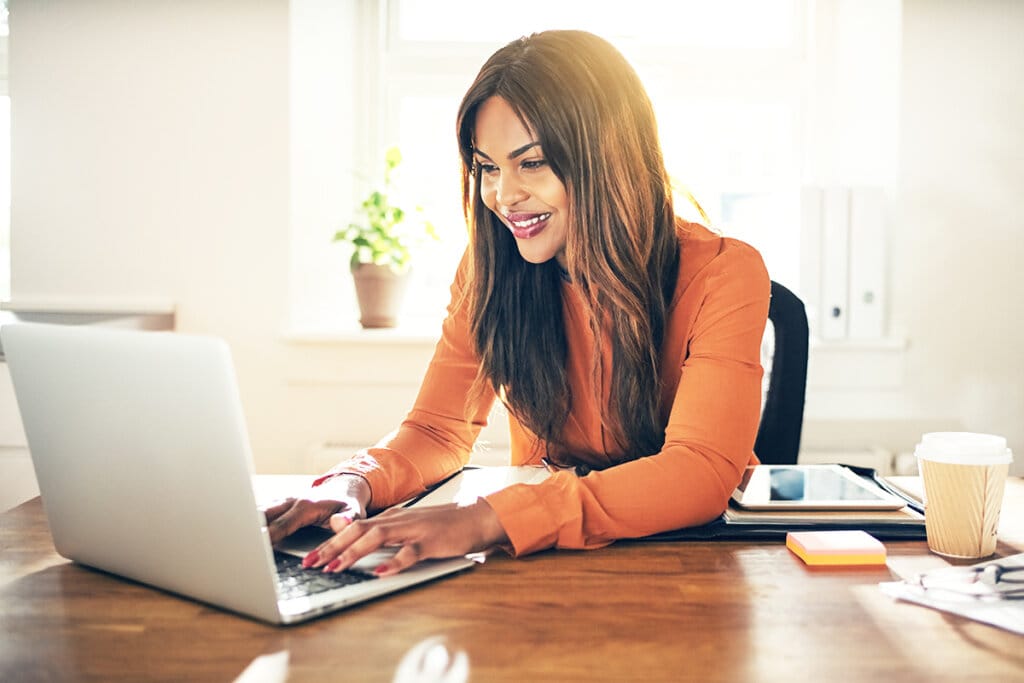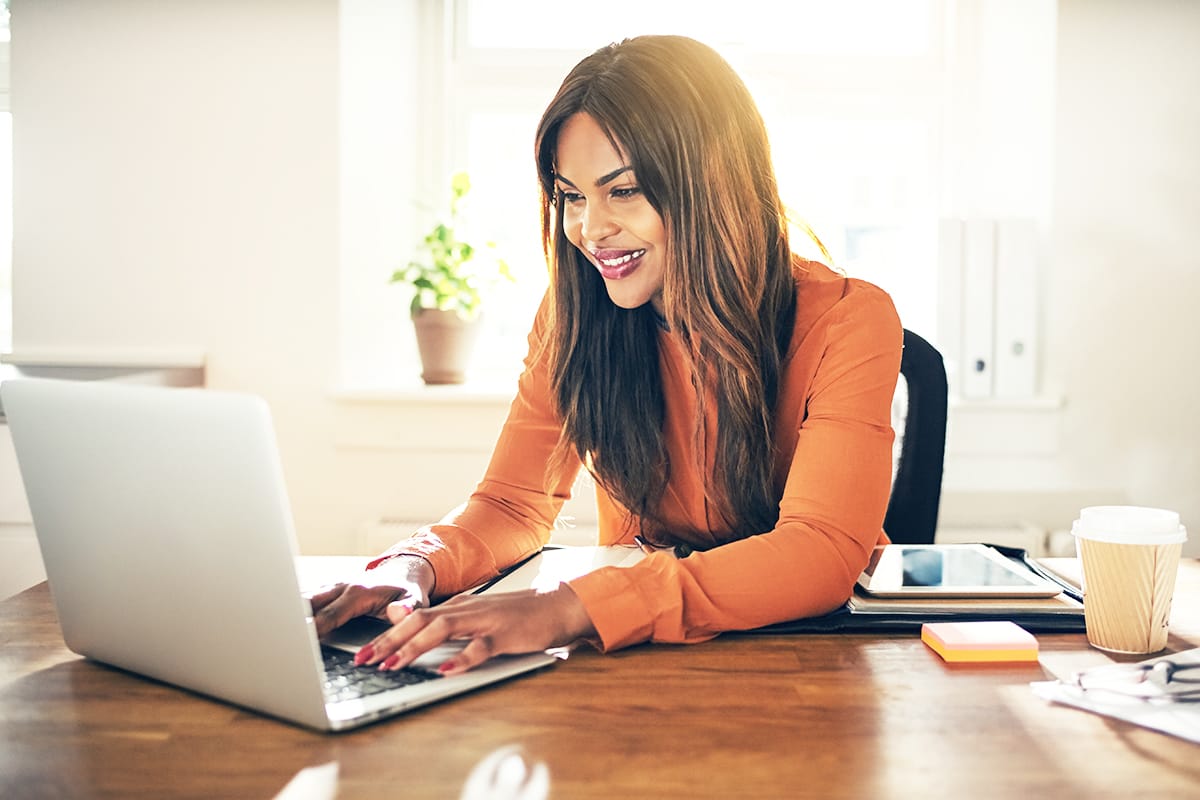 Clients don't just want quality work from you, they also want an easy, smooth working experience.
Think superb writing skills are all you need to keep your clients happy when you're a freelance writer? Think again.
I spent over a decade managing short-term contractors (including a lot of writers) as a project manager, so I know first-hand the qualities that make freelancers valuable to clients–and what makes clients pull their hair out.
Making it easy and stress-free for clients to work with you matters, because then they'll want to hire you again in the future.
Data shows the probability of selling to an existing customer is 65%, but just 5-20% to a new prospect. That means effort spent on keeping your existing clients happy will give you a much better return on investment than effort spent on attracting new clients.
So, if you want to be a successful freelancer, you need to make sure your clients love working with you so much they come back for more (and sing your praises to everyone they know).
Want to know how?
Here are tried-and-tested ways to ensure your clients are super-satisfied with your services.
What Do Clients Want?
Let's face it, clients are busy.
They have their own targets to meet, boss to keep happy, overflowing inbox to deal with, and they need to remember to buy milk on the way home.
So they want quality work from you, of course. But they also want it delivered in a way that requires as little extra time and effort from them as possible.
If you can provide a smooth, efficient working experience, you're automatically ahead of other freelancers who don't invest enough time or effort in their client relationships, or who mean well but make basic mistakes that frustrate clients.
So, what does this mean in practice? Let's break it down.
What Makes A Good Freelance Writer?
Before we dive in, a word of warning – the points below only work if you're good at the fundamental service you're offering (i.e. writing).
If your writing skills are terrible then it doesn't matter how great you are at keeping in touch or meeting deadlines – your client still won't be satisfied with the end result.
But if you're a decent writer who also provides the following – bingo!
Be Organized
Before you start working with clients, get your basic business systems and processes in place. You don't want to be scrabbling around trying to sort these things out while you're halfway through a project – it looks unprofessional and it'll take your time away from the actual work.
So, make sure you're set up to invoice clients and receive payment. You may want to have a service agreement or terms and conditions document ready.
Put in place a system for planning your work time, and another for keeping track of your different pitches and writing projects.
This might be on spreadsheets, in Trello, Asana, or a notebook. It doesn't need to be complicated – it just needs to work for you.
Set up a clear filing system, and use it.
You don't want to end up desperately trying to find the research notes you wrote for a particular assignment because you can't remember where you saved them. Or because you called the file 'research' and it's now impossible to track down among dozens of other near-identically named files.
Clarify the Brief and Set Realistic Expectations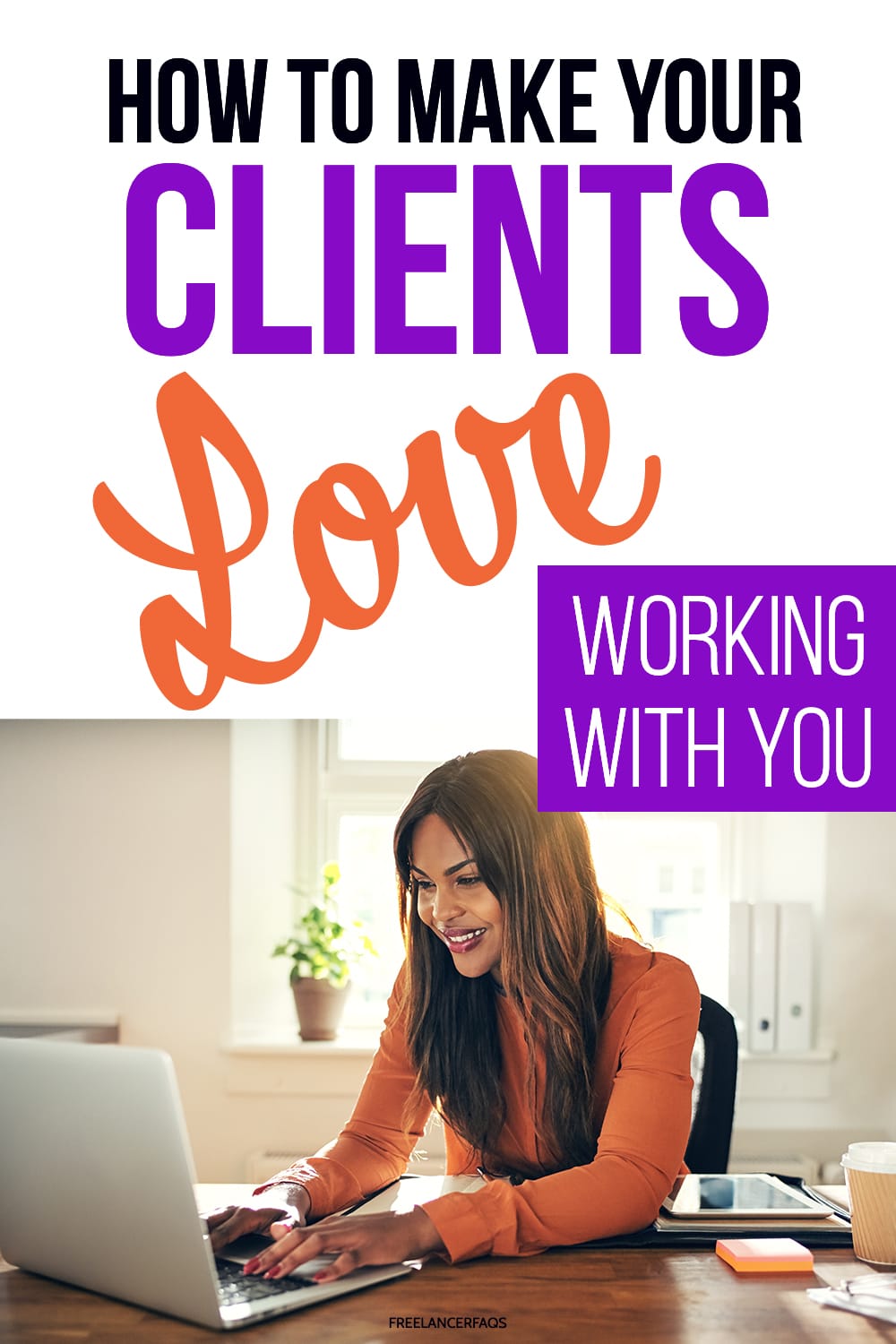 Get a clear brief from the client.
If they don't provide one or aren't sure what they want, ask questions to clarify. Make suggestions. Above all, ensure you're both clear on what will be done, when, and how.
For example, do they want you to provide images as well as writing? How much research will be needed? Will the project be ghost-written or with your by-line?
And if they want the moon on a stick, don't go along with it knowing it's not possible to deliver.
It's part of your role to (diplomatically) tell them if their ideas, timeframes or expectations are unrealistic, and to suggest achievable alternatives instead.
Communicate Clearly
Agree upfront when you'll be in contact with the client. For a small piece of work, that might just be when they first brief you and when you submit.
If it's a big project or ongoing work, check in with them regularly to keep them updated – don't wait for them to ask.
Set clear boundaries about when and how you can be contacted, to avoid misunderstandings later.
And stick to it – if you say you'll only communicate by email or phone during office hours but then you respond to their text messages in the evenings, they'll keep right on texting you.
Aim to build rapport – remember they're people, not just clients.
Being friendly, and showing awareness of their own needs and interests, only takes a little effort but can make them feel much more favorably towards you.
If you hit a problem which means you can't meet the original deadline, or can't fulfill the project brief as planned, tell them as soon as possible and outline what you propose to do about it.
Don't put it off, or bury your head in the sand and hope you can just muddle through. They'll appreciate your proactive approach.
Be Reliable
This one is simple, but oh-so-easy to get wrong:
Do what you said you'd do. Meet deadlines. Respond to messages.
Follow any specific instructions in the brief you agreed – if they ask you to do things one way and you do them another way, that's irritating. Don't be irritating.
Be Helpful and Go the Extra Mile
Add extra value where you can (this doesn't mean undercut yourself or give it all away for free).
Recommend useful software or apps, and share tips for approaching specific issues. If problems arise, tackle them swiftly and proactively.
Clients appreciate the small details that save them time and effort, such as Elna Cain's suggestion to format your author bio as HTML before submitting to them.
Say thank you to clients when projects finish. Refer or recommend them to others, if appropriate, and follow them on social media.
Keep in touch periodically after your work ends – share a link to an article you think they'd like, or send a good luck message if they have a big event or product launch coming up.
It only takes a moment, and demonstrates you're thinking of them and being generous with your time and energies – and it helps keep you in their mind when they next need a freelancer.
These small extra actions help build longer-term relationships which can lead to more work in the future.
Reviewing customer loyalty trends, SmallBizGenius concluded, "In an era of plentiful great choices, the quality of the product is becoming less and less impactful compared to the quality of customer service and user recommendations."
The Takeaway
To make clients happy you need to put effort into making the whole experience of working with you as smooth and stress-free as possible for them.
As a writer, it's tempting to focus all your energies on producing great writing (and don't get me wrong, that's important too!).
But making sure you're also reliable, responsive, and helpful will tremendously boost your value as a freelancer.
It makes clients much more likely to hire you again and to recommend you to others. This is a much more effective way to get more work than focusing only on getting new clients.
What strategies do you use to make sure your clients love working with you? Are there other things you'd add to the list above?