As a fresh freelance writer, you'll often hear (read) the phrases "pitch a query letter" or "submit an LOI."
These new terms are usually in the wealth of how to articles out there, and you might come to think that the terms query letter and letter of introduction (that's what LOI stands for, by the way) are synonymous to each other—even synonymous in the way that you don't know what they mean.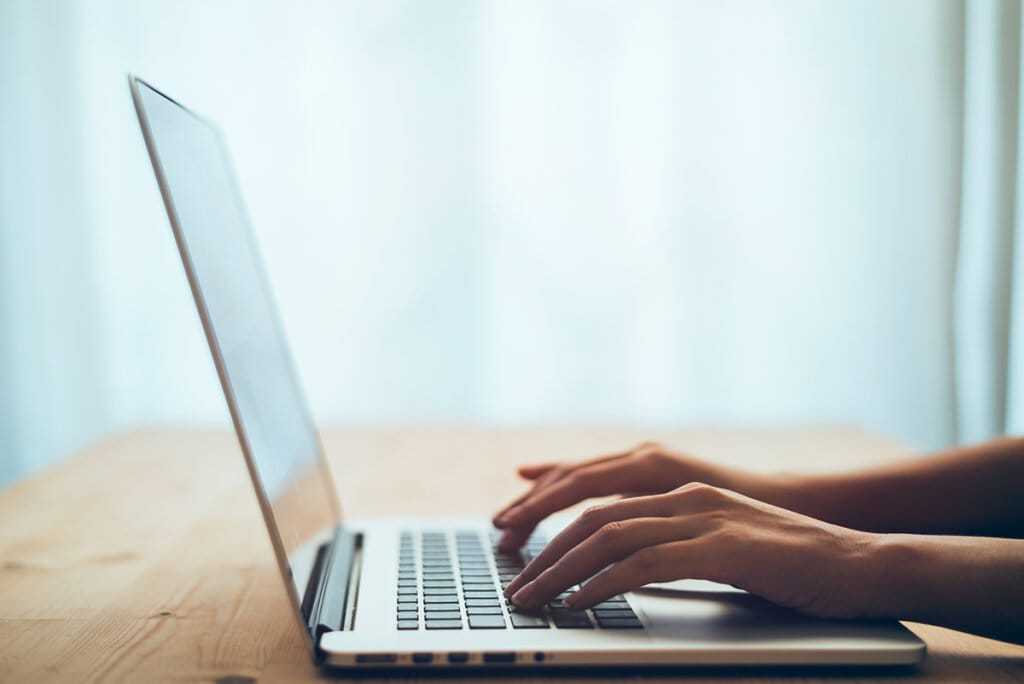 Just to be clear, these two don't always mean the same thing.
Yes, you can write an introduction that works like both an letter of introduction and a query letter, but separately, each has their own distinctions, different purposes and different levels of appeal to different clients.
What is a Query Letter?
The query letter is the type of application letter that works well with established sites with loads of traffic or known publications like national magazines.
While a good part of query letter includes an introduction and a convincing appeal as to why you're a fit writer for your target client, the bulk of a query is pitching them a winning article idea.
Given that these guys already have a big team of their own writers on board – in addition to the hundreds of queries they get each month – the best way to get into these markets is to pitch a story idea.
The bulk of a query is pitching a winning article idea.
Your query letter should show why it is relevant to their target audience and give them confidence that you are the best person to write for them through relevant credentials and an appealing presentation that shows that you did do your homework.
And What is An Letter of Introduction?
You might be asking yourself, what is a letter of introduction for a job?
LOIs, or letter of introductions for a job, on the other hand, are better suited for trade magazines, local or custom publications, especially those whose niches or target audience are not obvious beforehand.
A letter of introduction's purpose is to prove to these clients that you are fit to be part of the pool of freelance writers they usually have. Your letter of introduction should emphasize your credentials, past experiences, relevant entries in your portfolio and most importantly, why you are fit to write for them.
If you can't tell exactly what the client's target niche is, tell them what you are willing to do for the job and what topics you are willing to cover for them.
When Do I Use a Query Letter and Letter of Introduction?
A handy principle to remember is this: query letter for big time publications and sites, letter of introduction for business, trade and smaller publications.
While writing for a big time publication looks great on any writer's resume, getting into them is a lot easier said than done. As mentioned above, not only do they get loads of queries a month, they also have their own writing team.
An LOI would just go straight to the trash because if ever the editor comes up with a story for the current issue, he'd definitely have one of the in-house writers write the article instead of a freelancer.
A knock out query is the best way to get their attention, though prepare to wait quite a while for their response (if you'll get any, at all).
LOIs are better suited for smaller publications mainly because they are the ones in need of freelance writers. They only have a small team of writers and loads of stories that may be too much for said team to finish before the deadline.
These clients find freelance writers by looking into a list or pool of freelance writers who have met their magazine's standards. Of course, it won't hurt an LOI to add a story idea or two in the body, just so long as you are sure it is geared towards the client's target audience.
How Do You Write a Knock Out Query Letter or LOI?
One important factor is doing your research, especially for the big time publications. Know not only who the target audience is but also the tone, the writing style and – most importantly – the names of the editors to contact.
Research will also help you know the best relevant article ideas you can pitch for the client, especially if they are newsworthy.
Read up on past articles of your prospectus if you can. In line with researching, reading up on previous stories is a great way to acquaint yourself with the chosen site or publication.
It can help you write a letter that will give the impression that yes, you know what the client wants and how the client goes about writing what they want. If you can't get a solid copy of the magazine, they usually have online archives from which you can browse on.
Be direct about what you can do for the client. Start a letter like a fan mail and it will be treated as such. Be sure to tell editors right away in the first paragraph or two that you are a freelance writer and that you want to write for them or for the story you are pitching.
Editors have a lot on their plate and don't need to waste more time putting two and two together for you.
Don't be too formal or stiff. Most new freelancers tend to be too rigid in writing letter of introductions, which does not help them stand out.
Politeness will always be a norm, but go for a writing style that is warm, fluid and sincere.
If possible, write in the same way your client communicates with their readers. This way, editors will know that they are talking to a writer who cares for the publication more than the need for a new portfolio exhibit.
Patience is a Virtue After Writing a Letter of Introduction or Query Letter
Now comes the hard part of waiting and following up. Especially for national magazines, expect to wait quite a while because, as mentioned earlier, they get loads of queries.
There's nothing wrong with following up your query letter as long as you do it in moderation, and a one to two week window after pitching is usually a good time to.
If you need to pitch your story elsewhere, leave them a respectful note that you will do just that. Remember that editors are not obligated to respond to all queries (they usually don't respond to their rejects), so be grateful if they took the time to, even if to just turn you down.
So you have already sent a query letter or an letter of introduction? Tell us your experience.