Is there a difference between being hired as a freelancer vs. a contract?
It's important to know the distinction between freelance and contract employees for several reasons.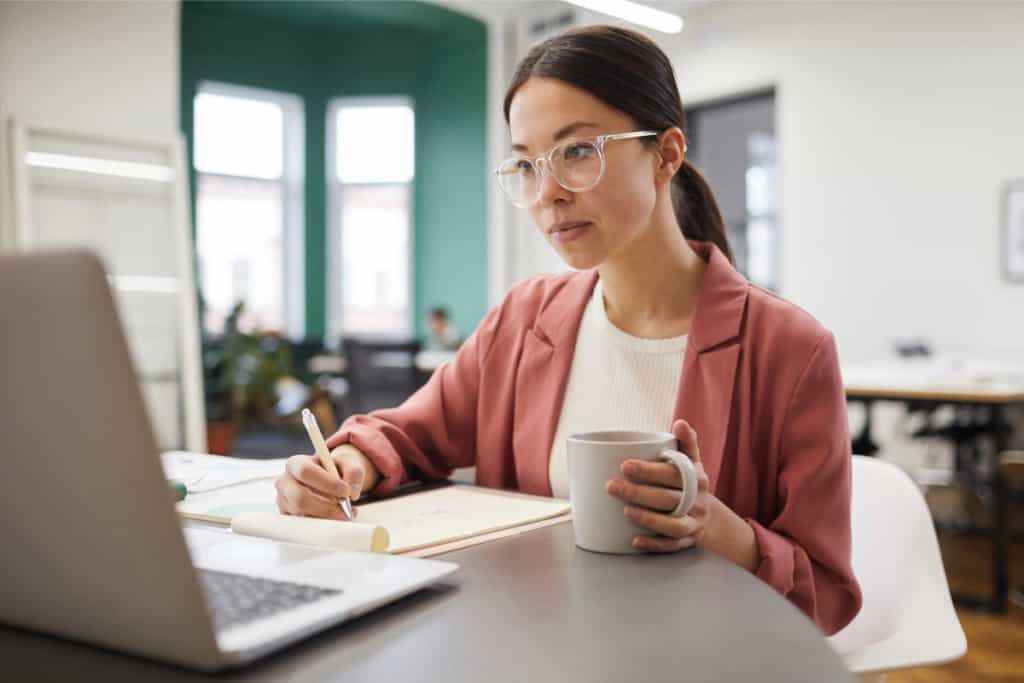 If you are new to the industry, you need to know how to distinguish yourself so you are able to land the jobs and gigs that you want.
There are also tax and legal differences between freelance and contract employees.
In this post I will cover the differences and similarities between freelance and contract employees and the important points that you need to know.
Why do Businesses Hire Freelance or Contract Employees
Companies of all shapes and sizes hire freelance and contract employees for several reasons.
1. Freelancers Have No Benefits
Companies don't need to provide freelancers with benefits such as insurance.
Freelance or contract employees also often have specialized skills that may not be available in the traditional workforce.
2. Freelancers Aren't Paid for "Overtime" Hours
Companies hire freelancers or contractors when they need additional help for projects but don't want to pay overtime hours.
This allows businesses to invest in other areas such as technology, marketing, or expanding their operations instead.
3. Freelancers Are Less Expensive
Freelancers and contract employees are less expensive than full-time employees.
Companies don't need to pay for benefits, overtime, or payroll taxes. This savings can be used for other areas of the business instead. Additionally, hiring freelance and contract employees does not require any long-term commitment from the employer.
4. Freelancers Have Higher Autonomy
Freelancers and contract employees have higher autonomy and don't need to be micromanaged.
This allows freelancers to work on their own schedule and in whatever way they find most productive. It also gives them the freedom to take on other projects or take time off when needed. This makes it easier for businesses to scale up and down quickly, depending on business needs.
But before we dive into the differences between the freelance and the contract employees, let's take a look at each individually and what they are.
What is a Freelancer?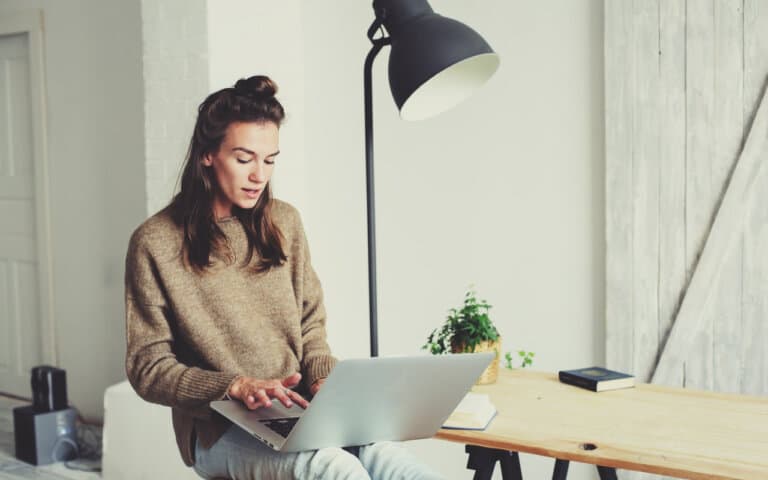 In simple terms, a freelancer is a self-employed individual.
They are able to pick and choose their clients, when and where they work, and what types of projects they work on.
They do all their own admin work and often work with multiple clients at once.
Freelancers are able to set their own rates and can work on anything from small one off projects to larger projects as part of a team.
Many businesses start out by hiring freelancers when they need additional help as freelancers are "cheaper" and can work from anywhere in the world.
While there are many different types of freelance employees, they generally tend to do things like social media, writing, graphic design, web design, web developer, and so forth.
When discussing work, many freelancers use the term client work, freelance gigs or remote work. Freelancers are also not an employee, they are a collaborator, a service provider.
What is a Contractor?
A contract employee, or independent contractor, generally works with companies on larger projects and within specialized fields. Contract employees work for businesses for longer periods of time than freelancers.
Whereas freelancers can take on many different clients, contract employees generally work for one or two at a time.
While it might only be for a short period of time, they will often work as and become part of the team.
A contract employee adheres to a contract put in place to define the scope of work before accepting an offer.
While a contract employee can do similar tasks to that of a freelancer, such as graphic design or writing, they can also fulfill more specialized jobs like doctors or lawyers.
Freelance vs. Contract: What are the Similarities and Differences?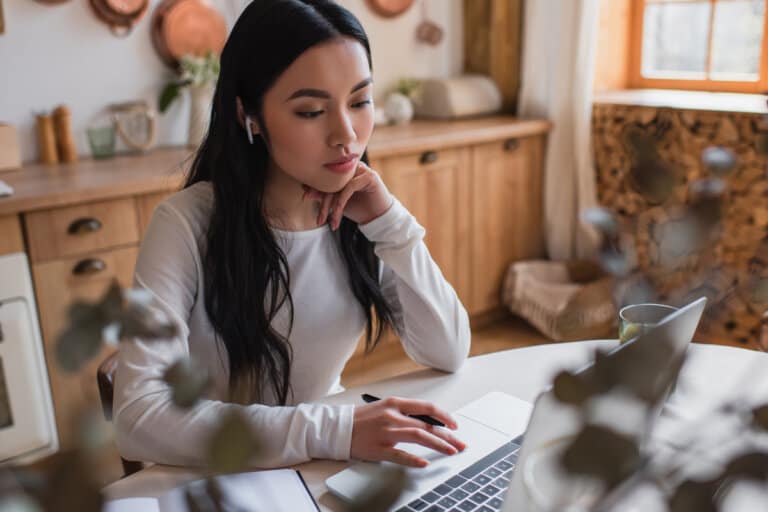 Now that we have covered a base level of the differences and similarities between freelance and contract employees, let's dive a little deeper into these topics.
1. Schedule
One of the very big appeals of working as a freelancer is that they make their own hours. As long as they are completing the work by their prescribed deadline, they can work when it is most productive and convenient for them.
Freelancers can be individuals that are working other full time jobs that freelance in the evenings or weekends.
They can also be stay at home moms that work during their children's naptime. How much and when they work is based on their financial and time goals.
Whereas a contract employee is often on a more 9-5 type of schedule. This is more common as contractors often have to work as part of a larger team that will work the regular working hours to complete projects.
2. Clients
Another amazing benefit of being a freelancer is that you are free to pick and choose the clients that you work with.
Freelancers will often take on multiple clients at once rather than just working for one client at a time.
Freelancers also often work on smaller scale projects and have a shorter time commitment to complete their client's projects.
This often will make it easier for a freelancer to work with multiple clients as not all of their working hours are taken up by one larger client.
While technically, contractors and independent contractors are able to work with multiple clients at once, this is highly dependent upon the type and scope of the project they are working on.
Contract work is often more complicated and deals with often complex projects.
While contract employees are able to work with multiple clients (if their contract allows), they tend to only keep one or two on their plates.
3. Pay and Rates
Freelance and contract employees are free to set their rates however they see fit.
However, there are a few determining factors when it comes to determining rates for freelancer and contract services.
When it comes to freelancers, it's suggested that they don't advertise their rates so they can work with their clients' budget rather than listing their rates and selling themselves short.
Both freelancers and contractors can set a rate per project or hourly based on their preferences.
Contract employees might have more leeway as far as negotiating their rates. Working with clients on how payments are made and the rates they will pay for their work is a very important part of the process.
If there are any additional expenses that you might incur, you should discuss that with the client and come to an agreement on who is going to pay for it or how that situation would be handled.
What about some of the similarities between contract and freelance employees?
4. Equipment
When it comes to equipment that both freelancers and contract employees use, they are very similar.
A cell phone, computer, maybe a printer or other similar tools of the trade. While some companies might offer contract employees additional benefits, they often still need to use their own equipment to complete the work.
Freelancers are no different. They need to provide their own computer, office space, and so forth. This is just another reason why freelancers and contract employees are able to charge higher rates than traditional wages in the same type of position.
5. Taxes
Who doesn't love to talk about taxes?
One of the many joys of working as a freelance or contract employee is they have to do all of their own self-employment taxes.
It's always wise to consult with a tax professional if you are new to taking on self-employment taxes.
6. Agreements
Whether you are a contract employee or a freelancer, you should always be sure that you are signing a formal agreement with your clients.
Not only for your protection but also for theirs. A simple contract will outline things like deliverables, scope of the project, the time frame allowed for completion or estimated project completion date, pay rate, pay terms, and anything else that could cover any type of legal issues.
Both the client and the freelancer or contract employee should go over the agreement in depth and ensure that everything is covered and understood so that there are no misunderstandings if an issue should arise.
Why Businesses Work with Freelance & Contract Employees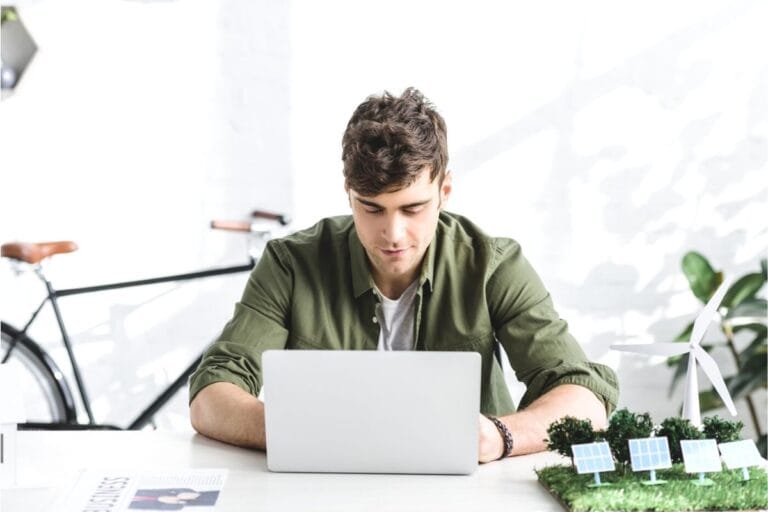 Whether a business will need a contract or freelance employee will depend on several different factors.
How much work needs to be completed?
If there is a lot of work, more than just a few blog posts or a couple things to be designed, then most likely, the company will be looking at hiring a contract employee over a freelancer.
What is the budget for the project?
Generally speaking, freelancers are paid less than contract employees.
As they work with fewer clients at a time and spend more time on each project, they can charge more and are subsequently paid more.
How long will the project last?
Hiring a freelancer is great for one of projects or light work here and there.
Think of things like a few blog posts a month, or a couple of pins designed each week.
Whereas for contract employees they are often working on much larger projects that require not only more time during the course of a week or month, but will work on a project for longer periods of time. Think of things like building a new sales funnel for a multi-million dollar product launch.
Where to Find Freelance or Contract Work
If you don't already have some clients on the books, then it's time to start finding some.
While this post isn't about how to land clients, we just wanted to give a quick overview as to where to find those amazing freelancer and independent contractor gigs.
When searching for jobs, just be aware that if you use the term "independent contractor" you will likely come up with construction contractors, so be sure to look for specific keywords for the types of positions you are looking for.
Some great places to look for freelance and contract gigs are:
1. Indeed
Indeed is an excellent job site for finding freelance contract work.
The site features a wide range of contract job opportunities from a variety of employers, and allows freelancers to search for the jobs which best fit their skills and preferences.
When using Indeed, you'll notice that it's extremely easy to use and navigate, making it simple for potential freelancers to quickly find the right opportunity.
Indeed offers a comprehensive selection of jobs in almost any field imaginable – ranging from web development and design to customer service and accounting.
Freelancers can easily customize their searches by specifying
job titles
skills needed
contract length
location
industry
2. Upwork
Upwork is a leading freelance marketplace that allows freelancers to find and apply for contract work remotely.
The process is simple – you create an Upwork profile, fill it out with your skills and experience, then start applying for jobs.
From there, you can narrow down the type of work you are looking for and quickly receive offers from potential employers.
When creating an Upwork profile, it's important to optimize it in order to attract contract work.
Here are some tips on how to do this:
Ensure the information given is up-to-date, including any certifications or qualifications you may have earned recently.
Provide a clear summary of your skills and experience so potential employers will know exactly what they're getting when hiring you. This should include anything relevant such as languages spoken or software programs used.
Include a professional headshot photo along with your profile; this helps build trust with potential clients quickly and easily.
Write an attention grabbing headline that highlights what kind of work you specialize in. This will draw people in who are specifically looking for someone like yourself.
Showcase past projects with screenshots or any other evidence that demonstrate your capabilities; this will help employers decide if they should hire you or not based on previous successes instead of just relying on your words alone.
Utilize the portfolio feature Upwork offers. Employers can see the full picture of all the work you've done in one place instead of having to look through multiple sources which can be time consuming.
Build positive reviews from clients by delivering quality work every time. This is important when clients are considering whether or not to hire you for their project needs!
Make sure to stay active on Upwork. This means bidding for jobs regularly keeps your name at the top of the list when new postings come up, meaning more opportunities for you!
3. Freelancer
Freelancer is another online job platform for finding freelance jobs.
With millions of registered users, Freelancer connects people seeking freelance contracts with employers looking for freelancers to complete projects.
It's easy to post jobs, accept contracts, manage bids, and track progress. The site also allows users to easily search for the perfect freelancer for their job by filtering the search results by a variety of criteria such as skills, experience level, and portfolio samples.
On the platform you'll find jobs in web design and programming to graphic design and writing services.
It's an excellent resource for those who want to supplement their income or become full-time freelancers.
To get the most out of Freelancer, frequent visits are recommended so you can take advantage of fresh leads quickly.
While there's no single answer as to how often one should check the site for new work opportunities since it depends on the type of industry you specialize in and your availability, checking multiple times throughout the day (every few hours) can help ensure that you don't miss any good projects coming through the door.
For example, if you specialize in web development or graphic design then checking daily may be sufficient; however if you are involved in more competitive industries like copywriting or video production then it could be necessary to check several times per day.
Also consider setting up alerts that notify you when new jobs have been posted fitting your expertise so you're always one step ahead of your competitors when bidding on projects.
When you do this, you can bid quickly while still providing quality work that potential employers will love.
Remember that Freelancer isn't just limited to clients offering one-time positions; many employers use the platform regularly so building relationships with those clients could lead to ongoing project opportunities once they become familiar with your skillset and reliability!
4. Flexjobs
Flexjobs specializes in helping freelancers find work and contract positions with ease.
The Flexjobs platform is designed to be user-friendly and intuitive, providing a clutter-free experience that allows users to quickly find what they need and get started on the path towards success.
Many freelancers prefer to use Flexjobs over Upwork because of ease of use.
The website's search tool helps match freelancers with desired jobs and contracts based on criteria such as experience level, location, and skill set.
Once a job has been found and applied for, freelancers can easily track their progress towards acceptance by utilizing real-time notifications which keep them up to date on any changes regarding their application status.
All of this allows freelancers to easily manage several jobs while also allowing them to free up more time in order to focus on other endeavors such as building their resume or learning more about their chosen profession.
In order to maximize the potential of finding work through Flexjobs, it's important for you to take advantage of all of the tools available within the platform.
For instance, one of the best features that Flexjobs offers is its "Job Search Experience" feature which enables users to filter through all available jobs in order to determine what type of projects are best suited for their abilities and interests.
Conclusion
While this is just a small sampling of the various gig platforms for freelancers and contract employees, there are plenty of jobs and gigs available if you look in the right places.