Freelancing can often feel like it's either an endless fountain of work or a dry desert without a sign pointing to where the next project lays.
When you're building up a portfolio, this uncertainty can become maddening. Even the most seasoned freelancers can get stressed from this up and down trajectory.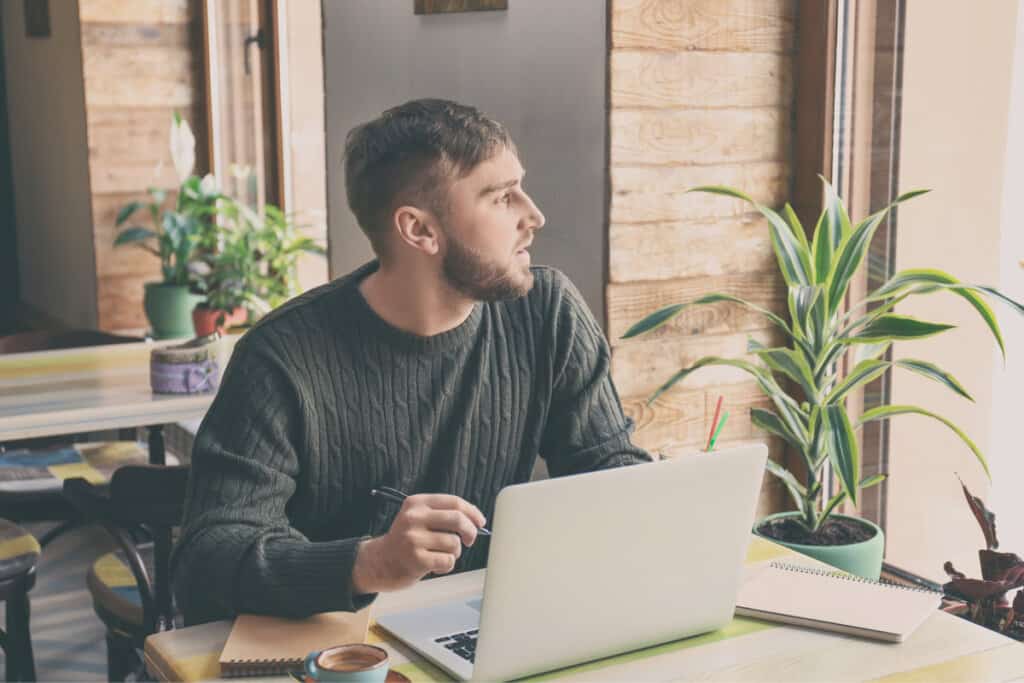 If blogs are in demand, writers are in demand.
That's why it's important to have a portfolio that has a decent percentage of consistent clients, meaning these are the types of clients you can rely on for a few months at a time.
Of course, in the world of freelance, there are never any guarantees, and finding freelance work is just as important as the quality of that work.
But there are some types of clients out there to look for that offer steadier work than others.
Here's a list of types of clients to have in your pipeline to give you a little less uncertainty in your freelance career.
Types of Clients Who Need Blogs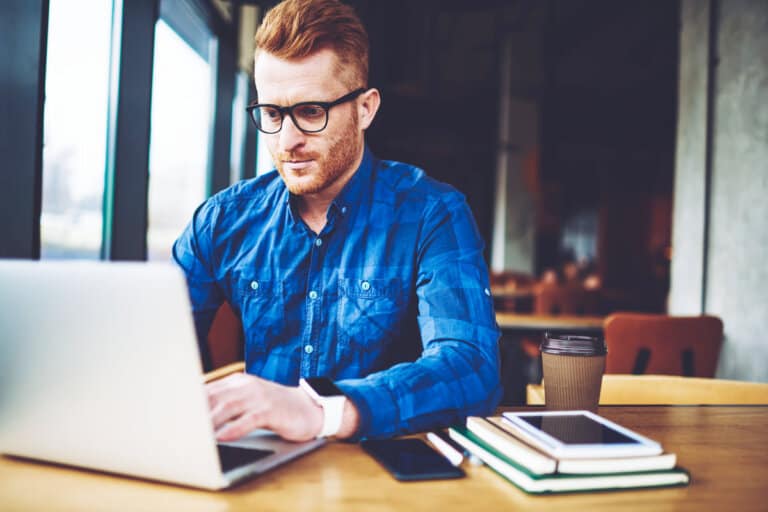 Every day businesses are becoming more and more aware of the power and reach that blogs have when it comes to leads.
It used to be that blogs were reserved for hobbyists looking to write about their favorite book or food spot.
Today, every business from digital marketing to dentistry has a blog on its website.
That's because if you happen to be a dentist and want to reach more patients, what better way than to go where they hang out.
And online, patients usually hang out in the Google search bar, searching for answers to such questions as what braces are best to wear, or symptoms of a tooth infection.
At the end of content like that, all you need is a good call to action and you have a new patient all thanks to a 1000 word blog post.
The point is, blogs are in demand. If blogs are in demand, writers are in demand.
These types of clients usually have a steady amount of work because they're trying to get their websites ranked high in Google.
To rank high, you need consistently good SEO content.
Aside from being sticklers for meeting and negotiating deadlines, these clients often hire writers for the long term.
These types of clients usually need monthly blog pieces and that can be a great way to make a steady income for the longer term.
You want to avoid the clients who are just looking for one long-form article or blog because that's a one-and-done project.
Always look for the businesses that need regular blog posts so you can get regular pay.
Types of Clients Who Need a Series of Ebooks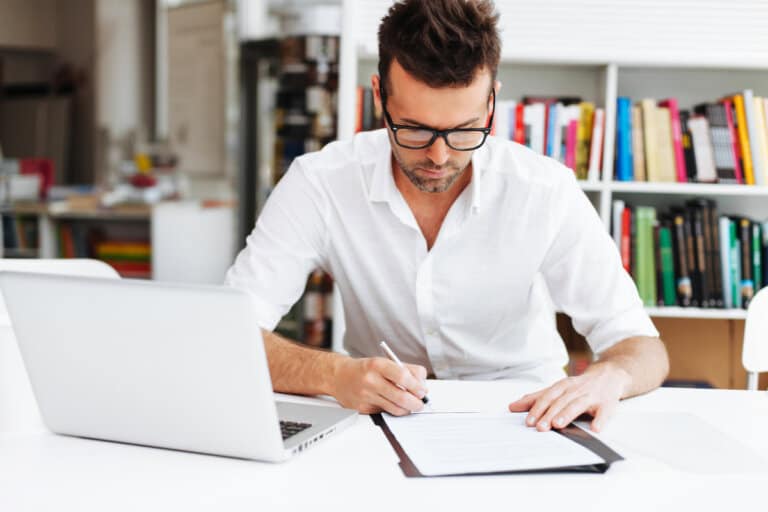 One of the first types of projects that writers think of in terms of being more on the lucrative side is Ebooks.
Ebooks can run from a grand all the way up to even $45,000 if you land a high-end client.
But there's a difference between taking on an Ebook client versus taking on a client who needs a lot of Ebooks.
Those types of high-end paying clients are few and far between and are usually left for those writers who have hit bestseller status themselves.
Even then, it's fierce competition to land those types of contracts. It's not impossible.
But the Ebook clients you should be looking at are those who need a series of books.
Which one sounds more lucrative? The type of client who needs a cookbook written, or the type of client who needs books written on Italian cooking?
The keyword there is books. When a client has a series in the pipeline, that means that you can have work for more than one month at a time.
Take for example the romance niche.
Romance books sell better when they're serialized. Most novels today on Amazon are in a series of three to six books.
When you take on this type of client who needs a romance series written, you may have work for around seven months depending on the deadlines.
That's far more profitable than settling for a one-book project because even when the series is complete, you never know if the client will need another. One Ebook client could give you a year or more worth of work.
Types of Clients Who Need Product Descriptions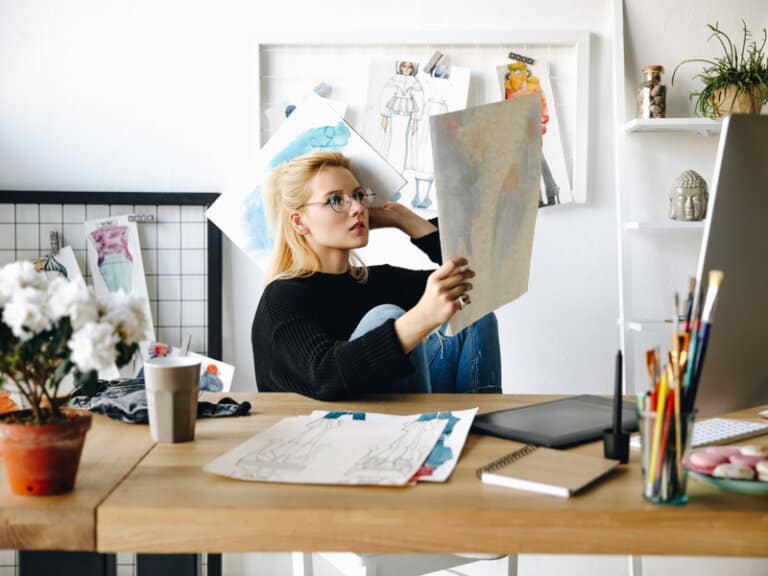 Selling a service requires something called a service page.
Many businesses need a service page from lawyers, car washes, photographers, to many others. A service page is where customers find out all the information they need before contacting the business.
Service pages can mean work for writers, but they're usually a one-and-done job.
A more consistent version of service pages in terms of work are product descriptions. Oftentimes businesses that put out products do so more than once and have a steady stream of inventory coming out.
This inventory needs descriptions for the websites or even actual hardware sold in brick and mortar stores.
Product descriptions can be lucrative especially if the product you're writing for requires a heavy amount of technical writing.
Types of Clients Who Need Editing and Beta Reading
Going back to Ebooks for a moment, it's important to note that they of course need to be written, but they also need editing. As a matter of fact, a lot of the work listed here requires editing.
Choosing to work as an editor or a beta reader (Someone who provides overall feedback on a project, not only line edits) can be a steady gig for some. If you find a client that produces a lot of material and not just one piece here or there, you may find yourself putting in twenty to thirty hours of work editing.
An Ebook client who is producing series every month translates to a steady stream of books that require editing.
Books usually pay more as well. In the world of blog production, the same rings true.
Aim for clients who have a good production rate of work so that you'll have editing work in the pipeline for months ahead.
Agencies – Last Type of Client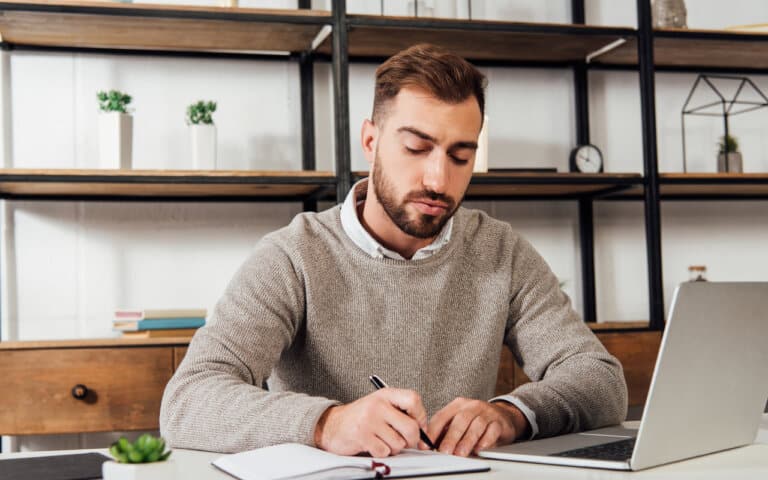 Today, because of the demand for online content, these types of clients always need to separate themselves from the pack and make sure that they're hiring reputable writers who know their stuff.
That can be a project in and of itself. It takes work to find the right writer. That's why these types of clients turn to agencies to cut out that time-consuming process.
More and more digital agencies now work in producing content for clients.
The agencies don't do the writing unless they hire in-house. They outsource the job to freelancers.
Agencies are a great source of income because they've built their portfolio up for you. They already have the clients waiting. So, just as the clients cut out the middle man in finding you, you can do the same in using agencies to find steady clients.
A lot of agencies have monthly workloads where you could be making upwards of $1,000 a month with one agency alone.
You mix this with your other writing clients and you have a decent monthly income to work with along with a cushion of backups in case one falls through.
Is It Time to Go Steady?
Now that you know which clients offer steady work, are you ready to make that commitment and be there for when the client calls, or are you happy with short-term projects? These are questions you need to ask yourself is signing that contract and spending weeks and months with a client. Because their time is just as important as yours.
No matter what route you choose, the work is out there!