Did you know that there are other services you can offer as a freelance writer apart from writing?
And the good news is that you can quickly learn these skills and get clients who will pay you well. You see, being an entrepreneur means that you need to find a way to make the business thrive.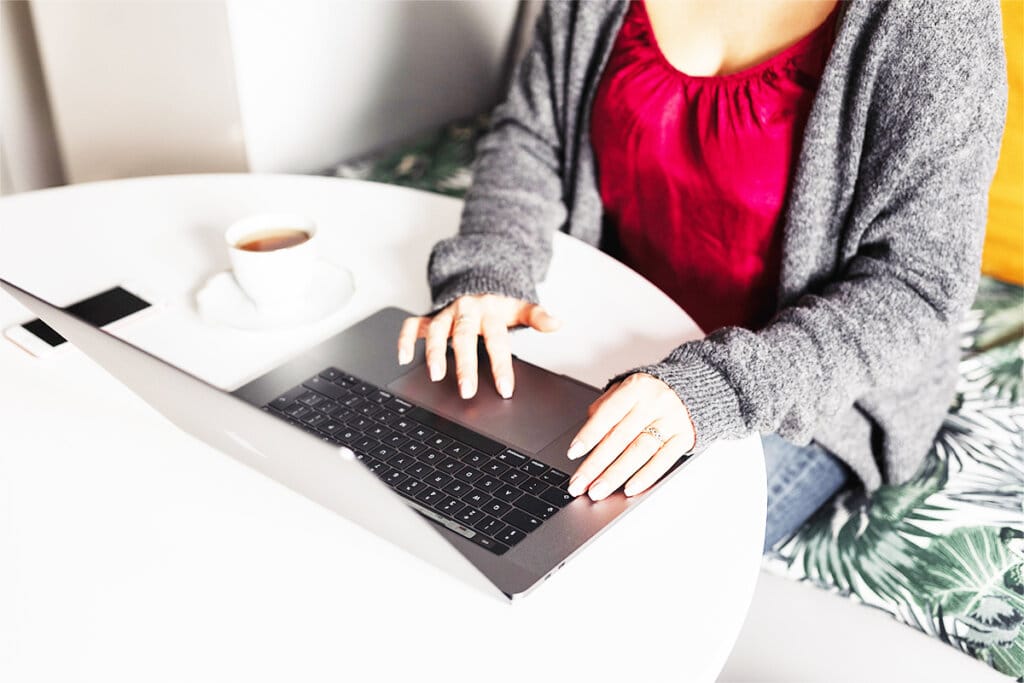 A freelance writer is an entrepreneur
Why? Because you are the sole driver of your business. You are in charge of marketing and networking for your writing business.
If you've sent ten cold emails and you are not getting any feedback, then it's time to tweak your emails and subject lines.
Send the new revamped emails and see if there is any difference from the first ones. That is part of entrepreneurship.
Your client hired you to write blog posts, and then you realize that your client's old posts need updating and tweaking to rank higher or even convert more. Go ahead and ask your client if he/she would be interested in your proposal.
That is entrepreneurship ingenuity.
I've had clients who ask for a different service apart from writing.
And this kept me thinking, what if I share about other freelance services a writer can offer and earn more money?
So let's get right into the topic.
Other Freelance Services You Can Offer Apart From Writing
If you are a freelance blogger like me, then chances are you have more than five skills you can offer as freelance services apart from writing.
Some of the services below need you to have marketing skills, but that is not hard to learn. There are many free courses online that can guide you.
1. Virtual Assistant Services
You are already tech-savvy, organized with excellent communication skills, and you can multitask.
Those skills are enough to convince your client to give you administrative tasks.
A virtual assistant is someone who helps a business perform day to day admin tasks. Some of these tasks include sending emails, booking and scheduling appointments, making phone calls, contacting the company's clients, and data entry.
As a freelance writer, you can use two to three hours a day to offer virtual assistant services and make money.
Providing this type of service can help you boost your income, especially on those days that you do not have writing work. You can get virtual assistant jobs through your present clients or the job boards and LinkedIn.
If your client(s) is an established blogger with a huge brand, you can offer your virtual admin services.
Research shows that, on average, a virtual assistant earns $18.69/hour. But depending on your experience, you can charge even more-may be $50-$60/hour.
To learn more about being a virtual assistant, make sure to check out The Virtual Savvy.
2. Blog Management
Do you have a blog? How much work goes into maintaining your blog? A lot, right?
A blog is the cornerstone of a brand or business, and it's one of the biggest lead generators to business.
But it takes a lot of work to maintain a blog that converts.
From keyword research and optimization to posts performance analysis, there is a lot to do, and business owners do not have the time to do all of that.
You can help businesses with blog management and earn more money.
Instead of writing one blog post for your client, you can ask them if you can help manage their blog.
Your work will be to make sure that the blog posts bring in the business results needed.
Some businesses do not have the time to brainstorm consistent blog content.
Cast your net and help them with blog posts repurposing and marketing. After all, that is what you do best.
As a writer, you already know how to brainstorm relevant blog content.
You should know that many businesses do not understand if they need a blog manager or not. When pitching your services, help them understand why you should be their blog manager and give them the results they need.
3. Graphic Design
Graphic design is also another add-on service you can offer as a freelance writer.
I've had two clients ask if I can help them with graphic design. And since I have the experience and love designing, I gave it a shot and made extra bucks on top of my writing services.
If this is something you love, then you can offer it as a service.
Remember, you can provide the graphic design as a freelance service on its own.
Graphic designs are visual content that aid in content marketing. There is even a whole search engine dedicated to visual content – that is Pinterest. Many businesses rely on Pinterest to drive traffic to their site and hopefully convert.
However, creating appealing visible pins that encourage click-throughs takes art and science.
You can help your clients develop terrific graphics and charge for the service.
Some of the graphics you can do include: Pinterest graphics, blog graphics and banners, infographics, social media graphics, and many more.
But where can I get the tools to create excellent graphics?
If you think creating graphics is hard, then think again. There are excellent tools with pre-made templates to help you create excellent graphics.
Some of the software you can use to create graphics include;
Canva
Canva is one of the most widely used design software by creators.
It doesn't matter if you've designed before because it is a drag and drop tool. With Canva, you can create anything from logos, Pinterest graphics, blog graphics, social media graphics to infographics.
You can also design posters and flyers.
One good thing about canvas is that you can upload your images or pick images from two add-on stock photo sites available. You can also resize your images to your liking but only with a premium account.
Venngage
Venngage is also another excellent tool you can use to create over 25 designs.
It is also a drag and drops software with unique templates to help you create stunning infographics. There is a tutorial inside if you've never designed before. You can create infographics, reports, charts, resumes, ebooks, logos, cards, etc.
4. Facebook Ad Management
Businesses want to be on top of social media.
But some do not have the time to be on social media and would instead outsource stuff like facebook ad management. If you are a marketing nerd, you can help businesses generate good ROI through Facebook ad management.
As a facebook ad manager, you will be in charge of creating ads that convert.
You will find the right keywords to target the right audience and evaluate the analytics. To offer this service, you need keyword research skills. The good thing is that Facebook provides tools like Facebook ad manager to help you manage ads seamlessly.
Help other businesses create converting campaigns while fattening your paycheck.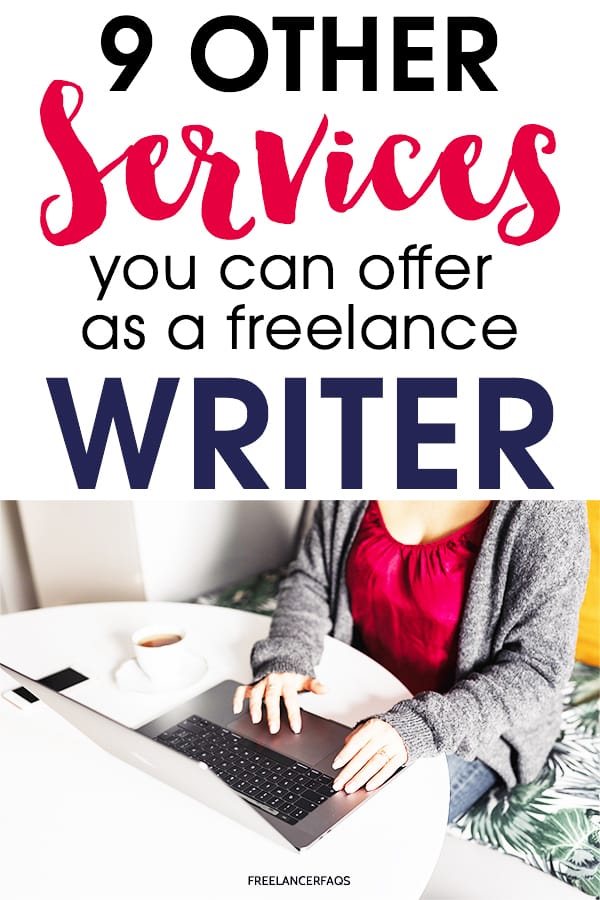 5. Editing and Proofreading
If you have an eye for details and can pick a needle from a stack of hay, then editing and proofreading is your thing.
You can offer editing and proofreading services as a freelance writer. Connect with authors and bloggers and pitch your editing and proofreading services.
Not only that, blog writers, too, need a second pair of eyes to create crispy content. To offer this type of service, you need to have impeccable grammar skills and an eye for details.
6. SEO Consultation Services
Are you Nail Patel's and Brian Dean's raving fan? I am. If so, then it means you know about SEO.
There are business owners who would rather understand how SEO works than hiring someone to do the SEO stuff.
If you know search engine algorithms and you know how to rank content organically, then you can offer consultation services.
You never know, with the time you might grow into a big SEO consulting firm.
Also, other budding freelance writers want to know SEO because that's what most clients are looking for in a freelance writer.
You can train others on SEO and help them understand how to create SEO friendly content. Don't give out your knowledge for free because it took you time, money, effort, and sweat to learn. That is an excellent way to make extra money as a freelance writer.
7. Bookkeeping
Bookkeeping is also another service you can offer as a freelance writer.
A bookkeeper is someone in charge of daily recording transactions in a company. You can help businesses keep track of their financial records as a virtual bookkeeper. As a virtual assistant, you can offer this service at an hourly rate.
8. Social Media Management
A social media manager is someone who is in charge of a company's social media accounts.
To be able to manage social media accounts, you need to have a little background in marketing, customer service, keyword research, graphic design, copywriting, analytics, and excellent communication skills.
Help other brands and businesses create engaging and converting content about the products they offer. You should also note that as a social media manager, you will be creating posts and responding to comments or direct messages.
Having excellent communication skills will help you respond like the professional you are and not respond rationally.
9. Ghostwriting a Book
Now this one is for those who do not mind being behind the curtains.
But if you want to take all the credit and praise that come with writing a book, then you can write your book. You are a writer, and that means you are creative, and that is an art. Some people are willing to pay you to write a book under their name.
You can do this as a part-time gig. However, be cautious not to get underpaid because book writing business is so lucrative, and it is something that can generate returns for a long time.
It is worthwhile writing your book and self-publishing it. One of the easiest ways to publish a book is through kindle direct publishing.
Multiple Streams of Income
Freelance writing is one of the lucrative jobs in the gig economy.
However, getting consistent writing jobs can be quite challenging, especially when you are starting. It is crucial to have add-on services to maintain a steady stream of income and live the lifestyle you want. Don't let the new skills you learn along go to waste.
Offer in-demand services and make extra bucks working from home or wherever you want-at the beach soaking up in cool breeze or at the Appalachian trail hiking.
Do you have other services you've offered as a freelance writer and made some serious money? Tell us in the comments.
Learn to Become a Successful Freelance Writer! It's Easier Than You Think!
Write Your Way to Your First $1k