If you've been looking to leverage your love of reading and words into something you can do for money, there is no better time to start than now.
Before the world even knew about COVID 19, we were already heading into an explosion of content as content creation has become an integral part of marketing.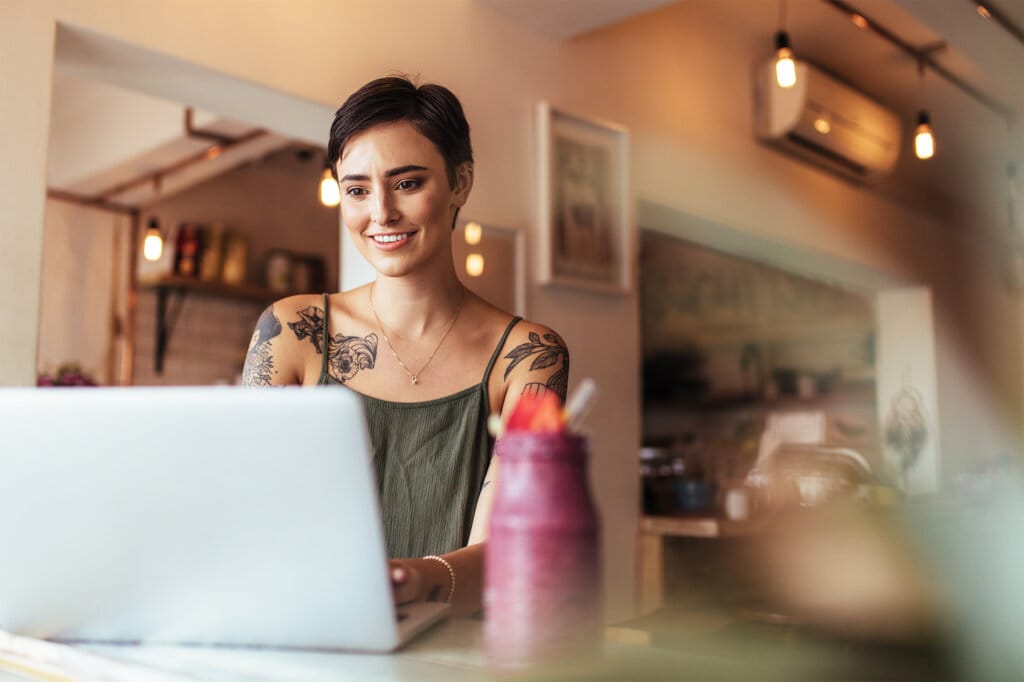 But the effects and consequences of being in lockdown following the pandemic sent content creation into overdrive.
According to HubSpot, 78% of companies have a team of content strategists.
These teams are writers and editors working together to produce content in the form of blog posts, case studies, newsletters, etc. Let's discuss below how you can join this emerging economy and snag one of those editing jobs as a freelance editor.
What is an Editor?
An editor's role is to polish and improve a story or an article.
Their main goal is to preserve the writer's voice while creating maximum impact for the reader.
As an editor, you'll be responsible for checking facts, spelling, grammar, and punctuation. And making sure that the document is focused, readable, and flows smoothly.
Editors work in various industries and capacities, producing magazines, newspapers, and books.
Lately, opportunities as blog posts and video editors were added to the mix.
Most editors have a bachelor's degree and work experience in journalism, communications, public relations, and other related industries.
But since editing is not centered on manuscripts and technical journals anymore, you don't need a bachelor's degree to become an editor anymore, depending on the type of content you'll be working on.
As a freelance editor, you'll be working as an independent contractor on a per article or per-project basis with your clients. Having the freedom to choose what projects to work on and where to work is exciting, isn't it?
Of course, it is.
But it also means you'll have to be proficient on more than one type of copy or topic. And learn to adapt your approach to accommodate different clients and platforms as well.
What Services Can You Offer?
There are different types of editing that you may choose to specialize in and offer. Here are a few examples:
1. Proofreading
Proofreaders check for typos and errors in grammar, tense, spelling, and punctuation. They also make sure there is consistency across design elements such as page numbering or line breaks.
Contrary to popular belief, proofreading is more than catching wrong spellings and grammatical errors. Proofreading can be very technical as you must know how to mark up your changes correctly. And in most cases, you'd have to follow a style guide such as the Associated Press Stylebook.
Here's a post on finding proofreading jobs.
2. Copy Editing
Copy editing is generally the last round of edit before a document goes to the proofreader or gets published.
In this stage, copy editors check the grammar, sentence structure, punctuation, spelling, and the validity and sources of facts and statistics cited in the copy.
Copy editors also need to make sure the article or story follows the in-house style guide. A style guide is a set of rules specific to a publishing company or a type of guide used by an industry such as the Chicago Manual of Style or Associated Press Stylebook.
3. Developmental Editing
If you have experience writing books, you may choose to offer developmental editing. You'll be working closely with authors to organize and produce a manuscript ready for the next editing step.
Developmental editing includes advising the author on the clarity of the story's plot, theme character development, and structure and flow of information.
4. Line Editing
The work of a line editor is precisely what the word describes. Line editing is going through a manuscript line by line to look for grammatical and spelling errors.
A line editor would also want to make sure that the words used contribute, agree, and follow the book's overall tone.
And they have the responsibility to make the author's voice stronger and clearer as well.
How Can You Transition to Freelance Work?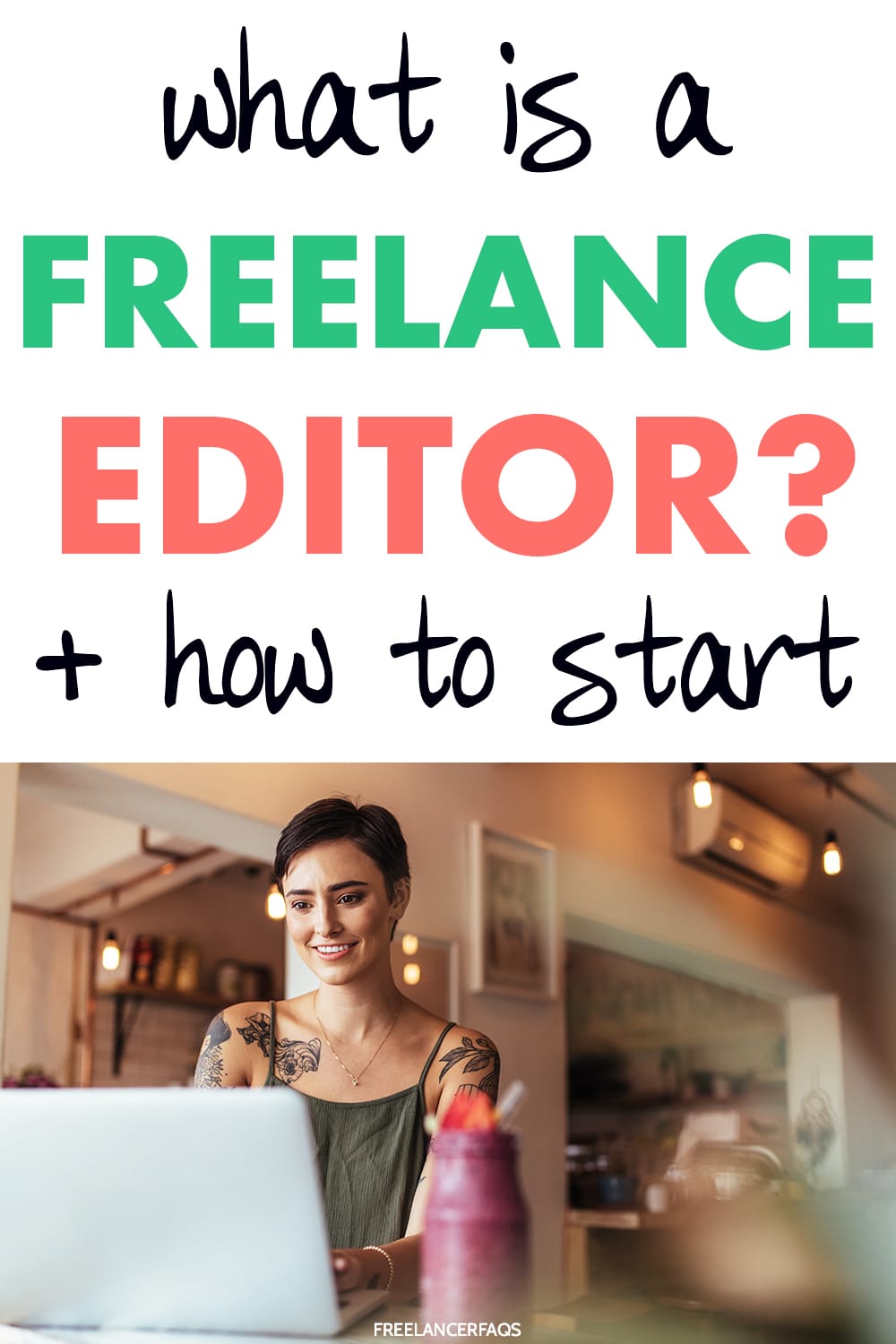 Leverage your education, work experience, hobbies, and interests, and you are sure to find an editing role to fill. You can be a freelance video editor, medical editor, or self-publish book editor.
Here are a few tips to help you get there.
Assess Your Education And Experience
Being an editor is very technical because every change you make may need an explanation and follow a style guide.
So whether you're new to the profession or have worked in publications before, you may want to obtain more relevant training before launching your freelance editing business.
For instance, if you've been editing as part of an in-house team for a while, there may be changes in technology you'd need to brush up your skills on.
And suppose you're looking to work with digital clients such as bloggers, corporate brand marketers, and vloggers.
In that case, you may also need to learn about search engine optimization (SEO) and content management systems (CMS) like WordPress.
To gain editing skills and experience, you may:
Take courses
Read articles and blog posts
Attend seminars, webinars, and conferences
Listen to podcasts
Here are some helpful resources to check out if you're looking for additional information about becoming an editor.
Editing Organizations
Books
Podcasts
Identify Your First Clients
If you don't have an impressive portfolio to land your ideal client the first time you get out there, make sure you plan how to get your first clients.
Who would they be? And how can you market your services to them?
For instance, if you are a medical professional who understands medical jargon and the process of writing a thesis or a study, your colleagues or medical students who may need help with their work could be your first clients.
Since YouTube is the second-largest search engine with over 2 billion monthly active users.
Brands are now using video marketing as a way to expand their market reach.
And if you're a fan of YouTube videos, you can also leverage that and become a freelance video editor.
Network and Market Yourself
Even if you're still trying to figure out what kind of editor you want to be or if you're still in the process of taking courses, start making connections and gathering a contact list as early as you can.
Because you never know where your next big collaboration will be coming from.
Take advantage of social media.
Twitter and LinkedIn are full of writers who may be your next client and editors who are always ready to offer advice and information.
Look up Louise Harnby, Katharine O'Moore Klopf, and Erin Brenner for amazing editing insights.
And since freelancing can be solitary and at times lonely, you can socialize and discuss freelance editor rates with groups like Editors' Association of Earth and The Editors Lair.
Build Your Portfolio
It can be hard to build a portfolio if you're new or worked in-house and can't use your previous work because the publication owns them.
But here are a few things you can do to gain testimonials and referrals:
Ask around your community for editing jobs such as editing your homeowner association's or church's newsletter for free in exchange for a testimonial.
Contact a non-profit organization whose cause you support and offer your services for free.
Reach out to local businesses that may need your services. It may prove to be an easier task than convincing someone online to trust you with their project.
Leverage your own circle. Let your friends, family, and co-workers know that you've started your own business. And ask them if they'd pass on the word to people who might be interested.
Start by taking low-paying projects on platforms like Upwork.
There you have it – your introduction to freelance editing.
The editing community, like most creative groups, is a helpful and generous bunch. If you need more information about becoming a freelance editor, check out the resources list above and reach out.
Good luck and have a great start to 2021!