As a freelancer with a newly fresh client, one of the things your new client may ask is to help their business rank better in Google.
But, ranking highly in search engine results is based on several factors.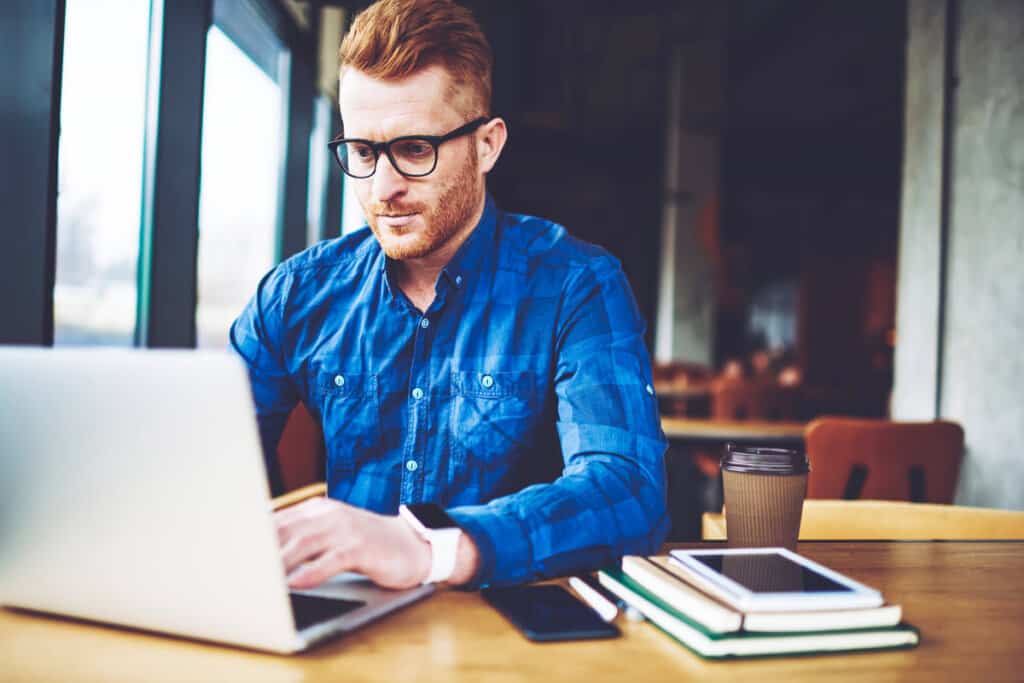 If you can learn how to build backlinks in 2022, you'll dominate the year!.
One factor in the ranking decisions made by Google is if the website has high-quality backlinks.
Top-quality backlinks are so important that website owners will happily pay for them.
Freelancers that offer an awesome link-building service can make some decent cash!
If you can learn how to build backlinks in 2022, you'll dominate the year!
However, to get paid via PayPal for building these links you first need to know what to do!
It's not just about earning money.
Understanding how to build backlinks well means you will be able to grow your own website or business too!
When I started building my backlinks it helped solidify my understanding of SEO.
In turn, my own website has enjoyed phenomenal growth.
As a bonus, I also expanded my network which led to making a business partner via PeoplePerHour.
Thanks to this partnership my journey has gone to the next level and I'm looking forward to more success than I've already enjoyed!
Enough about me for now, lets take a deeper look at how backlinks work and how you can make extra money by creating them for others!
What Are Backlinks?
A backlink is a link from one website to a page on another website.
Search engines such as Google view backlinks as an endorsement of that webpage.
Pages that get a lot of backlinks will usually rank higher in the search engine results.
For example, this site, Freelancer FAQs has backlinks to MSN, Search Engine Journals, Fast Company, Freelance Writing Gigs and more.
Having those backlinks for Freelancer FAQs means they can rank their blog posts easier over the long run.
Now, imagine you offer this freelance service and help business build backlinks in 2022 and beyond?
The Importance of Backlinks
Backlinks are telling the search engines that other websites view the page as reliable, trustworthy, and valuable.
After all, you wouldn't link your site to a page that was of poor quality.
Why? Because the point of the link is to add credibility and extra value for the visitor to your website.
Search engines including Google rate backlinks highly in their algorithms that are used for ranking sites. Good quality backlinks are therefore important to all websites that are aiming to rank highly and gain more traffic.
The opposite is also true. Poor quality or spammy backlinks will lower a site's ranking. Google may also remove sites altogether if they've got a lot of low-quality backlinks.
Is Any Backlink Worth It?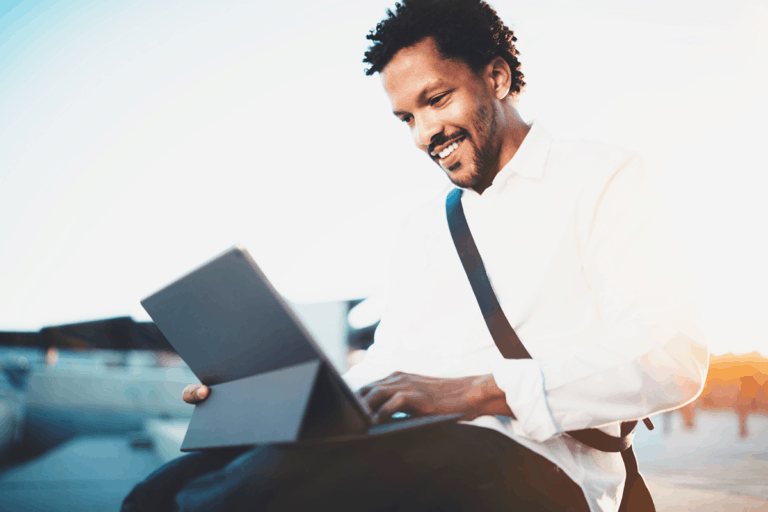 It's not enough to have a backlink.
What's needed are quality backlinks. One high-quality backlink will be far more effective than 1,000 low-quality backlinks.
What makes a good backlink?
First, links from websites that are considered an authority are extremely important.
This is known as Domain Authority and the higher it is, the more trustworthy the site is.
The backlink should include the target keyword in the anchor text.
Don't go overboard here as Google has filters in place to detect anyone trying to manipulate the system.
A good backlink will also connect sites that are relevant to each other.
For example, an article about eating out will link well with other content about food.
Trying to link an article about food to topics such as space exploration, deep-sea diving, or economics wouldn't make much sense.
In that case, the backlink wouldn't be viewed as a valuable one.
Three words sum up a good backlink – relevance, power, and authority.
A good backlink will meet all three of these areas although some may score higher than others.
How To Build Backlinks in 2022 As A Freelancer
It's 2022 and learning how to build backlinks as a freelancer is becoming more and more important.
Content marketing will reach $269 billion, bringing the total worth of content marketing business pay is $600 billion.
If you can create high-quality backlinks, there will be plenty of potential customers that will happily pay for your services.
By doing a good job and helping others boost their traffic, you should be getting fantastic reviews.
This means your profile as a backlink expert will jump into the stratosphere and an endless supply of customers will be asking for you!
The following gig sites are all awesome places to get started.
1. People Per Hour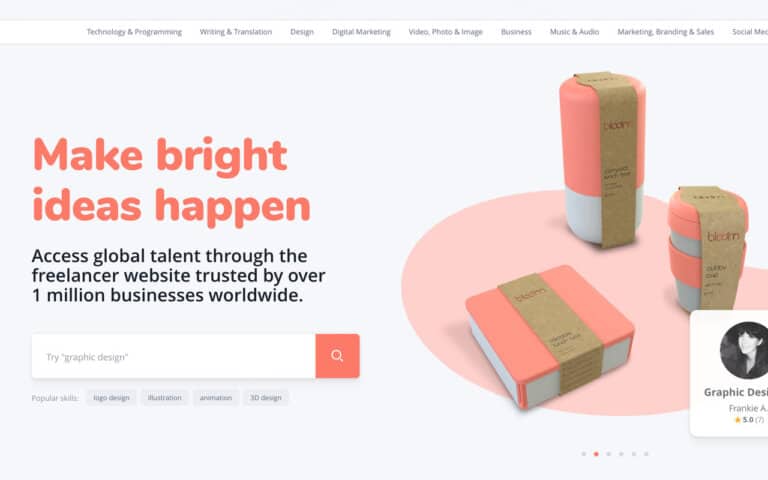 I'm going to start with the site that I've had success with.
Not only did I have enormous success as a freelancer building backlinks, but I made connections in the industry that led to the formation of a new business partnership.
People Per Hour connects freelancers and businesses.
There is a huge variety of industries that hire freelancers including technology, marketing, and social media.
Payments will be agreed upon when accepting a job but will either be an hourly rate or a fee for the entire project.
Get started by creating a free account and setting up a killer profile.
All applications are approved by moderators but once you've got the green light you can start applying for any jobs of interest to you.
Each month you get 15 free proposal credits.
You can buy additional credits if you need them.
Make sure to submit an epic proposal every time to reduce rejections. By getting more acceptances you can cut down on how many extra proposal credits you need.
People Per Hour take a percentage of your earnings as commission. However, the more you earn, the lower the percentage deducted is.
2. Fiverr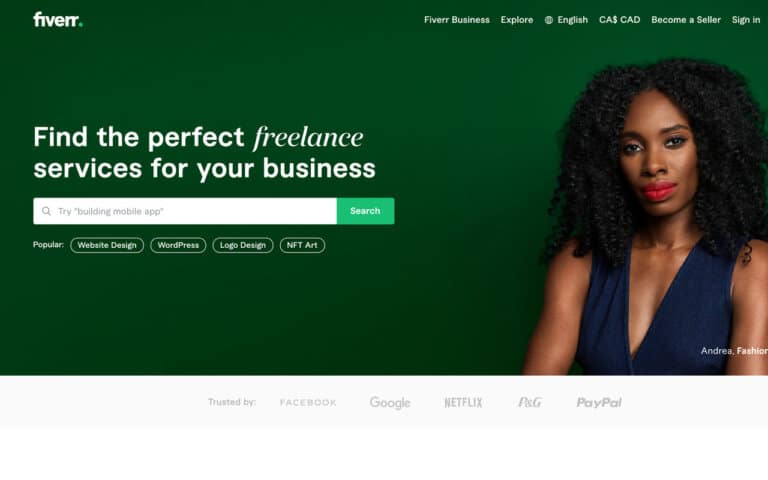 Fiverr is a platform that allows freelancers to showcase their talents and earn money.
You can market any skills you like on Fiverr including link building.
On Fiverr, a freelancer is referred to as a seller.
You can join for free and create a profile to sell your skills (this is known on Fiverr as a gig).
Videos, pictures, and a compelling description will boost your profile leading to more customers (called buyers on Fiverr).
When a buyer commits to purchasing a gig from you, Fiverr takes the money and keeps it on hold.
Once the job is complete, the money is released to you, and Fiverr automatically deducts their commission.
Payments are flexible. You can choose to get paid via PayPal, wire transfer, or direct deposit to your bank account.
3. Upwork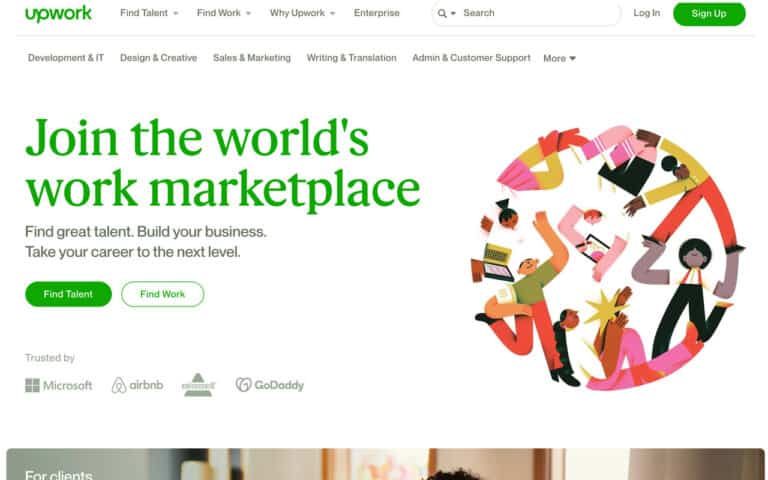 Upwork is a global marketplace for freelancers and businesses. It's free to join Upwork and once you've signed up the next step is to create a stand-out, professional profile. Your link-building skills should take center stage as that's what you are marketing.
Why not make your profile pop by creating a slick video to highlight your talents, professionalism, and hard-working nature.
To get work on Upwork you can bid for jobs, pitch for projects that catch your interest or connect with recruiters that can search for suitable opportunities.
Clients often contact freelancers directly if they see a profile that matches what they are looking for.
Make sure your profile is always up to date and keep it professional!
Upwork charges commission using a sliding scale.
This means the more you earn the less Upwork take! Payments are made to you securely by direct deposit, wire transfer, or PayPal.
4. Freelancer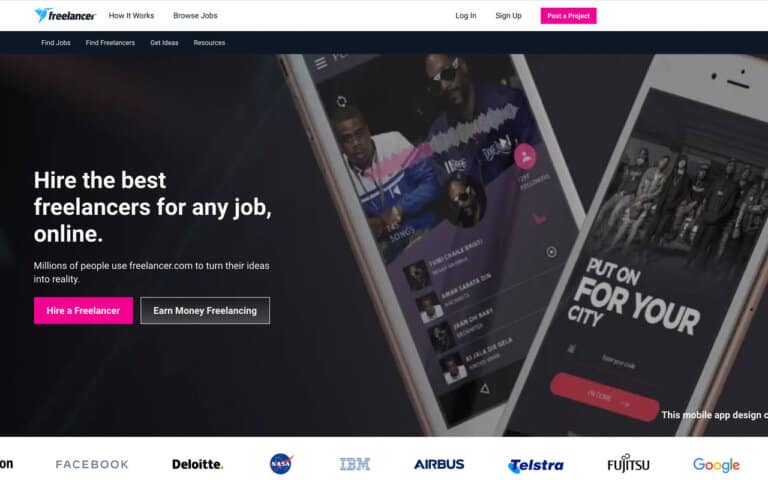 An innovative platform that connects freelancers worldwide with clients is Freelancer.
Joining Freelancer costs nothing and you will need to complete a profile detailing your skills, work history, and education when you sign-up.
Once you're a member you can bid on relevant link-building projects or contests.
Clients will pick from the applicants which freelancer they wish to use.
Keeping your profile up to date using a professional photo and writing a brief tailored to the gig you are applying for will go a long way to getting work on the site.
5. LinkedIn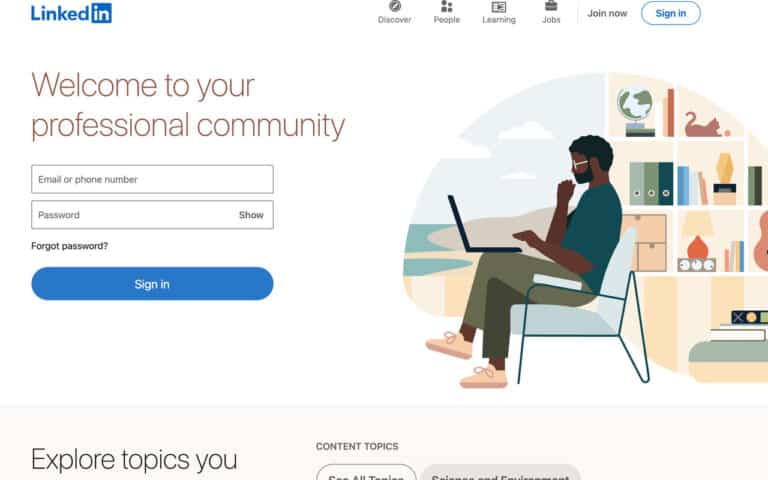 Using LinkedIn effectively can mean finding fantastic freelance opportunities.
Since its humble beginnings in 2003, LinkedIn has gone from strength to strength and today boasts nearly 800 million members worldwide!
Begin by creating a free LinkedIn profile including your work experience, education, and skills.
The more detailed your profile is, the better chances you will have of securing those link-building contracts.
To supercharge your profile you can create blog posts on the platform.
If you are seeking work link building, then use this option to highlight your expertise in this area.
Employer or recruiters search profiles to find suitable candidates.
You can also browse job postings yourself.
Simply search on LinkedIn using relevant keywords and choose from the results to apply for any opportunities that are relevant to you.
And to prepare you for 2022 link building for clients, make sure you check out the top skills to put on your resume according to LinkedIn.
6. Flexjobs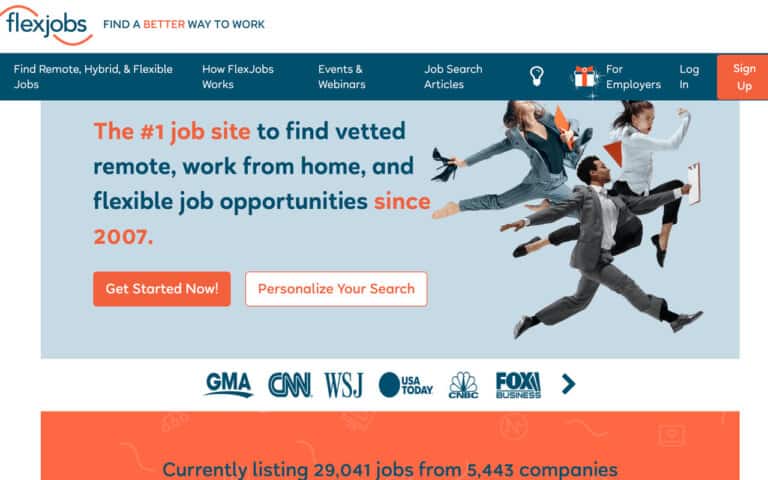 Flexjobs is a well-respected platform for freelancers.
There are numerous opportunities on the site for all kinds of flexible work.
This includes freelancing, remote work, and full-time jobs!
Working as a freelancer can be fraught with navigating potential scams.
The good news is that Flexjobs makes sure every listing is legit.
Scammers and fake companies are filtered out leaving only genuine opportunities.
Flexjobs works on a subscription basis and depending on which plan you choose, it can work out that you pay as little as $1.15 per week!
All subscriptions include unlimited access to job listings, career advice, free skills testing, and the ability to create a personalized portfolio.
If you're not satisfied you can use the satisfaction guarantee to get your money back.
Refunds will be given within 30 days of account creation or renewal.
Why Do People Buy Backlinks?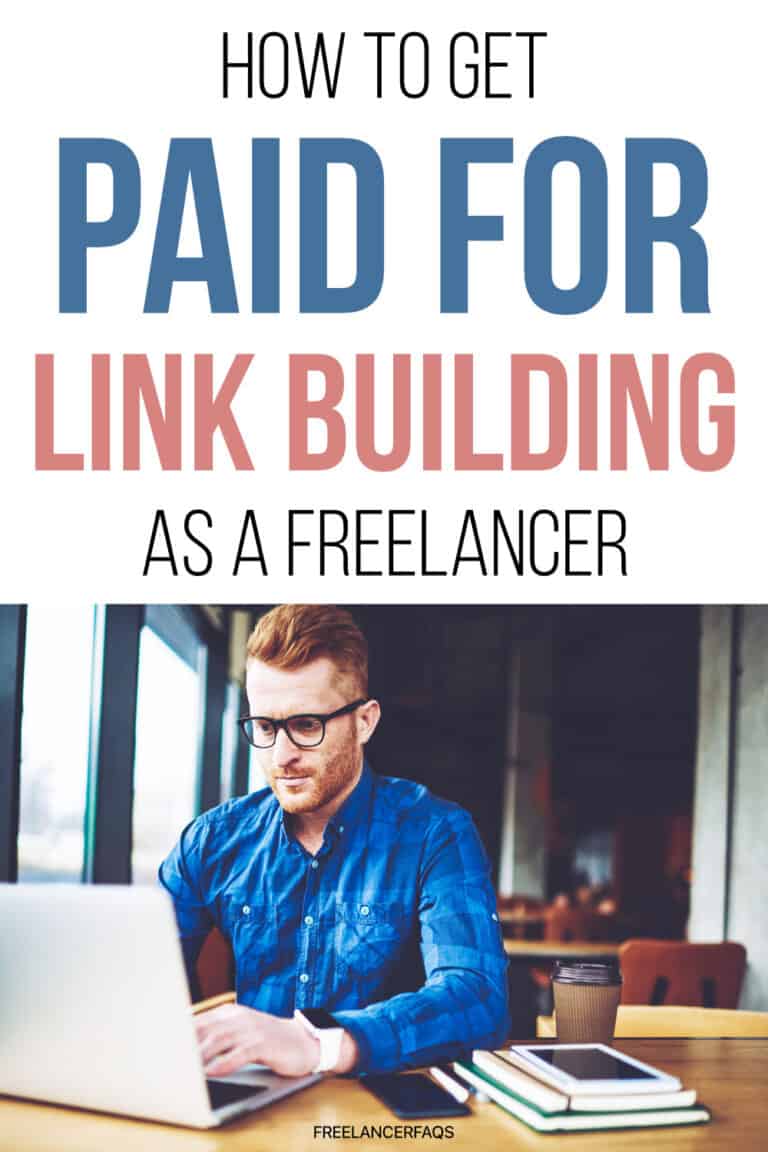 The primary reason people buy backlinks is that it helps their website rank higher in search engine results.
This means more traffic to the site and more revenue from ads, sales, or affiliate links.
Buying backlinks to boost search engine results isn't the only reason many choose to pay freelancers like you to do this task.
Paying freelance link builders saves the website owner time as they aren't having to do it themselves.
Time saved can often be worth the cost as the site owner can dedicate their time to other tasks.
Choosing to pay freelancers to build backlinks means the site owner can benefit from the knowledge the freelancer has.
When I started my own site many years ago I started with no knowledge of backlinks, SEO, keywords, or other things that are essential for a successful blog.
It was only when I stepped back and took the time to learn these things that I was able to make my own site more successful.
By working as a freelancer to build backlinks in 2022, the time I've invested learning this and doing this for others has paid off.
This knowledge is valuable to other site owners as they can use it to make their own site rank higher and become more profitable.
Freelancers like us that have outstanding knowledge of what makes a good backlink can easily profit from those skills.
Building backlinks as a freelancer can be profitable work.
That's because site owners know their competitors are doing it and if they don't do it too they will get left behind!
This means lots of work for freelancers like you!
Learn How to Build Backlinks for Freelance Work
Hop on to one or all of the gig sites listed above to start getting work building backlinks today.
These platforms are all legit places for freelancers to find work.
Try them out to see which works best for you.