No matter what freelancing niche you're starting out in, we all get our foot through the door with the bare minimum when it comes to equipment.
For writers, that can be as little as a computer and an internet connection.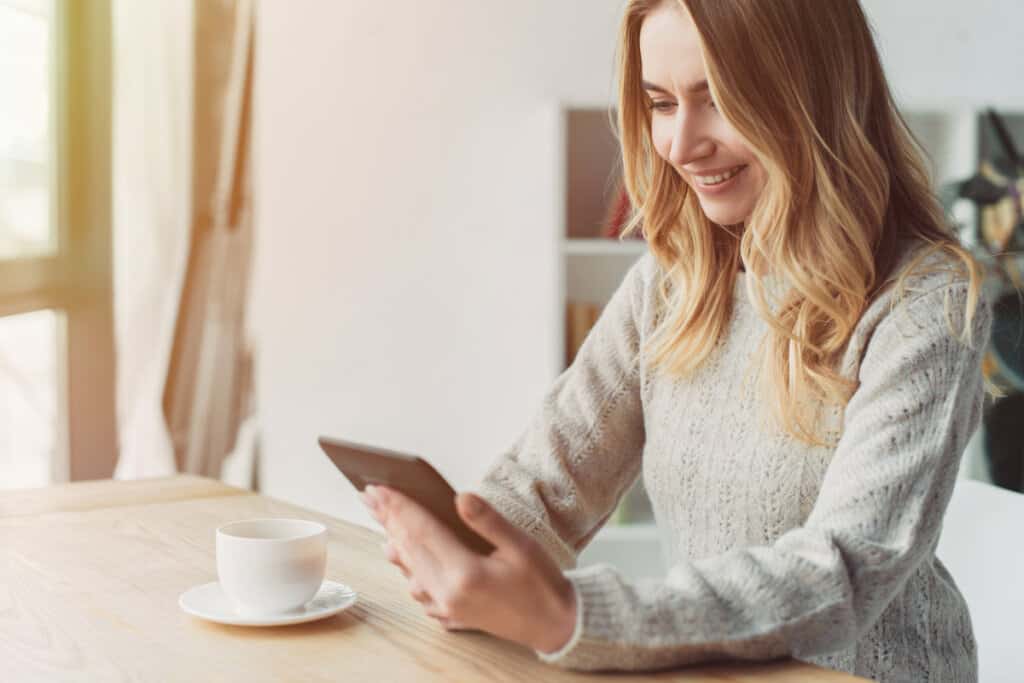 If you're just starting as a freelance graphic designer or artist, you're probably asking yourself: "What laptop should I buy?"
For graphic designers and freelance artists, however, the requirements when it comes to laptops are vastly more important as you work to build a business based on the visual content you can create.
If you're just starting as a freelance graphic designer or artist, you're probably asking yourself:
"What laptop should I buy?"
When buying computers, cameras, lighting, microphones, drawing tablets, etc., for your freelance business needs, it's important to remember that your purchases are investments in your business.
While you don't want to overextend your budget to buy the best business laptop, you certainly want something that is going to last and not need replacing in a couple of years.
So if you're looking for a new laptop to grow your freelance graphic design business, here are some things you should consider as well as some super cool models you need to check out.
What You Should Look For in a Graphic Design Laptop
Before we talk about the best laptops of 2021, let's look at what you should consider when buying a graphic design laptop.
First of all, you're probably going to take your budget into consideration but remember that a good laptop for graphic design is going to come with a higher price tag than normal laptops – but it's an investment in your freelance business!
Next, you need to think about power versus portability.
You'll want something that is light enough to be carried around but also powerful enough to accommodate a suite of creative tools.
You also need to decide whether or not you want your laptop to run Mac's iOS or Windows.
While both operating systems are amazing, it all comes down to a matter of preference and what you are accustomed to using.
If you're a life-long Windows user, switching to a Mac can be a bit of a learning process.
Here are some other specs you should consider when choosing the best work laptop:
Processor: Graphic design programs take up a lot of power to run so you want to make sure your laptop has a process (also known as a CPU) that can run the apps you need. Look for laptops that have nothing less than an Intel Core i5 process, an AMD Ryzen or an AMD FX chip.
RAM: RAM is the memory your laptop uses to run programs and multiple programs at once. As a graphic designer, having 16GB of RAM is ideal but you can get by with at least 8GB.
Storage: While storage space between laptops is usually on par, the type of hard drive is important to consider. Spinning hard drives can hold more but create noise, heat, and can easily be damaged if you drop your laptop. SSD hard drives, on the other hand, are sturdier, faster, but tend to have less storage space.
Graphics Card: Perhaps the most important aspect of a laptop for graphic designers is, of course, the graphics card (GPU). Graphics cards work similar to processors but better represent things on-screen, so whereas some laptops forego good graphic cards to boost overall performance, graphic designers want to look for a dedicated and high-performing GPU.
No matter which graphic design laptop you choose, the following laptops will give you the power and performance to rock your freelance graphic design business!
The 8 Best Laptops for Graphic Designers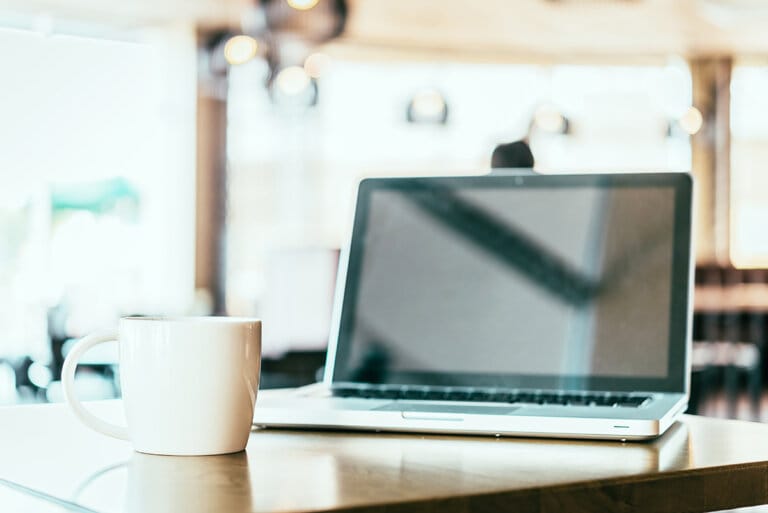 1. MacBook Pro 16-Inch
The MacBook Pro 16-inch is perhaps the best laptop overall for graphic design and is perhaps one of the most popular laptops for graphic designers because of its build quality, design, and power.
This 16-inch model gives you a larger screen and increased resolution while still providing the slim design Apple is well-known for.
Along with a bigger screen, compared to the older 15-inch model and 13-inch model, this laptop also has updated hardware with Intel processors and professional graphics cards.
The MacBook Pro 16-inch came out in 2019 but it still remains a super popular laptop in 2021.
2. Microsoft Surface Laptop 4
If you're more comfortable with a Windows system, the Microsoft Surface Laptop 4 is for you! It runs Windows 10 and features a 13.5-inch high-resolution screen and a comfortable keyboard.
While Apple makes what most consider the best work laptop for graphic designers, Microsoft has created some competition with this model.
While Microsoft is best known for its amazing software development, its recent line of laptops is perfect for freelance graphic designers!
The Microsoft Surface Laptop 4 features a touchscreen, a long-lasting battery, and cutting-edge integrated graphics from either Intel or AMD (depending on the model you choose).
The Windows 10 software means that you can run any graphic design app you want!
3. Dell XPS 9500
Remember when Dell was a household name for computers? They're still in the business of creating fast-performing laptops with beautiful, eye-catching designs!
Again, if you want to stick with the Windows 10 operating system, consider the Dell XPS 9500. Its thin and light design is packed with powerful mobile components while providing you with a 15.6-inch display and Nvidia graphics cards.
This graphic design laptop is perfect if you are a freelance graphic designer that focuses on intensive creative work.
And, just like the Microsoft Surface Laptop 4, the battery life of the XPS 9500 is amazing so you can take this laptop anywhere to finish your work!
4. Acer ConceptD 7
This Windows 10 alternative is another great choice for graphic designers with a cheaper price tag than the MacBook Pro.
The Acer ConceptD 7 features the powerful Nvidia RTX graphics card in a thin and light design.
Acer is known for its high-quality laptops, meaning that they will last you for years!
So if you are looking to pursue your freelance graphic design business long-term, this graphic design laptop is definitely worth the investment.
5. Lenovo ThinkPad P1
This more expensive laptop is perhaps the best business laptop for graphic designers who create high-level content.
The Lenovo ThinkPad P1 is a powerful laptop that features the Intel Xeon processor and Nvidia Quadrio P2000 graphics card.
It offers all of the performance of a desktop computer in a portable laptop that you can take on the go.
Again, it's more expensive than many graphic design laptops but it's well-suited for heavy and demanding workloads.
6. Apple iPad Pro
I know we're here to talk about the best laptops for graphic designers, but tablets definitely deserve an honorable mention too!
The Apple iPad Pro makes for a great drawing tablet with a screen large enough so you can clearly see your projects in high resolution. The drawing pen is an additional cost but creates a more realistic drawing experience for your graphic design projects.

Plus, you can use the free program Procreate which is only available on Mac iOS. This powerful software allows you to use layers to sketch and color in your creations. You can even animate!
7. Samsung Galaxy Tab S6
We're going to talk about one more amazing tablet for graphics designers. Some people just love the portability and convenience of creating their designs on a tablet!
The Samsung Galaxy Tab S6 is an Android tablet that is slim, lightweight, and portable.
While it's easy to carry around with you, it's also powerful and can run any design program you need.
It has enough RAM to compete with a PC so you can have multiple apps open at the same time.
And the advanced display gives you a high-resolution look at your creations while the large screen provides ample workspace.
The Galaxy Tab S6 is user-friendly, so it's a great choice if you are getting started in the freelance graphic design business!
8. Aero 15 OLED
I'm sure the creators of the above-mentioned laptops sound familiar to you but you've probably never heard of Gigabyte. Typically a video game developer, Gigabyte began creating laptops specifically for creators!
The Aero 15 OLED has a 15.6-inch 4K resolution display with Nvidia graphics.
Considered one of the best laptops in 2021 for graphic designers, the Aero offers a competitively priced range of models with enough speed and power to finish your freelance graphic design projects.
Best Laptops for Graphic Designers
I hope this guide helps you choose which graphics design laptop is the best choice for your freelancing business!
If you already own one of these laptops, I'd love to hear your review in the comments.
Or, if you have any suggestions of your own as a freelance graphic designer, share those as well!