You don't have the money to start a business. After all, freelance writing is supposed to help you make money, not spend it.
You get excited when you can start making money instantly (and at no cost) on content mills and bidding sites. And there's always Craigslist.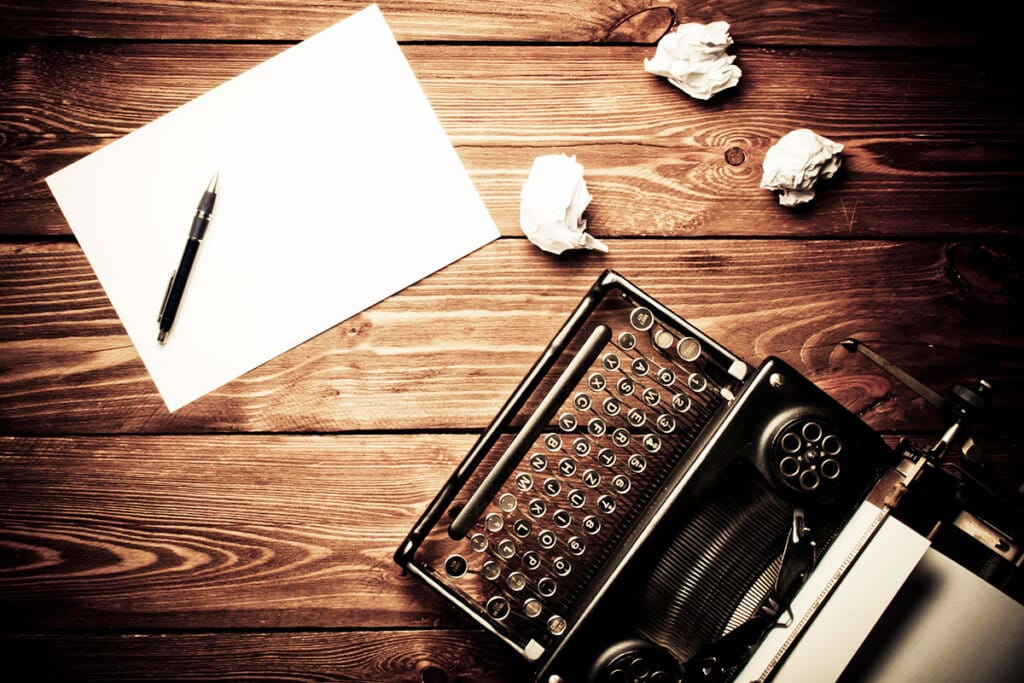 See? There are plenty of ways to build a freelance writing business for free.
That's partially true.
Okay…so if it's true, why am I saying you can't do it? Now you're confused.
Sure, you can start making money right away at one of these websites, but will you be successful? Will you make a descent amount of cash?
Here's the Truth:
Probably not.
So yeah, you can make a bit of money on the side writing crap content for $10 an hour (which calculates out to much less in the long-run), but if you really want to start a business, it's likely not going to come for free.
Are you serious about freelancing and want to pave the road for your success? Continue reading to learn what costs are involved in launching your business.
You'll Need a Website
And not a free one.
Most experts agree: If you're going to start a freelance writing business, you're going to need a writer website.
What does a writer website do for you?
It gives you a platform to attract clients and make sales.
It gives you a solid place to display your portfolio.
It adds to your professional credibility as a business owner. (And yes, you are a business owner.)
While you can create websites for free, you don't usually want to go that route for your writer website. At the very least, you should purchase a custom domain name. But don't let the idea scare you. Most domain hosts sell domain names for around $10.
Once you have that essential, you can take it even farther and improve your professional appearance online. Some other costs that might accompany your website include:
Hosting fees
Web designer costs
Web upgrades
Avoid going the route of setting up a free writer website. Few people are going to take you seriously.
Need help figuring out how to build your writer website? Read our previous post, "What Elements Should I Include on My Writer Website?"
You Might Invest in Learning Materials
People used to tell me all the time about how learning the ropes doesn't come for free. I rolled my eyes and thought, "Yeah, right. There are tons of free resources online." Then I got serious about building my business, and I realized there's a lot to learn that you can't find for free.
Believe me, you're not only going to want these incredible paid resources, but you're going to need them.
For many freelancers, these learning materials may be as simple as a few how-to eBooks here and there. Others may choose to enroll in online courses that teach you how to build your business, land clients, and become an expert.
What's more, most experts advise that you start with a mentor, and that can come with a fee. After all, they have to make a living, too.
Really, you don't have to invest a lot, but if you want useful resources, you may have to spare a few bucks, whether that's in short eBooks, online classes, or a full-fledged university degree.
Time is Money, and You'll Be Giving Away Some for Free
Time really is money, and when you're not working, you're losing money.
The truth is that many of your business efforts won't result in a direct profit. When you're just starting out, you might write for free to get a byline, or maybe you'll exchange some services with a friend who can help develop your website.
Furthermore, you'll be spending your own time marketing your services, and some of those tactics can cost money.
So, Can You Start Your Freelance Writing Biz for Free?
So maybe I'm being a bit harsh. There are people who have started without any monetary investment. So yes, you could potentially start for free. But let's just think realistically. There are some areas where it makes a lot of sense to invest some money, such as in your website.
You might also pay for:
Home office equipment
Software programs
An accountant
A lawyer (to draft your contract)
Thinking of starting your own freelance writing biz? What types of things are you worried will cost you? Share your thoughts in the comment section.