For those individuals looking to flex their creative muscles and build a career in 2021, there are many different types of art jobs available.
Whether you want to teach elementary kids the primary colors, be a freelance artist, or design elaborate graphic designs for well known companies, there is an art job that will appeal to your creative side while making a good income.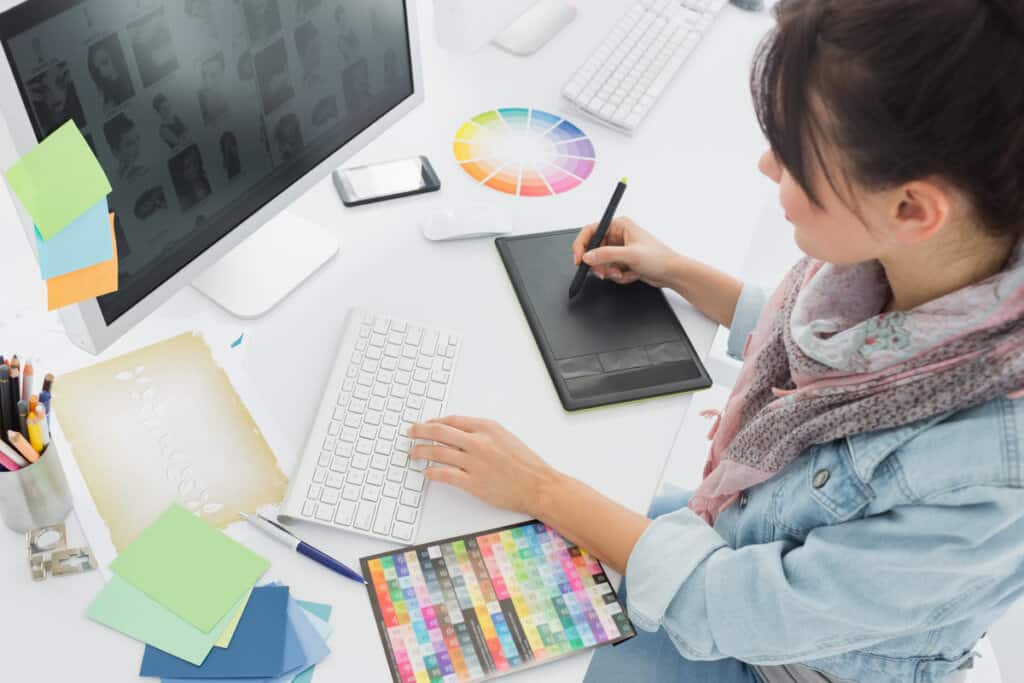 While there are many different art jobs available, are they all worth it?
While there are many different art jobs available, are they all worth it?
It sounds like a great idea to tuck yourself away in your studio all day long creating, you still have to be able to make a living from it if you're not just doing it for a hobby.
In this post I'll review what is considered an art job, what are some of the highest paying art jobs available, which art jobs are in high demand, and how you can promote yourself as an artist.
What is Considered an Art Job?
Often when people think of "art jobs" they envision an art museum curator working with high end pieces or an art school teacher working with students on the basics of drawing.
While these are both considered art jobs, there are so many more different types of jobs and careers that fall into the art category, you might be surprised.
An art job can be anything that incorporates art or design within the position.
And they can be working on physical, digital, or a blend of both types of work.
Art Job Examples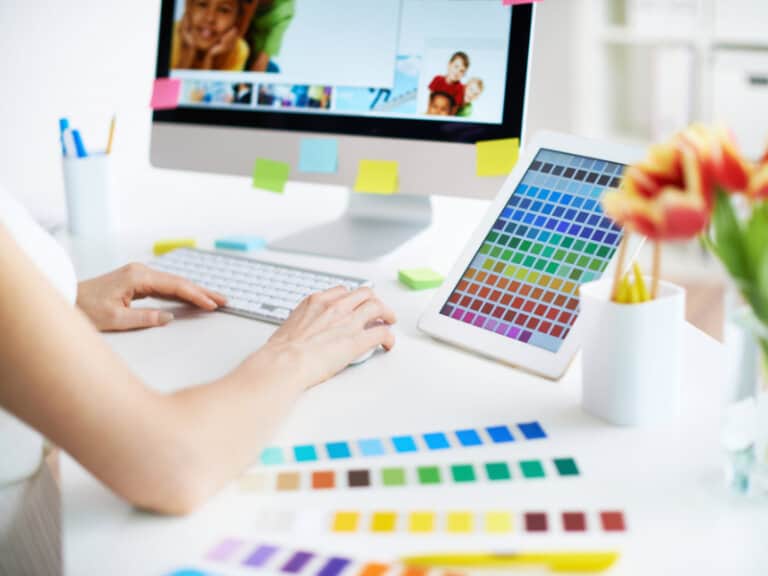 When you really get into it, there are so many different types of art jobs. The list below is not by any means inclusive but will give you an idea of the various types of art jobs available.
I'll also go over how much each job for an artist makes.
1. Freelance Artist
A freelance artist is any type of artist that works for themselves, just like any other type of freelancer.
This type of artist generally will work with one main type of medium, which could be anything from oil paint to a specific type of creative software, such as photoshop.
Freelance artists are responsible for every aspect of their business, from creating their work to marketing, finding clients, and keeping their own finances in order.
Later on in the post we will get into a bit more of how you can promote yourself as an artist, both as a freelancer or if you are looking to work full time with a company.
Here are just a few different types of freelance artist niches to consider:
Painter (watercolor, acrylics, oil, mixed media, ect)
Resin artist
Graphic designer
Alcohol inks
Illustration
Cinamatographer
Photographer
Fahion design
Hand lettering/Calligrapher
Animation
Cake/cookie decorating
Scultures
Pottery
Oftentimes freelance artists start off doing art as a hobby then transition into using their passion for art as a full time career.
2. Art Teacher
One of the great things about being a creative is the fact that you use your "hobby" and "passion" as a way to teach others.
As an art teacher you have a wide variety of industries you can fall into. If you want to work with kids, then being an art teacher in elementary is a valid choice.
As well, you also make this art job as a side hustle and use an online platform like Udemy to host your art classes.
3. Makeup Artist
Another art job example is makeup artist.
That's right! No painting, water color or canvas involved.
If you have always had an interest in makeup, then you can make this a legit career for you. There are programs available in your city and even online.
4. Game Designer
As with makeup artist, if you have a passion for gaming, why not design games for your art job?
This creative job involves designing characters, landscape, and puzzles. As well, you are also responsible for managing a team for some art jobs so management skills are a plus.
Other Types of Art Job Examples
The examples listed here are art careers that are employed with a company or firm, although many could also be done on a freelance or contractor basis.
Art dealer or curator
Art historian
Art technician
Industrial designer
User experience designer
Architect
Interior designer
Printmaker
Special effects for film
Creative director
What Companies Offer Art Jobs?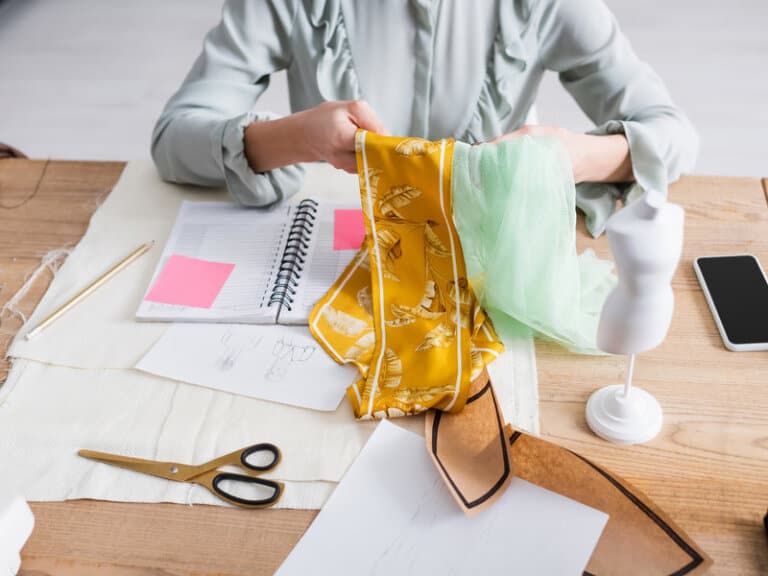 Pretty much every company has a need for some type of artist, whether it be for graphic design or curation.
Larger businesses can hire artists for graphic design or as a part of their marketing team.
Schools and education businesses can hire artists to teach courses or students certain techniques.
The film industry hires all sorts of different types of artists, including but not limited to makeup artists, creative directors, special effects artists, graphic design, fashion design, illustration, and animation.
Architects and interior designers often work within the real estate or construction industries in some capacity.
What are Some of the Highest Paying Art Jobs?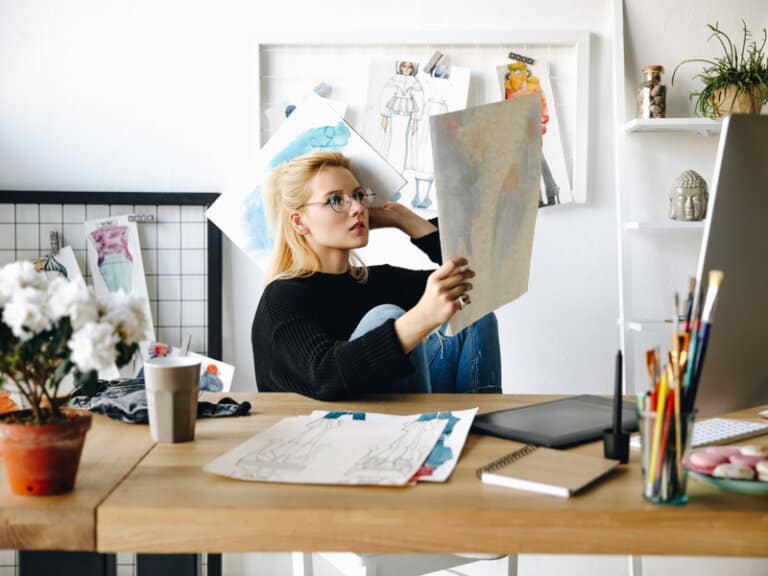 GetEducated.com highlighted 12 different entry level and professional high paying art careers.
While some of these art jobs require years of education and experience, there are some on the list that require very little of either of those.
1. Art Director
Coming in at an average salary of just under six-figures per year, you're going to need some experience for this career. Art directors can work with magazines to curate the most appealing visual layout.
2. Producer/Director
While you don't technically need a lot of experience to produce or direct a film, it will help to build up your reputation. Producers and directors average around $75,000/year (unless your producing huge blockbusters)
3. Multimedia Artist
These are the artists that are producing art that goes on the screen. Whether moving clay characters or drawing your favorite animations, they average around $75,000/year also.
4. Fashion Designer
Fashion design isn't just about pairing the perfect outfit. They need to have a solid understanding of fabrics, themes, and marketing to be successful. Their average salary is around $73,000.
5. Landscape Architect
While not often thought of as an "art" job, there is a lot of creativity that goes into being a landscape artist.
They have to be familiar with a wide variety of plants and know which ones complement one another as well as create visually appealing designs with them.
They can average around $70,000 a year.
6. Industrial Designer
They are the artiticects for everything that isn't a building. That sleek new phone you just bought, or that sports car that passed you on the highway, that was created by an industrial designer.
When combining both art and engineering, they can bring in $68,000 annually on average.
7. Video Editing
From professionally produced commercials to soloprenuer YouTube videos, there is a huge need for video editors.
While just about anyone can learn the basics, there is a lot that goes into creating professional looking videos of any kind. With an average annual salary of about $63,000, it's a skill worth learning.
8. Graphic Design
Graphic design is probably the most broad art job on the list. This position can include anything from designing characters for popular video games to designing typography.
With a solid salary of around $52,000 a year, it's a career worth getting into.
9. Drafter
A drafter works hand in hand with architects and engineers to help their ideas come to life.
They use technology to create rendering to move a product from concept to design. This entry level job makes around $56,000 a year.
10. Art Curator
An art curator is a bit different then a director as you are physically working with art to arrange it in a way that is pleasing to the eye.
Art curators also search for work to display from artists and work to preserve art work.
They average around $54,000 a year.
11. Interior Designer
Interior design can encompass anything from putting together store displays to staging multimillion dollar mansions for sale. As an interior designer, you should understand color composition, types of fabrics, and how different materials work together to create a cohesive look.
Averaging around $56,000 a year, this makes a great hobby turned career opportunity.
12. Artist
The final one on our list of high paying art jobs is artist.
Yes, this is a very broad term, but realistically you can turn any type of art into a lucrative career. In addition to selling physical or digital originals of your work, there are many other ways you can monetize your artwork.
Here is just a quick snapshot:
Sell copies or prints of your work
Selling your art on other merchandise (mugs, t-shirts, totes, ect)
Teaching online or in-person classes
Selling individual commission pieces
Creating an art blog
Promoting on social media (more on that in a minute)
Which Art Jobs are in High Demand?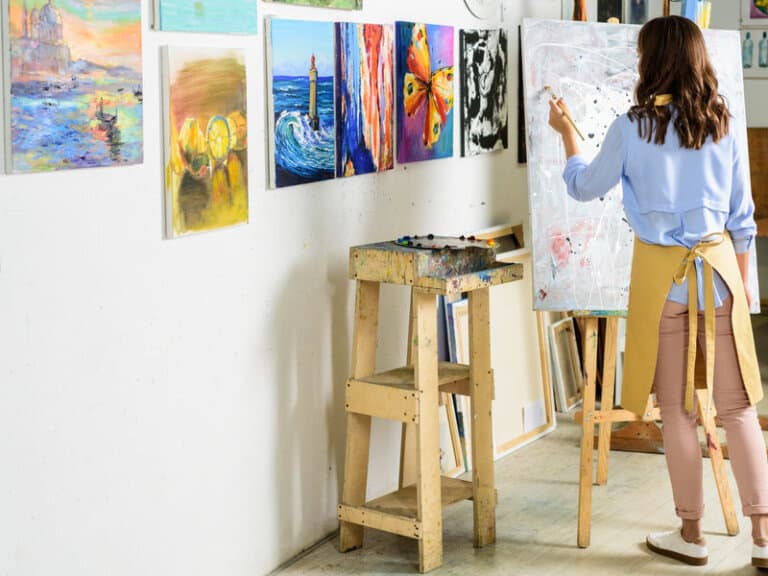 Now that we've looked at some of the highest paying art jobs, which ones are in the highest demand?
According to the Academy of Art University, there are eight art jobs that are in very high demand:
Interior designer
Art director
Fashion designer
Game designer
Architect
Industrial designer
Art gallery dealer
Art teacher
How to Promote Yourself as an Artist?
No matter what type of art you do, there is one major way that you can promote yourself as an artist, and that is through social media.
The use of social media, such as Instagram and TikTok has been life changing for many artists.
Whether working on commission pieces or selling your art as merchandise, there is an audience for you on social media.
Some of the other ways to promote your art is through sites like Etsy, ArtFinder, Artists&Clients, ArtCorgi, and Art Please which you can connect with clients and sell many different types of art, both physical and digital.
If you have physical art to sell, then consider going to markets or festivals to sell your work.
If you strictly work with digital art, then sites like Creative Market are a great place to offer your work.
You will find that your particular type of art sells well on some platforms and not others.
When you find what works, keep doing it!