Are you considering a career change as a freelance writer? Do you read about all of these writers who have made it work and were able to quit their 9-to-5 jobs? Do you totally envy them?
Don't worry, I'm right there with you and I'm going to tell you what it was like when I first started out.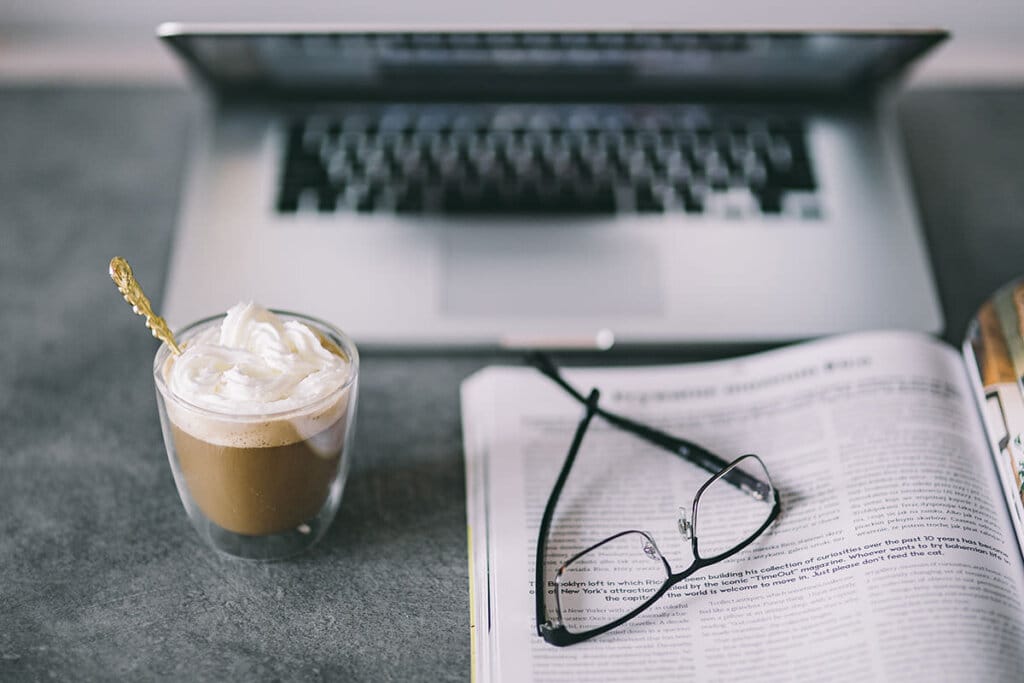 The first time I heard that it was actually possible to be a freelance writer and create the life I had always dreamed of, I immediately began doing research. I wanted to know what it would take to make this my new career path and how I could go about doing it.
Freelancing gives you the flexibility and the chance to be my own boss.
After all, I wanted everything that freelancers have: flexibility and the chance to be my own boss.
I began following other bloggers and freelancers on social media, determined to learn everything I could from them. I eventually stumbled upon a course that teaches you to get paid to write. However, I was met with instant sadness when I realized the course was far too expensive for me to invest in, without knowing what the outcome would be.
After some more researching, it became obvious to me that this wasn't going to be a walk in the park. As with all other career paths, it would take a lot of hard work and determination. Today I'll share with you the five things I learned as an aspiring freelance writer.
Patience and Persistence is a Must
The life of a freelancer requires a lot of patience and the perseverance to keep on truckin' even when you feel like giving up.
I've sent out numerous pitches, and a TON of them have been ignored or rejected. The feeling of being rejected can really make you feel unmotivated and question whether you want to continue pursuing this path.
But, you have to know that you're capable of building this dream career. You're not alone with this feeling of insignificance. In fact most newbie writers get MANY rejections before they get ONE acceptance. You just need to exercise patience and put in the grunt work.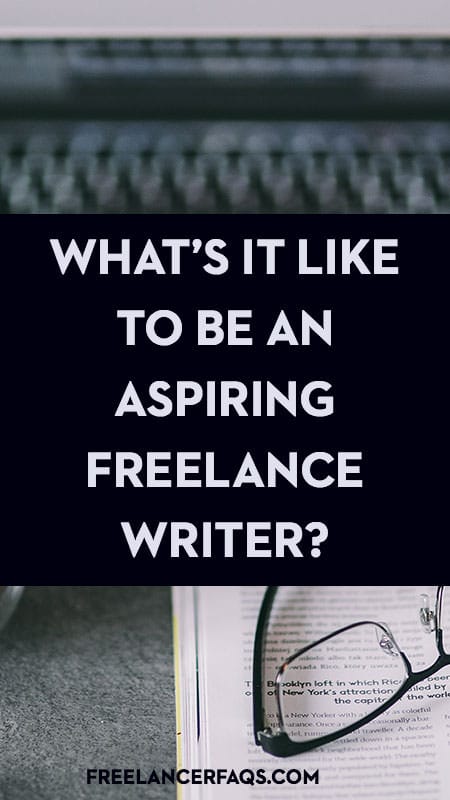 You Need Support
One of the alluring aspects of freelancing was the idea that I could work autonomously and never have to speak to another soul ever again (okay, that's a little dramatic, but you get my point).
I quickly learned this isn't an industry that you can go at it alone. You need the support of a community who is going through or has gone through, the same experiences you're dealing with.
It is so helpful to have other people who understand what you're up against, and can give you feedback on how to tackle an issue or bounce ideas off of. Often times your significant other, your friends, and your family won't understand what it is you're trying to do. Having a support system that is on the same page as you can help to keep you motivated and moving forward with your business.
Invest in Yourself
As with all things, you need to be willing to invest in yourself and your company if you want to be seen as an expert. As I said above, the first course I found on freelance writing was way out of my budget, and I hadn't even factored in other expenses, like a website domain and hosting. While you don't need as much capital upfront as you would with a brick and mortar startup, you will need a few hundred bucks to get going.
I chose to spend money on my own domain and hosting, as well as on freelance writing courses that I later found (at much better pricing). In the near future, I'll be spending money on having my website professionally designed.
Networking is Key
If you really want to make it as a freelancer, networking is the way to go. The saying, "it's not what you know, it's who you know," cannot hold more truth.
I've learned that a lot of job leads will be the result of who you know, more than what you know. Additionally, it's not uncommon for freelancers to team up to create various types of content and groups, such as Mastermind Groups. The bottom line is this: Stepping out of your comfort zone and networking with other freelancers can seriously payoff in the end.
It is Not Easy
When I first learned about freelancing, I honestly thought it would be much easier to break into.
But I couldn't have been farther from the truth and I now have a new found respect for those who made it work and were able to quit their day jobs. After all, most new freelancers fail within in the first year!
Crazy, right? It's not easy to build a business on the side, especially if you're working a regular day job, have a family, and have a home to care for. There will be many nights where you simply won't want to do anything because your brain is exhausted. But if you want to succeed, you'll need to push through and keep working on your business. You'll need to be super organized and have excellent time management skills in order to make it just a little bit easier on you, and your family.
So, there you have it folks! That's what it's like to be an aspiring freelance writer! It can feel like a grueling process, but I hear the payoff is worth it (I hope to find out one day!).
Are you considering becoming a freelance writer? Has your experience been similar to mine?