Are you brand new to freelance writing?
Maybe you recently quit your 9-5 job. Or perhaps you're trying to supplement your income as a stay-at-home parent. Either way, you love to write and you're hoping to develop yourself into a full-time freelance writer.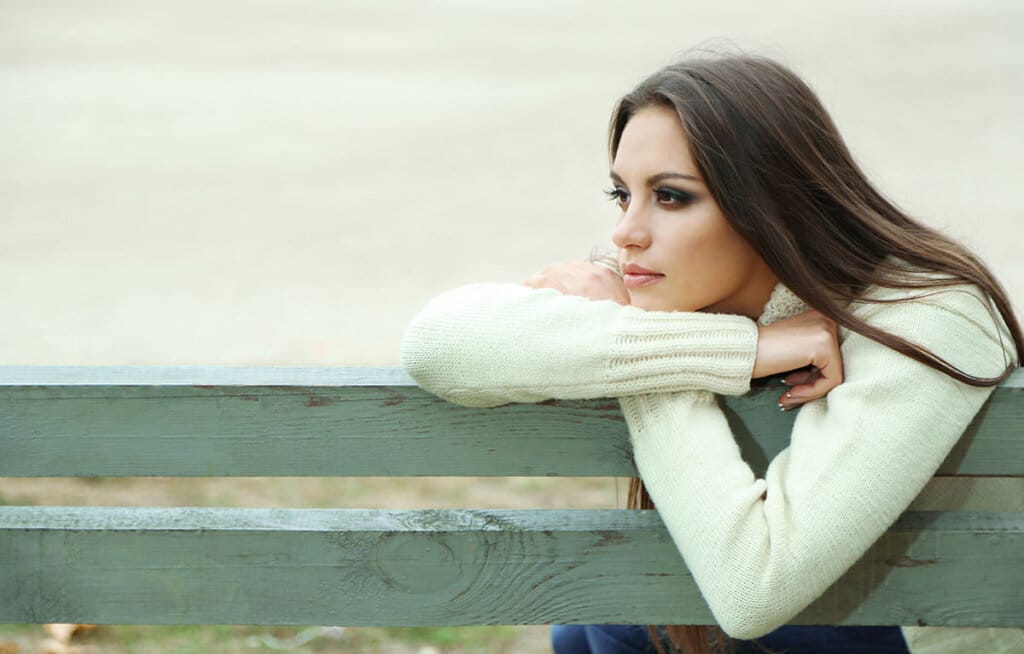 You doubt yourself and your abilities as a writer.
Yay!
That's when you let your emotions get the best of you. You begin to experience a constant flow of negative thoughts and bad feelings. You doubt yourself and start to question everything – including your abilities as a writer.
Stop!
Establishing yourself as a freelance writer isn't easy. (Especially in the beginning!) But if you're wondering whether or not you're cut out for a freelance writing career, the answer is YES.
Is it hard work? Yes.
Is it a commitment? Yes.
Is it worth it? Yes!
Take a look at these five tips to find out if you have what it takes to launch your freelance writing career today!
1. Honesty is the Best Policy
Before you decide to take the plunge and venture into a freelance writing career, you need to have an honest conversation with yourself.
Ask yourself these questions:
Do I enjoy writing enough to make it my full-time job? Am I willing to write about things I'm not necessarily interested in? Will my enthusiasm for writing diminish if I'm no longer writing just for fun?
You also need to be realistic about your capabilities as a solopreneur:
Will I be able to consistently deliver quality content to my clients?
Will I be able to stay productive and stick to my deadlines?
Am I okay with working alone?
How will I handle difficult clients?
Am I capable of managing my own accounting system?
Being a freelance writer is not for the faint of heart. You'll likely need to wear many different hats on a daily basis and keep up with what's trending in order to expand your client base. But as long as you're willing to put in the time and effort, the benefits of a freelance writing career are well worth it.
2. Confidence is Key
You're checking job boards regularly and you're pitching every day. You're doing everything right and yet you haven't landed your first client.
Don't let on!
One of the biggest mistakes a freelance writer can make is admitting that they're new to freelance writing.
Confidence is everything. Be your own cheerleader! Stay positive and don't let rejection get you down. Trust that your style and charisma will win over the right clients at the right time.
3. Hustle, Hustle, Hustle
Here's where that commitment we talked about comes in. If you haven't already figured this out, embarking on a freelance writing career takes a ton of energy!
Working unconventional hours may be part of the deal, at least in the beginning. All of a sudden, early mornings, late nights, and weekends are the times you're turning around your best work!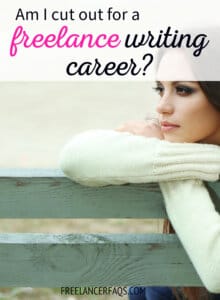 It may be necessary for you to give up a portion of your personal time to get all of your client work done.
Are you willing to make that sacrifice?
A good freelance writer needs to be organized and persistent. After all, this is your business! Keep track of your workload and stay on top of your deadlines. And use the opportunity early on to perfect your researching skills. They'll come in handy down the road when you take on a project you don't know a whole lot about.
4. Join Freelance Writing Communities
Staying motivated is one of your top priorities as a freelance writer. And what better way to stay motivated than by surrounding yourself with other freelance writers who have been in your shoes?
Being active within the various freelance writing communities is essential!
Subscribe to blogs. There are a TON of helpful blogs out there catered to new and seasoned freelance writers alike. Some personal favorites include:
Join groups and 'like' pages on Facebook. Use this platform to interact with other freelance writers. Ask questions, provide feedback, and get involved!
Start following influential freelance writers and organizations on Twitter.
Make your presence known! Start commenting on fellow freelance writers' stuff! They'll likely return the favor. And wouldn't that make you feel good?
5. Don't Let the Haters Get You Down
One of the hardest things about pursuing a freelance writing career can be gaining the support of your family and friends.
Let's face it – the amount of client work you receive each month may be inconsistent, the irregular hours you keep can become insufferable, and you'll never really have a steady paycheck on which you can rely.
But you already knew this going in.
That's why you've been reading posts about freelancing from top bloggers and researching how to implement SEO keywords into your own writing.
You've been guest posting on multiple blogs to get your name out there and build up your portfolio. You've started following prominent freelance writers on social media and you've enrolled in an online course for new freelance writers.
Reject that negative energy and prove everyone wrong. Believe in yourself and trust that you know what's best for you. You've got this!
Wrapping It Up
The only person standing in your way of pursuing a freelance writing career is YOU. It won't be easy, it'll take a lot of hard work and unwavering determination, but you CAN and you WILL succeed!
Over to you – what's standing in your way of becoming a freelance writer full-time? What obstacles have you had to overcome? Any additional advice?