Are you dreaming of breaking out of your 9-to-5?
You're not alone.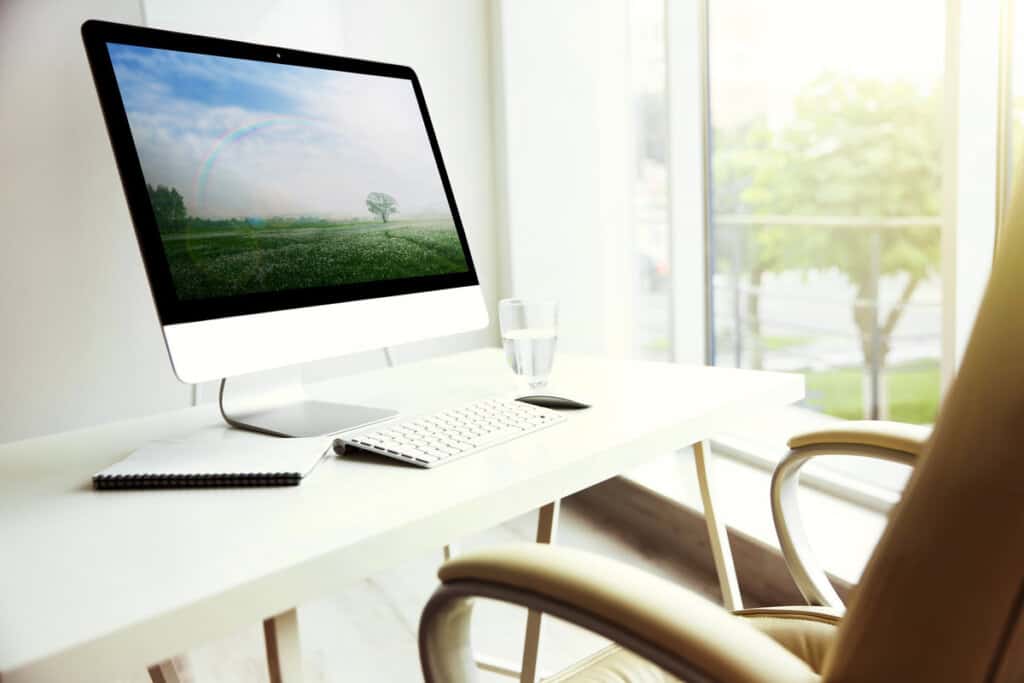 More and more people are quitting their typical desk jobs to find new freedom as a freelancer.
More and more people are quitting their typical desk jobs to find new freedom as a freelancer.
In 2020, 67.6 million Americans called themselves freelancers, reports Forbes.
And this number has only gone up since the start of the pandemic.
Just three years earlier in 2017, only 57.3 million Americans called themselves freelancers.
It's no wonder millions of people are jumping ship from the office and diving headfirst into freelance life—freelancing can sound like a dream, right?
No bosses. No set working hours. No commutes.
Unfortunately, what holds a lot of people back from beginning a career as a freelancer is they don't think freelancing is for them.
Does that sound like you?
Are you worried you might not have the skills to cut it as a freelancer?
Or maybe you're just not sure where to get started with all the types of freelancing you can do.
What Can You Do as a Freelancer?
With remote work becoming the norm, more people are starting to see some flexibility in their 9-to-5.
But freelancing is about more than just being able to work from home.
"A freelancer is an independent laborer who earns wages on a per-job or per-task basis, typically for short-term work."
Let's take a look at some of the most popular projects for freelancers so you can figure out the the right types of freelancing for you.
1. Content Writer
When a lot of people think of freelancers, they think of the quintessential hipster sitting in the local cafe typing away on their laptop.
It's the stereotypic image of the content writer.
But if this is the dream you're after, it could soon be you!
And there are a lot of different ways you can get started as a content writer.
Think about it.
Everywhere you see text—a blog, an email, a website, an article—a writer needed to be hired to do that.
Sure, there are writers who work in-house for companies and agencies, but it's becoming more and more common for companies to hire freelance writers for their content needs.
As a freelance writer, you can also opt to offer copyediting and proofreading services alongside your writing services.
2. Virtual Assistant
This one is for the folks who love to be organized.
You're the queen of spreadsheets. The king of to-do lists. And you how to multi-task better than anyone you know.
You could be a great virtual assistant!
A virtual assistant is a freelancer who provides administrative services to a number of different clients—all 100% remote.
Typical responsibilities of a virtual assistant include:
Calendar management
Email management
Receptionist duties
Social media scheduling
Proofreading
3. Web Designer or Web Developer
It's pretty much impossible to have a business these days without having a website.
That means every business you see is in need of a web designer.
What does it take to be a web designer?
You'll be responsible for:
Designing the front end of the website;
Making sure all website elements are in the right order;
Coding style sheets, etc.
This is not to be confused with a web developer.
A web developer is responsible for:
Maintaining the back end of the website;
Managing the speed, performance, and capacity of the website.
Where to Find Freelance Jobs?
So, are you ready to dive headfirst into the freelance life with all the freelancing types to choose from?
There are great opportunities ahead for you as a freelancer, but getting started can be the scariest part.
There are many different ways to go about finding your first clients as a freelancer.
If you're not ready to start cold pitching, these are a few great places to get started finding work as a freelancer.
1. Indeed
Yup—just like you can job search for full-time work on Indeed, you can also use the platform to look for great freelance opportunities.
And Indeed helps you every step of the way.
You can create a profile and build your resume in Indeed so you can apply for freelancing gigs with just one click.
2. ZipRecruiter
Similar to Indeed, ZipRecruiter is another job search engine that you can use as a tool to help you kick off your freelance business.
Like Indeed, you can also create a profile and build a resume directly in the platform to make it easier to apply to gigs.
3. FlexJobs
Now, FlexJobs is something a little different.
FlexJobs' philosophy is all about "flexible" jobs, which makes it a perfect resource for freelancers looking to connect with clients.
Plus, all the jobs listed are vetted by the FlexJobs team, which is a plus for freelancers who are afraid of getting scammed by fake job ads.
Unlike Indeed and ZipRecruiter, using FlexJobs will cost you.
$24.95 per month
$39.95 for three months
$69.95 for a year
LinkedIn
LinkedIn can really be a magical place for freelancers looking to find their way.
First, you can use it like Indeed, ZipRecruiter or any other job search engine to look for gigs.
But LinkedIn is also a great place to start warm pitching and cold pitching.
By being active on the platform, connecting with others in your industries, and growing your network, you can create warm leads so you can start looking for freelancing work without having to turn to the job boards.
You can also turn to LinkedIn for cold pitching.
While cold pitching can be scary, using LinkedIn to send out pitches to your prospective clients can be a little less intimidating for new freelancers than sending off cold emails.
Are These Types of Freelancing Sustainable Careers?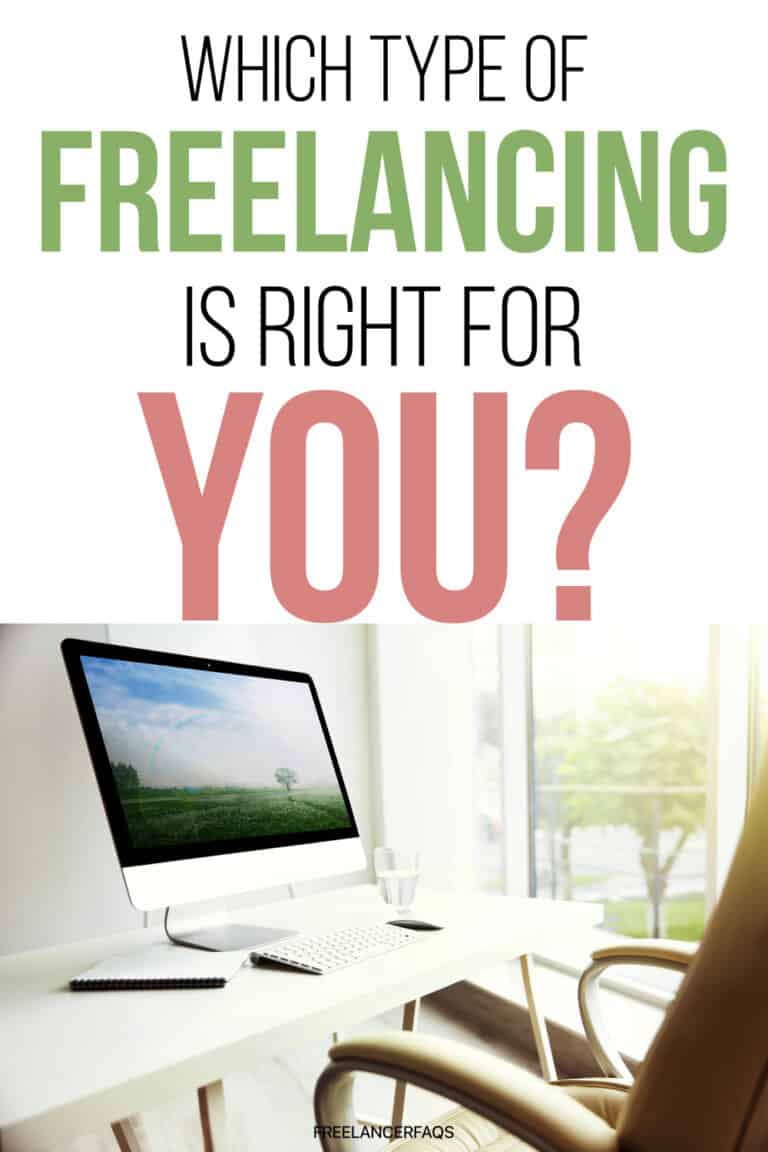 Deciding to start a freelancing career is exciting.
It's easy to feel invigorated by all the benefits and possibilities in front of you, e.g., more vacation time, more freedom, and less stress.
But it can also be a little scary.
The biggest fear for freelancers is wondering if you'll be able to make enough money to have a sustainable career.
But according to Upwork's Sixth annual "Freelancing in America" study, "​​the median skilled freelancer earns more per hour than 70 percent of workers in the overall economy."
You might also be worried about having job stability as a freelancer.
But being a freelancer may actually give you more stability in the coming years. A new Upwork study reports:
" … two thirds of hiring managers [in the tech category] plan to increase their use of freelancers in the tech category in the next 12 months."
" … in the Web, Mobile, and Software Development category, with 80% of hiring managers stating they have increased their use of freelancers in the category since the onset of COVID."
Different Types of Freelance You Can Do
There you have it.
From freelance writing to becoming a virtual assistant to working as a freelance web designer or web developer, there are so many different types of freelancing you can do.
And with consistency, dedication, and the right set of skills, you can turn freelancing into a truly sustainable career for your future.
Are you ready to dive into freelancing?
What type of freelancing do you want to do?