Did you know that the world of freelancing goes way beyond writers?
If you can sell something on a client-by-client basis, you're a freelancer!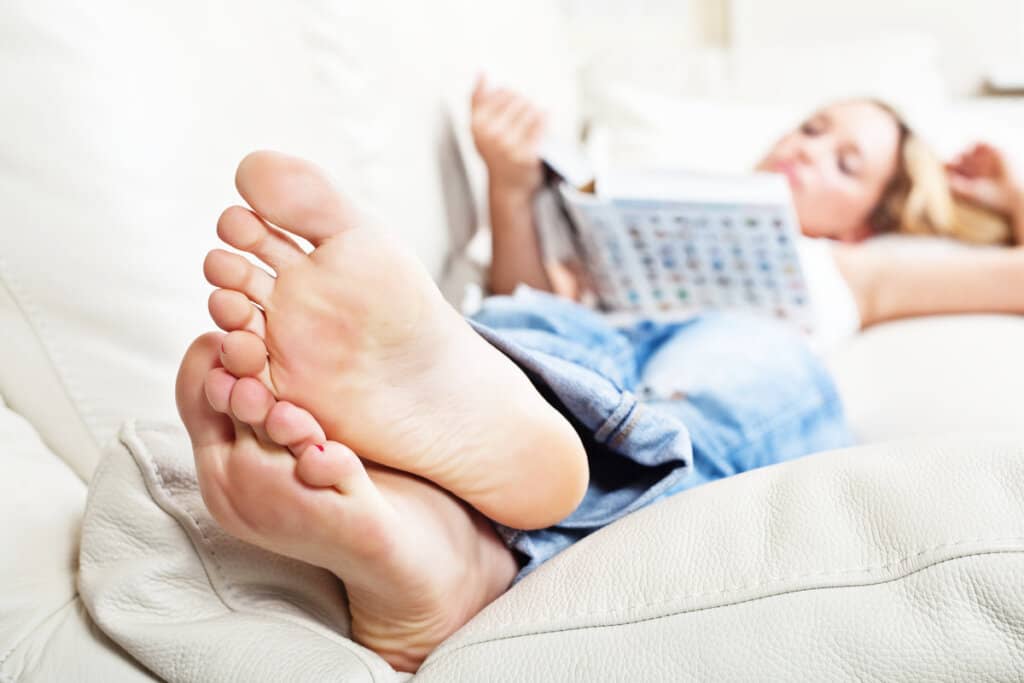 There are brands and businesses that market and sell goods in which feet pics are necessary to showcase their products.
While this site beautifully explores many aspects of freelancing – from what to sell to how to sell it – it may be high time we started looking at those quirky freelance niches that not many people talk about that can be quite lucrative.
That's right, I'm going to talk about selling feet pics to make money.
Before you cringe and go, "Ugh," at the idea, keep in mind that selling feet pics is not all about serving someone's unique fetish or fantasy.
There is a wide market out there when it comes to feet pics to sell and if your toes have what it takes, why not give it a shot and make some money?
But first, I'm sure there's one burning question on your mind –
Why Would I Want to Sell Pictures of My Feet?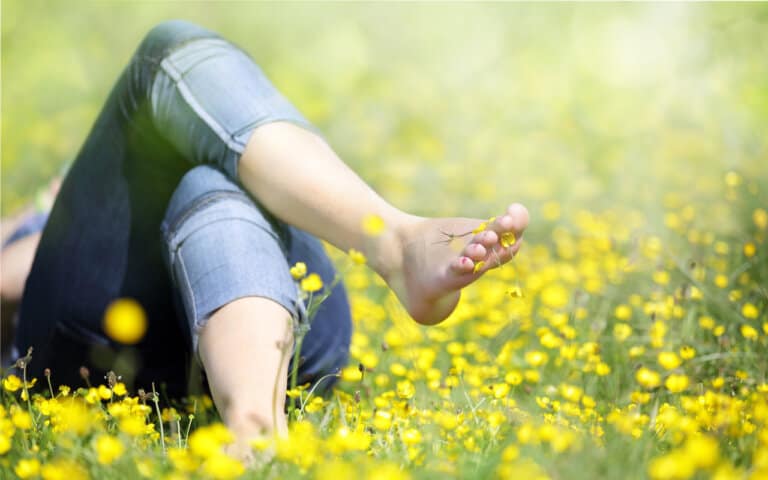 But, really, the question is: Who would pay money for pictures of your feet?
If you're thinking of individuals with unique fetishes, you are only partially right!
There are brands and businesses that market and sell goods in which feet pics are necessary to showcase their products – and they'll invest in pictures of your feet to improve their profits.
So if you have feet pics to sell, companies that sell healthcare, beauty products, and even shoes will buy them!
You can even sell your toe pics to stock photo websites, advertisers, modeling agencies, bloggers, and more.
Yet, there are those who will buy feet pics to feed their personal fetishes. How you decide to sell your feet pics depends entirely on your level of comfort.
Just be rest assured that you can make money selling pictures of your feet in a way that is lucrative and non-sexual.
Is Selling Pictures of Your Feet Legal?
As long as you are over the age of 18, it is completely legal to sell pictures of your feet in most countries such as the US, Canada, the UK, and Australia.
In other countries, however, you have to be careful to check with your local laws. Some countries with strict religious beliefs or restrictions may ban selling feet pics.
Feet Pics to Sell! How Much Money Can I Make?
How much money you make selling feet pics depends entirely on who you are selling them to as well as other factors such as:
How creative and high-quality your pictures are.
Whether you sell feet pics or feet videos.
How attractive your feet are.
In Canada, there is a woman who makes around $90,000 per year selling pictures of her feet! She sells her pictures to those with foot fetishes which is where the most lucrative business exists.
However, it is still possible to make money by selling your pics to businesses and brands.
Typically, foot pics can sell for around $5 to $20. For those with particularly beautiful feet, and high client demand, you can sell them for up to $100 a picture!
To figure out how much you should charge for your toe pics, look at what others are charging, the quality of their images, and, well, the attractiveness of their feet.
Also, if you have special requests for feet pics (like having oil on your feet or cherries between your toes – I don't know), you can charge a premium and make some extra money.
Just, please, don't do anything outside of your comfort zone. Selling feet pics online for money should be an enjoyable process and not one that makes you squeamish just to earn some cash.
How to Sell Feet Pics Online for Extra Income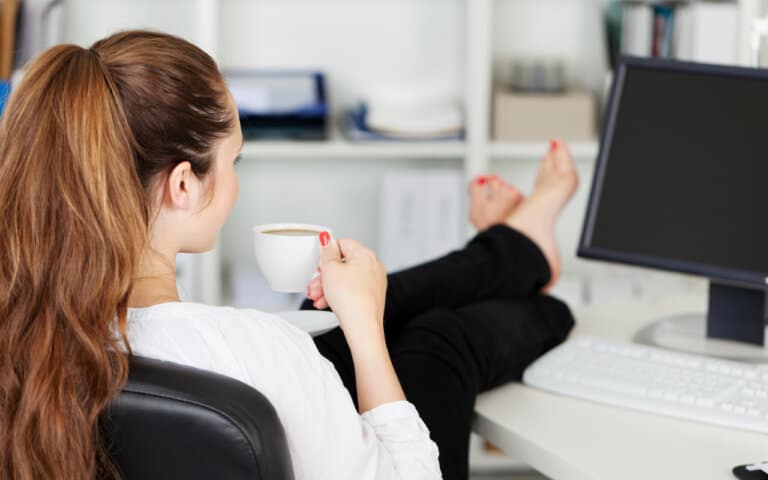 The process of selling feet pics is not complicated but there are some things you should think about first. Mainly, how to do so safely but also where to sell your pics.
Safety First!
The internet can be a big scary place and you need to take extra caution when sharing pictures of yourself online for money.
First of all, keep yourself anonymous. You don't have to give your real name or show pictures of your face when you are selling feet pics online – especially if you are selling to fetishers.
Create a separate and anonymous email address as well as social media accounts for your feet pic business.
Never give personal information out to your clients.
Likewise, never answer personal questions or any questions about your feet. If ever you are uncomfortable with the way a conversation is going with a client, block and report them.
When it comes to payments, never accept physical gifts and gift cards (which could be stolen or counterfeit) – unless you want to accept e-cards that you can verify.
Also, never accept overpayments.
This is a tool commonly used by scammers all over the internet where they "overpay" you and ask for you to return the difference.
Except, the payment they sent you was fake and you end up losing money.
Selling Your Work
There are many ways you can sell your feet pics online, either by using social media, your own website, or a feet pics app.
No matter where you are in the world, where to sell feet pics in America seems to be focused more on social media but it's helpful to explore other ways of selling your feet pictures.
1. Your Website
Selling pictures of feet is a legitimate work-from-home job/side hustle just like any other freelancing position.
To give yourself some legitimacy, start a website where you can sell photos of your feet.
You can include a sample gallery as well as a blog related to foot care, tips, etc.
Stay away from providing too much information on an "about me" page. As I mentioned above, it's best to remain anonymous.
You can add a shop to your site so that clients can purchase your feet pics directly.
Consider monetizing your website as well to make extra money by selling affiliate products, accepting sponsorships, and displaying ads.
2. Etsy
Remember when Etsy was all about selling handmade goods? Well, I'm going to make the argument here that your feet were human-made so they count.
However, Etsy has evolved into a fantastic marketplace for selling digital goods and it's easy to set up an account and start selling feet pics in your shop.
Just keep in mind that there are fees associated with selling on Etsy so there is definitely a cost here but it could be a great way to get some exposure – especially if you are targeting brands and companies to purchase your pics.
3. Feet Finder
Feet Finder is a feet pics app specifically focused on, well, finding feet. You have to be over the age of 18 and ID verified before you can start selling photos.
There is a seller's fee but this platform allows you to sell your feet pics to a more targeted audience.
Instead of having a listing on Etsy in hopes that someone will search for toe pics and find you, people are using Feet Finder specifically to, well, find feet!
4. Social Media
A great low-cost way to get started in the foot pic business is to leverage social media to sell your photos.
You can use Instagram and Facebook to sell your feet. Facebook definitely has an advantage because you can join groups focused on buying and selling feet pictures but Instagram is a great way to gain exposure.
Taking Payments
Unless you are selling your feet pics on a platform with an integrated payment system, you will have to carefully consider how you want to take payments for your photos.
Here are two options worth considering:
Paypal: Paypal provides extra protection against scammers through its secure and trusted payment system.
Venmo: This mobile payment system (which is owned by PayPal) is a great app for accepting payments through a secure platform.
You can also accept e-transfers to your anonymous email address to have funds deposited straight into your bank account but these types of payments don't have a lot of fraud and scam protection.
How to Take High-Quality Pictures of Your Feet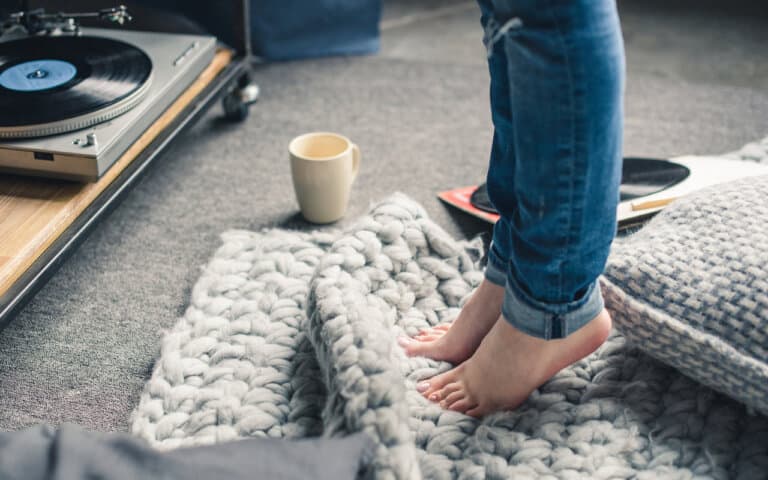 Like any freelancing career out there, how much money you make depends on the quality of your finished product.
Whether you are a freelance writer, graphic designer, or foot model, you need to produce high-quality stuff in order to charge premium prices.
The easiest way to get started with taking pictures of your feet is to take a look at what other foot models are doing. Pay attention to the angles they use, the lighting, the setup, the props, etc.
Thankfully, you don't need expensive camera equipment to do this – you can simply use your cell phone!
Before you start snapping away, start by prettying up your feet!
Take the time to scrub, file, and hydrate your feet as well as give them a proper pedicure to make them camera-ready.
And you don't need to spend big bucks to do this – just do it at home!
Again, you should also look at what other foot models are doing. This will give you an idea of what poses sell best, how to "style" your feet for your pictures, and what kinds of background you should try using.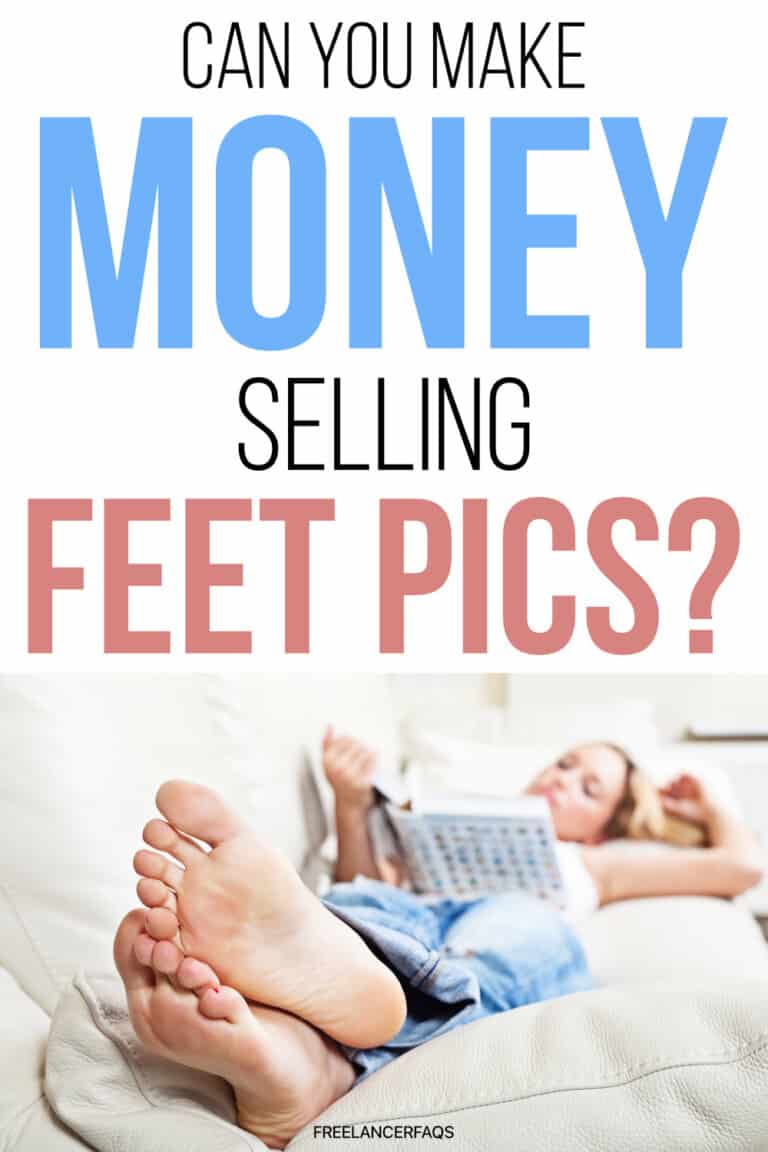 Freelance foot models are no different than any other freelance when it comes to networking and building a community.
They are super supportive and willing to give advice to feet pic beginners – so don't be afraid to reach out and ask questions.
Lastly, work with your camera and lighting to figure out the best positions to get those high-quality pics.
This is where asking for advice can really come in handy!
Ready to Give It a Try?
By making it to the end of this article, you are either very curious or very interested! Either way, you now know how easy and lucrative it can be to sell your feet pics online.
You can try to justify why people (other than businesses and brands) would spend their money on pictures of feet or you can just accept that they do and you can stand to earn from their interests.
So if you have feet pics to sell, why not give it a try?
How do you feel about selling pictures of your feet?
Have you ever tried it? Let me know in the comments!