Book lovers, rejoice!
If you love to devour fiction or lose yourself in non-fiction, you can get paid to read books.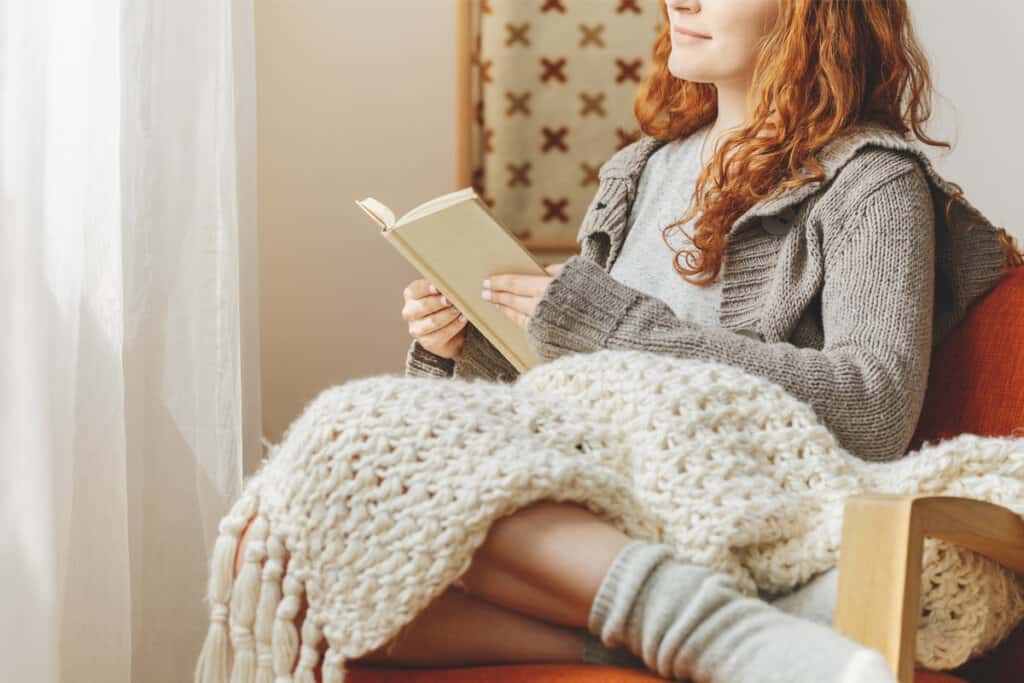 If you love to devour fiction or lose yourself in non-fiction, you can get paid to read books.
Whether you want to read books and offer your option, or flex your grammar muscle and proofread or edit, there are ways that you can make money doing what you love to do.
Read books!
This is a great way to make money while freelance – simply pick up jobs as you want them and read books that you enjoy.
Or don't enjoy – those would make for some interesting reviews!
Either way, it is possible so let's look at how you can get started reading books for money:
Can I Really Read Books for Money?
You sure can!
When it comes to the book publishing business, the internet has created many opportunities for freelancers to edit, design, narrate, and review books for money.
Not only do you get to indulge your love of reading but you can score free copies of fictional and non-fictional literature to enjoy!
When it comes to how much money you can make reading books, the numbers vary as they often do with any freelance career.
Some sites may pay you $5 for a book review while others may pay you hundreds of dollars to edit a manuscript.
How much you earn depends entirely on which avenue you choose when it comes to getting paid to read books.
If this sounds great to you (and why wouldn't it?), here are some ways you can read books for money.
How to Get Paid to Read Books
1. Write Book Reviews
Writing book reviews is probably the first thing people think of when it comes to getting paid to read books.
There are many legitimate sites that pay people to review books.
This can be tricky territory, however, since you want to make sure you are giving an honest review of the book instead of praising it just to make some coin.
When you provide a book review, you have to give more than just a few words.
Solid reviews provide a summary of the book as well as your opinion and insights.
Overall, book reviews are a great way for authors to gain publicity online and they will pay to have these written instead of waiting for reviews to come in organically.
However, writing book reviews isn't all that lucrative, with some publications paying between $5-$100 per review or offering free books as compensation.
But if you love devouring books and want to make some extra cash, this could be a great way for you to read books for money!
2. Blog About Books
No matter your interests or passions, starting a blog is a great way to make money!
And if you love reading, you can start a blog about the books you love (or don't love) and monetize your content to create multiple revenue streams.
For example, you can use affiliate marketing through sites like Amazon to recommend books and earn money when your readers purchase them.
You can also display ads, offer subscriptions, or write sponsored posts.
Creating a successful book blog requires solid writing skills and a good understanding of SEO (so you can rank higher in Google search results).
You may also want to focus your niche on something specific like graphic novels, science fiction, or whatever genre interests you.
Making money from a book blog won't happen overnight – it takes some time and effort to build an audience and traffic in order to earn money.
But if it's something you truly enjoy doing, and you have the patience, it can really pay off!
For help starting a blog, check out this guide from Elna Cain.
3. Design eBooks
Since the advent of e-readers, smartphones, and tablets, more and more readers are devouring books digitally instead of buying paper copies.
And many authors out there, whether they write fiction or non-fiction, have the writing skills but lack them in the design department.
Designing eBooks for money is the perfect example of how you don't have to be a writer to get paid to read books!
You can use your creative talents to design the eBook and take care of the digital aspect of publishing.
Word documents can be easily converted into eBook formats such as EPUB or MOBI (for Kindle) but it does take a good eye to ensure margins, spacing, and images look good.
The pay rate for designing eBooks depends on the author's requirements but you can make anywhere between $15 for a short book to $250 for works that are tech-heavy and visual.
4. Narrate Audiobooks
If you have a captivating voice, why not narrate audiobooks for money?
You can get paid to read books aloud!
There are very few startup costs and virtually no ongoing expenses to offer this freelance service.
Just make sure you have a good microphone, headphones, and an audio recording program such as Audacity (which is free!).
Audiobooks are gaining in popularity since many readers enjoy listening to them while they drive, exercise, etc.
Because this market is rapidly growing, authors are willing to pay someone else to narrate their book.
The best part? You don't need to be a thespian or have vocal training to do it!
How much you make will depend on the length of the book you are reading.
A short children's book may fetch you around $25 while a long 10-hour book could make you hundreds or more.
5. Start a YouTube Channel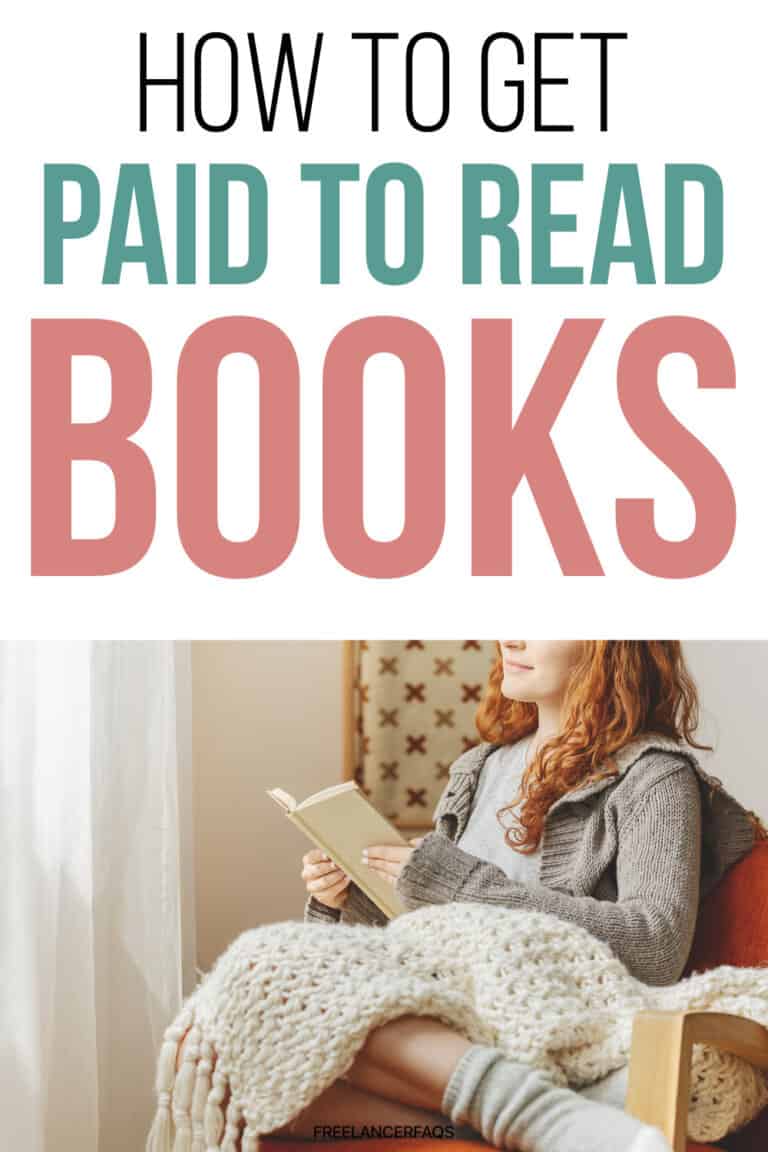 Can you make money reading books on YouTube?
Unfortunately, you cannot due to copyright infringement.
However, you can use a YouTube channel to share book reviews, offer a deep analysis of a book, or post your top recommendations.
YouTube is so personal and you can really use this platform to create a community and a brand – which you can then monetize through ads, affiliate links, sponsored videos, donations, and more!
6. Start a Podcast About Books
Starting a podcast about books is a great way to combine the benefits of having your own book blog and YouTube channel.
They give you the freedom to review, discuss, and read books to a wide audience.
Podcasting does require some technical skills and you'll have to get comfortable using audio editing software.
Just like a blog and YouTube channel, you can monetize your podcast through ads, subscriptions, donations, and affiliate links.
7. Translate Books
Another great way to get paid to read books is to translate them!
If you are fluent in multiple languages, you can offer your freelance services as a book translator.
This is a highly in-demand skill since authors are looking for ways to reach a wider audience and increase their revenue.
Just keep in mind that a high-school certificate of fluency won't cut it here.
You'll have to have a handle on slang, technical terms, and idioms to ensure your translations reads well in different languages.
8. Proofread and Edit Books
Are you a stickler for spelling and grammar?
Then this is a great way to get paid to read books!
Even the best authors out there need their work to be proofread.
Even the slightest spelling error can tarnish their reputation.
Editing, on the other hand, is important to ensure that their ideas flow and that their text makes sense.
Many proofreading and editing jobs for books are paid by the hour – and you can potentially earn $30-$40 per hour doing so!
Where To Find Jobs and Get Paid to Read Books
It's one thing to say, "Hey! I want to read books for money!" and another to find those who are willing to pay you.
Don't worry! Here are some places where you can find jobs and make money reading books:
Amazon
ACX (Audiobook Creative Exchange of Amazon) is a great way to get paid to record audiobooks.
All you have to do is submit a narrating audition and get added to their list of narrators where authors can find you and pay you to narrate!
You can also earn royalties when customers buy the books you narrated.
Fiverr
When it comes to offering any sort of freelancing service,
Fiverr is a great place to get your name out there.
You can post gigs offering your proofreading and editing services to authors as well as eBook design and book narrating.
Upwork
Upwork is another great platform for freelancers where you can search listings and look for paid jobs that involve reading books such as reviews, proofreading/editing, design, and more!
Bunny Studio
This is another great place to go if you are interested in narrating books. Once you pass their voice quality test, you can browse their site and search for jobs.
At Bunny Studio, you can even set your own hourly rate!
Scribd
Scribd often has job opportunities for those who want to make money proofreading, editing, and reviewing books.
Because they are a go-to for book reviews, they look for reviewers who are honest and subjective.
Read Books for Money? Yes, Please!
Freelancing and making money is all about following your passion!
If your passion is books, why not earn an income doing what you love?
The best part of freelancing is that a simple side-hustle can easily turn into a profitable career – and reading books for money is no exception.
Are you interested in getting paid to read books?
Have you made money doing this before?
Let me know in the comments!