With changes in the workforce from a global pandemic, companies in every industry have had to respond and adapt to the increase in demand for remote work options.
While we might not have to social distance as much these days, many employees aren't willing to return to the office for day to day work that can be performed from home.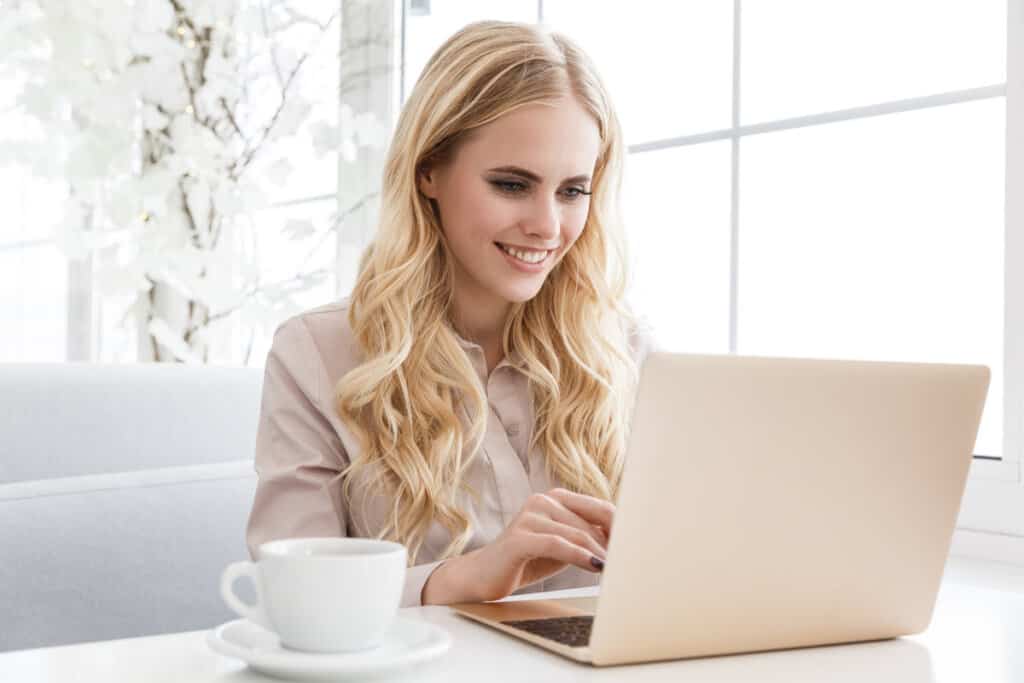 [M]any employees aren't willing to return to the office for day to day work that can be performed from home.
Marketing careers lend themselves well to remote work.
In this post I'll cover what a remote marketing job generally entails, how much an individual can expect to make within the remote space, the top five remote marketing careers, and the best places to find remote marketing jobs.
What Are Remote Marketing Jobs?
The rise of online marketing has created a new breed of marketing jobs that can be done from anywhere in the world.
As a result, more and more people are looking for remote marketing jobs that allow them to work from home (or anywhere else they choose).
So what exactly are remote marketing jobs?
Remote marketing jobs can involve just about everything in the marketing field that is done on a remote basis.
This could be everything from creating marketing materials to coming up with a strategic marketing plan or posting on a company's social media accounts.
It can also involve anything from managing social media accounts and creating online ad campaigns, to conducting market research or writing blog posts
These jobs can be done online, without the need to be in a physical office.
How Much Can You Make as a Remote Marketer?
Depending on what you are doing, you can make a very decent income working as a remote marketer.
According to ZipRecruiter, the pay can range from $22,000 to $126,500 per year with an average of about $30 per hour.
The higher position you hold within a company or the more specialized your skillset, the more you can make and or charge clients.
Positions like senior marketing managers in the US can fetch anywhere between $73,000 to $141,000 annual salary.
Not only are these careers great paying, but they are also in high demand and expected to grow at least 10% over a 10 year period.
What Are The Top 5 Marketing Careers?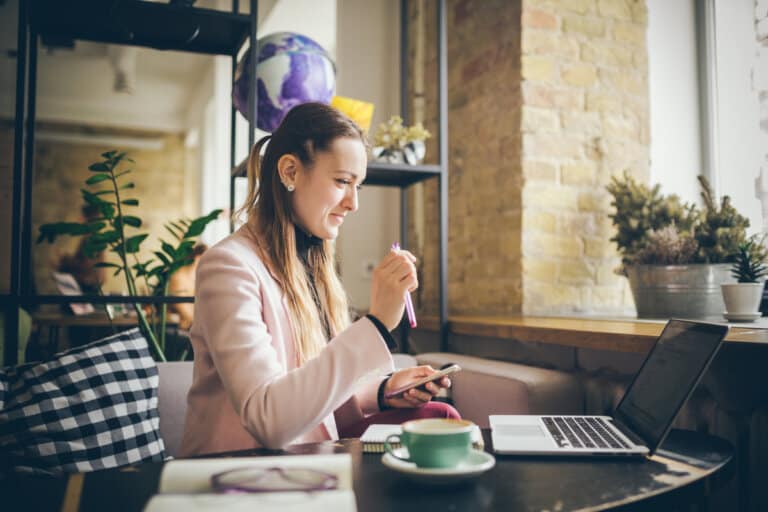 It's no secret that there has been a huge influx in marketing careers.
Everything we do is online now, from creating and distributing content to getting more customers. If a business is not online promoting their products and services, they are going to be missing out on a lot of potential customers.
But what does it take to be a successful marketing professional?
There are a number of skills that are essential for success in this field, including creativity, strategic thinking, and the ability to think outside the box.
Marketing professionals also need to be excellent communicators, both written and verbally.
They must be able to clearly articulate their ideas to clients and team members alike.
Finally, they must be able to work well under pressure and meet deadlines.
If you have these skills and are interested in a challenging and exciting career, then a career in marketing may be right for you.
So what are the top marketing careers for 2022 and beyond?
1. Digital Media Manager
A digital media manager is someone who "develops and launches marketing campaigns on digital platforms."
Most often they work for a marketing firm and represent a specific company or website.
They make up a team of other marketing professionals, such as content creators, copywriters, web and graphic designers, photographers, and any other professional that works with the brand's online presence via social media or otherwise. They need to understand trends and how to use various online platforms.
Their main focus is to launch online marketing campaigns.
Their objectives for these online marketing campaigns include increasing brand awareness and bringing traffic to their offers.
They might also be tasked with the responsibility of creating social media marketing campaigns, email campaigns, as well as video promotions.
Digital media managers can also be called online marketing managers or digital media managers.
2. SEO/SEM Specialist
SEO can seem like a really complicated concept to those outside of the marketing community.
SEO, or search engine optimization, simply means you are implementing tactics to help the company's products, services, or content be found in the sea of information.
The SEO or SEM (search engine marketing) manager's role is to plan, implement, and manage the company's SEO strategy.
They might be responsible for web marketing and analytics, planning out the content strategy, link building efforts, and developing the keyword strategy.
They are also a key person for monitoring the company's KPIs in regards to keywords and other important metrics.
They also need to stay up to date on all current trends and marketing best practices.
While SEO is technically not marketing in the traditional sense, they support the marketing efforts.
The thing with SEO is that it can change very quickly. Google changes their algorithm and requirements for what it deems as quality content, and a good SEO specialist needs to stay abreast of all of these fast moving changes.
3. Email Marketer
Too often people think that email is dead.
Far from it my freelancing friend!
While running PPC ads is great and all, your email list is a huge profit center.
With paid ads you have to keep paying to get new customers, with email, you can remarket to the same customers over and over again.
Which can lead to huge savings for the company.
This ultimately lowers the cost of customer acquisitions and increases the lifetime customer value.
With hundreds of emails coming through inboxes each day, a good email marketer is able to make it through all the noise.
The goal is to create emails that people want to open, read, and do whatever call to action is in the email.
It could be to purchase something, attend a webinar, visit a website, and so on.
Doing so will ultimately increase the company's revenue.
It's the email marketers responsibility to properly segment the email lists, and analyze the data in order to increase open rates and optimize promotions.
Not only does a good email marketer need to be great at copywriting, they also need to be well versed in email software and building a strong email funnel.
4. Digital Strategist
There are a lot of moving parts in digital marketing. From content creation, SEO, design, branding, paid ads, KPIs, social media, and so much more.
The role of the digital strategist is to combine all of these marketing channels and platforms into one, cohesive and actionable plan.
This can be done for the launch of a product or service or for ongoing marketing.
They must not only be great at developing a strategy but also be able to analyze the data gathered from these marketing campaigns. Digital strategists plan the journey for the customer and the brand.
They need to not only be analytical but also to think creatively.
Digital strategists often come from other marketing careers such as PPC manager, copywriter, or even analytics managers.
5. Brand Manager
A brand manager's role is to maintain the integrity of the company's brand.
They often work with a suite of products and are responsible for creating and adapting the marketing strategy to appeal to the company's target market.
They are responsible for setting style guides, the brand's vision, and creating and maintaining the value proposition for both short and long term goals.
They might also play a role in the development of new product launches and working to develop new business opportunities.
They also need to know how to analyze both competitor and customer insights.
They need to be great at relationship building and have a strong attention to detail. They need to be able to strategize while also having great interpersonal communication skills so they can build relationships with brand ambassadors and influencers.
Places for Remote Marketing Jobs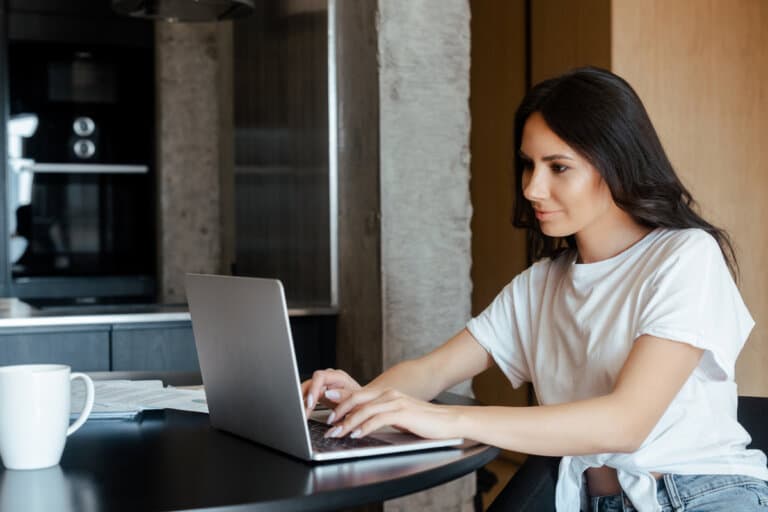 A quick search online will provide you with a whole host of available marketing jobs. Listed below are a few of the top places to look for remote marketing jobs.
1. Indeed
Indeed is a great place to start looking for remote marketing jobs.
From social media and influencer marketing manager to a media specialist, there are plenty of good paying opportunities to succeed in the remote online marketing space. A free job search platform that easily allows you to apply for positions right from their website.
2. FlexJobs
If you are a little more serious about finding a remote online marketing job, then check out FlexJobs.
At just under $10 per month, you can easily search for and find remote and flexible online marketing jobs.
Why pay to find a job? Unfortunately, the online marketing space is full of scams. FlexJobs cuts through all the scammers and only works with real, legitimate companies.
So you can rest assured when you are applying for a job on FlexJobs, you won't get sucked into another "business opportunity" where you end up losing money and time.
3. ZipRecruiter
ZipRecruiter has been a trusted source for online and remote marketing jobs for some time.
There you can find growth managers and business marketing strategists.
You can easily apply with the quick apply button and have a hiring manager reach out to you directly.
4. UpWork
Find high quality clients and full time marketing gigs with UpWork.
Companies like Microsoft, AirBnB and GE hire professionals off of UpWork.
You can find everything from entry level online managers to C-Suite level executives in the online marketing space.
Some of these positions are short term or project based while others are long term or permanent.
5. Monster.com
Lastly, Monster.com is another great place to look for remote marketing jobs.
From SEO experts to community managers, companies all over the world are searching for professionals in the online marketing space.
Top Remote Marketing Jobs You Can Try
There you have it.
Five of the most in-demand remote marketing jobs that pay well.
Whether you are just starting out or have a few years of marketing under your belt, there are plenty of opportunities available for remote marketing jobs in today's workforce.
And, if you're looking for a change in your career and want to work from home, consider one of the top remote marketing jobs we've listed.
With the right skills and a great attitude, you could be on your way to a successful telecommuting career in marketing.
Do any of these jobs appeal to you?
What other remote marketing jobs would you add to this list?