Given everything that's happened over the last year and a half, many people have had to adapt and shift to a world where your home becomes your office.
In fact, working from home is becoming the norm.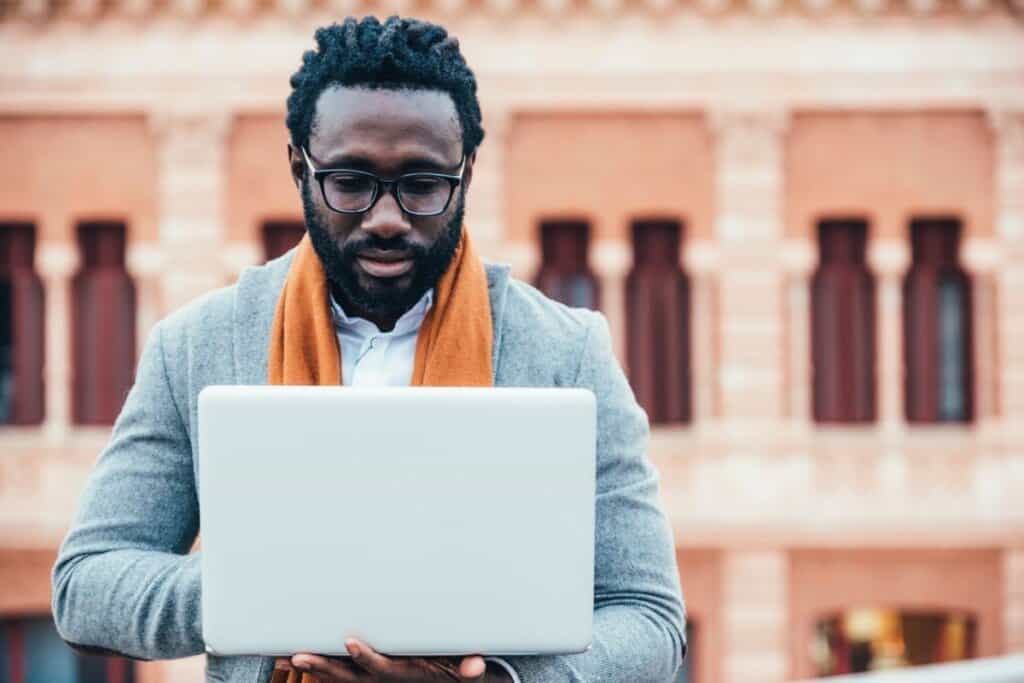 As the world continues to shift more and more to a digital, online workforce, many workers are opting out of full-time work and instead making the transition to freelance opportunities.
Digital marketing is a growing area, and the best part is, there are so many different avenues you can journey down to carve out your marketing services online.
There are a number of different paths a freelancer can take in this digital world, but perhaps one of the more lucrative is offering digital marketing services.
If you are among those considering making the shift to freelance from the traditional 9-5, going into digital marketing services for a small business just might be the right fit.
Digital marketing is a growing area, and the best part is, there are so many different avenues you can journey down to carve out your marketing services online.
How Can I Get Started?
Just to give you an idea of the diverse array of work available for digital marketing freelancers, let's dig into a few of the places you can focus.
First, there's social media.
Even if you have no formal training, there are tons of great resources available online to teach you how to manage a company's social media and help build the brand.
Another space you can get into is content marketing.
Are you the creative type?
If so, you can help companies expand the reach of their brand and build stronger relationships with their audience.
Whether you're into writing articles, creating amazing infographics, video production, or something else altogether, if you can create high-quality content within a brand's guidelines, you're set up for success.
For businesses to succeed, having a highly visible website is critical in today's digital world.
This is where search engine optimization comes into play. If you have a strong understanding of link building and SEO, you can help companies show up in relevant search results and get in front of more paying customers.
This is just scratching the surface of all the freelance opportunities open to you within the digital marketing space for your services. But with so much opportunity, where should you focus your energy?
First, let's look at exactly what digital marketing entails before jumping into more info about the particulars of how you can get started.
What is Digital Marketing?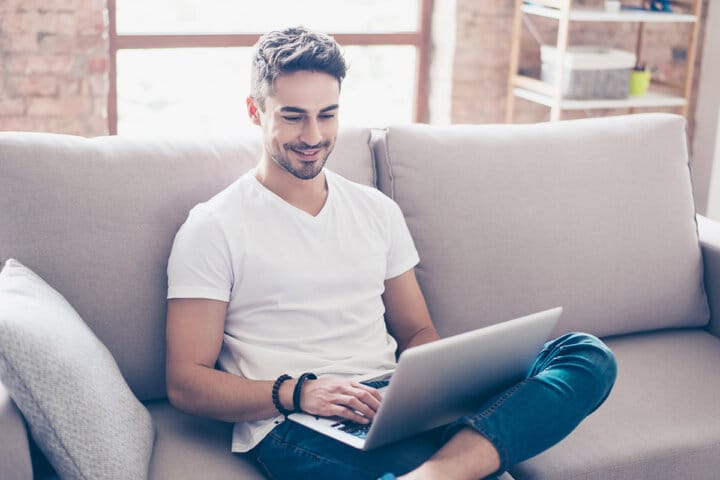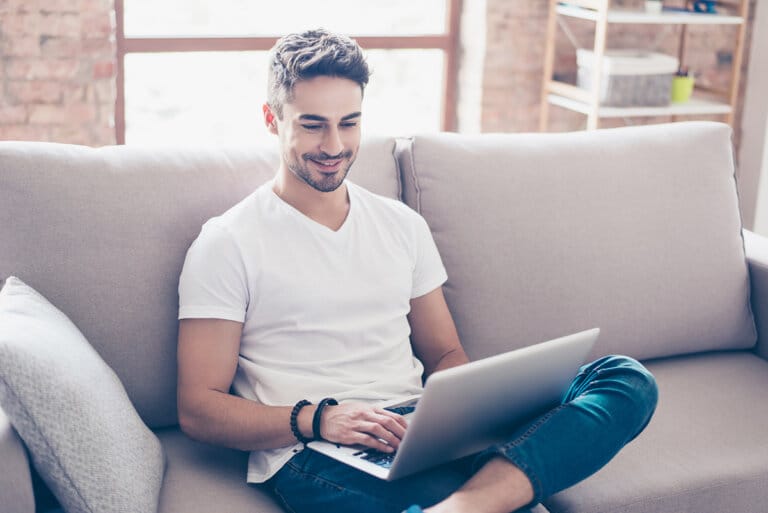 Marketing is a pretty wide-ranging discipline. Digital marketing, however, focuses on marketing tactics taking place on the Internet utilizing online platforms and technologies.
This includes platforms like websites, social media, email, and other online tactics to target your audience on a variety of different devices – mobile, laptop, or tablet, for example.
Today, members of a company's target audience conduct a ton of research before they settle in and make their buying decisions. Businesses can leverage digital marketing to connect with their audience members throughout various stages of that research (aka, the buyer journey).
Using these channels for advertising and promotion allows the brand or company to reach more people, generate quality website traffic, and enable new potential clients to learn more about what you are advertising.
Digital marketing includes a wide variety of topics, as mentioned earlier. As such, we will walk through a few of the freelance digital marketing servcies you have as a digital marketer to help you more thoroughly understand what's out there.
What Digital Marketing Services Exist for Freelancers?
There are so many ways you can kickoff a freelance career with a focus on digital marketing. Let's get started by looking at how you can leverage your writing skills as a freelance digital marketer.
1. Content Writer
Content writing is an important function used in digital marketing.
Whenever we visit a website, social media page, or other digital channel, we're met by a range of copy types.
This could be a landing page encouraging you to sign up for a free trial. It could be a blog article. Maybe a social media post linking to some important content. Even ad copy enticing you to click.
There are so many types of content writing opportunities available in the digital marketing space, and if you fine-tune your writing skills, you can make a lot of money as a freelance content writer.
Content writing consists mostly of writing and editing content to assist your client in promoting its brand or products, however, the content writing space has a wide range of utility.
This can include writing for blogs, writing articles, newsletters, product descriptions, video scripts, social media posts, ad copy, and so much more.
The best marketing strategies are based on written and visual content to help the public understand what the brand represents, or connect the dots to the value a brand and its products or services offer to the target audience.
This is important because it speaks directly to the crowd and assists in a way the customers understand. Content writing is easily done from anywhere, as long there's a computer and internet access and makes a great service in digital marketing space.
2. Social Media Marketer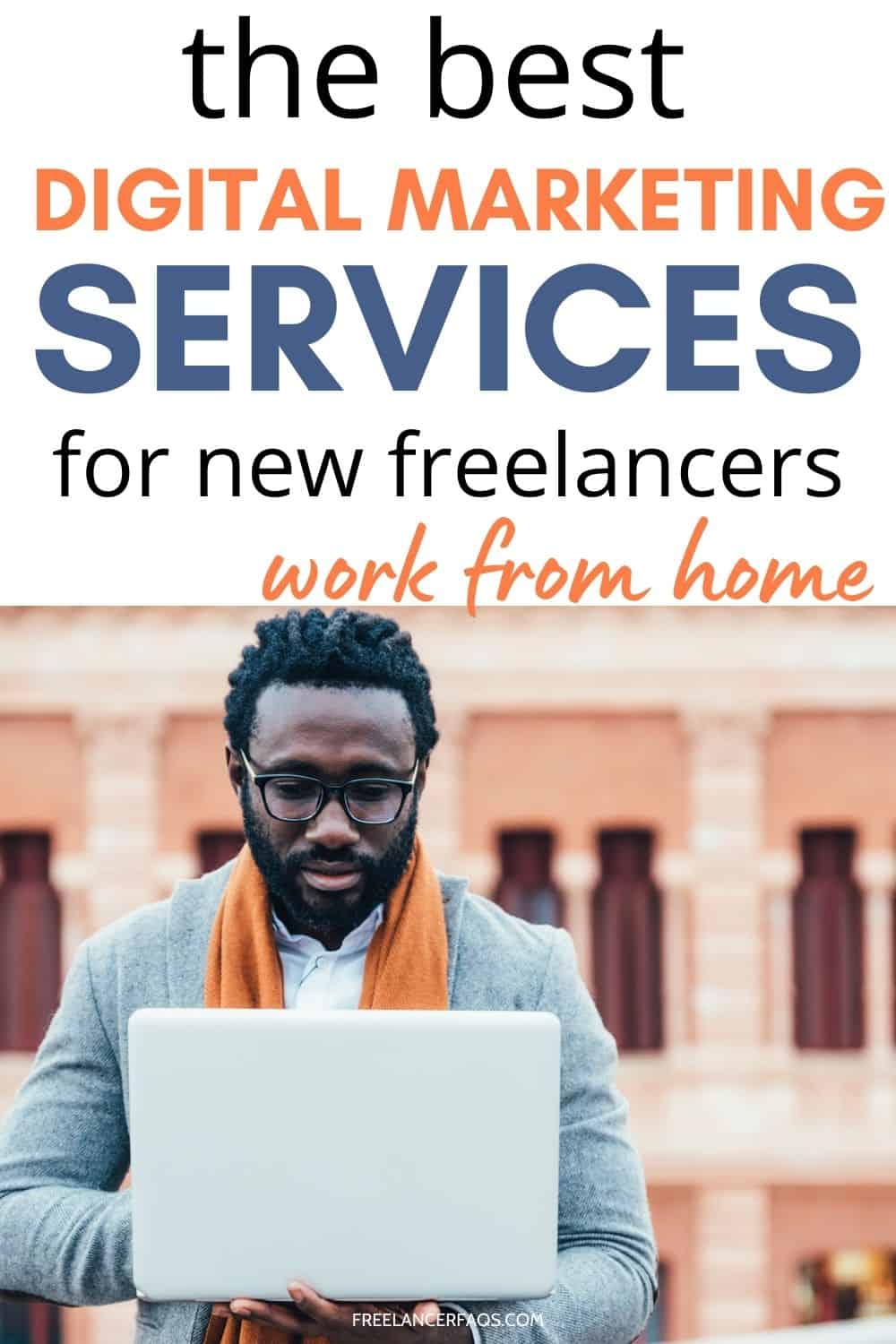 It's no secret that social media influences our lives in so many ways. It impacts the way our lives are connected to each other online, as well as the way we engage with our favorite brands.
Social media marketing uses social media channels like Facebook, Instagram, TikTok, LinkedIn, Twitter, and other channels to make a connection between a brand and the public, making it possible to reach more people, leading to the ability to build out your pipeline and increase sales.
Social media marketing is all about posting attractive content strategically to target a brand's audience at the right time, on the right channels, with content that connects. Social media is the perfect tool for helping a brand amplify its message and drive new business.
With constant updates and new gadgets appearing on the scene all the time, a social media marketer needs to be on top of the trends and use the new abilities you develop to attract clients by highlighting your growing expertise.
A lot of brands look for people to help with social media, and many opt for bringing in a freelancer rather than hiring a full-time team member or a full staff.
3. Digital Analytics
This one has a major role in the digital marketing world. Digital analytics helps brands understand how their website and other digital spaces are being used, how visitors landed there, what content is effective, and so much more.
The insights uncovered through digital analytics allow a brand to find ways to improve various aspects of the business and more effectively target its audience.
This option is not just limited to websites.
It also applies to other digital intelligence channels like apps, social media, and email marketing.
This skillset for this type of digital marketing service may require a bigger learning curve (and maybe a degree) than some others, but it's worth it because you can charge a hefty fee to your clients if you possess the ability to analyze data and provide actually advice that helps generate new business.
4. Search Engine Optimization (SEO)
Search engine optimization (SEO) is something brands simply cannot overlook if they want their website to perform.
SEO increases the quality and quantity of your website traffic by helping your content be found more easily by search engines like Yahoo, Google, or Bing.
If you can help a brand properly optimize their website content and become a trusted authority by appearing high in SERPS, you can position yourself as a sought-after freelance SEO expert.
Becoming an SEO expert doesn't require a degree.
There are tons of resources to help you hone your SEO skills and add value to organizations. That said, there is a learning curve, so it will take a lot of online research to get to a place where you truly understand SEO and can add value.
There are lots of resources to learn how to build links, understand both on-page and off-page SEO, grasp the technical side of SEO, and gain knowledge of all 200+ factors that Google uses to rank a web page.
5. Graphic Design
Quality visual content is a key element in any brand's success.
If you are a whiz at using a design platform like Adobe Photoshop, or even if you're skilled at manipulating templates on a platform like Canva or DesignCap, you can find a lucrative career helping companies enhance the visual elements of their digital marketing.
Companies are always looking for a skilled designer to create website content, logos, flyers and brochures, social media graphics, and so much more.
You can earn a degree in graphic design, or you can take online training courses, watch video tutorials, read articles, and practice, practice, practice, to improve your skills until you become a pro.
Finding Your Best Fit
The digital space offers so much opportunity for freelancers to help you figure our that right digital marketing service. As you can see after reading this article, there is no shortage of options available to you to enter the digital marketing space as a freelancer.
I hope this article helped you develop a deeper understanding of the roles that take part in digital marketing. If you have any questions, drop them in the comments below. I love a good conversation about digital marketing and freelancing!