It's no secret that more and more companies are moving to remote positions for many employees.
Since dealing with a global pandemic, more and more workers are also looking to transition to working remotely.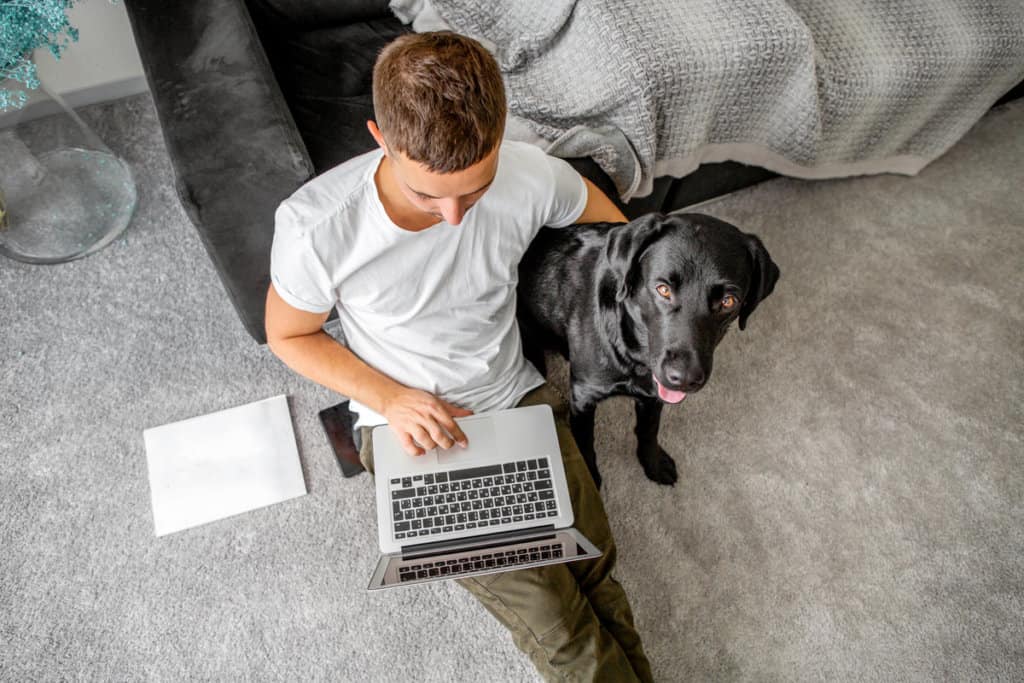 Luckly, job search platforms like Indeed make it pretty easy to find remote jobs.
But before we dive into the different remote jobs available on Indeed, let's take a quick look at the remote job landscape.
There are two different types of remote jobs to consider when looking for employment.
You can find jobs that are fully remote where you never have to worry about going into the office, OR you can find remote jobs in your area where you have the option or are required to go into the office periodically.
For those remote jobs that you will need to go into the office on occasion, it's suggested that you live close to those areas.
This can be a bit easier if you live close to a larger city like Atlanta, Houston, or Los Angeles.
You can easily filter your search results to find the perfect remote job for you.
Searching for Remote Indeed Jobs
I'd like to share some tips and tricks with you so that you can make your time looking for remote jobs on Indeed as effective as possible.
When you are searching for remote jobs, you need to be sure that you are searching using the correct keywords.
Here is a list of keywords to use in your search for online and remote work on Indeed:
Remote
Work from home
Wfh
Home based
Work at home
If you go to Indeed's homepage and just enter "remote" in the "what" field at the top of the page, this will bring up all remote jobs listed across the nation from every type of company and job type.
Not a bad way to start, but that is going to give you some very broad results that will take you hours to sift through.
Narrowing Down Your Remote Indeed Jobs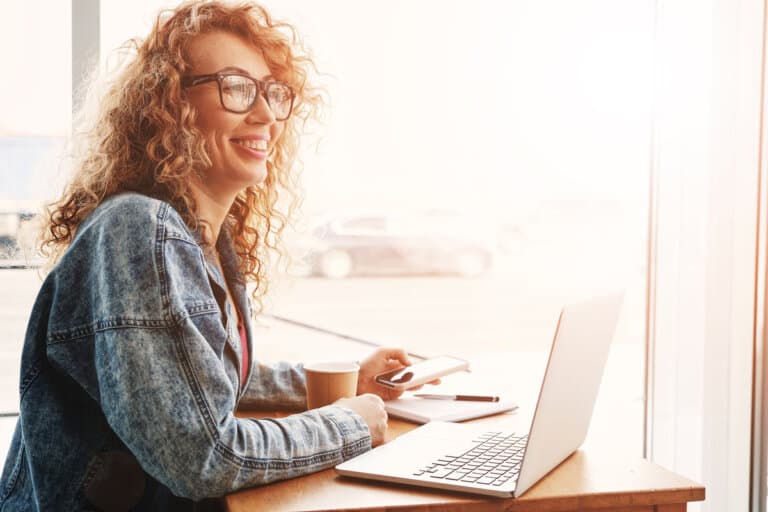 A quick scroll through the "remote" search will leave you with everything from jobs for social media influencers to travel agents and everything in between.
If you are just trying to find something new then you might just want to scroll through and see what kinds of positions are available.
If you are looking for a certain type of job, such as a software engineer or executive assistant, then be sure to add that into the "what" search box as well.
You can also filter your results by the following filters:
Date posted
remote/temporary remote
Salary estimate
Job type (full time, part time, contract, temporary, or internship)
Encouraged to apply (no college diploma, fair chance, military encouraged, back to work, and no high school diploma)
Residency requirements (this is for remote jobs that will need you to come into the office periodically or that you need to live in a certain area for)
Location
Company
Experience level
Education
So while you can go really broad in your search results, you can also narrow them down to very specific terms as well.
Indeed Jobs Part Time Remote
If you are just looking for a part time remote gig to bring in some extra cash, then Indeed is a great place to start your search.
Part time remote gigs are great for those looking to earn some extra cash without having to find another full time job. Indeed offered a lot of part time remote gigs.
1. Remote Travel Booker
With people traveling again, there is a need for friendly and reliable travel bookers.
Travel bookers are responsible for ongoing relationships with clients while providing them with their necessary travel details.
Help people to enjoy their vacations and take the stress out of planning by putting together their itineraries, gathering requested information, confirming payments, and keeping your clients abreast of any and all chances to their travel plans.
The best part about this part time gig in particular, is that it requires no experience and they provide on the job training.
This would be a great part time gig for stay at home moms and retirees looking to make some extra cash. Indeed's salary estimate for this position is $40,000 to $50,000 a year.
2. Online English Teacher
There is a huge market for English teachers to teach kids overseas, specifically in China and Japan, English.
This is another great part-time gig for stay at home moms to help them make a bit or extra cash.
The pay equals out to about $18/hour, which isn't bad. While some other companies require teachers to have a bachelor's degree before they can sign up, you can find gigs on Indeed for online tutoring without having to have a degree.
Indeed Writing Jobs Remote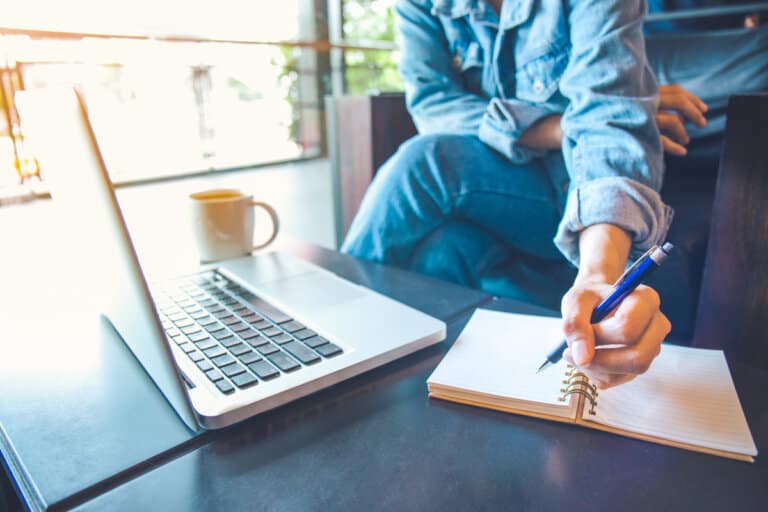 One of the great things about being a freelance writer is that you can work remotely from anywhere.
There are plenty of remote writing jobs available on Indeed for both experienced and novice writers.
Here are a few of the Indeed writing jobs with remote options.
3. Financial Writer
Do you love to learn and write about finances, economics, and investing?
Then this is the remote writing job for you.
If you are searching for consistent writing work and are dedicated to putting out high quality content, then becoming a financial writer is an amazing opportunity.
While financial writing can be a bit more of a "technical" writing type of gig, especially if you are writing a lot about investing and stock market trends, it can also pay very well.
This gig in particular, financial writers can make up to $7,000 per month.
4. Freelance Copywriters, Translators, Proofreaders
If you are fluent in another language then this could be a great opportunity for you.
Companies are consistently looking to expand their services to other demographics, which oftentimes means translating things into other languages. Copywriters should have proficiency in WordPress and SEO tactics. Translators should obviously be fluent in the language they are translating the work into.
And Proofreaders should have a knack for grammar and punctuation.
5. Home Design and Lifestyle News Writer
One of the great things about being a freelance writer is that you can write for any type of niche you have an interest in.
This particular gig focuses on home, DIY, and lifestyle content for House Digest.
So if you are always scrolling through TikTok to find ways to DIY your own home, then this could be a great opportunity to write about something that you love to do anyways.
Indeed Jobs Remote (by City)
There are still many remote jobs that require or at least give employees and contractors the option to go into the office on occasions. Those remote Indeed jobs are located in specific areas so that employees are still able to commute when necessary.
Let's take a quick look at popular remote gigs in some of the bigger cities around the U.S.
Indeed Jobs Remote Atlanta
Creative Content Writer for LuxLifeAtlanta
Freelance Writer for Study.com
Seasonal Customer Service Representative at Victoria's Secret
Cybersecurity Analyst for The Home Depot
Fractional Marketing Associate for Mitivate
Indeed Jobs Remote Michigan
Financial Services Representative for MassMutual
Telephone Market Research Interviewer for The Logit Group
Virtual Fitness Coach for Crystal Home Healthcare
Online Academic Tutor for Learnt
Admissions Representative for ECPI University
Indeed Jobs Remote Texas
LPC for Deep Eddy Psychotherapy
Personal Trainer/Nutrition Coach for AMACK Consulting LLC
Social Media Coordinator for Creative Circle
Marketing Generalist for Cella
Seasonal Contact Center for Harry & David
Indeed Jobs Remote Houston
Online Tutor for Remind Tutoring
Apartment Locator for HoustonLuxuryRenting
Customer Service Representative for CVS Health
Outreach Marketing Sales Specialist for Harry & David
Recruiter for CyberCoders
Indeed Jobs Remote Los Angeles
Children's English Teacher in Japan for Amity
Essay Review Tutor for Paper
Director of Photography for Picture the Action
Men's Fashion Personal Stylist for Stately
Pharmacy Technician for CVS Health
Creating an Effective Resume and Cover Letter for an Indeed Remote Job Posting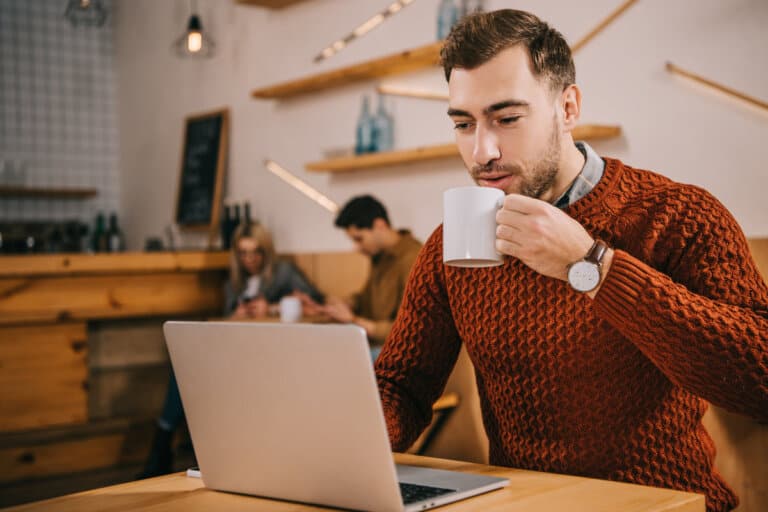 When preparing a resume and cover letter for remote jobs, it's important to include relevant experience, skills, qualifications and accomplishments that make you stand out from the competition.
Before you send out your resume, double check that the format is tailored to match the job description in order to demonstrate your suitability for the position.
For example, include keywords from the job listing in your resume and cover letter in order to increase the chances of it being picked up by applicant tracking systems (ATS).
Candidates should pay close attention to the job description when crafting their resume and cover letter.
If it mentions a preference for brief documents, then your application materials must clearly highlight your most relevant and recent experience while keeping them concise.
Use powerful yet succinct language that captures the reader's attention – being concise is important!
While writing a cover letter, show why you would be an ideal candidate for the position.
You do this by highlighting current experiences and achievements that relate to the role and any transferable skills that could be prove to be helpful in this new job.
Make sure to also research the company and its products or services in order to customize your cover letter according to the position you are applying for.
Express your enthusiasm for this role and explain what makes you stand out from other candidates.
Also, uuse language with higher semantic richness when crafting your resume and cover letter.
This means replacing generic phrases with more descriptive words and conveying information more clearly by avoiding vague language or overused expressions.
Take time to craft compelling sentences which accurately describe yourself in relation to this particular job opportunity as well as showcase new ideas or perspectives on certain topics.
Use action-oriented verbs instead of weaker terms such as "assisted" or "helped" whenever possible since they add more value to your statements by emphasizing accomplishments rather than mere tasks completed.
Finally, proofread all documents thoroughly before submitting them; grammar mistakes can easily be avoided if extra care is taken during this step.
Once ready, tailor each application according to each specific job opening so that it stands out among other applicants competing for similar positions.
How to Make Your Online Job Search a Success
As you can see there are many different types of remote jobs on Indeed available for both entry level and experienced executives alike.
One of the best ways to ensure that you never miss a job post is to set up job alerts through Indeed.
Once you set up your job alerts through Indeed, you can be sure that you will never miss an opportunity to apply for your dream job.
Looking to work as a remote freelance writer or remote data scientist? Easily set up either of those job alerts with a few clicks.
You also have to make sure that you have a stellar resume and cover letter in order to compete against potentially hundreds of other job applicants.
The simplest, however, time consuming way to do this is to include keywords from each job you apply to into your resume and cover letters.
Personalize each submission you make for that specific job.
Also be sure to highlight skills that you have that will specifically complement that position.
Familiar with a certain type of software, add that to your resume.
Again, this is job specific. If you are familiar with WordPress and are applying for a writing gig, that can give you an advantage. However, if you are applying for a writing position, you most likely don't need to include that you know how to code (unless it is relevant).