You've discovered the wonderful world of writing and can't wait to start earning a living from your works. There's only one problem, you're not quite sure what type of writing you want to pursue.
Everyone says you should have a niche, and that you should write about topics that you enjoy writing about. Right?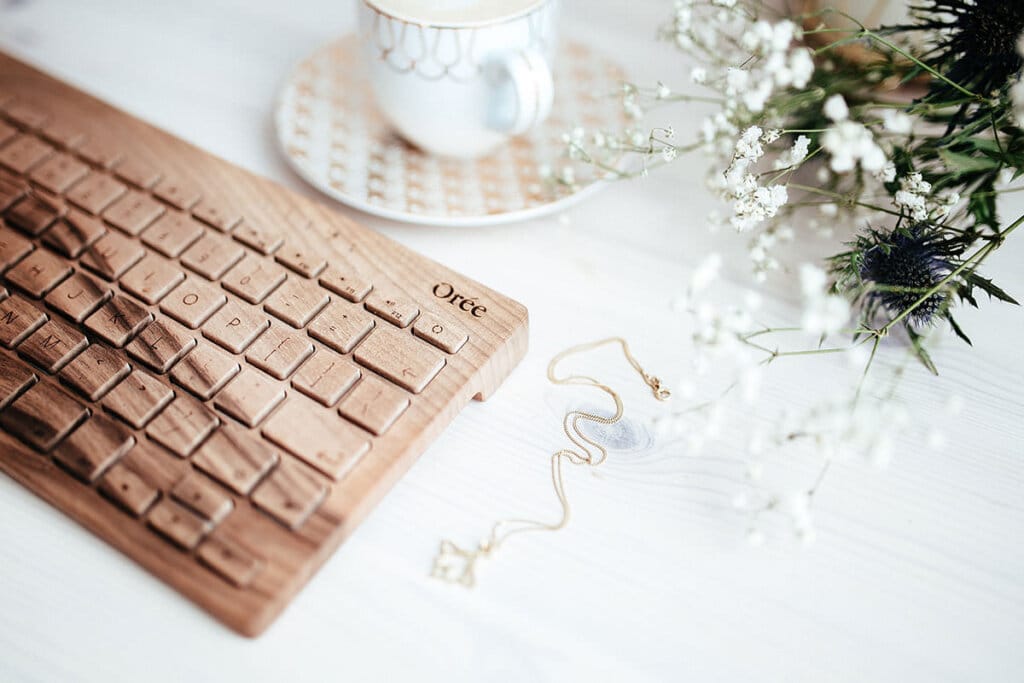 Everyone says you should have a niche.
So after a lot of soul- searching, praying, and sleepless nights, you've finally nailed down your niche; but now you've got a new problem.
What type of writing platform do you want to focus your efforts? Are you going to write blog posts, sales pages, emails, what?
Does this sound familiar? Didn't you become a writer to do what you love? Your love of writing should also carry over to the type of writing you'll do also.
Let's take a look some popular online writing platforms and what they entail. Maybe these will help you decide.
Blog Writing
What is It?
Blog writing is the most common type of writing for new freelancers and a good place to get started. Blog writing is the art of creating blog posts for blogs.
Types of Blog Writing
Guests Posts
You contact the blog owner and offer to write a post that they'll, in turn publish on their blog. Look for a "Write for Us" link.
Some guest posts are paid and some are not. Don't worry, the blog owner will let you know whether or not they pay for posts, in their guidelines.
Guest posts are typically a one-shot deal and not ongoing. You have an idea, you submit it to the owner of the blog, and they post it.
Of course, pay is always a good thing. But there are advantages to unpaid guest posts as well.
Exposure for your blog
A way to sell a product or service you may be offering
Clips for your portfolio
A way to increase your mailing list (if you have a freebie on your site)
Ghostwritten Posts
Ghostwriting is writing for someone else and allowing them to take credit for your writing.
With ghostwriting, you don't get a byline, you can't add this work to your portfolio, you don't get credit for the article or post.
Typical Pay Range for Blog Post Writing
For paid blog posts, the pay can range from $25.00 per post to $800.00 per post depending on the niche, the length of the post, whether it is written for readers and SEO, and how large the blog audience is.
As you can see blog post writing can be very profitable depending on several key factors.
If you're interested in getting paid to write blog posts, consider taking Elna Cain's comprehensive step-by-step course Write Your Way to Your First $1k.
Copywriting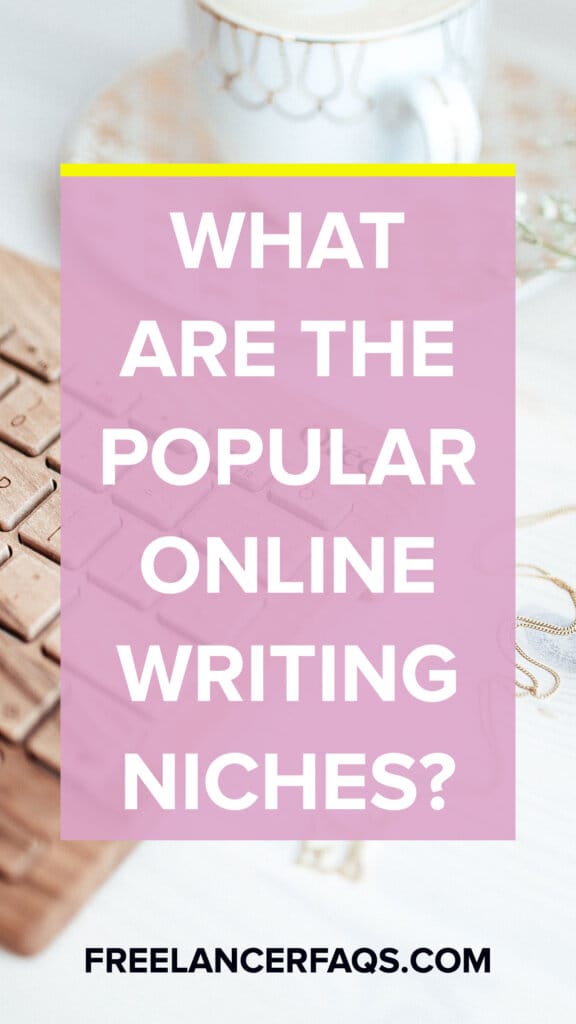 What is It?
Copywriting is the type of writing you would use to persuade someone to do something. You use copywriting when you want to market a product to a business, service, or person.
Types of Copywriting
Oh, this list could probably go on for several pages. But remember, we are focusing specifically on online writing. Right?
Okay, so let's take a look at some popular types of copywriting that exist in the online arena.
Landing Pages
A landing page is a standalone web page with a single objective. Usually to sell a product or service.
It's typically bulleted persuasive text, with graphics, a call to action, and an opt-in box. Visitors arrive at the landing page by clicking on a link you provide.
The typical pay range for landing page writing varies from $450.00 – $4,500.00 on average for a single landing page
Sales Page
A sales page is a very long page of copy that is used to sell a product or service. A sales page usually contains, testimonials, graphics, product or service descriptions, product and service pricing, and a call to action.
The typical pay range for sales page writing is $950.00 – $3,000 +, yes plus! I've heard that professional copywriters typically charge as much as $10,000 for a sales page.
Email Marketing
What is It?
Email marketing writing is sending out scheduled emails to people who have signed up to receive emails from a specific person about a specific topic. Whew! That's a mouthful.
Have you ever signed up online to be added to someone's mailing list, whether it's to receive information about how to do something or whether you signed up to receive something else such as a checklist, an eBook, or a guide of some sort?
When you receive emails from this person, this is what's known as email marketing.
They continue to send you emails even after you have received the item you originality requested.
The best part? If you are a writer, you can actually get paid to write these emails.
The typical pay range for email marketing writing can range from $50.00 per email for periodic emails to as much as $250.00 per email if you are sending an email sequence related to a product launch.
That's a nice chunk of change. Because some launch sequence emails can contain as many as 10 emails leading up to the launch.
eBook Writing
What is It?
Yes, you can actually get paid for writing an eBook for someone. EBook writing is a ghostwriting project. You are given a topic and either a word count or page count and the rest is up to you.
This can be a lucrative writing career, however; it does require a fair amount of research especially if you are writing about a topic that is not in your wheelhouse.
The typical pay range for eBook writing appears to be in the $40.00-$50.00 per page range with each page ranging from 400 to 500 words per page. So a 30 page eBook could earn you as much as $1500.00.
This is just a short list of some forms of online writing. There are tons of niches and tons of online writing avenues, that you can pursue in your writing career.
Don't be afraid to change it up a little. You don't have to spend hours writing a post only to be paid $5.00 for all your hard work.
Here's a list of websites that will pay good money for your words. So get to writing!
Over to you – what type of writing do you do?