"What's your freelance niche?"
It's a question all freelancers struggle to answer at the beginning of their careers.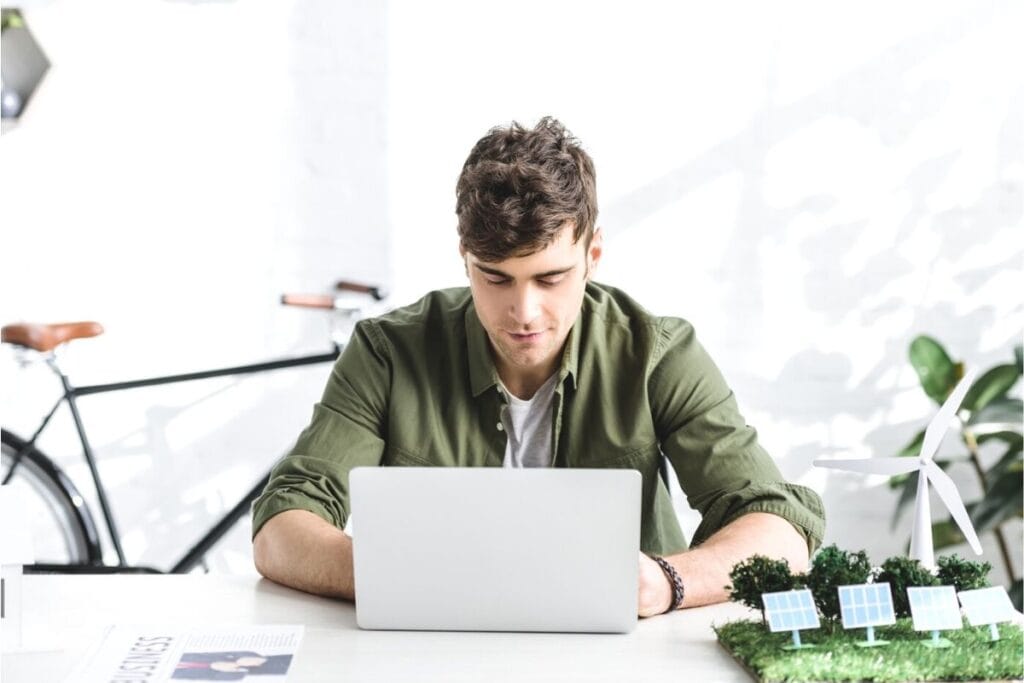 At first it seems easy.
You'll just do what you know.
[T]here's a big difference between writing good online articles and getting someone to pay good money for them[.]
After all, with websites out there on every topic imaginable, surely someone will find your knowledge on gardening, race cars, or comic books valuable, won't they?
Well, maybe.
Then again, there's a big difference between writing good online articles and getting someone to pay good money for them if writing is your freelance niche.
The Internet may offer something for every subculture out there, but only certain websites have the budgets to pay their freelancers well – and those businesses usually require very specific niches like digital marketing or healthcare or website design.
Many freelancers who don't already have a strong background in those areas get frustrated and feel they need to either spend months learning new skills or settle for jobs in low-paying fields.
Either way, it doesn't look like they can make a decent wage freelancing.
Fortunately, there's a way for you to adapt your personal interests into profitable niches.
By learning where those profitable niches meet your passions, you can turn your personal expertise into a lucrative form of writing or designing or any niche as a freelancer – and market yourself as the most desired specialist of your field.
Let's take a step-by-step look at how some creative research can help you spot the most promising places to start a successful freelance career.
Step 1. Learn About the Most Profitable Freelance Niches
As a freelance writer, a freelance niche just means the type of writing you specialize in.
This might mean a certain form of writing, like press releases, blog posts, or white papers.
However, when most people talk about niches, they usually focus on a certain subject matter, like finance or marketing.
A quick online search shows you the most profitable niches today. These include:
Digital marketing: This includes online articles about email marketing campaigns, social media campaigns, blog writing, and web design. Sounds technical, but it's a field that applies to practically every single business that wants to reach more customers – including many in your areas of interest.
Healthcare: This might involve writing health articles on how to spot the symptoms of a disease. You might also be asked to write posts explaining how certain medical tests work. Other businesses need you to focus on alternative health topics, such as yoga or specialty diets.
Finance: Banks, accountant firms, and other financial institutions all need good content on bank account definitions, savings tips, preparing for tax season, and many other topics. Other websites might need articles on very specific topics like cryptocurrency or IRAs.
Education: This is a very wide field that covers everything from daycare topics to high school lesson plans to managing student loan payments. Thanks to the pandemic, online learning articles are also becoming very relevant.
If your background and passions fall in any of these areas – great!
You may be able to get some samples of your work put together and immediately market yourself as a freelance finance writer or a healthcare specialist.
If you don't have a strong background in these niches, don't worry.
There are plenty of ways to gain a working knowledge of these profitable fields – and even get paid while doing it.
For instance, I started my writing career as a freelancer for a content agency.
Many of my early assignments required me to write about some basic digital marketing strategies, allowing me to learn about this field and build up some writing samples that showed I had experience in this niche.
Step 2. See Where Your Passion Meets with a Profitable Niche
While the niches above may seem to fall in very specific areas, it's important to remember that they actually cover some very wide areas that inevitably coincide with several of your interests.
Take digital marketing.
At its core, digital marketing is all about helping a business promote itself to a wider audience.
If you can gain a working knowledge of digital marketing strategies like social media marketing as a freelancer, you'll see how it can apply to multiple businesses, from landscaping to hair styling to children's book publishing.
In my case, I enjoy promoting nonprofit organizations in my freelance work.
So, when I developed my core niche, I researched how nonprofits use digital marketing – and discovered many new companies are offering software for online fundraising.
As this is a field that's been growing during the pandemic, I was able to negotiate a very nice contract with a company that needed me to write its blog articles.
Step 3. Create Samples in Your Specific Niche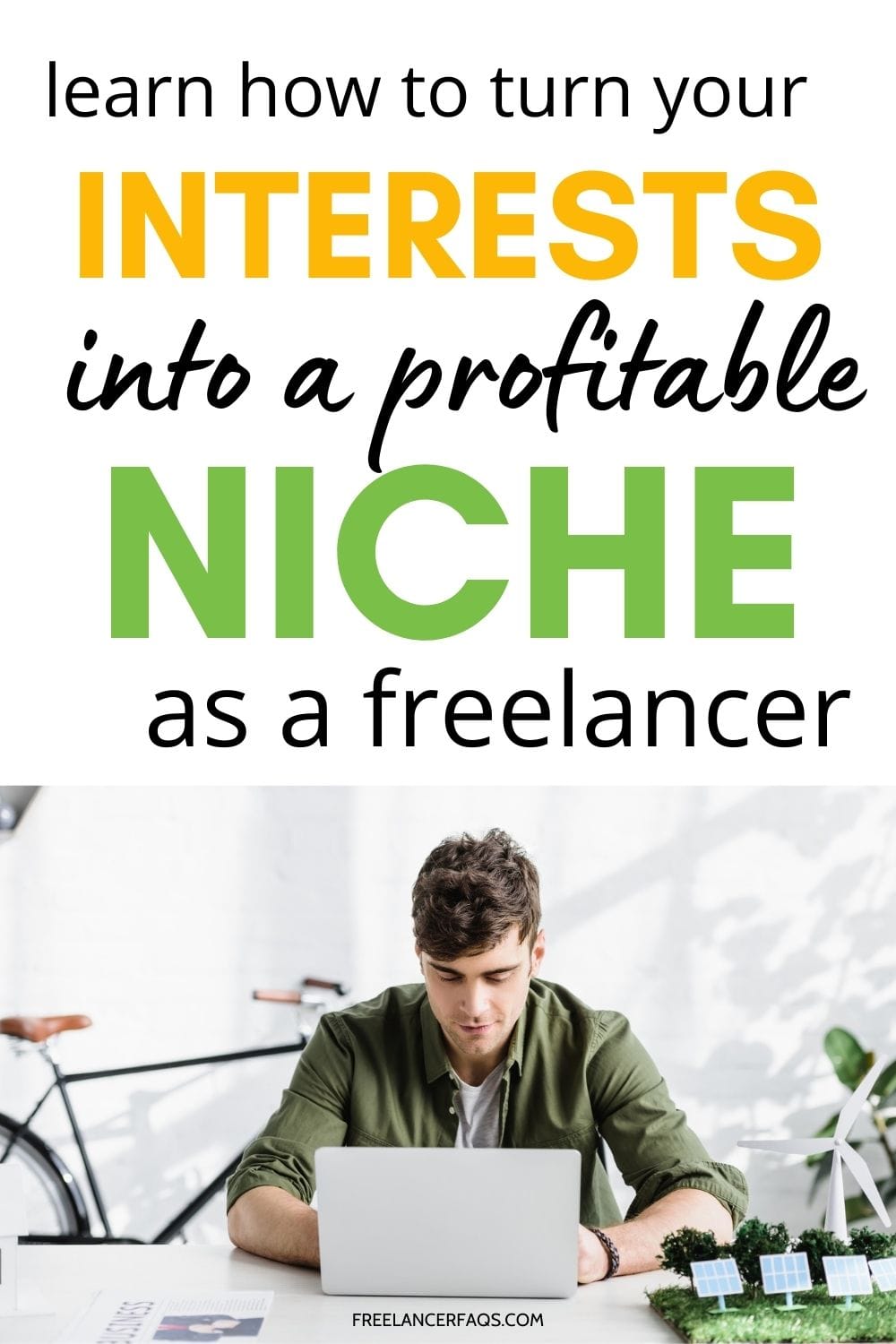 Once you locate businesses that fall within profitable niches and your personal interests, you'll want to create some samples that really showcase your specialty as a freelancer.
Even if you already have been published and that shows your general expertise, creating a customized article or as a guest post on a popular website can go a long way in getting a company you like to hire you.
One excellent way to create effective samples is to interview an expert in the field you want to write about or you can highlight a designer or photographer you want to learn more about.
Not only can these experts offer special insights and information that other online articles don't provide (making your work stand out), they may also be able to recommend companies that fall in your niche.
By promoting these companies in your freelance work, you'll create an ideal sample when you approach these businesses since you're already marketing their services.
Step 4. Promote Yourself as a Specialist in a Business' Specific Area
Many freelancers advertise themselves as "digital marketing specialists" or "healthcare writers."
On one hand, this makes sense.
These are profitable niches and you want to promote your expertise in these areas. On the other hand, if everyone is promoting themselves in such general terms, it can be hard to stand out from the hundreds of other digital marketing specialists around you.
Instead, when you send your cold emails, promote yourself as an expert in that company's specific field.
In other words, don't just promote yourself as a digital marketing writer who can write articles for a fundraising platform provider.
Promote yourself as a digital marketing writer specializing in the nonprofit field.
By making your personal interest a unique selling point, you make yourself more desirable to a business – and increase your chances of being hired to write in a field you enjoy.
Step 5. Be Willing to Keep Evolving
Finding your niche as a freelancer doesn't have to be a one-time thing.
As your interests and expertise grow, you'll find you can offer freelance services on many different subjects and expand your services to include other profitable niches.
For this reason, it's a good idea to constantly reassess where your current interests meet profitable niches.
Even if you manage to secure some nice freelance contracts in your niche, discovering how your abilities can be applied to other niches makes you much more marketable and employable.
The important thing to remember is that your niche needs to work for you and not the other way around.
While you will need to learn new skills and knowledge, don't forget that your passions have already gifted you with a lot of useful information.
By finding the "sweet spot" where your current knowledge meets a profitable niche, you'll be able to start building a successful freelance career that you'll enjoy.