If you're a seasoned freelance writer or even a newbie in the industry, you've heard of "cold pitching."
In order to land clients, in order to market yourself within your niche (or explore other niches) you need to reach out to companies that you wish to work with.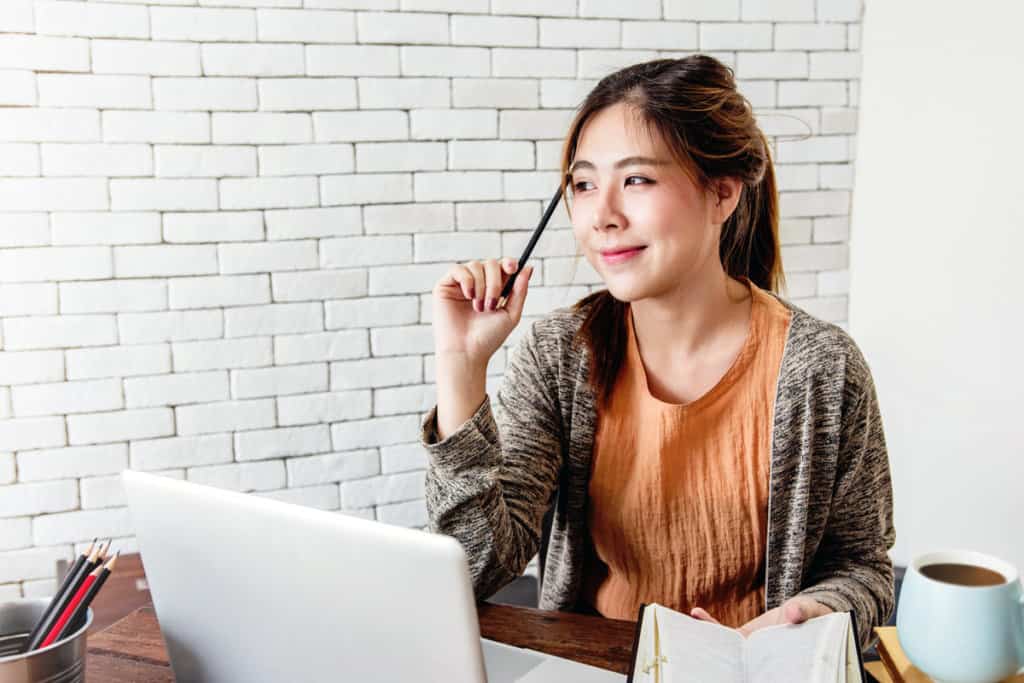 Using an LOI, or a Letter of Introduction is a great way to land a potential client.
Plus, using an LOI as a precursor to a cold pitch, might help you secure a client more effectively.
What Is an LOI?
An LOI is a Letter of Introduction.
Before getting into the details of how to write one, imagine this scenario: You're at a cafe, minding your business as you work and someone just comes up to you and starts to blabber on and on about how great they are and how they can be a great friend to you.
They give you examples of what they can do and how they can improve your life for the best!
Chances are, you'd be sitting there dumbfounded at what just happened, and you'd ask to be left alone.
Or, you'd ask, "Who are you?"
The same applies when we're looking for clients.
As freelancers, we are so caught up in landing the perfect client that we forget, at the end of the day, the business we want to pitch to is made of people like you and me.
How Do You Write an LOI?
Writing an LOI, or letter of introduction is much easier than cold pitching a client.
An LOI isn't a long letter, but a way of reaching out to a company, business, or any client that you're looking to connect with.
The keyword to keep in mind is "connect."
Cold pitching is sending a pitch to someone you don't know.
The business doesn't know who you are, but you send a pitch with your services and information, with the hopes that you can land a client. This sounds like the opposite of using an LOI but it isn't…not entirely.
Cold pitching is still a great technique to land clients if done effectively.
It's not an easy skill to master.
But combining a cold pitch with a great LOI will prove to be more successful than cold pitching alone.
Keep It Short and Simple!
LOIs are not meant to pitch, so when you write one, keep in mind, this is not the place to be sharing writing samples or listing your services.
This is where you reach out to someone and try to connect with them.
Mention what you do and tell them why you're writing to them.
For example, if you want to write to someone at Apple, your LOI might look like this:
Hi (Insert name),

How are you? I saw your post about the new iPhone launch and I was floored by the upgrade! I feel like the improved camera will change the way people take and share their pictures! The improved battery life is perfect for someone like me, a freelancer that needs to be able to check their social media and messages all day, every day!

Can't wait to read more of your updates soon!

Sonal
Keep in mind that this is just an example.
But have you noticed the details?
I mentioned something very specific. I'm writing to a specific person, not just a general email. This is key to having an effective LOI and cold pitch.
Who Do You Send an LOI To? When Do You Send One?
Letters of Introduction are important and effective when you send them to the right person.
But who is that person?
When you find a company or a business that you want to pitch to, look for someone that works in marketing.
In order to do that, you can look the business up on LinkedIn or search for the business on Crunchbase to find an email contact.
If it's possible, find people in Marketing and try to look for them on LinkedIn.
This is why having a professional-looking LinkedIn page is vital. If you can connect or follow them, do so!
Think of yourself as a spy. You want to do some research on the person so that when you send your LOI, there's something to connect with.
Doing this makes it personal and more likely for your pitch to be noticed and answered.
Once you've done this, send your LOI. Email them or you can message them on LinkedIn.
Remember not to list your services and pitch!
Don't do that just yet!
Make it about them. Why do you want to connect?
You never want to sound salesman-like here.
Be genuine.
Find something that you want to talk about (preferably that you have in common). Try to strike up a conversation.
How to Use an LOI and Cold Pitch?
Once you've found someone to send an LOI to, make sure you keep track of who and when you sent it.
If you get an immediate response, great!
Keep the conversation going.
You don't want to throw your services at them immediately.
Instead ask, "Does your company work with freelancers?" Ask generally and see how they respond. If they work with freelancers then you're in luck!
Send Your Pitch!
This would be the perfect time to send a pitch.
Write your pitch email as a follow-up to your earlier conversations.
Include your services, rates, and samples of your work.
Make sure to have your pitch sound like a conversation. You don't want to sound forced because it's about making a connection and building on it.
Give Them an Out!
Sometimes you're not so lucky.
If they reply to your ROI mentioning that they don't work with freelancers, trust me, it's not the end of the world.
Instead, reply by telling them that it's alright! Why? There is a better chance of them remembering you first when something does become available.
If you get no response at all, give it a week and send a follow-up (no pitching!).
Mention how you've been following the company. Send a sample or two about something that relates to the conversation you're trying to have, something relevant.
After another week of waiting, try sending your pitch, but continue with the conversation you started.
There could be a number of reasons why you were never contacted. Life happens, so don't take it personally. But if it keeps happening then try adjusting how you write your emails.
Most importantly, give them an out, or a reason to politely decline.
Doing this might sound counterproductive but it gives them the understanding that you're not desperately chasing them.
No one likes a pushy salesman. Give them space. Chances are if you let them say no, they'll come back to you when they need someone.
Why?
You're showing respect.
You're not turning this whole conversation into something that feeds your selfishness but into a relationship where you respect your clients. If you show that respect, they'll show it in return. This is how you build a long-lasting clientele.
In the end, it's important to realize that every business you reach out to, is made of people just like you and me.
In order to be seen, to be given a chance, it's vital to maintain respect for one another and try to build a relationship.
Although this might seem the opposite of cold pitching, it gives the business a chance to realize you as a person and not just someone that wants to work for them.
It introduces and maintains the human aspect of business which is very important when it comes to marketing. Let them know you're a real person!
Send an LOI and then try to pitch your work. You'll build a long-lasting clientele in your career as a freelancer.